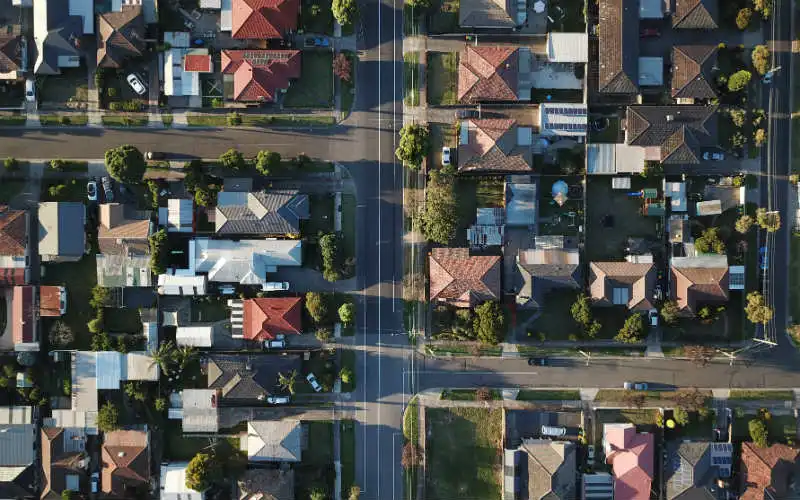 Photo by Tom Rumble from Unsplash.
Housing construction in Australia has continued to slow down, with total dwelling approvals falling in December 2018 to the lowest point since June 2013.
According to the Australian Bureau of Statistics' (ABS) latest building approvals data, the total number of dwellings approved in December was 13,995 in seasonally adjusted figures – an 8.4% drop from November.
Year on year, this figure has fallen 22.5%, largely driven by a 38% drop in non-house dwelling approvals (apartments, townhouses etc.).
From November to December alone, these non-house approvals fell 18.8% to 4,712 (seasonally adjusted).
The continued slump comes amid a much-talked-about oversupply of apartments, particularly in Canberra, Brisbane, Melbourne and Sydney.
Developers are also experiencing increasing difficulty in securing finance for new projects after major banks slammed their brakes on lending.
Across the states and territories, the steepest falls in total approval trend figures during the month were in the ACT (-21.3%), Queensland (-6.5%) and NSW (-5%).
Western Australia (-3.8%), South Australia (-1.5%) and Victoria (-1.4%) experienced smaller falls over December, while the Northern Territory (+1.7%) and Tasmania (+1.1%) recorded increases.
In terms of the value of building approved, the estimated seasonally adjusted value of total building approved fell 7.5% in December, with residential building falling 5.9% and non-residential building falling 9.8%.
A sign of the times for the Australian property market
The latest data reflects the widespread downturn the Australian property market is going through at the moment, according to a number of economists.
"Housing weakness in late 2019 was clearly not confined to just turnover and prices with new dwelling approvals sliding sharply into year end," said Westpac economist Matthew Hassan.
Managing Director of BIS Oxford Economics Robert Mellor said the data confirms that confidence in the residential sector is being "battered" by tightening credit availability and falling house prices.
"With the final recommendations of the banking royal commission released today, the scales are tipping more towards added downside risk to the residential downturn," Mr Mellor said.
Mr Mellor also suggested that the slump in approvals was mostly driven by the major capital cities, with regional areas bucking the trend.
"This clear divergence between metro and regional Australia is systematic of the sharp rise in new supply and falling house prices in Sydney and Melbourne compared with continued strength in surrounding region hubs," he said.
AMP Chief Economist Shane Oliver said on Twitter that the data is "consistent" with AMP's belief that the RBA will cut the cash rate in 2019.
Aust home Dec building approvals -8.4%mom/-22.5%yoy., after -9.8%mom in Nov. Falling sharply driven by sharp falls in unit approvals (esp in Vic,NSW and to a less extent Qld). House approvals also trending down and non-resi building approvals weak...#ausecon pic.twitter.com/6PMTDrta1c

— Shane Oliver (@ShaneOliverAMP) February 4, 2019
Aust home Dec building approvals -8.4%mom/-22.5%yoy., after -9.8%mom in Nov. Falling sharply driven by sharp falls in unit approvals (esp in Vic,NSW and to a less extent Qld). House approvals also trending down and non-resi building approvals weak...#ausecon pic.twitter.com/6PMTDrta1c

— Shane Oliver (@ShaneOliverAMP) February 4, 2019
---
For feedback or queries, email dominic.beattie@savings.com.au