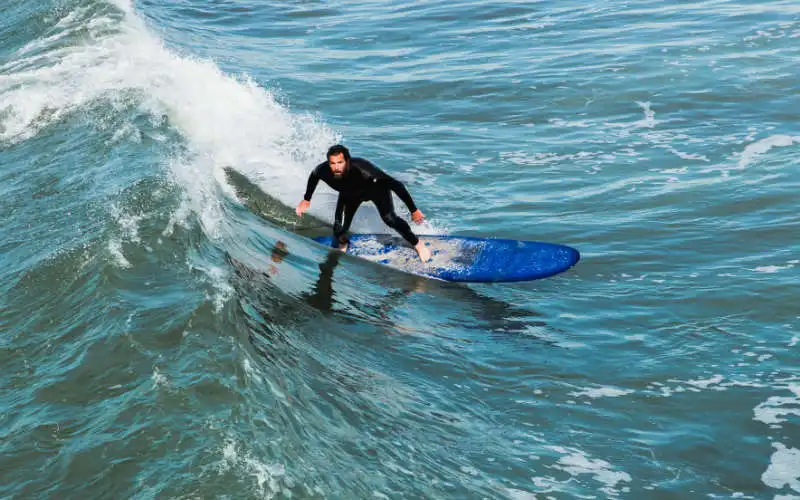 Photo by Casey Horner on Unsplash
In the wake of the federal election and ahead of an expected cut to interest rates in June, the average Australian has grown more confident in their finances, according to the latest figures.
The weekly ANZ-Roy Morgan Consumer Confidence Index rose to 118.6 last week, an increase of 1.2%.
This places overall confidence slightly higher than the rolling four-week average of 117, and well above the monthly average of 113.1 since 1990.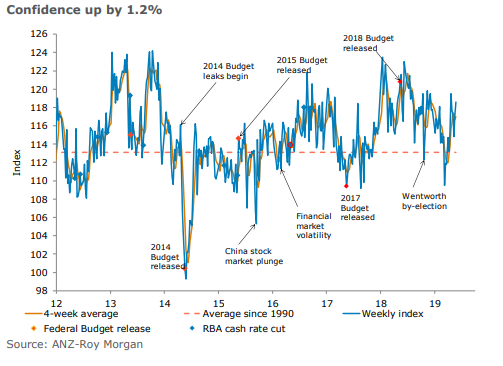 People's confidence in their current financial situation rose by 1.2%, while their confidence in future financial conditions is up 0.8%.
Both of these indices have risen for consecutive weeks, and are at their highest point since early February.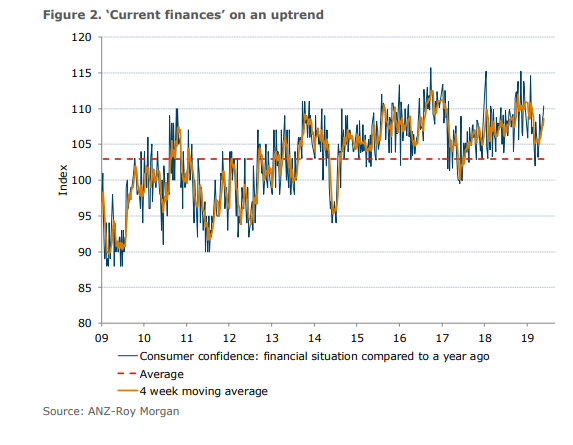 ANZ Head of Australian Economics David Plank said consumers are more upbeat about their personal finances and the economy in general.
"The prospect of lower interest rates and what appears to be a major sentiment shift on the housing market are likely drivers of the positive outlook," he said.
"The gain comes despite negative developments in the global economy."
Of the key data series monitored, 'time to buy a major household item' was the only one to see a large decrease, falling by 2.9%.
This perhaps indicates that while people are more confident in their finances and housing overall, they're still a bit hesitant to spend on the big-ticket items.
Australians also don't think inflation will increase by much in the next two years.
"While the four-week moving average for inflation expectations was unchanged at 4.1%, the weekly reading dropped back under 4%," Mr Plank said.
"This is the fifth sub-4% reading since early March, an unprecedented run of low results for this survey."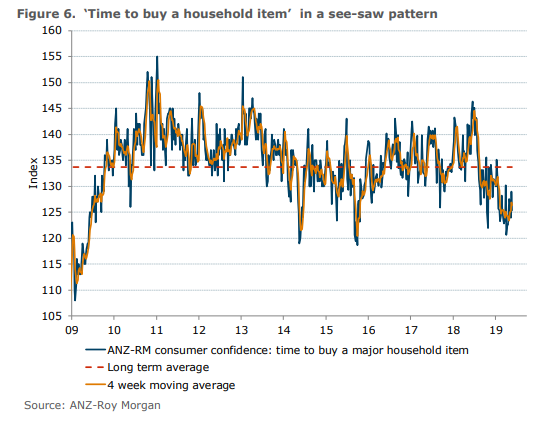 The ASX's RBA Rate indicator is showing a 99% chance of a 0.25% interest rate cut next Tuesday, while all but one of the economists surveyed by Bloomberg predict the same.
Meanwhile, the RBA all but confirmed it will drop the cash rate at the next opportunity.
Other data supports the view that housing confidence is improving too.
Auction clearance rates spiked after the election results, while Westpac's latest Housing Pulse Report for May shows more people think now is 'the time to buy'.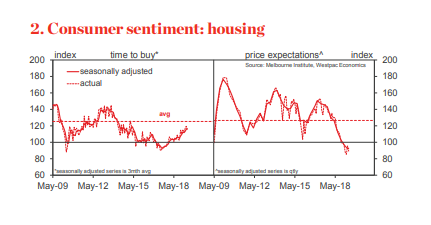 Westpac last week became the first major institution to predict not two but three rate cuts by year's end, leaving the cash rate at an unprecedented 0.75%.
---
Latest Articles