We're advocates on this website for continually checking your home loan to see if you are getting the best deal. There's a whole world of lenders out there, and refinancing can be a great way to reduce your monthly repayments or arrange more convenient loan terms. Before diving straight in and changing your loan over to a competitor with a lower rate though, you'll want to take a second to work out if you will actually end up ahead overall by refinancing.
One of the biggest considerations is the amount of equity you've built up in your home. Equity is basically the value of your stake in the property. You can calculate it by subtracting the total amount you owe on your loan from the current value of your property.
Lets say you've just paid $1,000,000 for your property at market value, with a $50,000 deposit and a $950,000 home loan. Your equity is $50,000 ($1,000,000-$950,000), or 5% of the total property value.
When you come to refinance, there's an equity threshold you'll ideally want to reach before refinancing.
---
Buying a home or looking to refinance? The table below features home loans with some of the lowest interest rates on the market for owner occupiers.
Lender

---

Variable

More details

FEATURED

4.6 Star Customer Ratings

Includes Nov RBA Rate Increase

loans.com.au – Variable Home Loan (LVR < 90%)

Low rates for purchase and refinancing
Simple online application process
No fees, unlimited redraws, 0.10% offset

Variable

More details

FEATURED

Refinance Only

Apply In Minutes

Unloan – Variable Rate Home Loan – Refinance Only

No application or ongoing fees. Annual rate discount
Unlimited redraws & additional repayments. LVR <80%
A low-rate variable home loan from a 100% online lender. Backed by the Commonwealth Bank.

Variable

More details

FEATURED

Up – Up Home Variable (Principal & Interest) (LVR ≤ 90)

Up is 100% owned by Bendigo Bank.
Up to 50 offset accounts
New joiners get $10 by signing up to the app using code UPHOMESAVINGS. (T&Cs apply)
Low rates for purchase and refinancing
Simple online application process
No fees, unlimited redraws, 0.10% offset
Important Information and Comparison Rate Warning
Twenty per cent equity
The general rule of thumb is to not refinance until you have built up 20% equity in your home. The issue with trying to get a new loan before this point is that you will likely be charged again for Lenders Mortgage Insurance (LMI).
LMI is an insurance policy lenders take out to protect themselves against loss due to mortgage default. Although the property acts as security, which the lender can repossess if the loan cannot be paid, they may still incur a loss if the value of the property has fallen. LMI transfers this risk to the insurance provider, but pass on the cost of the insurance policy to the borrower.
It is taken out on higher risk loans, where the Loan to Value Ratio (LVR) is high. In the above example, the LVR is 95%, since the $950,000 home loan is 95% of the total property value ($1,000,000). This is considered a riskier loan since the value of the property would only need to fall by more than 5% to be worth less than the loan. Lets say by the time you paid $25,000 off the home loan (leaving $925,000 outstanding), the property has dropped in value to be just $900,000. If you now default, the lender will repossess the property, but can only recoup the value of the property, meaning a $25,000 loss. However, if the lender had taken out LMI - as most do- the LMI insurance provider would recompensate the lender for this amount.
Typically, banks require LMI on any loan with an LVR above 80%. Therefore, if you refinance with less than 20% equity, you will likely need to pay LMI again. Even though you have already paid LMI to your original lender, your new lender won't be covered, so it will want to take out its own separate policy.
This table illustrates how expensive LMI can be:
| Estimated Property Value | 81% LVR LMI cost | 90% LVR LMI cost | 95% LVR LMI Cost |
| --- | --- | --- | --- |
| $200,000 | $810 | $2,574 | $6,137 |
| $400,000 | $1,620 | $6,552 | $15,428 |
| $600,000 | $2,430 | $9,828 | $31,008 |
| $800,000 | $3,420 | $14,400 | $41,344 |
Source: Savings.com.au's Lenders Mortgage Insurance Calculator. Prices including GST but excluding stamp duty. Based on a loan term up to 30 years. Figures correct as of March 2023.
Can I get a refund for the LMI I already paid?
The amount you pay in lenders mortgage insurance is for a policy that covers the entire loan term. If you're breaking early then, you might be wondering if you are entitled to at least some of this amount back.
While a rebate is possible, you'll need to specifically ask your old lender about it, as this won't happen automatically. It will rarely be for the full amount, and lenders will often have a term limit after which you cannot claim any LMI back (normally 12 or 24 months).
What to do if you don't have 20% equity
So 20% equity is the magic number when it comes to refinancing, but you might have spotted a great home loan product that you want to switch over to immediately.
Is it still worth switching over?
If you want to work out if refinancing early (before you have 20% equity) will be worth it, this is the calculation you'll need. When you are working out equity, you'll need to make sure you take into account any changes to the value of your property since you purchased it.
Work out how much it will cost to switch your loan over. Our Lenders Mortgage Insurance Calculator is a quick and simple way to get a good idea of amount you will need to pay in LMI. There will also usually be several other costs associated with switching your home loan, so you'll want to incorporate these as well.

Work out how much you will save from switching over in the time it will take for you to build up 20% equity. You'll want to work out how much you will spend in repayments on your new loan before you get to 20% equity, then subtract this from the equivalent amount with your existing loan.

If the amount you will save is more than what you will spend on LMI and other costs associated with refinancing, it's still worth making the switch early. If it isn't, you are better off waiting until you have built up 20% equity.
Use a guarantor
If the numbers don't add up, but you're very keen to switch over as soon as possible, you could consider using a guarantor.
Having a guarantor means someone else (usually a family member) puts up equity in their property as security for your loan. With this added protection from the lenders point of view, a guarantor often means you won't need to pay LMI. However, you'll want to remember that if you do end up defaulting, your guarantor will be liable for the loan.
Savings.com.au's two cents
Refinancing is often a great means to reduce the amount you will shell out in interest. We generally recommend mortgage holders not sit back on their laurels, but keep an eye out for other home loan products that could be a better option. The only qualification is that you make sure it really will be a better option. The 20% equity rule is a good rule of thumb, but as with any financial decision, when you're considering refinancing you should always try to crunch all the numbers, and work out what will ultimately leave you in the best position.
Picture by Get Lost Mike on Pexels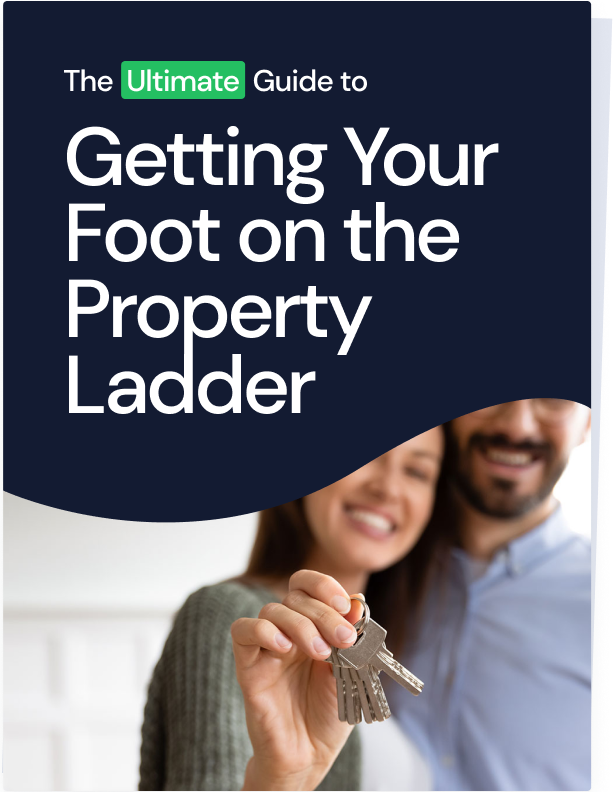 Ready, Set, Buy!

Learn everything you need to know about buying property – from choosing the right property and home loan, to the purchasing process, tips to save money and more!

With bonus Q&A sheet and Crossword!