With interest rates expected to continue rising into early 2023, you may have considered shopping around for a better deal on your home loan.
Many borrowers choose to refinance for a number of reasons like seeking a lower interest rate, additional features and flexibility, debt consolidation requirements, or to access home equity. Essentially, it all comes down to your personal situation.
Here's how to switch your home loan in eight steps.
1. Look at the current cost of your home loan
Firstly, know what you're currently paying on your home loan. Your interest rate should be listed on your home loan statement, but you can also find out your current rate online if your lender has online banking.
If you can't find your statements and don't have access to online banking, you can check your current interest rate on your lender's website. If you know what your home loan product is, you can check your lender's current rates for that product.
Of course this won't work if your home loan rate is fixed. In that case, you'll be paying the rate that was on offer when your home loan was settled as opposed to whatever rate is on offer now.
If all else fails, hop on the phone and give your lender a ring to find out. You'll need to have some account information handy, such as your customer or account number.
Don't forget to find out about any ongoing or annual fees you may be paying as well. It's a good idea to take these costs into account when considering refinancing your home loan.
2. Ask your lender to do better
The truth is, just as with many relationships it's easier to moan to your current bank than it is to go through the rigmarole of switching to another one.
But here's the deal: it costs a bank a lot more to bring in new business than it does for them to retain old business. Plus, banks have entire teams solely devoted to keeping you as a customer.
So, you should research the best deal on the market, ring your bank and threaten to refinance with someone else if they don't budge. They'll either transfer you directly to their retention team or call you back within minutes.
However, you want to make sure you're the kind of customer they actually want to keep in the first place. If you never make your repayments on time, they'll probably (and quite happily, I might add) bid you adieu.
You also need to be ready to follow through on your threat to refinance with another lender. But if the bank calls your bluff, don't bitch – switch.
3. Ask how much it will cost to exit your current home loan
Almost every lender will slug you with a discharge fee. It's usually no more than a few hundred dollars, but you should still check with your lender to see how much you'll be asked to pay.
If you're in a fixed rate home loan, you'll need to check the break costs for leaving the loan before the loan term is over. These costs can run into the tens of thousands, but may be as low as a few hundred dollars. Either way, hop on the blower and find out.
You may also want to figure out if you'll be forced to pay lenders mortgage insurance (LMI) again.
4. Shop around and compare home loans
Getting the best loan for your money isn't rocket science, but you may have to navigate the murky waters of the mortgage industry to get it.
Jump online and compare the rates available from different institutions. When you find some loans that offer the features you want, ask the lender for a key fact sheet on each loan to compare features. Credit providers have to give you a key fact sheet on home loans, but only if you ask for one.
Key facts sheets give you all the information you need in a set format to make it easier to shop around and compare loans. They highlight all the important information, such as the total amount to be paid back over the life of the loan.
5. Consider the costs of moving to a new lender
There may be a few common up-front fees you may be asked to pay when switching to a new lender. You may be charged an application fee, a settlement fee, and a valuation fee, to name a few.
Lenders love to get refinancing business from another lender as they're usually profitable loans at lower LVRs from borrowers who have a proven repayment track record. Because they're highly motivated to get this business, lenders will sometimes throw in a special deal to secure you as a customer by waiving fees for refinancers, or even offering to pay clients for some of the costs associated with leaving their current lender.
After you've worked out the costs of leaving your current lender and the costs of moving to a new lender, you should have a pretty good idea of how much you stand to save by switching. By this point, you should have a lender and a home loan product in mind that will give you the biggest savings.
6. Consider the length of the new loan
But before you make the switch, there's one last thing to take into consideration. You want to check the length of your new loan. Some lenders will only let you refinance with a loan of 25 or 30 years rather than the number of years you have left to pay off your current loan. What this means is that if you take on the new loan, your repayments will drop – but if you only pay the bare minimum in repayments it will take you 25 or 30 years more to pay off the loan.
If that's the case, you may want to think about increasing your repayments for your new loan so you aren't still paying it off when you're rolling around the nursing home in your wheelchair.
7. Apply for your new home loan
Now that you've found the home loan that will give you the best deal and the biggest savings, it's time to apply for your shiny new loan.
Different lenders will have different application processes. Some are entirely online while others require you to do things the old school way and mail or scan your forms and documents through.
In general, these are the details you will need to have ready:
Personal information
You will have to provide your name, date of birth, and contact information. You may also be asked to provide a valid ID such as your driver's license, Medicare card or passport.
Financial information
You may also need to provide details of your employment, income, assets and any liabilities. Lenders will want to see documentation of this, so you'll need to have your bank statements and payslips ready to go.
Loan information
You will need to provide details of your current home loan so that your lender can see your current repayment history and the outstanding loan amount.
Property information
Your new lender will likely want to see details about your current property. They will also likely want to have a valuation done to assess its current value so they can determine how much to lend you.
Once you've applied, approval generally takes anywhere from a day to eight business days. Some online lenders can be pretty quick off the mark and have your loan approved within hours.
8. Exit your old home loan
This bit is the easy part! Your new lender will usually communicate with your old lender to discharge you from your old home loan. They'll also handle all the exchanges of documentation and take care of the title transfer for you.
After this bit is done, your new home loan will reach the 'settlement' stage. The settlement stage is when the actual funds are disbursed to pay out your old home loan, and if all goes well, you should be able to reach settlement within weeks.
And that's that! You've navigated the murky waters of the mortgage industry and successfully refinanced your home loan. I'll toast to that.
Savings.com.au's two cents
Refinancing your home loan may seem daunting, but if it can potentially save you thousands of dollars, why not make the switch?
The main thing you need to keep in mind is that research is your friend. Consider taking some time to shop around for the best deal available on the market. After you find 'the one' (your chosen lender), most of the hard work is done as the lender should take care of the rest for you.
Remember, breaking up with your bank isn't hard to do.
---
Advertisement
Buying a home or looking to refinance? The table below features home loans with some of the lowest interest rates on the market for owner occupiers.
Lender

---

Variable

More details

FEATURED

4.6 Star Customer Ratings

Includes Nov RBA Rate Increase

loans.com.au – Variable Home Loan (LVR < 90%)

Low rates for purchase and refinancing
Simple online application process
No fees, unlimited redraws, 0.10% offset

Variable

More details

FEATURED

Refinance Only

Apply In Minutes

Unloan – Variable Rate Home Loan – Refinance Only

No application or ongoing fees. Annual rate discount
Unlimited redraws & additional repayments. LVR <80%
A low-rate variable home loan from a 100% online lender. Backed by the Commonwealth Bank.

Variable

More details

FEATURED

Up – Up Home Variable (Principal & Interest) (LVR ≤ 90)

Up is 100% owned by Bendigo Bank.
Up to 50 offset accounts
New joiners get $10 by signing up to the app using code UPHOMESAVINGS. (T&Cs apply)
Low rates for purchase and refinancing
Simple online application process
No fees, unlimited redraws, 0.10% offset
Important Information and Comparison Rate Warning
Photo by Raphael Rychetsky on Unsplash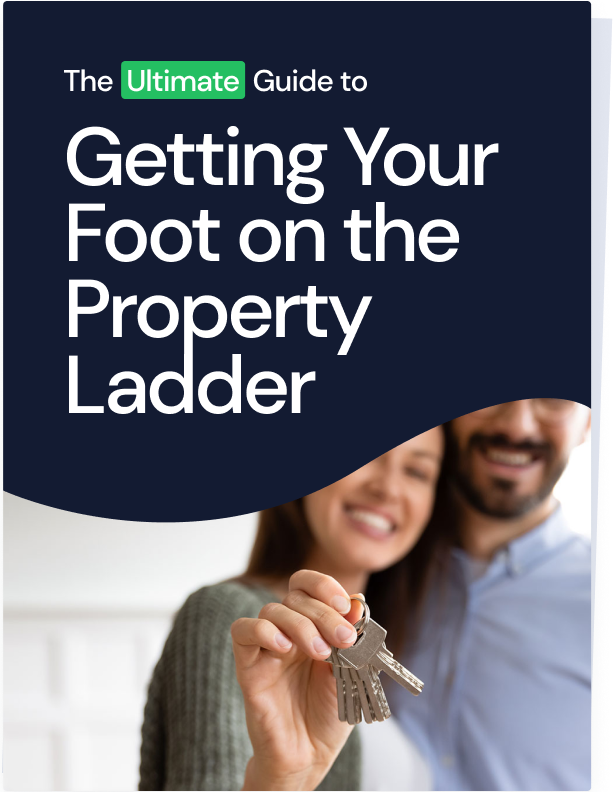 Ready, Set, Buy!

Learn everything you need to know about buying property – from choosing the right property and home loan, to the purchasing process, tips to save money and more!

With bonus Q&A sheet and Crossword!