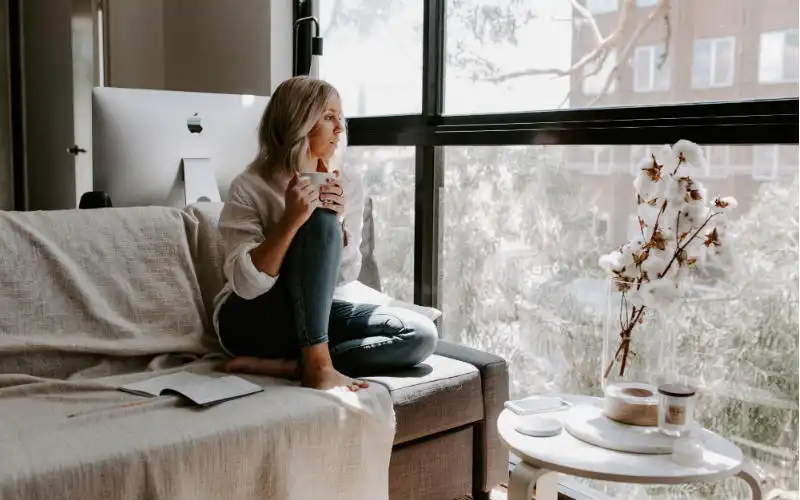 Having bad credit doesn't necessarily mean you will be denied by lenders from refinancing your home loan.
Sure, bad credit definitely isn't the most ideal thing to have when you're trying to refinance your home - but there are some steps you can take to improve your chances.
On this page:
Low rate refinance home loans
Buying a home or looking to refinance? The table below features home loans with some of the lowest interest rates on the market for owner occupiers.
Lender

Advertised rate
Comparison rate*
Monthly repayment
Rate Type
Offset
Redraw
Ongoing Fee
Upfront Fees
LVR
Lump Sum Repayment
Additional Repayments
Pre-approval

---

Variable

More details

FEATURED

LIMITED TIME OFFER

Smart Booster Home Loan Discounted Variable - 2yr (LVR < 80%)

Fast turnaround times, can meet 30-day settlement
For purchase and refinance, min 20% deposit
No ongoing or monthly fees, add offset for 0.10%

Variable

More details

FEATURED

ZERO APPLICATION FEES

FEE FREE OFFSET

Owner Occupier Accelerates - Celebrate (LVR < 60%) (Principal and Interest)

We lower your rate based off how much you've paid down your loan
Automatic rate match
No upfront or ongoing fees

Fixed

More details

FEATURED

USE A MARKET LEADING APP TO HELP YOU PAY OFF YOUR LOAN SOONER

Fixed Home Loan 1 year (Principal and Interest) (LVR < 80%)

Make up to $20,000 additional repayments per fixed term
Redraw available – lets you access any extra loan repayments you've made
Choose to rate lock for 90 days (fee applies)

Variable

More details

FEATURED

REFINANCE IN MINUTES, NOT WEEKS

Variable Owner Occupied, Principal and Interest (Refinance Only)(LVR <75%)

No application or ongoing fees.
100% free offset sub account.
Fast online application, approval in minutes not weeks.
Mobile app, Visa debit card, Apple and Google Pay
Refinance loans and variable rates only.
Fast turnaround times, can meet 30-day settlement
For purchase and refinance, min 20% deposit
No ongoing or monthly fees, add offset for 0.10%
If you're thinking of refinancing your home loan with bad credit, here are some steps to follow.
How to refinance with bad credit
Refinancing your home loan when you have bad credit can be hard, but certainly not impossible. Here are some tips to help you get started.
1. See if you can refinance with your current lender first
Refinancing your home loan to another lender is one option, but before you call it quits with your current lender it may be worth speaking with them first to see what options they might be able to offer you.
2. Request a copy of your credit file
Accessing your credit file will give you a clearer picture of how you look from the perspective of the lender. It's always a good idea to be familiar with your credit history before applying for any type of loan as you can be sure all prospective loan lenders will take a look at it before giving you the okay for a loan.
Looking over your credit file will give you a good idea of the things a lender will look at when assessing your loan application. You can see things like your current credit card limits, the number of credit cards you have, any late payments, etc.
You can get one free copy of your credit report every year from any of the four credit reporting agencies in Australia (Equifax, Experian, CheckYourCredit, TasmanianCollectionService).
3. Wrangle your debt
To improve your chances of refinancing your home loan, the next step is to get on top of your existing debt. Minimise your credit card usage, and be diligent about meeting credit card repayments. If you're having trouble meeting these (or any other) payments on time, you can contact your provider and negotiate a new payment plan.
Having evidence of a regular savings fund may also give you a little boost when the time comes to refinance because it shows that you're doing whatever you can to be financially responsible.
4. See a mortgage broker
Visiting a licensed mortgage broker could help because they may be able to point you in the direction of a lender who is more likely to take a look at your application (given your bad credit status).
Mortgage brokers know exactly what the borrowing process entails, so they can be there to hold your hand through the application process, and discuss your unique borrowing needs in detail.
5. Consider a specialist lender
There are certain lenders in Australia who specialise in bad credit home loans.
Specialist lenders will look over your credit history and may recognise that bad credit can sometimes be a result of circumstances outside of your control, like sickness or divorce.
Specialist lenders will also take your income and other factors into account, and they may be willing to offer you a loan.
6. Borrow at an LVR of under 80%
Borrowing less than 80% of the property's value may help you avoid paying Lender's Mortgage Insurance (LMI), because the lender may consider you a lower risk.
It's best to try and show the lender you have enough savings or equity to maintain an LVR below 80%.
Tips to manage a bad credit refinance
1. Don't apply with too many lenders
You should avoid applying with too many lenders, as each application goes on your credit history. While it won't necessarily stop you from getting a loan, it doesn't look good to have multiple loan applications in a short period of time – particularly as you're already on the back foot with a bad credit history.
If lender after lender is declining your application, it may further impact your credit report.
2. See how much you could really save by refinancing
Many borrowers refinance their home loans to improve their financial situation, whether that's by lowering their interest rate, accessing equity, or changing the loan term. But before you refinance, do your research and make sure refinancing your home loan is the most ideal option for your financial situation.
If you're looking to refinance to a home loan with a lower interest rate, refinancing may end up costing you more than you expect. While your interest rate may be lower, you could be stung with other ongoing fees and/or charges to switch your home loan (particularly if you're on a fixed rate home loan and need to pay break costs to leave it).
3. Keep debt consolidation loans separate
It is possible to refinance your home loan to consolidate bad debts (such as credit cards) so they attract the same low interest rate as your home loan.
But you may want to consider consolidating your bad debts into a separate personal loan so you can make different repayments for your home loan and your consolidated debts.
Otherwise, you're essentially just stretching out all your short-term debts over a much longer term, which may drive your total interest costs higher.
4. Don't choose features that will tempt you to overspend
If you already have troubles managing your finances, features like a line of credit (which allows you to withdraw up to the value of equity in your home) may tempt you to spend more money.
If the loan you want to refinance to has a free redraw facility, you could be tempted to withdraw the extra repayments.
Frequently asked questions
1. Can I get an equity loan with bad credit?
Releasing equity from a property if you have bad credit is possible but it can be harder than it would be if you had good credit.
The lender may want to see what you intend to use the equity for, if you're taking steps to improve your financial situation and what your repayment plan is. You may also have to accept a higher interest rate.
2. Are there no credit check home loans?
You can't take out a home loan without a credit check, but you can get a home loan with no credit history. If you have bad credit, you may still be able to qualify for a home loan with a specialist lender, but the interest rates are likely to be higher.
3. Which banks do home loans with bad credit?
Home loans for people with bad credit are generally only offered by specialist lenders, not the big banks. Some lenders who may offer bad credit home loans could include Savvy, Liberty, and Pepper Money.
Savings.com.au's two cents
There's nothing wrong with asking for assistance if you've got bad credit and need to refinance your home loan to better manage your finances. These days, there are loan options out there for those who have bad credit, though they can come with higher interest rates as a result.
Falling behind on your mortgage payments isn't ideal, but there are things you can do to get back on track. Refinancing your home loan is one option, but you may want to speak with your lender to see what other options they can offer you.
---
Photo by Trent Szmolnik on Unsplash