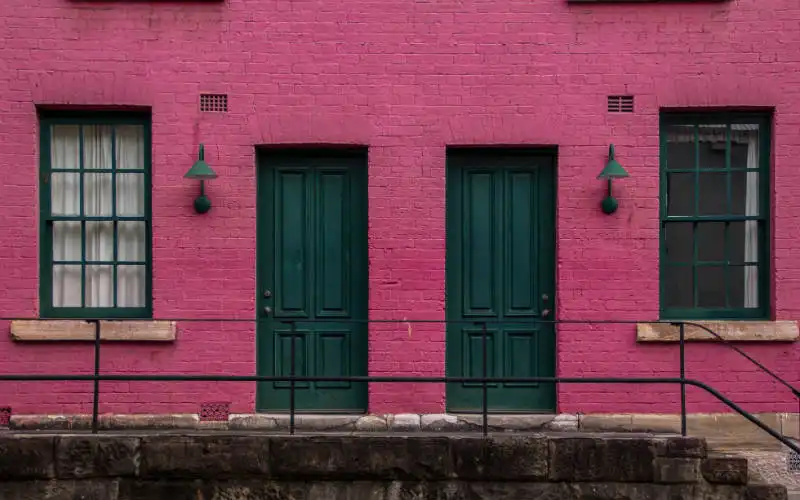 Ever thought you could invest in a property, split it in two and charge two sets of rent? A duplex could allow you to do just that. But it mightn't be as simple as it sounds.
When it comes to duplex properties, you're buying two properties (duo) on one piece of land (uno) for generally much cheaper than it would be buying two properties on separate land. This duplicity can provide a reduction in costs and potentially increased tax benefits and profits (see below).
Like anything though, duplex homes are not without their risks, so read on to see if a duplex might be right for you.
---
Buying an investment property or looking to refinance? The table below features home loans with some of the lowest variable interest rates on the market for investors.
Lender

---

Variable

More details

AN EASY ONLINE APPLICATION

Yard Investment Loan (Principal and Interest) (LVR < 80%)
Fast turnaround times, can meet 30-day settlement
For purchase and refinance, min 20% deposit
No ongoing or monthly fees, add offset for 0.10%
Base criteria of: a $400,000 loan amount, variable, fixed, principal and interest (P&I) home loans with an LVR (loan-to-value) ratio of at least 80%. However, the 'Compare Home Loans' table allows for calculations to be made on variables as selected and input by the user. All products will list the LVR with the product and rate which are clearly published on the Product Provider's web site. Monthly repayments, once the base criteria are altered by the user, will be based on the selected products' advertised rates and determined by the loan amount, repayment type, loan term and LVR as input by the user/you. *The Comparison rate is based on a $150,000 loan over 25 years. Warning: this comparison rate is true only for this example and may not include all fees and charges. Different terms, fees or other loan amounts might result in a different comparison rate. Rates correct as of June 28, 2022. View disclaimer.
---
What is a duplex home?
A duplex home is a single freestanding property, divided into two separate dwellings or residences, on the one block of land. In a duplex, the two dwellings share one common wall under one roof, with two different parties living in each dwelling.
Each of the residences will have their own front door, kitchen, amenities, basically any features you might expect from a freestanding home. They'll typically have a different mailing address, like 1A Duplex Street and 1B Duplex Street.
Duplexes come in all shapes and sizes but most commonly are single storey properties, with the common wall vertically splitting the property. Other common configurations are two-storey homes, with a vertical common wall, or a two storey home with a horizontal common wall, whereby the bottom floor's ceiling would split the two properties.
The split doesn't have to be equal either: one property could be a four-bedroom home while the adjoining property could be a one-bedroom home.
---
Are duplexes a good investment?
According to Michael Sloan of Better Homes and Gardens Real Estate, there are three main reasons which can make a duplex an attractive investment.
"If the property could be subdivided, I'd say that's the most attractive thing," Mr Sloan told Savings.com.au.
"We have duplexes available and built into the price is the money to get them subdivided when they settle, which gives you an equity uplift because two properties are worth more than one.
"If it can't be subdivided, as an investor, you get higher cash flow than normal because obviously the return can be multiplied. And if it's brand new and they're buying it new, they're getting a lot more tax breaks."
"They're getting two lots of rent and they're getting double the depreciation because the building is actually bigger as well."
Property Investment adviser Niro Thambipillay from investmentrise.com.au said whether a duplex home is an attractive investment comes down to strata title. Strata title refers to individual ownership of a unit or lot, while sharing ownership of the common grounds it's built on, such as a foyer, pool or backyard.
"Firstly, if you buy a duplex on one title, you may have the option to strata title in the future and sell off each half-duplex separately," Mr Thambipillay told Savings.com.au.
"Often the combined price of each half-duplex sold separately is more than the duplex as a whole, allowing the buyer to make an equity gain and/or profit.
"Secondly, a duplex can sometimes be positive cash flow. However, in my experience, I've found this isn't always so, especially if you strata title as you have to pay two lots of council rates, plus two lots of insurance.
"Often a better cash flow positive investment is a dual key property, which is one title. The drawback here is that you can't strata title in the future and sell each unit separately."
---
Where is best to invest in a duplex home?
Mr Sloan said that it's less a matter of the best place to buy duplex homes, but where you can buy them.
"There's very few in Victoria; there's a few where they sell them as one property and after it's subdivided they don't put the kitchen in because they can't get the planning through the council.
"But Newcastle has been a good spot. Clients have been getting a good uplift in value and there's also a number of estates in Queensland, some that can be subdivided, some that can't as some areas have restrictions.
"Some councils in Queensland have got restrictions on that where you can only build a four-bedroom and a one-bedroom next to it.
"There are no blanket rules, it all depends on what the council will allow you to build."
---
What to consider when investing in a duplex home
Mr Thambipillay said the most important factors to consider when buying a duplex home are capital growth, rental demand and investment strategy.
"When it comes to buying a duplex home, the first thing to determine is whether you believe the location you're buying in has good scope for capital growth. If you buy it in a location where there isn't great scope for growth, you could end up buying a lemon, regardless of the fact that there are two lots of rental income," he said.
"Secondly, you want to verify the rental demand for half a duplex.
"For example, if you're looking to buy a duplex where each half has 3 bedrooms, you need to ensure there is sufficient rental demand for a 3 bedroom duplex half. If tenants in the area prefer 4 bedroom houses or 3 bedroom units in a new apartment complex, then you may struggle to get both your duplex halves rented."
"Finally, a duplex is often going to be more expensive than almost any other type of property in the suburb you're looking to buy. So, you need to ensure you have the borrowing capacity and that buying a particular duplex is part of a well-defined investment strategy."
Mr Sloan echoed Mr Thambipillay's sentiments and said it was vital to remember the fundamentals of investment.
"It's still got to be the right property for the right location," he said.
"People are being caught out, they'll buy a four-bedroom and a one-bedroom and then they're trying to get the same rent for the four-bedroom part of the duplex as someone down the road is renting a house for.
"So why would you buy a house with someone else living next door like on the corner when you can buy a house down the road for the same amount of money?"
---
Benefits of a duplex home investment
There is more than a couple of benefits to be had with regards to buying a duplex property as an investment:
Higher cashflow: owning two properties with two tenants renting means you have two streams of rental income, giving you the opportunity to boost your rental income earning potential.

Tax breaks: tax depreciation rules mean you can claim depreciation on fittings in the properties. With twice the number of fittings, you could have considerably more tax breaks. See the Australian Taxation Office (ATO) for more information or consult a qualified tax advisor.

Dual-living capability: buying a duplex means you could live on one side and rent out the other. Alternatively, you could rent out both for more income.

Strata title: If you bought the duplex on one title, you may be able to strata title later down the track, which could allow you to sell each property individually, rather than the whole duplex.
Duplexes can also often have higher resale prices compared to similar homes with a granny flat or detached buyers.
---
Risks of a duplex home investment
No property investment is without risk, and duplex properties are no different:
Limited availability: There is not a huge number of duplex properties available to buy, due to differing council rules and regulations nationwide.

Duplex costs: As you have two properties, you could be subject to double the costs of maintenance, water and other household expenses. If the duplex is strata titled, you may also have to pay two sets of council rates and insurance bills. Some duplexes (but not all) might have body corporate fees as well.

Higher property price: Duplex properties are typically more expensive than a regular property, which can make them harder to buy in the first place.
Additionally, Mr Sloan said that as a general rule of property investment, it's important to stay away from niche markets and appeal to as wide an audience as possible.
"When you invest in anything you've got to have an exit strategy. With property, the exit strategy is selling," he said.
"Not everyone is either in a position to buy a duplex or wants to buy a duplex. So you're cutting down your options if you decide to sell if it stays as a duplex.
"The percentage of normal families that buy a duplex would be very small. It'd be at least 90% investors, maybe 10% homeowners because it suits their family.
"So when you're selling it and trying to sell your property, you're cutting out 90% of homeowners from buying that property from you."
---
Savings.com.au's two cents
It would be folly to say duplex homes are two homes for the price of one. There's good reason they're not widely available in Australia - they're a complex physical and social construction.
Most people who want to live in a house don't want to share resources with people they don't know. Furthermore, duplex properties can be a red tape mess, prior and post-build, with council approvals few and far between.
Yes, in theory, they sound excellent but in reality, they may be more trouble than their worth. If you can find a suitable duplex property that suits your needs then go for it, but make sure you do plenty of research beforehand. If necessary, consult an expert such as a buyer's agent who can help you find a worthwhile duplex property.
---
Photo by Dylan Colette on Unsplash