Renovating your home to increase sale value is no easy task.
While some of us may have embarked on this journey before, there are those of us out there who are yet to dip our toes into the world of renovating. If you're considering putting your house on the market but don't know which renovations may help you sell for more, read on to find out.
---
Building a home? This table below features construction loans with some of the lowest interest rates on the market.
Lender

---

Variable

More details

loans.com.au – Solar Construction 90

10% deposit minimum
Up to 30 yrs loan term
Interest Only during construction

Variable

More details

Great Southern Bank – Basic Variable Owner Occupier Construction (LVR ≤ 70%)

Variable

More details

Qudos Bank – Construction Home Loan (LVR < 80%)

Variable

More details

Geelong Bank – HomeBuilders Loan (Interest Only) (LVR < 80%)

Variable

More details

loans.com.au – Construction Home Loan (LVR < 90%)

Interest-only during construction
No monthly or ongoing fees

Variable

More details

La Trobe Financial – Construction Home Loan

Variable

More details

Gateway Bank – Construction Home Loan
Important Information and Comparison Rate Warning
The top 6 renovations that may increase a property's sale value
Renovating is not always the case of "go big or go home."
As you'll soon find out, the majority of the renovations listed below are small home improvements that can be DIY or carried out by a handyman.
But on the flip side, no property renovation list is complete without the classic big ticket items of a kitchen or bathroom upgrade.
1. Street appeal
The importance of a good first impression on buyers cannot be emphasised enough.
Potential buyers will form their first decision of your property based on its exterior.
"As a seller, you want to make sure the landscaping is appealing from the front. This means fixing up the visible issues of the home that you can see from the street," elite real estate agent at Ray White Marsden Ryan Murphy said.
"Gardening, any landscaping involved, fencing, and even a quick render to a house can completely change the whole look of the home and make it much more inviting.
"You want potential buyers to come to your home and fall in love with it from the start."
Other things that may need freshening up are your street numerals, swapping over your front door light, high pressure cleaning your house and driveway, or even perhaps changing the letterbox.
What's fantastic about this renovation is that you can do most of it yourself which can save you a lot of money in the long run.
As the exterior is the first and last thing a buyer will see, you want to make sure that the front of your home is as presentable as possible. As the saying goes "first impressions are lasting ones."
2. Painting
Transforming a tired, old, and 'well-loved' home with a fresh coat of paint can make all the difference when attracting potential buyers to your property.
Australia's leading renovation expert Cherie Barber says painting is the perfect place for renovators to start.
"Painting is within the skill level of most people so it's something they can easily do themselves whilst also keeping it cheap and cost-effective," Ms Barber told Savings.com.au.
"It has huge transformation effects as it can take a dated property and make it look brand new just with the lick of paint alone."
When deciding which colour of paint to use, Mr Murphy recommends a light and neutral colour palette for both the interior and exterior of the home.
"Light colours have the ability to open up a small space, making it appear larger and brighter," Mr Murphy told Savings.com.au.
"They also allow the buyer to visualise themselves living in your home. This helps to de-personalise the property and create a clean slate for the new owner."
The right paint job can refresh, revamp, and revitalise your entire home. It is a simple yet effective makeover that may increase your re-sale value.
Keep in mind that with external painting, it's always best to hire a licensed painter for the high, hard-to-reach spots such as eaves and gutters.
3. Lighting
"One of the biggest problems for a lot of homes across the country that haven't been renovated is that they will just have a single oyster light in the middle of the ceiling," Ms Barber explained.
"They cast yellow tones in the room and are very dull and dim. By default, they throw a lot of shadows around the room and they make everything look rather glum.
"By taking those out and swapping them for an LED downlight, all of your surfaces will become illuminated as light is bounced around the room."
Upgrading your existing lights to LED downlights is an advantageous move that won't break the bank. Downlights that are supplied and installed cost between $50 to $60 each these days and because they work so well, you generally only need one to two in every room.
4. Window furnishings
Window furnishings are a bigger deal than people may think when it comes to renovating and selling a home. They regulate the light and heat in your property which massively impacts how everything else looks and feels to a potential buyer.
"A lot of people have vertical drapes, nanny's old lace curtains, or dark and heavy curtains in their homes which restrict a lot of light into the property and make it look smaller than it is," Ms Barber said.
"Replacing the outdated window furnishings with new modern alternatives will be complimentary to your property and make it so much more welcoming."
By updating the window coverings on a property you plan to sell, you're helping to show potential buyers how light and bright the interior can be which can make all the difference when it comes to selling.
5. Flooring
If you've ever walked into an old home and been welcomed by a musty and unpleasant smell, the culprit is generally the carpets.
If the carpets in your property are old, unclean, and look a little rough around the edges, then this may be the renovation project you want to undertake first up.
"By changing the carpets, the house will have a completely different feel and smell to it. For potential buyers, there will be a subconscious thought that the house is fresher and a lot newer," Mr Murphy said.
While most homes do have carpets in the bedrooms, Ms Barber recommends getting rid of all your carpets completely and replacing them with floorboards.
"What a lot of people don't know is that carpets can actually make a house look a lot smaller than it is," she said.
"If you have mismatched flooring where you may have timber in one section of the home, and then have tiles in the kitchen, and carpets in the bedroom, I would suggest ripping it all out and have one consistent flooring throughout the entire home. Of course, with the exception of the laundry and bathrooms.
"By keeping consistency, your whole home will look larger which by default will add value."
6. Kitchens and Bathrooms
Kitchens
A kitchen is one of those spaces where you spend a lot of time in so it's only natural that buyers tend to look at this room first when they're looking at a property.
While the cost of a kitchen renovation can vary between $15,000 to $40,000 depending on the type of project you undertake, you don't need to spend thousands and thousands of dollars to reap the rewards.
If your budget doesn't allow for installing a brand new kitchen, cosmetically refreshing your kitchen is a great place to start. What this means is adding a new feel to the kitchen without making any substantial changes to its structure.
This can include painting the cabinetry and tiles, replacing cupboard doors and handles, or even replacing the benchtops with products like Granite Transformations, which Ms Barber highly recommends.
"With Granite Transformations, they come in and stick an 8mm layer of engineered stone straight over the top of your existing benchtop," she said.
"It costs around $2,000 to $3,000 and makes your benchtop look brand new for a slither of the cost compared to brand new stone."
There's always different ways to skin a cat if you're on a budget.
To give you a general idea, for every dollar you invest in your kitchen, it should return you a minimum of two dollars back in return on investment. A well thought out and executed kitchen that costs $20,000 on renovations should provide at least a $40,000 uplift in value.
Bathrooms
There are also plenty of things you can do to modernise your bathroom on a budget.
"Consider painting your bathroom tiles which you can do DIY if you choose. Also replacing the vanity, mirror, and other fixtures and fittings such as towel rails are an easy way to increase sale value," Ms Barber said.
When renovating your kitchen and bathrooms, keep in mind that neutral colours work best. You don't want to incorporate extravagant colours when re-selling your property, as you want to give the new owner a blank canvas to add their own personality into the home.
Do most people renovate before selling?
In the current property market, owners have opted out of renovating their properties as sale prices have gone through the roof.
"When the market was slow, people would get all the fixes done because they wanted the house to be as presentable as possible as you're only dealing with a few potential buyers," Mr Murphy said.
"In a hot market, there is no point to renovate as houses barely lasted one week on the market and you would get a ridiculous price.
"However, the hot market is slowly coming to an end so we may start to see renovations coming back into the mix."
Deciding whether to renovate your property before you sell is entirely your choice.
If you're unsure which renovations could benefit you, schedule a time to meet up with a local real estate agent to get their advice on where your house currently sits in the market and which renovations are hot and not.
How much does a renovation add to a home's value?
As every property is different and subject to it's own position in the market, there's not one particular rule that fits for all.
However, according to Ms Barber, there is a good rule of thumb to follow for those who plan on structurally renovating their home.
"For every dollar you spend, you should aim to almost double your money back. So if your renovation costs $50,000, you're looking for your property to be uplifted in value by at least $100,000," she said.
If you don't have the funds to physically change the home's key features, opting for cheaper renovation choices such as painting and gardening is a good way to increase sale value. You want to avoid getting carried away with unnecessary improvements or before you know it, you'll be buying a $2,000 shower head that probably won't change the value of your home.
Why you need to plan your renovations in advance
If you're planning to renovate and sell your property in the near future, you need to take three things into consideration:
Tradie shortages

Material shortage crisis
Don't fall into the trap of ordering your materials a week or so before you plan on renovating. You want to order everything you'll need in as far in advance as possible to give the suppliers enough time to have it packed and delivered to you. You don't want to be caught having to settle for your second or third alternatives.
The same goes for your trades. In the current climate, most tradies are generally under the pump with expected wait times of 6-12 months. Make sure to book them months in advance to avoid missing out.
You also want to look into your renovation loan options once you have an idea of how much money you're going to need. This is especially the case if you're thinking about gutting out your entire kitchen or bathroom (the most expensive reno's you can do).
Some of the options you can choose from include taking out a personal loan, applying for a construction loan, using credit cards, or accessing your home equity.
The key takeaway point - don't leave anything until the last minute.
Savings.com.au's two cents
Whether you're a newbie to renovating a property or you've done it more times than you can count, you want to be sure that the money you're spending is worthwhile.
You don't need to break the piggy bank and undertake huge structural transformations to your home in order to see an added value to your property's price.
If you consider your budget, the location of your property, and the current market, you'll be in a good place to figure out which renovations will be worthwhile to your home.
---
Advertisement
Buying a home or looking to refinance? The table below features home loans with some of the lowest interest rates on the market for owner occupiers.
Lender

---

Variable

More details

FEATURED

Online Exclusive

Up To $4K Cashback

Includes NOV RBA Rate Increase

loans.com.au – Variable Basic Cashback Home Loan (Principal and Interest) (LVR < 70%)

Immediate cashback upon settlement
$2000 for loans up to $700,000
$4000 for loans over $700,000

Variable

More details

FEATURED

Refinance Only

Apply In Minutes

Unloan – Variable Rate Home Loan – Refinance Only

No application or ongoing fees. Annual rate discount
Unlimited redraws & additional repayments. LVR <80%
A low-rate variable home loan from a 100% online lender. Backed by the Commonwealth Bank.

Variable

More details

FEATURED

Up – Up Home Variable (Principal & Interest) (LVR ≤ 90)

Up is 100% owned by Bendigo Bank.
Up to 50 offset accounts
New joiners get $10 by signing up to the app using code UPHOMESAVINGS. (T&Cs apply)
Immediate cashback upon settlement
$2000 for loans up to $700,000
$4000 for loans over $700,000
Important Information and Comparison Rate Warning
Image by JESHOOTS.com via Pexels
---
---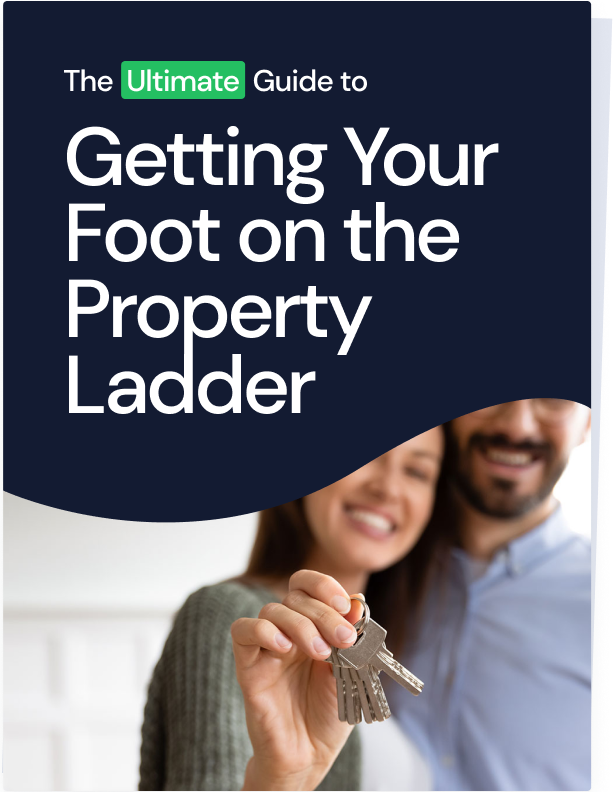 Ready, Set, Buy!

Learn everything you need to know about buying property – from choosing the right property and home loan, to the purchasing process, tips to save money and more!

With bonus Q&A sheet and Crossword!