If you've been browsing through the houses for sale online, you would have likely come across a property going to auction. At first glance, you might think you don't stand a chance in a bidding war. Alternatively, maybe you don't want the stress of throwing your hat in the ring, only to find that your best bid doesn't make the cut.
The residential auction market has just recorded one of the busiest periods in years, with 31,605 auctions taking place across Australia in the June 2021 quarter. If you have your eye on a property up for auction, and you don't want to miss the mark, let's break down how auctions work across Australia and how to make them work for you.
---
Advertisement
Buying a home or looking to refinance? The table below features home loans with some of the lowest interest rates on the market for owner occupiers.
Lender

---

Variable

More details

FEATURED

Online Exclusive

Up To $4K Cashback

Includes NOV RBA Rate Increase

loans.com.au – Variable Basic Cashback Home Loan (Principal and Interest) (LVR < 70%)

Immediate cashback upon settlement
$2000 for loans up to $700,000
$4000 for loans over $700,000

Variable

More details

FEATURED

Refinance Only

Apply In Minutes

Unloan – Variable Rate Home Loan – Refinance Only

No application or ongoing fees. Annual rate discount
Unlimited redraws & additional repayments. LVR <80%
A low-rate variable home loan from a 100% online lender. Backed by the Commonwealth Bank.

Variable

More details

FEATURED

Up – Up Home Variable (Principal & Interest) (LVR ≤ 90)

Up is 100% owned by Bendigo Bank.
Up to 50 offset accounts
New joiners get $10 by signing up to the app using code UPHOMESAVINGS. (T&Cs apply)
Immediate cashback upon settlement
$2000 for loans up to $700,000
$4000 for loans over $700,000
Important Information and Comparison Rate Warning
---
Why do sellers choose to go to auction?
The main reason behind selling a property at auction is the notion that it will get the seller a better price for their property. Basically, the idea is that the competitive nature of an auction, wherein buyers are openly competing with the bidders around them, can help achieve a better result than negotiating privately.
Additionally, having a set date for a sale to go down can create a sense of urgency for potential purchasers, and the event itself could attract more buyers (keeping in mind that in many states, people need to register before the auction to make a bid, but we'll get into that).
Another benefit is the relatively short campaign time when taking a property to auction - usually four weeks. This means that you don't have to deal with buyers coming to you or your agent with offers for months on end. Within a month your home is brought to auction, and all offers (bids) are presented on the day, shortening the process compared to the average private treaty considerably.
One other notable benefit of selling at auction is that the contract is immediately unconditional. Meaning, as soon as the gavel slams down, the contract is binding and there are no special conditions that need to be met for the sale to go through. This can provide a sense of security for sellers - knowing that the contract isn't going to fall over on something like finance approval. Plus, there's no cooling-off period - once it's done, it's done.
Advantages and disadvantages of selling by auction
Regardless of why people choose to sell by auction, and the reasons we mentioned earlier, let's dive into the pros and cons of selling by auction. This way, we can grasp the benefits, as well as the drawbacks, of choosing to opt for an auction over a private treaty sale.
| Advantages | Disadvantages |
| --- | --- |
| You can decide the terms and conditions via which the property can sell. | It doesn't always work! Properties are sometimes 'passed in', meaning they don't sell at the auction. |
| You decide the reserve price, so the property won't sell unless your minimum price has been met. | The auction is dependent on how many bidders register, and how high they choose to go. |
| Even if the property doesn't sell at auction, you can continue negotiations with interested parties afterwards. | Some potential buyers might not like the competitive nature and urgency of an auction. |
| An early sale can occur before the auction day, usually because they think the competition on auction day will be 'too fierce'. | Auctions are highly regulated, so buyers might need to register to bid on the property (depending on which state you live in). |
| Auction contract is unconditional. | The auction itself costs money, on top of normal marketing and agent fees. |
| Homes with unique or scarce features can attract more competition between buyers. | There's no guarantee that it will sell for more than it would by private sale. |
In recent times, auction clearance rates have been pretty high. The June quarter saw a 75.7% clearance rate across Australian capital cities, and the March quarter was slightly more successful with an 80% clearance rate according to CoreLogic data. However, the June 2020 quarter had a clearance rate of 47.9% - which is less than half of the time. Meaning, there's no real guarantee that selling by auction is going to work for you.
How auctions work across different states and territories
You'd think that auctions work the same across the country, right? Unfortunately, you'd be wrong. Whether you're going to an auction in Brisbane, Sydney, or Adelaide, you might find that the rules that apply in one state are completely disregarded in the other. This can be confusing, so let's break down how auction rules differ between states and territories across Australia.
The basics
Despite the chopping and changing across the borders, there are some basic rules of auctions that will be the same no matter where it's taking place.
All auction sales are unconditional (meaning there's no cooling-off period)

'Dummy bids' (fake bids in an attempt to try raise the bidding) are illegal

The property is up for sale once bidding surpasses the set reserve price

The highest bidders have the first chance to negotiate a sale if the property is passed in

The contract must be signed and deposit paid immediately after the auction

Vendor bids must be announced to the buyers
Now that we've got all the basic stuff out of the way, let's get into the specifics.
Queensland
The 'no cooling-off period' rule applies to sales that are entered within 48 hours of a passed in auction, or if the buyer was a registered bidder that was unsuccessful in bidding at the auction.
It's illegal for the vendors or agent to provide a price guide to prospective buyers, and though it can still appear within a certain search price online, there must be a disclaimer explaining that it is not a price guide.
In Queensland, buyers must register prior to auction and get a "unique identifier" to be allowed to make a bid.
While a reserve price isn't mandatory, if the sellers choose to set one, it must be done so in writing prior to the auction. At the auction itself, the auctioneer doesn't need to announce once the reserve price has been passed.
Auctioneers must have an auctioneer licence, not just a real estate licence.
Vendors can bid on a property until it's reached its reserve price, after which point any further vendor bids are 'false bids', which are illegal.
New South Wales

& ACT

Just like Queensland, bidders must pre-register to be able to make bids on the property. However, unlike Queensland, only one vendor bid can be made at each property auction.
Victoria
The cooling-off period is also waived in Victoria if an offer is accepted less than 72 hours before the scheduled auction. However, unlike the two states mentioned above, bidders don't need to pre-register to bid at the auction.
Again, unlike Queensland and other states and territories, auctioneers don't need a special licence to conduct an auction. They do, however, need an agents' representative certificate.
Vendors can also make as many false bids up to the reserve price as they'd like.
South Australia
Similar to Victoria, potential buyers don't need to register as bidders prior to auction. However, unlike Victoria, auctioneers need to be registered auctioneers, and vendors can only make up to three bids.
South Australian auction laws can get a little tricky when it comes to price guides and reserve prices. The agent can give no price guide to purchasers, but provide them with recent sales details. Alternatively, they can give a reference to a price guide, but then the reserve price can't exceed 110% of the reserve price. So if an owner was to set a reserve price of $400,000, the price couldn't exceed $440,000.
The reserve price must be set in writing prior to auction.
Western Australia
The auctioneer will read you the auction particulars, as well as the conditions of sales of freehold property form, prior to auction.
In addition, vendors can make up to 10 bids on the property before the reserve price is reached.
Again, buyers don't need to register their interest prior to a Western Australian property auction.
Northern Territory
Any offers made prior to auction will waive the standard cooling-off period, and vendors must establish a reserve price prior to auction. This price cannot be revealed to bidders, and there's no limit to how many vendor bids can be made.
In addition, auctioneers are required to hold the appropriate auctioneer's licence.
Tasmania
Interested bidders must register prior to auction to be able to bid.
There is also no limit to how many vendor bids can be made at a property auction in Tasmania.
Should you submit an offer prior to auction?
Even with this knowledge in your back pocket, the idea of competing for a property at a public auction might still be a little daunting. It seems this opinion is shared by many, with recent CoreLogic data showing that three in ten (30%) of auctions sold prior to their scheduled auctions across all capital cities.
This raises the question: should you put in an offer before the big day? Seemingly, many people believe the answer is yes. But first - let's hear from an expert in the real estate field, John McGrath, about why houses are currently selling prior to auction.
According to Mr McGrath, founder of McGrath Estate Agents, there are two main reasons:
1. Strong pre-auction offers
Due to the low levels of properties available earlier this year, frustrated buyers might have already missed out on a house or two, leading to a feeling of 'FOMO' and going in with more 'assertive' offers straight off the bat.
"They're not testing the waters, they're going in strong with a big first offer, usually well above the price guide, in the hope of securing the home quickly and avoiding public competition," Mr McGrath said.
Plus, if an owner is happy to sell before the auction, the agent can give other buyers their chance at submitting a higher offer. This, in itself, can set off a private bidding war, without the eyes and ears of all the interested parties.
"Buyers today are not afraid to raise their offers by tens or even hundreds of thousands, too," Mr McGrath said.
2. Disparities in buyer feedback about property value
In 'slow' or 'normal' market conditions, accepting an offer prior to auction might mean there's only one serious buyer interested in the property, making an auction redundant. But in 'very strong' markets, homes that sell prior to auction have likely still attracted multiple buyers and one of them stood out from the pack.
"When one buyer is well above the other buyers on price, going to auction might not be the best strategy because that buyer isn't likely to be pushed to their maximum by the competition," Mr McGrath said.
Putting in an offer before auction: Yea or nay?
Before putting pen to paper, there are some risks to be tossed up about submitting a pre-auction offer.
Putting in an early offer means you're essentially showing your cards to the dealer. Often times, if a vendor is accepting an offer prior to auction, it could be because they don't think they're going to get a better offer at the upcoming auction. However, it ultimately comes down to the individual seller - how desperate they are to get the sale out of the way, and how your offer squares up.
Public auctions can be beneficial for buyers because of the transparency they provide. It might seem completely owner-centric, but knowing the offers around you means you only need to bid one increment more to stay in the game. After all, technically, the value of something is the price that people are willing to pay.
If you were going to go in with an offer well above the others pre-auction, you'd pay far more than you needed to. However, keeping the offer in your back pocket until the day can actually come in handy.
A few experts gave Savings.com.au their advice on pre-auction offers. All of the experts we spoke to were hesitant about submitting an offer prior to auction, despite it seeming to be pretty common.
"It comes down to timing - in the first week of a campaign, maybe. I think you can buy cheaper at auction." Chris Bellesini of Undercover Agent said.
Bobby Haeri, Founder and Co-Director of The Investors Agency, said he personally doesn't like to get involved early.
"I usually allow people to fight it out at the beginning. Then when they are going up by $5,000 or when the auctioneer has finished his second call and clarified that the property has met reserve, I then get involved in the bidding process," Mr Haeri told Savings.com.au.
Tips for buying at auction
Now that we know a little bit more about auctions and how they work, Savings.com.au reached out to some experts in the property field for their tips and tricks on getting the most out of buying at an auction.
Brady Yoshia, Sydney-based Buyers Agent and Director of Brady Marcs Buyers Advisory, and Sam Davenport, Prop Culture property expert, gave us a few tips and tricks on how to properly navigate an auction as a buyer.
Avoid a "win at all costs" mindset
Ms Yoshia says it's important to go in with a clear and objective understanding of both the value of the property, and the value of the property to you.
"Set clear boundaries ahead of time. Confidence comes from diligent preparation," Ms Yoshia told Savings.com.au.
Following this advice, if you decide that you're willing to pay up to a certain price, whether it's $500,000 or $5 million, it's advisable not to exceed this price. Ultimately, if you're willing to pay whatever to takes to secure the bag, that is up to you. But be prepared to bow out if bidding surpasses what you're ready to pay.
Tip from Sam Davenport: Never make your limit a round number!
Have a plan of attack
In Ms Yoshia's experience, the conditions at each auction have been unique. So, she recommends defining an auction strategy.
"An auction strategy ultimately comes down to asking the right questions beforehand and understanding the possible variables," Ms Yoshia said.
These different variables could include the different bidding styles people use, recent comparable sales, and even what the individual auctioneer is like.
Seconding the importance of being prepared, Ms Davenport says that to keep nerves at bay, you need a bulletproof strategy and conviction behind what you do.
"Bidding at auction can be intimidating," Ms Davenport told Savings.com.au.
"You need to show that you know what you're doing, you know the value of the property, you have the money, and you intend to buy."
Be decisive and be persistent
Ms Davenport says that once you're in the bidding war, it's important not to back down, because the auction itself is as much about action and determination as it is about the dollar figure you're throwing into the ring.
"Control your pace, avoid hesitation, and counterbid consistently so you are always out in front," Ms Davenport said.
"Even if you are nearing the top end of your budget, as far as your competitors are concerned, you have no plans on letting it go."
Be in the box seat
"If it's going to pass in, let it be to you," Ms Davenport told Savings.com.au.
She said that if bidding is short of a vendor's expectations, they might request for the property to be passed in. If you're the highest bidder, you can deal exclusively with the vendor at their reserve price.
"[The] majority of sellers are their most reasonable, and vulnerable, on auction day," Ms Davenport said.
"They are stressed, nervous, and have emotionally committed to selling on the day. So it can be a great position to be in if you have strong negotiation skills."
Online auctions: Rapid fire tips
Online auctions have become increasingly popular due to the lockdown restrictions that come in and out of play at random. Mark Larmer, Licensed Agent and Auctioneer, says this has changed the way auctioneers run auctions.
These are a few of helpful tips for preparing for an online auction provided by Mr Larmer:
Talk to the agent beforehand - make yourself known

Prepare yourself by watching other auctions online

Prepare for lag between when you bid and when the bid is recorded by the auctioneer

Don't hold off on bids until the last second (due to lag)

Quick bidding decisions are vital

Go with the flow. If the auctioneer suggests moving bids to $5,000 increments, work with it
"Remember that there isn't the communication you normally get, so preparation, organisation, and planning with your agent as much as possible before the auction is the key to success," Ms Larmer told Savings.com.au.
Tips for sellers thinking about/going to auction
If you're a seller and you're considering taking your property to market via auction, Ms Davenport shared her tips and advice on how to make the most of this method of sale.
"Take the time to prepare your house for sale," Ms Davenport said.
"Buyers will be inspecting multiple properties, and you don't want to stand out for having the property that needs 'too much work'."
Whether that preparation comes in the form of a fresh coat of paint, sculpting the gardens, or simply giving the inside a good clean, it could be what makes the difference for that one ideal buyer.
Another tip Ms Davenport provided Savings.com.au was to be flexible with setting the reserve price.
"How you set your reserve under auction conditions, where there are four strong bidders, is going to be very different to how you set it in private negotiations pre or post auction," Ms Davenport told Savings.com.au.
Savings.com.au's two cents
With the number of property auctions being held at an all-time high, it's important as a buyer and a seller to know how they work, and how they can work for you.
Whether going to a public auction, online auction, or even a silent auction (which is a whole other can of worms), understanding how to best approach the situation can be highly advantageous.
Image by Mohamed Hassan on Pixabay
---
---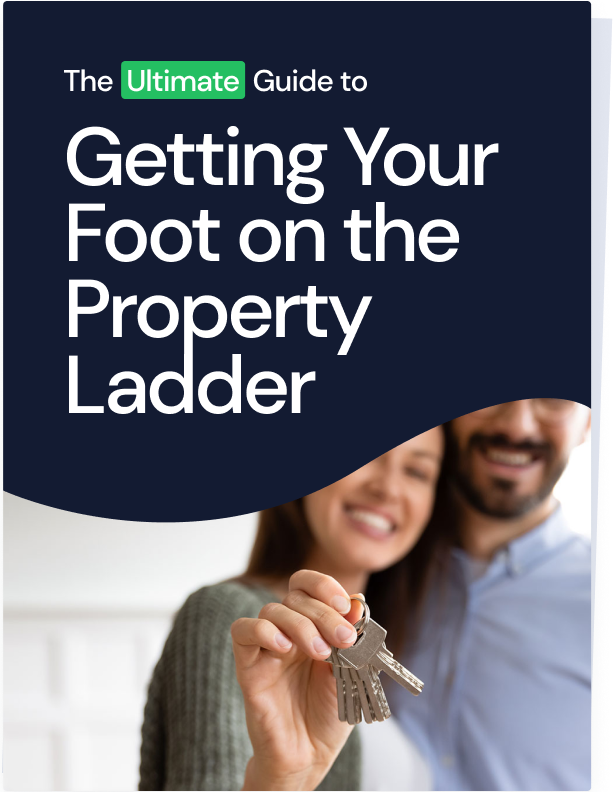 Ready, Set, Buy!

Learn everything you need to know about buying property – from choosing the right property and home loan, to the purchasing process, tips to save money and more!

With bonus Q&A sheet and Crossword!