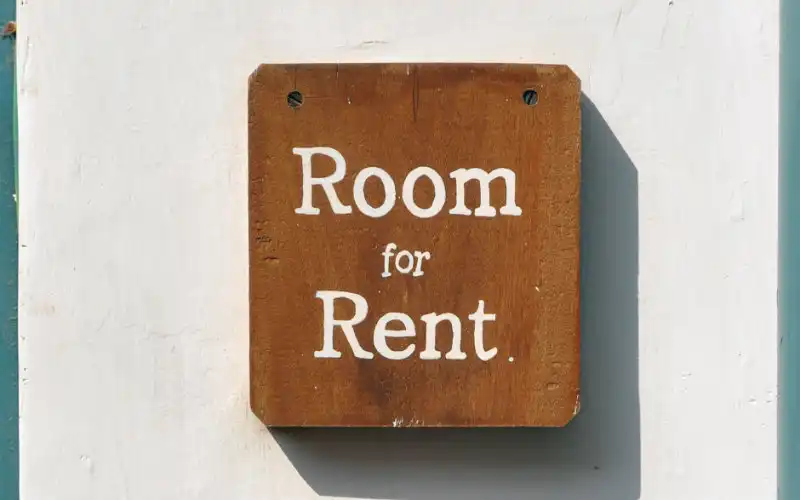 Photo by Alex Block on Unsplash
Investors want to make as much money out of their properties as possible, but deciding on an appropriate amount of rent to charge is no easy task.
Australia's property markets experienced a sharp turnaround in the latter half of 2019, which is tipped to continue into 2020. Domain data for the September 2019 quarter found the national median house price increased by 2.70% to more than $770,000.
This housing boom could price many Australians out of buying a home and push them into renting. This is great news for landlords, but you don't want an empty property by charging extortionate rent. On the other hand, charging too little rent won't get you a decent return on your investment.
So how much rent should you really charge on your property?
Buying an investment property or looking to refinance? The table below features home loans with some of the lowest interest rates on the market for investors.
Option to add an offset for 0.10%
No monthly or ongoing fees
Unlimited redraws
Base criteria of: a $400,000 loan amount, variable, fixed, principal and interest (P&I) home loans with an LVR (loan-to-value) ratio of at least 80%. However, the 'Compare Home Loans' table allows for calculations to be made on variables as selected and input by the user. All products will list the LVR with the product and rate which are clearly published on the Product Provider's web site. Monthly repayments, once the base criteria are altered by the user, will be based on the selected products' advertised rates and determined by the loan amount, repayment type, loan term and LVR as input by the user/you. *The Comparison rate is based on a $150,000 loan over 25 years. Warning: this comparison rate is true only for this example and may not include all fees and charges. Different terms, fees or other loan amounts might result in a different comparison rate. Rates correct as of May 24, 2022. View disclaimer.
How to determine rent
Before setting a weekly rental amount, there are a number of factors to consider which will not only influence your price point, but how long it will take to get a tenant, and the demographic they come from. Furthermore, there are a number of things you should do prior to putting your property on the market.
1. Location
Location, location, location! A terrible TV show (in this author's opinion) but words to live by. The location of your property is arguably as important, if not more so than the property itself. Proximity to a CBD, affluent neighbourhoods or desirable landmarks like shopping centres or the beach are all factors which can allow for a higher rent.
On the other hand, proximity to an airport, a jail, a brothel or your property residing in a low socio-economic area are all factors which could drive your price down.
Your location will also greatly influence the type of tenant you get; a suburban home near schools will attract families while a modern apartment near the CBD and public transport will attract young professionals.
2. Assess your property
You should have a clear idea of the strengths and weaknesses of your home. Of course, the most obvious and cited assessment of a home is how many bedrooms and bathrooms it has. The more of these there are, the more rent you can charge. This again will influence the type of tenant you get. A one-bedroom apartment will attract singles, while a four-bedroom home will attract more families and housemates.
There are other less overt factors which can affect your rent price though. For example, If your property is in an apartment block but doesn't have a balcony or a car space, but other apartments in the block do, you might have to charge less rent than them. Other things which could affect the rent include whether your property has:
air conditioning
solar panels
good views
a backyard or pool
white goods (fridges, dishwashers etc.), or
off-street parking or garages
Additionally, the age of your home will greatly influence your rental price. A modern home will typically be marketed as more fashionable and livable than a 30-year old one with some wear and tear.
3. Comparable rents
Once you've assessed your own property, find a few which are similar either online or by attending open houses. Not only will this give you a good idea of how much similar properties are charging, but it'll also help you get a feel for how landlords are furnishing their homes and how modern or dated yours is in comparison. Attending open houses will also give you a tangible idea of the rental demand for your suburb.
4. Pets
Some people are cat people and some people are normal dog people. In October 2019 the RSPCA estimated 62% of Australian households own pets, with 24 million pets nationwide. Landlords typically don't want pets in their home as pets can easily damage carpets, walls and furnishings. However, allowing pets can vastly improve your chances of getting a tenant, and affording a tenant the luxury of a pet means you can charge more rent. Studies also show pet owners tend to stick around for longer too.
5. Talk to the experts
The real estate industry has no shortage of experts who can provide information and assistance. Your real estate agent, the person who will be marketing your property, should be your first point of call as they'll likely have managed similar properties and could have an insight into your property's suburb.
Another port of call is a property manager. A real estate agent will typically classify property management as a secondary service, while a property manager is singularly concerned with improving your property and consequently improving your investment. A good property manager will have local knowledge and experience and should advise you on what can be done to maximise the property's value while giving you an idea of rents in the suburb and what you should price yours at.
Although real estate can be a cutthroat business, fellow local investors can still be a great source of information. They'll be able to tell you how easy or difficult it was to get a tenant, how they decided on a rental amount, as well as any information about the suburb that may not be afforded to a real estate professional.
6. Test the market
There really is no better way to know if your rent is appropriate than putting your property on the market. The popularity of your open house, enquiries on the property and subsequent applications will be the strongest indicator as to whether you're charging a fair amount. If you're yet to find a suitable tenant after two open houses, consider adjusting the price and then test the market again. If you're not having much luck, you could consider offering a free week of rent to entice tenants.
How much rent should I charge?
Unfortunately, there is no blanket set formula that will reveal an exact figure as to how much rent investors should charge on properties.
However, there are some often cited indicators which can provide a good foundation to work with.
The first of these is to check the average and median rents of properties in your suburb. Obviously, these numbers should be taken with a pinch of salt, due to a large number of factors which affect rent (as evidenced above), but it's still beneficial to get your head around. There are several online databases which can provide these figures and they'll also break down properties by type, making it easy for you. For example, a three-bedroom house in Richmond, Victoria, has a median rent of $780 per week, while a two-bedroom unit has a median rent of $560 per week.
Another common benchmark used to assess where to set your rent is to charge $100 for every $100,000 the property is worth. For example, if your property is valued at $500,000 then a weekly rent of $500 could be considered a fair starting point for your estimations. However, this method falls flat on low-value properties, as investors would get little return on their property, and high-value properties, as investors would be overcharging. It also doesn't take into account some of the other factors we've discussed previously.
Common traps and pitfalls you should avoid
Deciding on what rent to charge can be a minefield and there are a number of common mistakes investors make that you should avoid.
Charging rent that is lower than the average property on the market
You might think that by charging a slightly cheaper rent you're doing potential tenants a favour and spruiking them a bargain. However, tenants are more likely to respond to a fair and reasonable rental amount and will look for properties accordingly, based on their budget. Tenants may also be wary of someone offering a lower than average rent, thinking there's something wrong with the property.
Calculating rent based on your return and expenses
Expenses and return are no doubt high on a landlord's mind but they shouldn't be at the forefront of decision-making. Ensuring your property is cash-flow positive rather than negatively-geared is only possible through maximising the property's occupancy and keeping the property in good condition, as well as setting a realistic rental price. Trying to get a good rental yield by setting your rent too high will see you price yourself out of the market and render your investment efforts obsolete. It could be far more beneficial to maintain a fair rental amount and have a negatively-geared property, than no one in the property at all.
Not adjusting rent over time
Failing to decrease or increase your rental amount in line with the market and inflation can massively reduce your rental yield. Although it may seem unfair to raise rents, it's generally a necessary part of being a landlord and reasonable tenants will expect fluctuations in their rent. There will be a certain trial and error that goes with the process, which will only improve over time. It's worth consulting a professional throughout, to ensure everything is above board, as well as to get advice as to how much to increase or decrease.
Savings.com.au's two cents
Given the huge number of factors that come into play and potential traps and pitfalls, it's no easy feat deciding how much rent to charge on your property. As an investor, generating a yield on your investment can be vital, but it's also important to set a fair and reasonable rental amount that tenants will respond too.
Keeping your property in the best possible condition and your rent in line with the market should see you put yourself in a great position to have a positive return on your investment.
---
Disclaimers
The entire market was not considered in selecting the above products. Rather, a cut-down portion of the market has been considered. Some providers' products may not be available in all states. To be considered, the product and rate must be clearly published on the product provider's web site. Savings.com.au, yourmortgage.com.au, yourinvestmentpropertymag.com.au, and Performance Drive are part of the Savings Media group. In the interests of full disclosure, the Savings Media Group are associated with the Firstmac Group. To read about how Savings Media Group manages potential conflicts of interest, along with how we get paid, please visit the web site links at the bottom of this page.
Latest Articles