Like anyone with a product or service to sell, picking the right price to charge for a rental property can be difficult. Undervalue your property and that's at least a lease worth of lower profits, while overvaluing increases the likelihood of your property sitting vacant, earning you nothing. We've done our best to break this decision down; helping you understand what influences rental value and provide a guide for making the call.
What dictates what the property is worth
Location, location, location...
They didn't pick that shows name randomly. Where a property is located is arguably as important, if not more so, than the property itself. As a very general rule of thumb, property gets cheaper the further you move away from the city centre, but there are plenty of other things that make an area desirable. Proximity to beaches, schools, shopping centres and amenities can have a big impact on the rate tenants are willing to pay.
On the other hand, if your property is close to an airport or a prison, you'll probably need to adjust your rent accordingly.
Features
You should have a clear idea of all your property has to offer. The most tangible assessment is how many bedrooms and bathrooms it has. The more of these there are, the more rent you can charge. There are other things that can boost your rent price though.
Features that people may pay more for include:
Air conditioning

Solar panels

Good views

A large backyard or pool

White goods (fridges, dishwashers etc.), or

Off-street parking or garages
Meanwhile, these are some examples of less desirable characteristics that you might need to account for:
Older properties with more wear and tear

The bathroom and kitchen haven't been renovated in decades

The property is harder to access, perhaps with a long or steep drive way

Your property is close to or on a major road

The property is on the same street as a business that can be disruptive, like a bar or a manufacturer

The layout of the property is bizarre (a constricted living area for example)
Pets
There's dog people and cat people, but most people are pet people. In October 2019 the RSPCA estimated 62% of Australian households own pets, with 24 million pets nationwide. As a landlord, you might be apprehensive about allowing a pet that might damage carpets, walls and furnishings. Allowing pets though can vastly improve your chances of getting a tenant, and affording a tenant the luxury of a pet means you can charge more rent. Studies also show pet owners tend to stick around for longer too, so you won't have to spend as much time on the laborious process of finding new renters.
How much rent should I charge?
Unfortunately, there is no set formula that will reveal an exact figure for how much rent investors should charge on properties.
However, there are a couple of shortcuts you can use as a starting point.
The first of these is to check the average and median rents of properties in your suburb. Obviously, these numbers should be taken with a pinch of salt, due to the number of other factors that can affect rent, but it's still a good place to start. There are several online databases where you can enter the area and number of bedrooms your property has, and the median rate for a given quarter. Using the NSW government's Housing Rent and Sales dashboard, I found the median price for a 3 bedroom house in the Woollahra LGA (home to prestige suburbs like Bellevue Hill and Darling Point) was $1,300 in the September 2022 quarter, while in Canterbury-Bankstown, this fell to $600.
Another common benchmark you'll see used to assess where to set your rent is for monthly rent to be roughly equivalent to 1% of the purchase price. If your property is valued at $500,000 then a monthly rent of $5000 could be considered a fair starting point for your estimations. This method is useful for averagely priced properties, but becomes less relevant for properties at either end of the spectrum. For low value properties, this method could mean meagre returns of $1500-$3000 each month, while applying this to some of Australia's most prestigious suburbs would make rents prohibitively high. Take the aforementioned Bellevue Hill, where the median house price in 2022 was $7.8 million. Even in 2023's rental market, it could be tough to find renters willing to shell out nearly $8,000 a month.
This also doesn't take into account the extra features that can boost (or lack of which can hinder) your properties value.
After you've used either or both of these techniques to come up with a starting point for your rental rate, there are several other things that are worth researching to fine tune your final number.
Comparable rents
Once you've assessed your own property, find a few which are similar either online or by attending open houses. Not only will this give you a good idea of how much similar properties are charging, but it'll also help you get a feel for how landlords are furnishing their homes and how modern or dated yours is in comparison. Attending open houses will also give you an idea of how much demand exists for rentals in your suburb.
Talk to the experts
The real estate industry has no shortage of experts who can weigh in for you. Your real estate agent, the person who will be marketing your property, should be your first point of call as they'll likely have managed similar properties and are likely to have an insight into your property's suburb.
You should also chat to your property manager. A real estate agent will typically classify property management as a secondary service, while a property manager is singularly concerned with improving your property and consequently improving your investment. A good property manager will have local knowledge and experience and should advise you on what can be done to maximise the property's value while giving you an idea of rents in the suburb and what you should price yours at.
Although real estate can be a cutthroat business, you can still learn a lot from fellow investors. They'll be able to tell you how easy or difficult it was to get a tenant, how they decided on a rental amount, as well as other information about the suburb the real estate professionals aren't aware of.
Test the market
There really is no quicker way to learn if your rent is appropriate than testing the property on the market. The popularity of your open house, enquiries on the property and subsequent applications will be the strongest indicator as to whether you're charging a fair amount. If you're yet to find a suitable tenant after two open houses, consider adjusting the price and then test the market again. Should you post an advertisement and are immediately inundated with applications, this is a pretty good sign that you need to be charging more.
Common traps and pitfalls you should avoid
Deciding on what rent to charge can be a minefield and there are a number of common mistakes investors make that you should avoid.
Charging rent that is lower than the average property on the market
You might think that by charging rent cheaper than market value you're both doing them a favour and ensuring you will be quick to get renters in place. The tenant though is likely to respond to a lower rate by wondering, "okay, what's the problem?" People can be wary of offers that seem too good to be true, and might be more comfortable paying an appropriate price. You're both losing out on income and potentially putting people off.
Calculating rent based on your return and expenses
Expenses and return are no doubt high on a landlord's mind but they shouldn't be at the forefront of decision-making. Ensuring your property is cash-flow positive rather than negatively-geared is only possible through minimising the amount of time the property is vacant. Trying to get a good rental yield by setting your rent too high will see you price yourself out of the market and render your investment efforts obsolete. It's normally much more beneficial to maintain a fair rental amount and have a negatively-geared property, than no one in the property at all.
Not adjusting rent over time
Failing to decrease or increase your rental amount in line with the market and inflation can massively reduce your rental yield. Although it may seem unfair to raise rents, it's a necessary part of being a landlord and reasonable tenants will expect fluctuations in their rent. There will be a certain trial and error that goes with the process, which should improve over time. It's worth consulting a professional throughout, to ensure everything is above board, as well as to get advice as to how much to increase or decrease.
Savings.com.au's two cents
Given the huge number of factors that come into play and potential traps and pitfalls, it can be tough deciding how much rent to charge on your property. As an investor, generating a strong yield on your investment is vital, but it's also important to set a fair and reasonable rental amount that tenants will respond to. You'll only make money if people are actually willing to pay the rates you are charging.
Regardless of the value you eventually decide on, it's always a good idea to keep your property well-maintained to make it as attractive a home as possible, and to keep up to date with the rental market so you are quick to adjust rates if need be.
Buying an investment property or looking to refinance? The table below features home loans with some of the lowest interest rates on the market for investors.
Lender

---

Variable

More details

FEATURED

Refinance Only

Apply In Minutes

Unloan – Variable Rate Investment Loan – Refinance Only

A low-rate variable investment home loan from a 100% online lender. Backed by the Commonwealth Bank.

Variable

More details

Athena – Straight Up Investor - Obliterate (LVR < 50%) (Principal and Interest)
Important Information and Comparison Rate Warning
This article was originally published by Alex Brewster in January 2020 and updated by Harry O'Sullivan in April 2023
---
---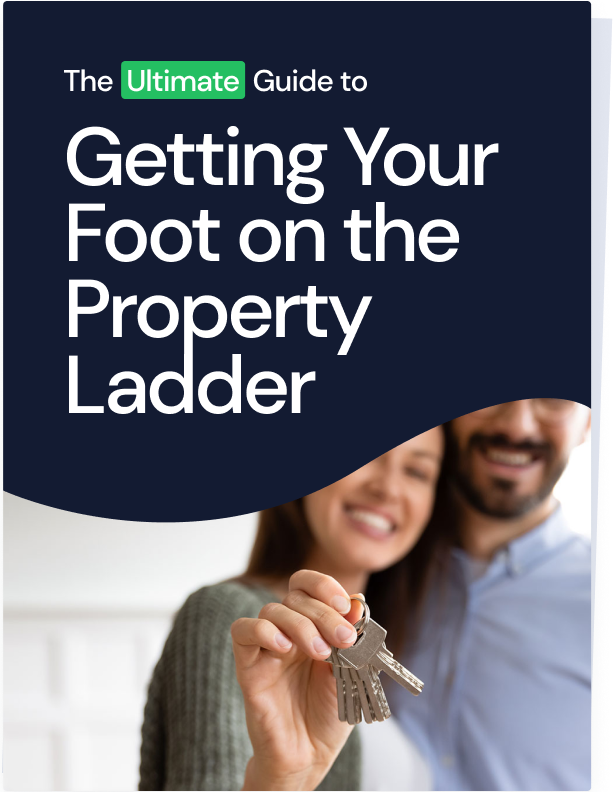 Ready, Set, Buy!

Learn everything you need to know about buying property – from choosing the right property and home loan, to the purchasing process, tips to save money and more!

With bonus Q&A sheet and Crossword!