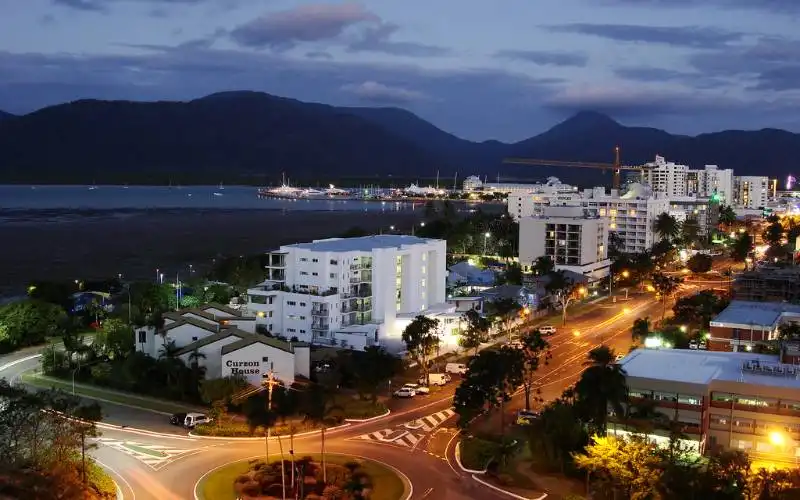 New data reveals the top 100 Australian suburbs and towns where houses or units demonstrated gross rental yields of more than 7.7% p.a.
Buying an investment property or looking to refinance? The table below features home loans with some of the lowest interest rates on the market for investors.
Min 30% deposit
No monthly or ongoing fees, add 0.10% for offset
Unlimited redraws
Base criteria of: a $400,000 loan amount, variable, fixed, principal and interest (P&I) home loans with an LVR (loan-to-value) ratio of at least 80%. However, the 'Compare Home Loans' table allows for calculations to be made on variables as selected and input by the user. All products will list the LVR with the product and rate which are clearly published on the Product Provider's web site. Monthly repayments, once the base criteria are altered by the user, will be based on the selected products' advertised rates and determined by the loan amount, repayment type, loan term and LVR as input by the user/you. *The Comparison rate is based on a $150,000 loan over 25 years. Warning: this comparison rate is true only for this example and may not include all fees and charges. Different terms, fees or other loan amounts might result in a different comparison rate. Rates correct as of . View disclaimer.
The Australian rental market is incredibly tight right now, with a low national vacancy rate of 1.7% and rents rising at the fastest pace in decades. With the international border finally open to expats, many experts believe that the rental market won't cool any time soon.
The number one suburb for gross rental yield as of October 2021 was South Hedland, according to Corelogic data. South Hedland is a town off the coast of Western Australia home to just over 9,000 residents - it has a gross estimated yield of 14.6% p.a.
According to the data, the median property price in South Hedland is $178,250, and median advertised rent is $500 per week.
The top three suburbs on this list were all located in Western Australia, all boasting rental yields of more than 13% p.a.
Of the 100 suburbs, Queensland dominated the list with 43 suburbs. There were also 30 suburbs in Western Australia, 11 in New South Wales, seven in South Australia, five in the Northern Territory, three in Tasmania, and one in Victoria.
The second-highest gross rental yield suburb was Tom Price - also located in Western Australia - with an estimated 14.1% p.a. yield.
While looking at current rental yield figures can be helpful to figure out where to invest, it isn't the only factor that should be considered.
Importance of rental yields
Dr Diaswati Mardiasmo, Chief Economist at PRD, said it's important to look at rental yield patterns over the past few years as well as vacancy rates to figure out which areas are stable.
"In the current market it's not just enough to solely rely on rental yield figures, due to the balance between a booming sales market - so median sales price growth - and median rental price growth," Dr Mardiasmo told Savings.com.au.
"Rental yield is the percentage calculation between these two indicators, and so it is possible that even though median rental price growth in the area has gone up exponentially … then your rental yield would be declining, as median sales price growth outstrips median rental price growth."
Simon Pressley, Propertyology's Head of Research, said rental yields are currently quite a bit lower than they were two years ago, even with accelerating rent prices.
"When rental incomes are expressed in percentage terms, as opposed to annual dollar-values, rental yields have reduced because asset values have increased so much during this current super-boom," Mr Pressley told Savings.com.au.
"Regardless of whether the individual property investor's disposable income is high or not, it is responsible for every investor to respect their cash flow. Circumstances with life and property markets always change."
Dr Mardiasmo said this is why it would be beneficial for investors to look at rental yield patterns over the past few years, and whether the trend shows the yield has been steady, going up, or going down. This way, you can know that your rental income will not only be healthy now, but consistent as well.
"Another indicator that you want to look at is vacancy rates, and use this in conjunction with rental yield patterns," Dr Mardiasmo said.
"Vacancy rates tell you what the rental demand is like, so how quickly your property will be rented. This impacts your cashflow - whether you have rental income flowing regularly or if it's up and down."
She said a vacancy rate closer to zero is 'most ideal', and one that is trending down, not up.
See Also: Most Stable Suburbs for Property Investors Revealed
Mr Pressley said that investors who make property investments based primarily on rental yield have a 'flawed strategy'.
"At the end of the day, a few thousand dollars income per year is nowhere near enough to retire on," Mr Pressley said.
"But a property that produces strong capital growth means hundreds of thousands of dollars' equity, enabling the investor to repeat the process, plus the option of converting equity into cash during the retirement years."
He said the most important consideration should be selecting a city with good economic fundamentals as this is what drives capital growth.
"The next most important priority is buying a conventional asset - a standard house - in a central part of town; when it comes to sell the conventional nature will attract a larger resale audience than other assets," Mr Pressley said.
"Apartments produce higher rental yields than a conventional house in the same location, but Propertyology's studies confirm that investing in asset types other than detached houses is surrendering half, or more, of your capital growth potential."
What will happen to rental yields in the future?
Since rental yields have been so impacted by the pandemic, what will happen as life begins to return to some level of normality?
Mr Pressley believes that asset growth rates will moderate the most in Melbourne, Darwin, and Sydney in the coming years. But capital cities, and even more so regional locations, have the potential for between 20 to 50% capital growth over the next two to three years.
"In 2022, asset growth will place downward pressure on the rental yields of those entering the market," Mr Pressley said.
"That said, Propertyology is forecasting dollar-value rental incomes on standard houses to rise by as much as $10,000 in the 2022 calendar year."
Mr Pressley described the current Australian rental supply as at 'crisis level', due to very low rates of property investor activity between 2015 and 2021 - excluding Sydney and Melbourne.
"It is unfathomable to imagine the impact of recommencing overseas migration this year," he said.
Dr Mardiasmo also said that overseas migration will put pressure on the rental market.
"International borders opening will definitely increase rental demand as that equates to more people looking for housing," Dr Mardiasmo said.
Dr Mardiasmo also pointed to supply not keeping up with demand in terms of housing stock.
"In the past six months, we haven't been able to build as much new housing stock. So for most places, particularly capital cities and metro areas, we are not at the peak of the rental demand yet," she said.
Top 100 rental yield suburbs in Australia
#1 SOUTH HEDLAND, WA - 14.6%

#2 TOM PRICE, WA - 14.1%

#3 NEWMAN, WA - 13.4%

#4 PIONEER, QLD - 12.8%

#5 KAMBALDA EAST, WA - 11.6%

#6 MENZIES, QLD - 11.4%

#7 BUCASIA, QLD - 11.1%

#8 BLACKWATER, QLD - 10.4%

#9 DYSART, QLD - 10.4%

#10 MOUNT MORGAN, QLD - 10.1%

#11 BROKEN HILL, NSW - 10%

#12 NYNGAN, NSW - 9.9%

#13 KAMBALDA WEST, WA - 9.9%

#14 MOURA, QLD - 9.7%

#15 MANUNDA, QLD - 9.7%

#16 BOURKE, NSW - 9.7%

#17 NEWMAN, WA - 9.6%

#18 PORT PIRIE WEST, SA - 9.5%

#19 EDMONTON, QLD - 9.4%

#20 HOME HILL, QLD - 9.4%

#21 DEPOT HILL, QLD - 9.3%

#22 MANJIMUP, WA - 9.3%

#23 BERESFORD, WA - 9.3%

#24 CABLE BEACH, WA - 9.3%

#25 HOLLOWAYS BEACH, QLD - 9.2%

#26 KUNUNURRA,WA - 9.2%

#27 MORANBAH, QLD - 9.1%

#28 EARLVILLE, QLD - 9.1%

#29 CRANBROOK, QLD - 9.1%

#30 CENTENNIAL PARK, WA - 9%

#31 CULBURRA BEACH, NSW - 9%

#32 MOORA, WA - 8.9%

#33 EDGE HILL, QLD - 8.9%

#34 QUEENSTOWN, TAS - 8.8%

#35 PORT AUGUSTA, SA - 8.8%

#36 JUBILEE POCKET, QLD - 8.8%

#37 WELLINGTON, NSW - 8.8%

#38 TENNANT CREEK, NT - 8.7%

#39 ORELIA, WA - 8.7%

#40 BLACKALL, QLD - 8.7%

#41 MANOORA, QLD - 8.6%

#42 EAST INNISFAIL, QLD - 8.6%

#43 KAMARA, NT - 8.6%

#44 WHYALLA NORRIE, SA - 8.6%

#45 SOLOMONTOWN, SA - 8.6%

#46 BIBRA LAKE, WA - 8.6%

#47 HAY, NSW - 8.5%

#48 MURTOA, VIC - 8.5%

#49 PORT HEDLAND, WA - 8,5%

#50 THE GAP, NT - 8.4%

#51 BAYNTON, WA - 8.4%

#52 MILLNER, NT - 8.4%

#53 NEBO, QLD - 8.4%

#54 BOULDER, WA - 8.4%

#55 WAGIN, WA - 8.4%

#56 HAPPY VALLEY, QLD - 8.3%

#57 REDBANK, QLD - 8.2%

#58 BUNGALOW, QLD - 8.2%

#59 PEGS CREEK, WA - 8.2%

#60 NARROGIN, WA - 8.2%

#61 BULGARRA, WA - 8.2%

#62 JAMESTOWN, SA - 8.2%

#63 WHITE ROCK, QLD - 8.2%

#64 ZEEHAN, TAS - 8.1%

#65 WARIALDA, NSW - 8.1%

#66 MORANBAH, QLD - 8.1%

#67 KINGSLEY, WA - 8.1%

#68 POINT LOOKOUT, QLD - 8.1%

#69 TULLY, QLD - 8.1%

#70 SOLDIERS HILL, QLD - 8.1%

#71 MILLARS WELL, WA - 8%

#72 CLIFTON BEACH, QLD - 8%

#73 MORGANTOWN, WA - 8%

#74 CHARLEVILLE, QLD - 8%

#75 INGHAM, QLD - 8%

#76 SOUTH BOULDER, WA - 8%

#77 ROSEBERY, TAS - 8%

#78 NORTH MACKAY, QLD - 8%

#79 MAHOMETS FLATS, WA - 8%

#80 COBAR, NSW - 8%

#81 HEALY, QLD - 7.9%

#82 SWAN VIEW, WA - 7.9%

#83 KALGOORLIE, WA - 7.9%

#84 COONAMBLE, NSW - 7.9%

#85 REDLYNCH, QLD - 7.9%

#86 WHYALLA STUART, SA - 7.9%

#87 BATLOW, NSW - 7.8%

#88 YORKEYS KNOB, QLD - 7.8%

#89 ROSSLEA, QLD - 7.8%

#90 CLERMONT, QLD - 7.8%

#91 SOUTH KALGOORLIE, WA - 7.8%

#92 CHINCHILLA, QLD - 7.8%

#93 KATHERINE SOUTH, NT - 7.8%

#94 BURRA, SA - 7.8%

#95 MOOROOBOOL, QLD - 7.8%

#96 SOUTH GLADSTONE, QLD - 7.8%

#97 DJUGUN, WA - 7.8%

#98 WERRIS CREEK, NSW - 7.8%

#99 MURAGON, QLD - 7.8%

#100 DRAYTON, QLD - 7.7%
Source: Corelogic January 2022 data update. Data reported to October 2021
---
Image by Jorge Láscar on Flickr