In the wake of the Federal Government's HomeBuilder Scheme, the construction industry has seen an uptick in prospective home builders. As a result, residential land prices recently saw the strongest annual increase since 2006, and construction costs have 'exploded' due to supply chain issues and high demand according to CoreLogic.
It's easy to consider how you might fund actually building your house, but how do you finance the land you want to build on? A land loan may be the answer.
What is a land loan?
A land loan or vacant land loan is a special type of home loan used to finance the purchase of land that you intend to build a property on.
It's quite different to a construction loan, which is used to finance the building of a property or renovations. It's also pretty different to your normal home loan.
Land loans typically have higher interest rates, fees, and different conditions to normal home loans as they're seen as higher risk. This is because land prices are much more prone to price fluctuations when compared to a regular property, and because land is usually harder to sell than an existing home. As a result, there isn't a large range of lenders who offer land loans.
Land loans also don't usually have a time limit on when you need to start construction by, unlike construction loans which typically require building to be completed within one to three years of the loan's commencement.
What does a lender consider when it comes to land loans?
With the land loan market being much smaller than the regular home loan market, as well as land loans being considered more risky, lenders are generally very careful about who they will lend to.
When assessing your application, lenders will consider a range of factors which may include the land size, location, intentions, services, and whether the land is registered.
1. Land size
Land size will dictate the deposit you're required to pay to obtain the loan. Each lender has different rules, but typically you can borrow 95% of the property's value if the land is up to 11 hectares in size. Anything bigger than this will usually require a minimum deposit of 20%. You will be required to pay Lenders Mortgage Insurance (LMI) if you have a deposit less of than 20%.
It may be possible to borrow 100% of the property's value if you have a guarantor. However, the larger the land, the harder it can be to get a loan, especially if the land is over 11 hectares. In any case, the larger the deposit you have, the better chance that the lender will loan to you. This is because there'll be a larger buffer between the size of the loan and the value of the land, meaning that should you default on the loan, there's a greater chance the lender will be able to recoup the money owed when selling the land.
2. Location
The lender will want to know whether the land is in a regional or metropolitan area, and it needs to have a road that a standard vehicle can use to access it. The location will also dictate which local council restrictions and zoning regulations apply when it comes time to build.
3. Intentions
"What are your intentions?" A terrifying question the parent of your new love may ask you, but also what the lender will ask you with regards to the land. The lender will want to know whether you will be living at the property or whether you're purchasing it for investment purposes. They'll also want to know when you intend to build. If you plan to build in a few years or have no plans at all, you'll be considered higher risk.
4. Services
Much like the requirement of a road, your land will need to be within range to connect to an electrical grid. It's not usually a requirement to have access to town water and sewage facilities, but not having access may limit your borrowing power.
5. Registered land vs unregistered land
Registered land means the land has infrastructure and services connected, like roads and electricity, as well as whatever approval and registration may be necessary with the relevant authorities. Unregistered land has none of this, but developers are able to offer the land for sale and take deposits. However, a lender won't approve you to borrow money for unregistered land, so if you're looking to buy this, you'll have to do it on your own.
Compare loans
Building a home? This table below features construction loans with some of the lowest interest rates on the market.
Lender

---

Variable

More details

loans.com.au – Solar Construction 90

10% deposit minimum
Up to 30 yrs loan term
Interest Only during construction

Variable

More details

Great Southern Bank – Basic Variable Owner Occupier Construction (LVR ≤ 70%)

Variable

More details

Qudos Bank – Construction Home Loan (LVR < 80%)

Variable

More details

Geelong Bank – HomeBuilders Loan (Interest Only) (LVR < 80%)

Variable

More details

loans.com.au – Construction Home Loan (LVR < 90%)

Interest-only during construction
No monthly or ongoing fees

Variable

More details

La Trobe Financial – Construction Home Loan

Variable

More details

Gateway Bank – Construction Home Loan
Important Information and Comparison Rate Warning
Pros of a land loan
The main benefits of land loans include:
Allow you to purchase land: Extremely obvious and no doubt the biggest benefit, a land loan can help you to finance your land purchase when you otherwise wouldn't have been able too. According to the Housing Industry of Australia, Sydney has the most expensive median capital city land price at $546,500. The large majority of the population don't have that kind of money lying around.

No time limit for building: Provided your lender knows this and approves you, there's no time limit for when you have to finish your build, unlike a construction loan. This means you could take your time to save up a deposit for a construction loan, or simply pay down the amount borrowed for your land loan.
Cons of a land loan
There can also be a few downsides to land loans:
Hard to get: With the land loan market so small and the lenders which do offer them considering them risky, it can be very hard to get approved for a land loan. This may mean you have to save up for a larger deposit, delaying the building of your home.

Higher interest rates and fees: Due to lenders' conservative nature when it comes to land loans, the interest rates on land loans are typically much higher than the rates of typical home loans. Some also come with fees not usually seen in regular home loans.
How much do I need for the deposit to buy land?
The deposit required to buy land will come down to the size of the land and the lender. Different lenders have different rules around the necessary loan-to-value ratio (LVR) required for the land. Typically, the larger the land, the bigger the deposit required, as large land is even more prone to price fluctuations, which therefore increases the risk to the lender.
For land up to 11 hectares, some lenders will allow for a deposit as low as 5%. Anything above this land size will often require a minimum 20% deposit. In some cases, for extremely large land (over 60 hectares), an even larger deposit than this can be required. As these loan applications are few and far between, lenders typically judge them on a case by case basis and, as a result, there is no blanket rule.
In any case, if you don't have a 20% deposit, you'll often be required to pay for Lenders Mortgage Insurance (LMI), which can cost tens of thousands of dollars. If you're a first home buyer, you may be exempt from paying LMI, but this will depend on the lender.
What to consider when getting a loan to buy land
If you're thinking about getting a loan to finance your land purchase, there are a number of things you should consider.
1. Interest rate
The interest rate on a land loan is one of the most important factors you should look. Even though few lenders offer land loans and those that do often charge higher interest rates, you still need to shop around for the best rate available. As little as 10 basis points can make a huge difference in the interest you pay over the life of the loan.
2. Fees
Land loans will typically have similar fees to those you'd expect to pay with home loans. However, some lenders will charge higher fees, while others may waive fees. Again, it's important to look at different lenders to understand which ones may be offering better deals. The comparison rate should give you a good idea of the fees associated with your loan.
3. Required deposit
Some lenders may not lend to you without having at least a 20% deposit for the loan. Others may require an even larger deposit if you're purchasing an especially large block of land. Even if the lender doesn't require a 20% deposit, the interest rate may be higher and you'll probably also have to pay LMI.
4. Features
Different loan features can make paying it off a whole lot easier. Check if the lender will allow you to make additional repayments on your loan without penalty, if they offer redraw or offset facilities, or if they allow you to pay off the loan early without penalty.
Savings.com.au's two cents
There aren't many people who can outright purchase a block of land, so a land loan could be a viable way for you to start your building journey.
However, land loans are not easy to get and you should do your research on the land prior to looking for a loan. You can be sure the lender will be doing their research on you should you apply.
Article originally published by Alex Brewster on 11 August 2020, updated by Rachel Horan on 23 February 2022
Photo by Avel Chuklanov on Unsplash
---
---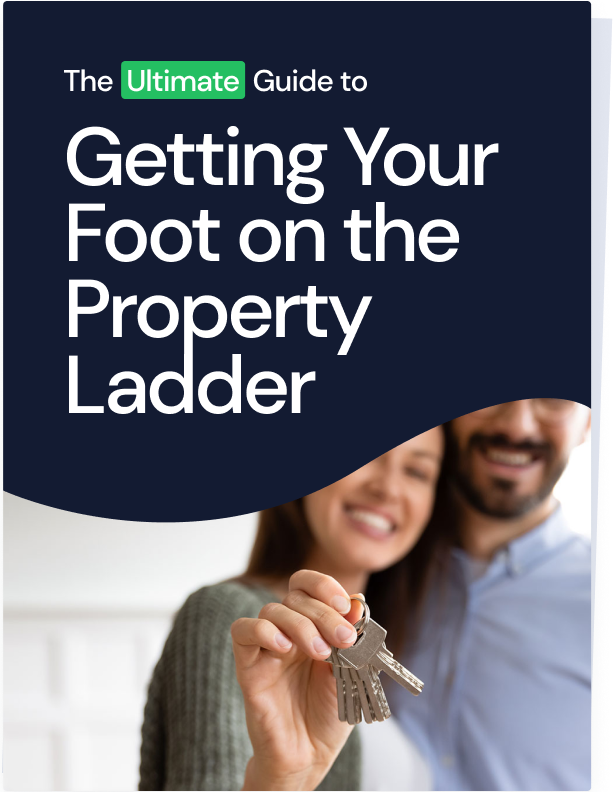 Ready, Set, Buy!

Learn everything you need to know about buying property – from choosing the right property and home loan, to the purchasing process, tips to save money and more!

With bonus Q&A sheet and Crossword!