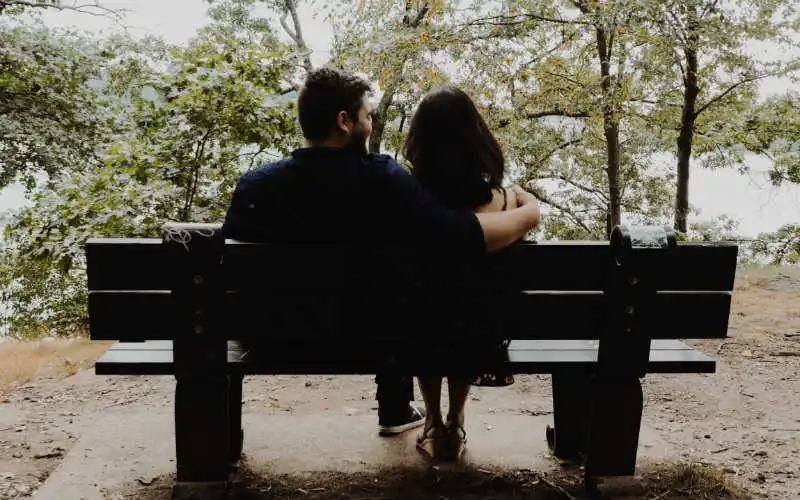 The First Home Super Saver Scheme is one way first home buyers can get a leg up in the property market.
We've all heard how hard it is for young Australians to buy their first property in today's market, given the sky-high house prices, slow wage growth and the abundance of luxuries millennials seemingly struggle to forgo. So does saving for a housing deposit through a super fund make it any easier?
The First Home Super Saver Scheme (FHSSS) was first introduced to us in the 2017-18 Federal Budget by the then-Treasurer Scott Morrison. Under this scheme, first home savers can make voluntary concessional (taxed at a discounted rate of 15%) and non-concessional (already taxed at your marginal rate) contributions into their super fund which can later be withdrawn for a deposit on a first home.
The First Home Super Saver Scheme will provide significant tax incentives for first home buyers to accelerate the rate at which they save.

pic.twitter.com/j0UHce6hDi
— Scott Morrison (@ScottMorrisonMP) May 13, 2017
According to the ATO (Australian Taxation Office), first home buyers can contribute a maximum of $15,000 in any one financial year to the FHSSS scheme, and a maximum of $30,000 per person overall. So if you're buying a house with a partner, together you could be withdrawing up to $60,000 (before tax) in voluntary contributions (plus associated earnings) from your super balances.
Bear in mind that Australia's superannuation system only allows a maximum of $25,000/year to be contributed to your super at the concessional tax rate of 15%, which includes the minimum 9.5% super guarantee from your employer.
So, for example, if you earned $120,000 per year, your employer would have to pay at least $11,400 (9.5% of $120,000) on top of that into your super, which means you can only contribute an extra $13,600 ($25,000 limit minus $11,400) into your super at the concessional rate.
Why use the FHSSS? It's all about the tax savings
Concessional super contributions are only taxed at 15%, as opposed to your marginal income tax rate, so salary sacrificing some of your pay into your super can help you save some serious coin.
When it comes time to withdraw these funds and the associated earnings (info about this below), the amount will be subject to a 'withdrawal tax' rate equal to your marginal tax rate (plus Medicare levy) minus a 30% tax offset. So, if your marginal tax rate was 32.5% and the Medicare levy is 2%, the amount would be subject to a withdrawal tax of 4.5% (32.5% marginal rate, plus 2% Medicare levy, minus 30% tax offset).
The potential savings generated through these tax savings is arguably the main attraction of the FHSSS. According to Scott Morrison, most first home buyers could accelerate their savings by at least 30% using the scheme.
Associated earnings: Deemed investment returns
Along with allowing withdrawals of your voluntary concessional and non-concessional super contributions through the FHSSS, you can also withdraw the earnings on them.
Contributions under the FHSSS don't actually earn the same returns as the rest of your super balance. These funds are instead 'deemed' to earn an annual return of the 90-day Bank Bill rate plus three percentage points (i.e. 3%). This total rate is known as the 'shortfall interest charge' (SIC), which is updated quarterly. According to the ATO, the SIC rate for the current quarter (October-December 2018) is 4.96%.
Given that many balanced super funds consistently achieve returns of over 8% p.a., 4.96% p.a. can seem pretty disappointing. Nonetheless, you'll struggle to find a savings account or term deposit that earns you over 3% p.a.
How much could you save with the FHSSS?
So ScoMo reckons most first home aspirants can save 30% or more using the super saver scheme compared to a savings account or term deposit. That seems like a lot, but will it always be this successful?
According to the Government's FHSSS estimator, someone with a taxable income of $65,000 who salary sacrifices $15,000 a year into their super could have $25,280 available for a deposit after two years – $5,834 more (30% more) than if they had saved through a standard deposit account (savings account) paying 2% p.a. in interest.
This estimator also assumes an SIC rate of 4.78% p.a.
For other incomes, salary sacrificing the same amount over two years generates different results, as the government's estimator demonstrates:
FHSSS $15,000 Annual Contribution For Two Years ($30,000 Total)
Taxable income
Annual reduction to take home pay
Deposit available after two years
Additional savings*
Additional savings %*
$40,000
$11,235
$26,764
$4,006
17.60%
$50,000
$9,900
$25,429
$5,375
26.80%
$60,000
$9,600
$25,205
$5,759
29.62%
$70,000
$9,650
$25,355
$6,802
36.66%
$80,000
$9,800
$25,292
$5,435
27.37%
$90,000
$9,690
$24,867
$5,250
26.76%
$100,000
$9,240
$24,417
$5,711
30.53%
Source: Budget 2017-18 FHSSS Estimator. *Compared to a standard deposit account (2% p.a.)
As you can see, not everyone can accelerate their savings by over 30% by contributing the maximum $15,000 each year over two years.
What about smaller, longer-term contributions?
The example above is based on contributing the maximum annual amount of $15,000 for two years until the limit of $30,000. This is hardly ideal for someone earning $40,000 a year, as this would reduce their annual take-home pay by more than $11,000 (over $200 less per week).
For people in the lower income brackets, you might want to consider taking your time and contributing smaller amounts over a longer period of time. We used the same estimator for $6,000 in annual concessional contributions over five years to see the difference it would make to a person's savings compared to a 2% p.a. savings account.
FHSSS $6,000 Annual Contribution For Five Years ($30,000 Total)
Taxable income
Annual reduction to take home pay
Deposit available after five years
Additional savings*
Additional savings %*
$40,000
$4,290
$27,310
$5,260
24%
$50,000
$3,840
$26,951
$7,223
37%
$60,000
$3,840
$27,101
$7,373
37%
$70,000
$3,890
$26,994
$6,992
35%
$80,000
$3,930
$26,584
$6,376
32%
$90,000
$3,795
$26,134
$6,667
34%
$100,000
$3,660
$25,999
$7,228
39%
Source: Budget 2017-18 FHSSS Estimator. *Compared to a standard deposit account (2% p.a.)
It's not just lower income earners that more spread-out conributions appear to benefit – both the deposit available come withdrawal time and the percentage difference in savings you could make are higher in this instance. In fact, you could save as much as 37% more at $50,000 and $60,000.
Slow and steady wins the race it seems when it comes to using the FHSSS.
"The average deposit in Sydney is $140k. $30k doesn't even come close," @TomTilley on impact of the 'super saver' scheme #budget2017 pic.twitter.com/AeJGwlpkJl

— ABC News (@abcnews) May 10, 2017
Case study: Yvonne and Jimbo scheme their way to their first home
Yvonne and her husband Jimbo are tired of renting and want to put down a deposit on a home of their own. They decide to use the FHSSS to get a leg up.
Yvonne earns $70,000 before-tax and decides to salary-sacrifice $10,000 per year into her super account. This increases her balance by $8,500 after the 15% contributions tax, and after three years she has $25,892 available for withdrawal (after her withholding tax of 4.5%).
Her final amount saved using the scheme after the three-year period is approximately $25,245; $6,210 more than if she'd put this money in a savings account paying 2% p.a. interest.
Jimbo earns the same amount and salary-sacrifices the same amount. Together, the two of them have nearly $50,000 available in addition to their existing savings and a first home buyers grant to put towards a deposit, which is over $12,000 more than they'd otherwise have.
The question remains however: do these savings make the scheme worth using?
Are Australians using the scheme?
At the time of writing, Australian home buyers have been able to access money from their super funds for a few months now, and given the much publicised 'housing affordability crisis', it would make sense that Aussies are queuing up to take advantage of this scheme. Right?
Well, not exactly.
It's still early days, but in July 2018 (the first month of allowing first home buyers to withdraw concessional contributions they've made since July 2017) just under 600 people requested a release of their built-up FHSSS funds, 498 of which were approved at an average of $10,727 each. This number is likely to increase in the coming months and years, but as things stand, not many Australians seem to have taken to it. Why?
Well aside from the fact that many Australians simply might not be aware of it yet, those who have report 'frustrations' with the system, to put it mildly. The ABC reports of several Hack listeners who claimed that their money was stuck in their account for too long, and once it was released, it was already too late, and the house they were eyeing up was gone.
To compound the misery, the ATO may hit you with a tax of 20% of your released amounts if you sign a contract to purchase your home before they have released your money.
Despite so few Australians using the scheme and the teething issues that have surfaced so far, keep in mind that the scheme has only been running for a few months – so don't write it off just yet.
Who can use the First Home Super Saver scheme?
As you might've assumed, you can only make contributions and withdrawals via the FHSSS if you've never owned a property in Australia before. The scheme's not designed to help you add a fourth investment property to your portfolio.
The one exception to this is if you have lost ownership of a previous property due to bankruptcy, divorce, a natural disaster etc. You'd need to contact your super fund however and fill out a First Home Super Saver Scheme hardship application form from the ATO for this to happen though.
You also need to intend to live in the property for at least six months of the first year you own it. Besides that, you really just need to be over 18 in order to request a withdrawal, although you can start making contributions at any age. You also need to be a member of a registered super fund in Australia, which, if you're saving for a home, you should have alongside steady employment.
Importantly, the FHSSS is also independent of other concessions for first home buyers, such as the First Home Owner's Grant, so you aren't limited to one or the other.
If you're eligible, you can request that your employer salary sacrifices up to your desired amount or you can make non-concessional (after-tax) contributions manually.
Pros and cons of the First Home Super Saver scheme
Pros
You can save thousands in tax
You and your partner can both utilise the FHSSS towards the same house, eventually rolling the funds together into the same deposit
FHSSS funds earn at the SIC rate (4.96% p.a. at the moment), which is higher than what could be earned through a savings account or term deposit
The amount you can withdraw isn't affected by falling markets (so long as there's enough to withdraw)
After withdrawal, you have up to 12 months to purchase a home with the funds (can be extended by another 12 months)
Cons
The scheme is subject to legislative changes with changes in governments – the rules one year may change the next
By salary-sacrificing, you'll have less take-home pay
It can be a slow process. The ATO states that the time it takes to release your funds to you will be approximately 25 business days – enough time for you to potentially miss out on your dream home!
You have to pay a 20% FHSSS tax if you sign a contract to buy or build before receiving your funds
The maximum of $30,000 a single person can contribute may not be enough to cover a deposit, at least if you want to avoid

Lenders' Mortgage Insurance (LMI). For example, Domain found that the average house price in Sydney is $1.15 million. A 20% deposit on this is equal to a meagre $230,000, so the scheme can only get you so far.
Returns are restricted to the SIC rate (4.96% p.a. at the moment), which is low compared to the performance of many balanced super funds
Savings.com.au's Two Cents
Compared to the First Home Owner's Grant (FHOG), the FHSSS might not seem like much. A grant could land you a lump sum of $10,000-$20,000 (depending on your state), whereas the FHSSS may only boost your deposit by around $4,000-$6,000 (after two years of salary sacrificing $15,000/year into your super). But the FHOG is limited to one per household, whereas the FHSSS can be used by two people. So with a partner, together you could be boosting your savings by over $10,000, which is like receiving another grant on top of the one which the two of you are already eligible to receive.
It's up to you to consider whether the additional paperwork, slow process and reduced take-home pay is worth it.
---
Latest Articles