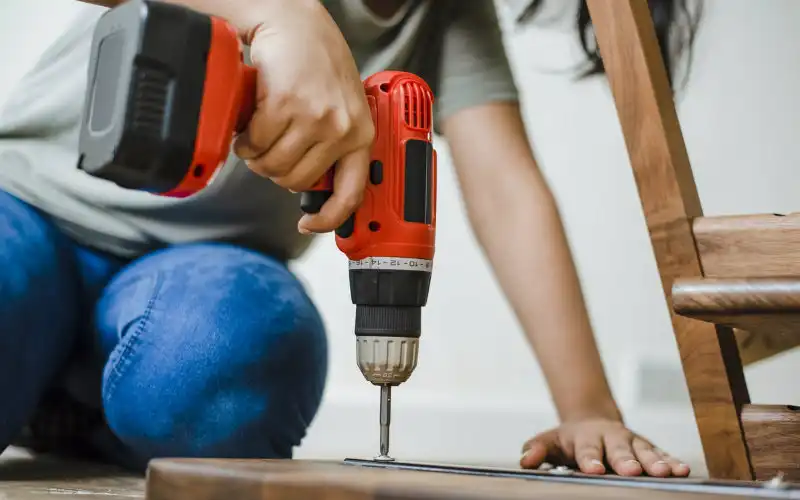 Image from rawpixel.com
What if your home loan also came with a credit card? Well in some cases they sort of do, as that's basically what a line of credit is.
A line of credit loan might be a suitable choice for borrowers looking to access some of their built-up equity in order to satisfy short or long-term financial needs.
What is a line of credit home loan?
A line of credit home loan acts as a sort of 'credit card for your house' where you can access some of the existing equity you've built up in a property. You can withdraw this money up to a certain amount (the credit limit) which is determined by your lender.
Line of credit loans are a form of revolving credit that can often be accessed at any time. And like a credit card, line of credit loans only charge interest on the amount you've actually used, not on the entire credit limit. If, for example, you'd been approved for a line of credit loan of $100,000, and only withdraw $40,000, then you'd be charged the loan's interest rate on that $40,000, not the entire $100,000.
Buying a home or looking to refinance? The table below features home loans with some of the lowest interest rates on the market for owner occupiers.
Fast turnaround times, can meet 30-day settlement
For purchase and refinance, min 20% deposit
No ongoing or monthly fees, add offset for 0.10%
Is it hard to get a line of credit?
Most lenders will only be prepared to lend you up to 80% of your property's value with a line of credit loan, although there are some who'll be willing to go as far as 95% (this may require you to pay for Lender's Mortgage Insurance).
Following the rise in the popularity of offset accounts, line of credit loans are actually less popular these days, with fewer lenders offering them. Nevertheless, there are still instances where you might be interested in utilising one
Line of credit home loans: interest rates
As a general rule, lenders will charge a slightly higher interest rate for their line of credit loans compared to their standard variable home loans. In some cases, this can be much higher.
To give two examples, let's compare the difference in interest rates between a standard variable home loan (owner-occupier) and a line of credit loan from two of Australia's largest banks.
| | Standard variable home loan | Line of credit loan |
| --- | --- | --- |
| Westpac | 4.98% p.a. | 6.36% p.a. |
| Commonwealth Bank | 4.93% p.a. | 6.28% p.a. |
Rates accurate as at September 2019.
As you can see these interest rates are more than 100 basis points higher, but there are lower rates available for both types of loans. Home loan rates are as low as 3.00% p.a. and falling, while there are line of credit interest rates out there as low as about 3.50% p.a depending on where you look.
Line of credit loans are usually interest-only to begin with before turning into an amortising principal and interest loan after a set period of time.
How to calculate monthly interest on a line of credit
While line of credit interest rates may be higher, remember you only pay interest on what you actually use, and you don't have to make regular or monthly repayments. In some cases you don't even have to make repayments until you hit your credit limit, which is a stark contrast to standard home loans which have mandatory minimum monthly repayments.
Interest on a line of credit is calculated on the remaining balance in the account, similar to a credit card which accrues interest on any amount you haven't fully paid off. If you have a $200,000 line of credit loan and withdraw $50,000 to spend on your lavish wedding, then it's just that $50,000 that gets charged interest, and not the remaining $150,000.
What is a line of credit good for?
Line of credit loans can be used for a huge range of things, with some of the more commonly cited uses being:
So if you were considering doing some major renovations to your home and have a handy chunk of equity built up, you could take out a line of credit loan for the required amount. Line of credit loans are flexible options for things like this as you might not always know exactly how much you'll need. The ability to set a higher limit and withdraw more if you need it is one of the key advantages of a line of credit loan (and a potential disadvantage too).
Generally, lines of credit are better used when you don't have a specific value of money you need to borrow, and might need a little bit of lee-way.
Larger renovations require a construction loan
While a line of credit can be used for some smaller cosmetic renovations, larger structural changes might require your entire home loan being turned into a construction loan. In some cases, such as major renovations costing over $200,000, a lender may require your entire loan to be refinanced to a construction loan.
Looking to build a new home? The table below features construction home loans with some of the lowest variable interest rates on the market.
Interest Only during construction
No monthly, annual or ongoing fees
Get Australia's lowest rate construction loan when you go green
Difference between line of credit and personal loan
Personal loans are quite different from a line of credit loan. First of all, personal loans generally have a loan term between one and seven years, meaning the loan must be repaid in full by the end of this term. Lines of credit, on the other hand, have no set loan term – you instead borrow money up to a certain limit like a credit card and make these repayments on an ongoing basis.
Secondly, line of credit loans always have a variable interest rate, while personal loans can have fixed or variable rates.
Also, the repayments are quite different. Most line of credit loans on require interest-only repayments on the amount drawn, while some even allow these interest costs to be added to the drawn balance up to your approved limit. Personal loans are generally much stricter, with minimum principal and interest repayment requirements and less flexibility.
Lines of credit can also have lower interest rates on average, although this can vary based on the lender and your credit rating. In terms of fees, there isn't too much difference between the two, although line of credit loans tend to charge annual service fees compared to both monthly service and application fees on personal loans.
Difference between a line of credit and a credit card
Lines of credit are both similar and different to a credit card. For one, the interest rates on line of credit loans, although typically higher than those on standard home loans, tend to be much lower than the rates on most credit cards, which can be over 20% in some cases.
On the other hand, credit cards can offer some pretty nice rewards programs, such as airline miles, concierge services, complimentary insurances (per an annual fee usually) and other perks and discounts, which line of credit loans do not.
Finally, credit cards are almost always unsecured, whereas lines of credit can be both.
So while credit cards have their perks, if you have equity built up in your home already, then it might be more beneficial to just use a line of credit loan than it would be to apply for a credit card. But you should ultimately weigh up the pros and cons yourself based on your own situation.
Line of credit loans: pros and cons
So far line of credit loans are sounding pretty good: you can withdraw large sums of money with ease and flexibility. But there are a few catches.
The key disadvantage of a line of credit loan, apart from having higher interest rates than a regular home loan, is the risk they represent. Spending too much on a line of credit compared to what you can afford and not paying it all off can lead to exorbitant interest charges, extending the length of your home loan and even losing some of your built-up equity. In a worst-case scenario, you could even lose your home!
So if you lack discipline, consider other options for accessing your equity like an offset account or redraw facility. Alternatively, you could consider a personal loan since it has more structured repayments and sets a hard limit to what you can spend.
Here is a general guide to the advantages and disadvantages of line of credit loans.
Pros
Cons
– Can have lower interest rates than other products like personal loans or credit cards
– Are a flexible option for a number of purposes
– Can have a high credit limit, making them suitable for larger purchases
– Interest is only paid on what you use
– Can increase the value of your home by using a line of credit for renovations
– Tend to have higher interest rates and fees than a standard home loan
– Can be expensive if not used properly
– Can be risky for those with poor financial discipline
– Inability to repay the loan can lose equity or even your property
– Not offered by every lender
How to qualify for a line of credit
First things first, you need to have a fair amount of equity built up in an existing property to take out a line of credit loan. As we explain in this article, equity is the value of the property minus how much you owe on the mortgage tied to it. A $500,000 home with $200,000 already paid off means you have $300,000 in equity.
Many lenders will cap what you can borrow at 80% of the property's value as mentioned before (90% if you pay Lenders Mortgage Insurance) but this is still a pretty sizeable amount. On a $500,000 home, 80% is $400,000, which is hardly pocket change. You may also need to have paid off at least 20% of your loan prior to taking out a line of credit loan.
How to apply for a line of credit
Documents needed
Once you've worked out how much you need, what you need it for and how much you can actually borrow, it's time to take out your line of credit loan. Prior to taking out a line of credit loan you may need to prepare some of the following documents:
Lenders for line of credit home loans
Not every lender offers line of credit loans but they're still fairly common. All of the big banks offer them, as do larger institutions like Suncorp, St. George, AMP, BOQ, Bendigo & Adelaide Bank and more. Applying for one can be done in much the same way as a regular home loan, and if this is too much trouble, a qualified mortgage broker can do it for you.
Savings.com.au's two cents
Line of credit loans can be a flexible option for people who want to access the equity built up in their homes, as they can provide large sums of cash that can be drawn upon when needed. But they aren't without their flaws, and shouldn't be used by people who lack a degree of control over their spending. If you spend too much or too recklessly and don't pay off the balance in time, you could find yourself in financial strife.
In worst-case scenarios, people have lost value in their homes or even had their property repossessed due to a line of credit loan gone bad. SO make sure you really think about what you need it for, and stay committed to making regular repayments and regularly reducing the loan.
As with any home loan product, lines of credit shouldn't be taken out without careful consideration. Research is key, so be sure to shop around and compare line of credit products from a range of institutions to give yourself a better chance of finding a suitable product.
---
Disclaimers
The entire market was not considered in selecting the above products. Rather, a cut-down portion of the market has been considered. Some providers' products may not be available in all states. To be considered, the product and rate must be clearly published on the product provider's web site. Savings.com.au, yourmortgage.com.au, yourinvestmentpropertymag.com.au, and Performance Drive are part of the Savings Media group. In the interests of full disclosure, the Savings Media Group are associated with the Firstmac Group. To read about how Savings Media Group manages potential conflicts of interest, along with how we get paid, please visit the web site links at the bottom of this page.
Latest Articles