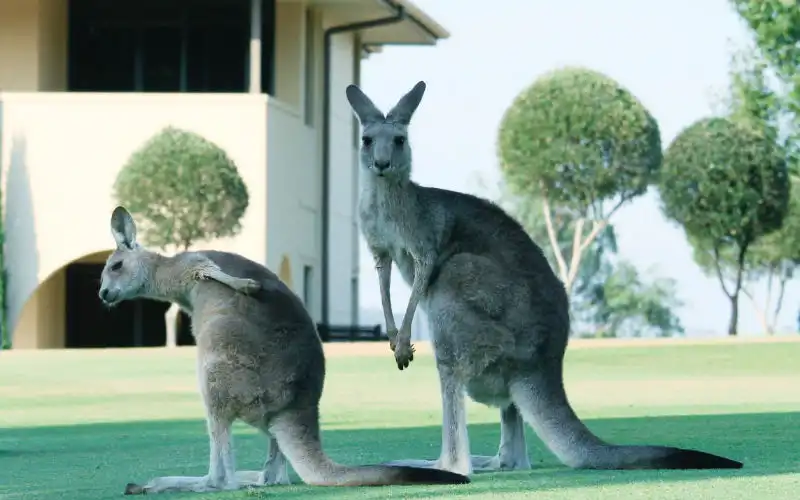 If you're looking at taking out a home loan but don't understand the difference between a redraw facility and offset account, Savings.com.au can help!
Redraw facilities and offset accounts are two veritably popular home loan features. Reserve Bank data from showed over the year to March, borrowers had made substantial payments into offset and redraw accounts, amounting to 4% of disposable income, or around $55 billion.
Compare Redraw Facility Rates
Buying a home or looking to refinance? The table below features home loans with some of the lowest interest rates on the market for owner occupiers.



Advertisement
Smart Booster Home Loan
Product Features
Discount variable for 1 year <=80% LVR
No ongoing fees
Unlimited redraw facility
Monthly repayments: $1,476
Advertised
Rate (p.a.)
1.99%
Comparison
Rate (p.a.)
2.47%
Product Features
Discount variable for 1 year
No ongoing fees
Unlimited redraw facility
Base criteria of: a $400,000 loan amount, variable, principal and interest (P&I) owner-occupied home loans with an LVR (loan-to-value) ratio of at least 80%. If products listed have an LVR <80%, they will be clearly identified in the product name along with the specific LVR. Monthly repayments were calculated based on the selected products' advertised rates, applied to a $400,000 loan with a 30-year loan term.
Furthermore, a 2019 ASIC report into home loans found offset accounts and redraw facilities were by far the features home loan customers spoke about most positively. For example, one customer who was surveyed had this to say:
I really like offset accounts, we use it all the time—the way we
structure—the way we spend—all through our finances is based on
keeping as much as our monthly wage in the offset account to
offset our mortgage—so I've found that a really useful tool.
So, going forward, I'd like to have an offset account—I need to make sure the package price isn't going to cost more in offsetting my interest.
When utilised correctly, both features can be massively beneficial to borrowers. But is one better than the other? To help answer this, let's take a look at what offset accounts and redraw facilities are and the pros and cons of each.
What is an offset account?
An offset account is a transaction account linked to your home loan. It essentially functions as any other normal transaction account would by allowing the withdrawal and depositing funds, but with one key difference – the money in an offset account is 'offset' against your home loan debt when interest is calculated, reducing the amount of interest charged on your home loan.
So the more money in your offset account, the less interest you're charged, meaning more of your regular repayment will go towards paying off this debt, effectively reducing the length of your loan and saving you money.
For example, if you have a $450,000 mortgage, and deposit $10,000 into your offset account, you will only be charged interest on $440,000 of your loan for the period of time the funds are there.
Typically, offset accounts are offered for variable loans, but there may be a small number of fixed loans offering them. Many lenders offer 100% offset accounts with their standard variable home loan products, while more basic, cheaper home loans are generally less likely to have them. Other loans might have partial offset accounts, where you can offset your home loan by less than 100% of the value of the money in your account.
Depending on your lender, you may be able to access your offset account via an ATM, online or using a card. Check out our in-depth breakdown of offset accounts here.
Compare Redraw Facility Rates


Offset case study
Here's an overly simplified example to show a real-world application of offset accounts.
Ms Toff Set has a $500,000, 25-year variable rate home loan with an interest rate of 3.50% p.a. Her monthly repayments are $2,503.
Toff is an avid game show contestant and wins $50,000 on Millionaire Hot Seat one day.
Toff decides to deposit this windfall into her offset account which is linked to the home loan that she has had for five years and doesn't touch the money for the remainder of her loan.
As a result, she repays her loan off one year and six months early and saves $45,252 in interest (assuming her interest rate remained at 3.50% p.a.).
Pros and cons of an offset account
As with most things, offset accounts have positives and negatives involved.
Advantages of an offset account
Has the accessibility of a regular transaction account, allowing for instant access of funds without restriction
Could save thousands of dollars in interest
Could reduce the length of your loan
Generally no fees for withdrawal
Can keep your mortgage open even if you have enough money in your offset account to fully pay off the remaining loan balance
Potential tax benefits – money in an offset account isn't considered taxable income since it doesn't 'earn' any interest.
See the Australian Taxation Office (ATO) or speak to a registered tax adviser for more information on how tax works with offset accounts.
Disadvantages of an offset account
Not every offset account is 100% – some only offset your loan by 80% of the funds, for example
Home loans with offset accounts typically have marginally higher interest rates compared to basic home loans that don't come with them (but this varies with the lender)
Not all home loans offer an offset account, and your lender may charge you for adding the feature
You may need to maintain a sizeable balance in the account to reap the benefits.
How to use an offset account
It's easiest to think of an offset account as a savings or transaction account. As such, your offset account will likely have a far superior interest rate to any other account you have. For example, at the time of writing, the highest non-introductory savings account rate in Australia is 2.50% p.a, while one of the lowest variable rate home loans with an offset account is 3.15% p.a.
Consequently, an often recommended way of utilising an offset account is to have your salary deposited directly into it. This way, you could be saving money on your mortgage while still having easy access to cash. People often use their offset account as a fund for holidays, emergency funds or for a potential tax bill.
What is a redraw facility?
A redraw facility is a home loan feature that allows you to withdraw extra repayments that you have made on your loan. These extra repayments accumulate separately to your normal repayments, which allows for withdrawal.
So for example, if your minimum monthly mortgage repayments are $2,000 and in one month you repay $5,000, you could withdraw the extra $3,000 at a time of your choosing if necessary. These funds are available for use for pretty much anything, but you can use them for important things like:
Paying down debts
Paying for renovations
Funding a holiday
Funding a wedding
It's important to remember that you can't just withdraw the money you've repaid on your loan – it has to be the extra repayments. The minimum regular repayments are the money you owe the lender. Similar to depositing money into an offset account, making extra repayments could also reduce the life of your home loan by reducing the amount of interest paid.
Funds in a redraw facility are generally less accessible compared to funds in an offset account. The funds may not be available for same-day withdrawal, and you might also be limited to a certain number of withdrawals each year. You may also be charged a fee to withdraw. Of course, the terms and conditions vary between lenders.
Redraw case study
Here's an overly simplified example to show a real-world application of a redraw facility.
Mr Ray Draw has a $500,000 home loan that requires monthly repayments of $3,000. He recently came into some cash and for a whole year, he's been making monthly repayments of $5,000, which means he's made over $20,000 in extra repayments.
Ray decides he wants to renovate his home to add value to it. Rather than take out a personal loan with a high interest rate, he withdraws $20,000 worth of his extra payments via his redraw facility to fund the renos.
Pros and cons of a redraw facility
Just like offset accounts, redraw facilities have positives and negatives.
Advantages of a redraw facility
Making extra repayments can reduce the length of your loan and how much interest you pay
The ability to redraw money can be beneficial in emergencies
Many of the lowest-rate home loans offer redraw facilities
Some offer unlimited free redraws (depends on the lender)
As with offset accounts, money stored in a redraw facility does not earn interest and as such isn't taxed. See the ATO for more information or speak to a registered tax adviser.
Disadvantages of a redraw facility
Some lenders charge a fee for withdrawals, either for every withdrawal or after a certain amount. Someone who never uses their redraw facility could be paying fees for no benefit
Some lenders have minimum or maximum withdrawal amounts
Redraw facility funds are generally less accessible than offset account funds as there can be a delay in requesting to withdraw the funds and receiving them
The funds aren't yours, they're the lenders, who allow you access to it
Unlike an offset account, you cannot keep the loan open while having an amount that matches the remaining loan debt sitting in a redraw facility. The home loan will be paid off and closed, so the money generally won't be accessible anymore (unless you sell the house or use a reverse mortgage etc.).
Redraw facilities aren't usually available on fixed-rate loans or interest-only loans
Fewer tax benefits for property investors compared to offset accounts. See the ATO for more information or speak to a registered tax adviser.
It's important to remember that once you withdraw those extra funds from your redraw facility, you lose the interest benefits that money was giving you.
How to use a redraw facility
Used effectively, a redraw facility can give you the choice to pay off your home loan sooner, as well as the flexibility of being able to withdraw those extra funds when needed. The impact of making additional repayments can be significant – in the region of tens of thousands of dollars if you make them consistently throughout the loan term – and making regular extra repayments into a redraw facility also gives you a nice savings buffer.
A good way to take advantage of a redraw facility is when interest rates drop. While your minimum repayments might fall if a lender lowers your variable interest rate, you could potentially keep making the same repayments you were before, thus saving you money with very little effort. Just make sure the benefits you're getting from your redraw facility (i.e the interest savings) definitely outweigh the fees charged.
Offset vs redraw: which is better?
In true political fashion, it's best to sit on the fence and call this one a draw. Although similar, the benefits of offset accounts and redraw facilities are completely dependent on your situation.
Both can save you big on interest and reduce the life of your loan:
If you're looking for flexibility and don't have a great deal of disposable income, the accessibility and transaction features of an offset account may work better.
If you simply want to save money, feel confident in your ability to repay your loan, and would only need extra funds in an emergency, then a redraw facility is potentially the one for you.
Many people also use both of these features to their advantage, by having their salary deposited straight into their offset account and making any extra repayments they want into a redraw facility.
Frequently asked questions
1. Does an offset account reduce monthly repayments?
Your minimum monthly repayments will generally stay the same no matter how much money is in your offset account. Having money in an offset account just means more of your repayment amount will go towards paying down the loan principal and less towards interest. The money in an offset account is 'offset' against the balance of your home loan, so you only pay interest on the difference between the loan amount and the amount in your offset account. This can considerably reduce the amount of interest you need to pay, so your monthly mortgage repayments reduce the loan amount faster.
2. Can I put my super into an offset account?
You can only put funds from your super into an offset account once you've reached the age at which you're legally allowed to access your super. If you've permanently retired, this may be between 55 to 60 (depending on when you were born) or after you've turned 65 (regardless of whether you've retired or not).
3. Can I have more than one offset account?
Generally, you can only have one offset account linked to one loan. Some lenders may allow you to have multiple offset accounts linked to one loan, however the majority don't.
4. Can I withdraw money from offset account?
Offset accounts are designed to have the same functionality as a savings account, giving you easy instant access to funds. Many offset accounts even come with a debit card to allow you to spend and withdraw cash from it.
5. Do you pay tax on offset accounts?
Unlike a savings account, funds in an offset account do not earn interest, so there are no interest earnings to tax. Instead, the money in an offset account reduces the interest costs on the loan.
6. Is redraw better than offset?
There are pros and cons to both redraw facilities and offset accounts, so one is not necessarily better than the other. While an offset account often offers more accessibility and flexibility compared than a redraw facility, home loans that come with offset accounts generally have higher interest rates than loans that only have a redraw facility.
Savings.com.au's two cents
Offset accounts and redraw facilities can add flexibility to your home loan, making it easier for you to manage your repayments, pay off your loan sooner and ultimately save money on your mortgage. However, you'll only see the benefits of these features if you're depositing a reasonable amount of money for a considerable amount of time.
It's also important to remember the costs associated with both; offset accounts tend to carry slightly higher interest rates while redraw facilities sometimes charge for withdrawal. Not accounting for these charges can render your savings attempts obsolete.
---
Photo by Holger Link on Unsplash