If you're comparing home loan products, redraw facilities and offset accounts are features to watch out for. When used correctly, either (or both) could give you the leg-up you need to get on top of your mortgage and make savings on your repayments with minimal effort.
What is a redraw facility?
A redraw facility gives you the option to withdraw any extra repayments you have made towards your home loan. If you can afford to, it's a good idea to pay down your mortgage by more than the minimum, particularly early on in the loan term. Interest is calculated based on the outstanding amount you owe at any one time, so the more you can pay off, the less your future interest bills become. If your home loan includes a redraw, you can make overpayments safe in the knowledge that should the need arise, you can simply take that money back out.
What is an offset account?
An offset account is a transaction account linked to your home loan, whereby the balance is deducted from the outstanding amount owed when interest is calculated. If you had $600,000 remaining on your loan, but $50,000 in your linked offset account, you would only be paying interest on a $550,000 balance. Like a redraw, you are free to use the money in your offset account, however doing so will reduce the amount of interest you are saving.
How much can you save using a redraw facility or offset account?
Let's say you have a $600,000 home loan, paying 5% p.a in interest over 30 years. This is how much you could save over the life of the loan making extra payments into an offset/redraw facility:
| Extra monthly payments | Interest bill | Potential savings |
| --- | --- | --- |
| $0 | $695,029.60 | $0 |
| $500 | $482,315.86 | $212,713.74 |
| $1000 | $374,439.22 | $320,590.38 |
| $2000 | $261,682.18 | $433,347.42 |
Data sourced from Savings.com.au's mortgage calculator.
Similarities between redraw facilities and offset accounts
Reduce the interest payable on your loan
Both redraw facilities and offset accounts are means to reduce the loan balance on which your interest payments are calculated. Paying $20,000 extra on your home loan will reduce your interest bill by the same amount as having $20,000 in an offset account.
Pay off your mortgage faster
Your offset account balance reduces the amount of your mortgage that's charged interest. Say your current home loan debt is $500,000 and your offset account is $20,000. In this scenario, interest will only charged on a balance of $480,000. You'll pay the same amount each month, but a bigger share of the repayment will go towards paying off the principal rather than interest. This means that you should be able to pay off your home loan earlier.
Lets say instead that you pay this $20,000 directly into your mortgage. Your minimum repayments cover your interest bill, so $20,000 is subtracted directly from the outstanding loan amount. Again, your future interest payments will now be calculated on a balance of $480,000, so each month you will now pay off more of the principal, and will end up paying off the loan faster.
Differences between redraw facilities and offset accounts
Flexibility
An offset account is a transaction account that while linked to your home loan, exists separately. For you the borrower, this provides flexibility as it means you can access the money instantly and without restriction.
In contrast, a redraw facility is not a separate account, but a feature attached to your home loan. A redraw facility may not be as flexible as an offset account as it is money you have already paid to the lender, and will need to request a redraw to use it. There might also be other restrictions - you may not have the option to redraw money from an ATM or transact using a debit card, for example. Some lenders may also set minimum redraw amounts and charge fees for redrawing.
While this might seem like a big advantage for offset accounts, some people might prefer having restricted access to their extra payments. Those who are putting money aside deliberately, perhaps with renovations in mind, might appreciate removing the temptation to dip into their savings.
Tax implications
There may be different tax implications when it comes to using your redraw facilities and offset account if you decide to rent out your home in the future.
If you decide to rent out your home as an investment property, the interest charged on the loan may be tax deductible. However, you may not be able to claim any portion of the loan you have redrawn for non-investment purposes. These include the likes of a holiday or a private car. On the other hand, withdrawing amounts from your offset account won't affect the tax deductibility of interest charged on your loan.
Which is better - offset accounts or redraw facilities?
In terms of your interest bill, both work pretty similarly. If you put the same amount into either, your interest bill will reduce by the same amount. Redraw facilities are more widely available: most lenders will have this option, while offset accounts are only available with certain loan products. Home loans with offset accounts often also come with higher rates or fees. However, if you have your money in an offset account, you can use your money instantly, whereas with a redraw facility you need to go through the redraw process to access your overpayments. While this tends to be straightforward and reasonably quick, it still does not allow the same degree of flexibility. There may also be additional restrictions on redraws, like minimum withdrawals or a limit to how regularly you can redraw. If you have a major savings target though, this reduced access could be a positive.
Neither option is better than the other, it just depends on your priorities. For example, if you intend to renovate your property a few years down the track, making overpayments and then using a redraw could be a good way to save up for this. The restriction of redrawing might come in handy to help you save the amount you are intending. On the other hand, you might prefer to unencumbered access to as much of your financial assets as possible, in which case an offset account can be a great way to bring down your interest bill while not sacrificing liquidity.
Buying a home or looking to refinance? The table below features home loans with some of the lowest interest rates on the market for owner occupiers.
Lender

---

Variable

More details

FEATURED

Online Exclusive

Up To $4K Cashback

Includes NOV RBA Rate Increase

loans.com.au – Variable Basic Cashback Home Loan (Principal and Interest) (LVR < 70%)

Immediate cashback upon settlement
$2000 for loans up to $700,000
$4000 for loans over $700,000

Variable

More details

FEATURED

Refinance Only

Apply In Minutes

Unloan – Variable Rate Home Loan – Refinance Only

No application or ongoing fees. Annual rate discount
Unlimited redraws & additional repayments. LVR <80%
A low-rate variable home loan from a 100% online lender. Backed by the Commonwealth Bank.

Variable

More details

FEATURED

Up – Up Home Variable (Principal & Interest) (LVR ≤ 90)

Up is 100% owned by Bendigo Bank.
Up to 50 offset accounts
New joiners get $10 by signing up to the app using code UPHOMESAVINGS. (T&Cs apply)
Immediate cashback upon settlement
$2000 for loans up to $700,000
$4000 for loans over $700,000
Important Information and Comparison Rate Warning
---
Article originally published by Alex Brewster in October 2019, updated July 2023.
Image by Vincent Van Zalinge via Unsplash
---
---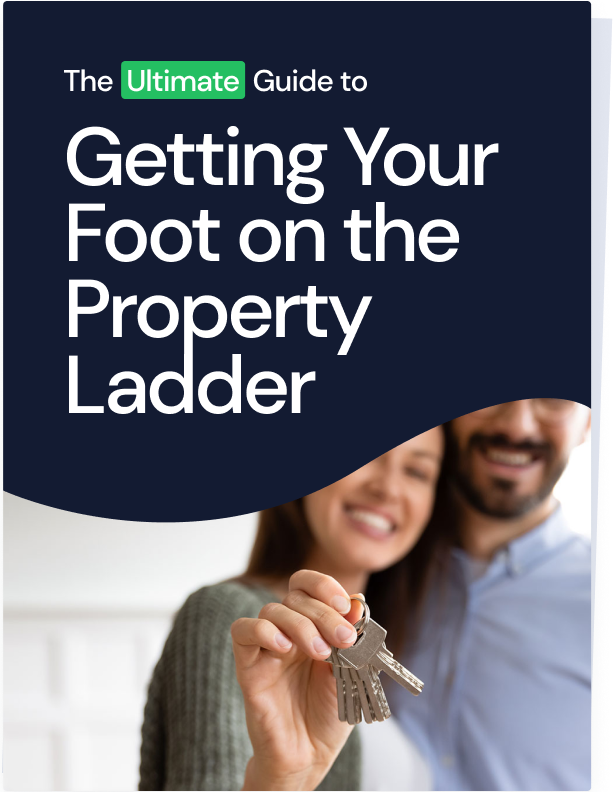 Ready, Set, Buy!

Learn everything you need to know about buying property – from choosing the right property and home loan, to the purchasing process, tips to save money and more!

With bonus Q&A sheet and Crossword!