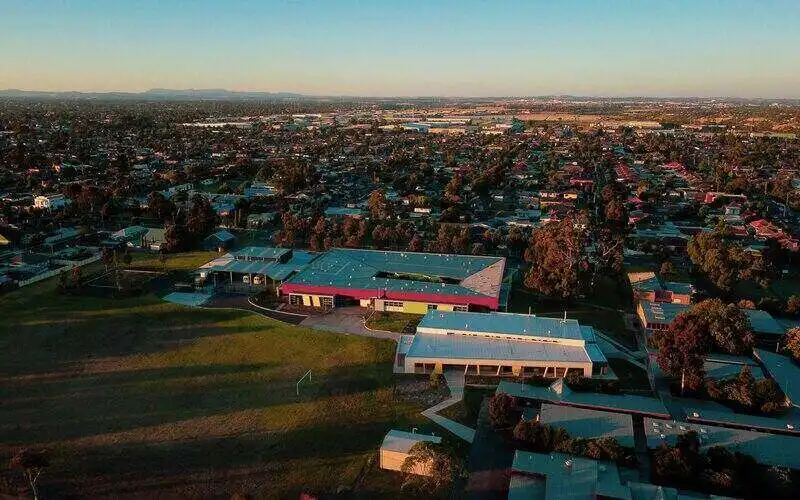 New housing loan commitments rose 4.9% in May to a new high of $32.6 billion, seasonally adjusted.
The data from the Australian Bureau of Statistics (ABS) showed the spike was driven largely by investors.
Investor activity stalled last year as a result of pandemic uncertainty, but the group has flooded the market since the start of the year.
ABS head of Finance and Wealth, Katherine Keenan, said investor borrowing was at its highest point in more than six years.
"The value of new loan commitments for investor housing rose 13.3% to $9.1 billion in May 2021, which was the highest level since April 2015," Ms Keenan said.
"The value of investor loan commitments rose 116% in the year to May 2021, after falling to a 20 year low in May 2020."
Value of new loan commitments to households for housing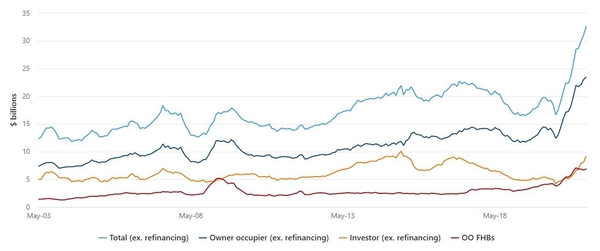 Source: ABS
There has been a multitude of records broken across the lending space in recent months, largely due to skyrocketing first home buyer activity, scrambling to scoop up what little housing stock is available.
Ms Keenan noted that the strong activity among the group and other first home buyers meant investor activity made up only just over a quarter of all loan commitments.
"Investor loans equated to 28% of the total value of housing loan commitments in May 2021, compared to 46% in 2015," she said.
"This reflects the very strong growth in owner occupier loan commitments over the last year."
The spike in investor lending was concentrated by New South Wales and Victoria, where lending rose 12.1% and 17.4% respectively.
ANZ economists said the data was welcome news for investors and the seventh highest result on record.
"Falling vacancy rates and improvements in the labour market (which generally leads to more demand for rental property) are both promising signs for investors," they said.
"Sydney's vacancy rate is back to its pre-pandemic rate and Melbourne is continuing to absorb some of its pandemic-related vacancies."
New loan commitments for owner occupiers rose 1.9% to $23.4 billion, the highest level since the series began.
The number of loan commitments to owner occupier first home buyers fell 0.8%to 15,050, but Ms Keenan said it remained at historically high levels.
"First home buyer activity remained at high levels in New South Wales and Victoria," she said.
"However, the number of first home buyers has fallen over the last few months in Queensland, Western Australia and South Australia, following the cessation of HomeBuilder and state government initiatives, such as the Building Bonus Grant in Western Australia"
The expiry of the Federal Government's HomeBuilder scheme has been further demonstrated in loan commitments for residential land and construction falling for the third straight month in May.
---
Photo by Jason Vo on Unsplash