Once seen as simply a stepping stone to achieving the great Australian dream, renters today make up over 32% of Australian households. Both leasing and renting is achieved through contractual agreements, yet each serves a different purpose.
What is the difference between leasing and renting?
Before moving into a rental property, landlords typically require tenants to sign lease agreements. A lease is a contract granting the use of an asset, such as a house or apartment for a specific period of time and under clear conditions. This contractual agreement is typically for six or twelve months and achieved in exchange for regular payments.
Similar in nature, renting involves a tenant periodically paying a property owner or landlord money to live in a house or apartment.
The most notable difference between leasing and renting lies in terms of the length of the contract. Leasing is generally applied to longer periods of time, namely 12 months, whereas renting generally covers the short-term, usually a period of 30 days or more.
Outside of contractual length, the term renting is less common in commercial property with 'leasing' more frequently used. Periodic payments however can still be referred to as 'rent'.
How do property leases work?
Contracts for a fixed period of time are the most common type of property lease agreement in Australia. Generally leases are for periods of six and twelve months, yet longer and shorter lease periods may also be available depending on the flexibility of the landlord.
Some properties are rented on a periodic basis, meaning the lease can cease at any time with a legally required notice period. Properties may revert to a month-by-month lease once a fixed-term lease is completed if the landlord and tenant do not sign a new agreement.
Landlords will typically collect a security deposit or bond from the tenant at the start of the lease. This is normally the equivalent of four to six weeks rent, acting as a buffer for the landlord if the tenant fails to acknowledge lease terms. When the tenant vacates the property, if the property is in good order and there is no damage, the tenant should receive the security deposit or bond back.
Read more: How to ensure you get your rental bond back
Lease payments are made in the form of rent at fixed intervals, such as every week or fortnight, and paid through the channels of either the landlord, property manager or real estate agent. If a tenant fails to pay rent, they may be issued with a breach notice. Further, if the situation fails to be remedied, the tenant may be evicted.
When leasing a residential property, a landlord agrees to provide a home that is safe and habitable and to provide repairs when life happens and things go wrong. Tenants also have a responsibility to ensure they comply with contractual rules and regulations and if damage is caused by the tenant, they generally will be asked to foot the bill for repairs.
Pros and cons of leasing and renting
Leasing
Leasing provides an advantage in creating stability of housing for a longer period of time. In the event that you, being the tenant, need to move out before the end of the lease, you remain liable for meeting rental payments for the remainder of the lease term unless another tenant can be found to take over that remaining period.
For example say unfortunately you and your partner who are living together break up and decide to go your separate ways, both moving out with two months still remaining on your current lease. Under the terms of the lease agreement you are required to continue to make rental payments for the remaining two months until a new tenant can be found to call your property home.
The disadvantage of a lease is that it doesn't provide as much flexibility as a rental agreement. You cannot simply ask your tenant to vacate the premises mid-lease, without ramifications, nor can landlords raise the rent until the lease has been terminated.
Renting
A rental agreement provides more flexibility than a lease agreement. With sufficient notice, you can change the terms of the rental agreement or dissolve it entirely if you want to move into the property.
For landlords, this flexibility comes uncertainty as there is no guarantee to have a tenant stay long term, which can lead to higher turnover and vacancy rates.
Savings.com.au's two cents
Deciding whether to lease or rent a property will ultimately come down to your individual circumstances. Leasing might provide a greater sense of stability as you don't have to entertain the thought of packing boxes at a relative moment's notice. Rental agreements on the other hand could be better for short-term arrangements, providing greater flexibility for both tenant and landlord. No matter which you choose, it's important to understand both come with obligations on behalf of both parties - with tenants responsible for meeting scheduled payments and landlords providing safe and effective housing.
Image by Robert Linder via Unsplash
---
---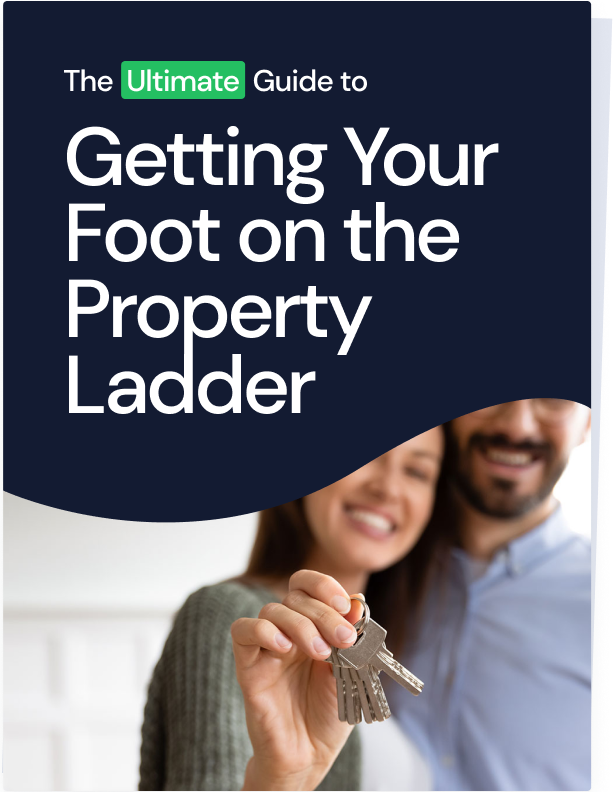 Ready, Set, Buy!

Learn everything you need to know about buying property – from choosing the right property and home loan, to the purchasing process, tips to save money and more!

With bonus Q&A sheet and Crossword!