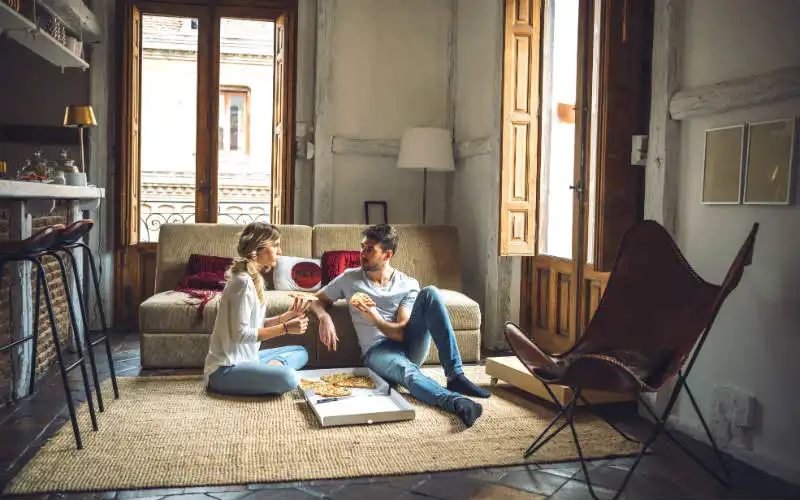 Image by klublu via Adobe Stock
For most of us, renting is a rite of passage when you move out of home. On one hand, you're stoked to be a fully-fledged adult with your own place. On the other hand, you feel like crying when you see the amount of money being drained from your bank account every week.
This feeling has a name. It's called 'rental stress' and the Australian Bureau of Statistics (ABS) defines rental stress when you're spending more than 30% (one third) of your income on rent.
Sound familiar? Yep.
A high interest savings account could boost your income to help you afford your rental costs. Check out some of the highest introductory interest rates currently available on savings accounts in Australia:
Rental stress
Before my housemate moved out and left me in the lurch, I was only spending $200 a week on rent. While I look for a new housemate, I'm now spending more than double that amount a week in rent. That's not to mention how money I've had to spend replacing stuff in the apartment from the furniture down to the utensils and the tea towels because pretty much everything belonged to her. But I'm definitely not bitter about it…
ME Bank's most recent Household Financial Comfort Report found the proportion of households contributing over 30% of their disposable income towards rent rose from 47% to 52% during the six months to June 2019. The graph below shows that for renters, those contributing more than 30% of their income towards rent has risen.
A recent rental affordability survey by Rent.com.au of more than 2,000 renters in Australia found 53% are spending one-third to a half of their weekly income on rent – putting them under what's known as 'rental stress'. Even more concerning is that 30% of renters are spending more than half of their weekly income on rent, putting them under extreme rental stress.
We all know rent can be expensive, but for most of us, housing costs are just a necessary evil of life – unless you plan on living at home with your parents rent-free forever.
But that doesn't mean you have to throw away exorbitant amounts of money on rent every week. So how much should you be spending and how can you save money on rent?
How much should I spend on rent?
The first step in deciding how much you should spend on rent is deciding how much rent you can actually afford. You can do this by finding a fixed income-to-rent ratio. In other words, the percentage of your income that's budgeted towards your rent.
While there's no hard and fast rule on how much you should spend on rent (the less the better – without sacrificing your health and safety), the sweet spot is generally 25% of your income, and ideally no more than 30%. Spending any more than 30% of your gross income (before tax) on rent is widely considered an indication of housing stress.
No matter which way you cut it, rent is going to be one of your biggest expenses – particularly if you live in Sydney and Melbourne.
The average weekly income in Sydney is $1,622 (or $84,344 a year) while the average dwelling rental is $582, according to property research firm CoreLogic. That means rent consumes 35% of the average Sydney renter's gross income. In Melbourne, with average weekly incomes of $1,568 according to ABS data ($82,536 a year) and average rental of $454 a week, rent takes up 28% of the average renter's gross income.
Savings.com.au calculated the percentage of income spent on rent for each state in Australia using data from the Australian Bureau of Statistics (ABS) and CoreLogic:
| State | Average weekly earnings | Weekly rent | Percentage of income spent on rent |
| --- | --- | --- | --- |
| NSW | $1,622 | $582 | 35% |
| VIC | $1,568 | $454 | 28% |
| QLD | $1,574 | $436 | 27% |
| SA | $1,462 | $386 | 26% |
| WA | $1,757 | $385 | 21% |
| TAS | $1,399 | $453 | 32% |
| ACT | $1,813 | $550 | 30% |
| NT | $1,605 | $458 | 28% |
| Average Australian | $1604 | $436 | 27% |
Of course, averages don't really tell us anything about the types of properties people choose to rent, or anything about their rental arrangements. How much money to spend on rent depends on whether you're sharing a rental property with flatmates, the type of property and its location. Renting a one-bedroom apartment in an exclusive inner-city suburb is obviously going to cost a lot more than renting somewhere a bit further out.
Renting with a partner
If you're renting with your partner, use the two joint incomes as your guide to finding an appropriate rent range. If you're renting with flatmates in a sharehouse, you would only apply the 25% rule to your portion of the rent. That way, you'll always be able to get to the target amount of 20% to 25% much easier than you would if you were renting by yourself.
Renting when you're a student
The 25% to 30% rule won't always work for everyone. If you're on a low income, it may not be possible to find rental accommodation that is below 30% of your income.
For example, say you're a university student with a weekly income of $358 ($18,634 a year) which is actually the mean income for undergraduate students, according to a Universities Australia survey. If you aimed to spend 25% of your income on rent, that's $89.50 weekly rent.
Finding a rental that cheap is extremely unlikely, near impossible in most capital cities. Even if you upped it to 30% of your income, you'd still be looking at rentals going for $107.40 a week.
According to accommodation website Student.com.au, the average rental price for student accommodation in Australia is $147 – there was nothing below $110. In this case, it would be extremely difficult to spend below 30% of your income on rent.
How to calculate your rent
This is very simple. Just get the amount that goes into your bank account each pay and plug those numbers into a calculator as follows:
Weekly pay x 0.25 = target weekly rent
or
$1000 x 0.25 = $250 per week
So someone earning $1000 a week might aim to spend around $250 a week on rent because this amount is 25% of their income.
You can also do this in reverse if you want. If you're earning $1000 per week and paying $450 per week in rent, you would do it this way:
$450 / $1000 = 0.45
So someone earning $1000 a week and paying $450 a week in rent would be spending 45% of their income on rent. Ouch.
The 50/20/30 guideline
There are a few other considerations you need to factor into your rental budget other than the rent itself. The cost of utilities, including gas, water, electricity, and internet all need to be factored in as well. If utilities are included in your rent, you may be able to justify a slightly higher rent.
The 50/20/30 budgeting model can be helpful if you're trying to work out how much to spend on rent while factoring in all the other costs of living. Under this budget, 50% of your income goes towards needs and necessities (rent, bills, transportation, groceries, insurance, etc), 20% goes towards savings or debt payments, and 30% goes towards wants like entertainment, eating out, travel and shopping.
No more than 50% of your income should go towards essential expenses, which are the expenses you need to maintain the fundamentals of your life (your Netflix subscription doesn't count). How much of the 50% is divided up between the essentials will depend on your lifestyle – you might pay a higher rent but save money on electricity, transport, groceries and vice versa.
Case Study: Alexa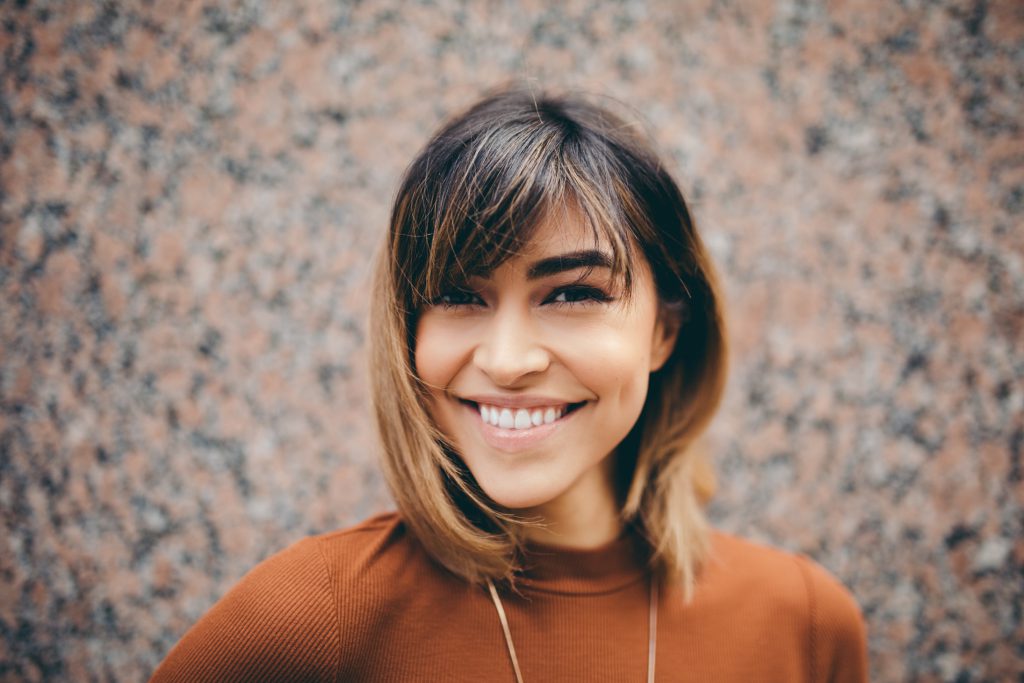 Alexa is 24 and working full time in her first job since graduating uni. Her pay per week (before tax) is $1000.
Fixed costs (50%) $500
Rent: $300 a week (Alexa shares an apartment with a flatmate in the inner city)
Transport: $50 a week (Alexa catches the bus to and from work every day and gets the occasional Uber)
Bills: $20 a week
Groceries: $130 a week
Total: $500 or 50% of her take-home pay
Financial goals (20%)
Alexa puts $200 aside every week into her savings account as she's saving up for a trip to Japan next year.
Wants (30%)
This leaves Alexa with $300 to spend on whatever she likes (usually plants for her apartment and wine and cheese).
How to save money on rent
If you're spending too much of your income on rent (ahem, guilty) there are ways you can save money on rent, short of moving back in with your parents.
1. Get flatmates
Living alone definitely has its perks but it ain't cheap. Whether you like living in a sharehouse or not, doing so can save you a lot of money. According to data from realestate.com.au and flatmates.com.au renters can save up to $16,000 a year simply by getting a flatmate.
Renting in an established share house can save you as much as $500 a week in some suburbs, and between $100 to $200 in most cases. Those savings can get even higher when you factor in things like bills, which are often equally split in share houses. Lower rent and living expenses can also mean you're able to live in an area you wouldn't have otherwise been able to afford.
Just make sure you thoroughly vet potential housemates so you don't wind up living with an axe-wielding murderer.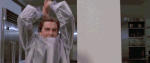 2. Downgrade
You can always live in a swish place once you can afford to but if you're saving for a home to buy and live in, you may need to suck it up and compromise for the short term. A house a little older, a daggy bathroom straight from the '70s or a home further away from where you would rather live – it's only temporary.
3. Negotiate for lower rent
If you find somewhere you really like and can see yourself living there for a while, it may be worth negotiating a longer lease with the landlord in return for a reduction in rent. Finding good tenants can be a painful process for landlords – it takes time and costs money as vacancies mean they're losing rent. Committing to a longer lease may encourage them to knock a few dollars off the weekly rent.
4. Rent out your car spot
If you've got a car spot going unused, consider renting it out. If you live in an apartment, it's wise to check with the body corporate first, as there may be restrictions. For example, the car spot that comes with my apartment isn't being used at the moment as I don't have a car, but because it's a secure underground car park that requires a swipe pass, only residents are allowed access.
5. Take advantage of any extras
If you're comparing apartments, make sure to factor in any building amenities as well. You could save money on your gym membership if your apartment complex has a gym for example, or on parking permits if your apartment comes with a car space.
Savings.com.au's two cents
With the cost of living rising and wages stagnating, it's becoming increasingly common for people to spend more of their incomes on rent. While spending between 25% to 30% of your income on rent is generally regarded as being the ideal amount, there's also no hard and fast rule. Figuring out how much to spend on rent really depends on your personal financial situation and budget.
Unlike a mortgage repayment, rent money is a pure cost without any 'forced savings' component. Spending any more than 30% of your income on rent can make it extremely hard to save for a house deposit. If you're struggling to pay your rent, it's time to review your budget and work out areas where you can save.
If renting is only a temporary step before you buy your first home, keeping your rental cost as low as possible should be your key priority.
---
Latest Articles