Bank Australia was first established in 1957 as CSIRO Co-operative Credit Society, and became Australia's first ever customer-owned bank in 2011 when it joined 71 other credit unions and co-operatives.
Bank Australia now claims to be the bank for the people who want to live in a 'fair' and 'just' society. Heavily involved in social environmental issues, Bank Australia has invested more than $1 billion into projects and organisations aligning with its values.
The bank has a 'clean money promise' to not use its customers' money for harm. This includes not granting loans to the following industries:
Fossil Fuels

Live exports

Gambling

Intensive animal farming

Weapons

Tobacco
The lender has more than 350 staff employed across Australia and has more than 125,000 customers. As well as home loans, Bank Australia offers personal loans, car loans, savings accounts, term deposits, credit cards, insurance and more.
Bank Australia home loans
Bank Australia offers three home loan products: Basic Home Loan, Premium Home Loan Package, and Clean Energy Home Loan.
Lender

---

Variable

More details

Bank Australia – Basic Investment Loan (Principal and Interest) (LVR 70%-80%)

Variable

More details

Bank Australia – Basic Investment Loan (Interest Only) (LVR 60%-70%)

Fixed

More details

Bank Australia – Basic Home Loan Fixed 2 Year (LVR 80%-90%)

Fixed

More details

Bank Australia – Basic Home Loan Fixed 1 Year (LVR ≥ 90%)

Fixed

More details

Bank Australia – Basic Investment Loan Fixed (Interest Only) 1 Year (LVR 70%-80%)
Immediate cashback upon settlement
$2000 for loans up to $700,000
$4000 for loans over $700,000
Important Information and Comparison Rate Warning
Basic Home Loan
"Our Basic Home Loan offers customers a straightforward option with competitive rates and low fees," Bank Australia's Deputy CEO John Yardly told Savings.com.au.
The product attracts an establishment fee, but comes with no annual or monthly fees. Notable features include flexible repayments, redraw facility, 'parental pause' and more.
Parental pause is effectively a mortgage holiday that allows new parents to take a break on their home loan repayments for three months, or halve them for six.
Premium Home Loan Package
The fully featured, 100% offset Premium Home Loan Package bundles in a variety of features for a set annual fee.
"Our Premium Home Loan Package gives customers access to a range of features like options to pause repayments when becoming a parent or making sustainable upgrades to their home," Mr Yardly said.
Its notable features include but are not limited to:
100% offset account

Flexible repayments

Parental pause

Redraw facility
Clean Energy Home Loan
You can also get discounts for going green with the Clean Energy Home Loan. For an annual fee, the features are similar to the packaged home loans.
"Our Clean Energy Home Loan is a discounted home loan for customers who are buying or building 7+ star rated home," Mr Yardly said.
If you're adding green features to your home like solar panels, window glazing and more, you could qualify for a five-year variable rate discount. This is the same if you are building a 7+ energy star rated home.
See more information on Bank Australia's home loan products for owner occupiers in the table below.
Banking aligned with your values
Bank Australia believes that your choice of bank could help change the world, and that together with its customers, it's creating world where "people and the planet thrive".
"Bank Australia is the bank for people who care about people and the planet. Our customers want to align their banking with their values, but also don't want to compromise on products and services." Mr Yardly said.
"As a customer owned bank, we put our customers at the centre of everything we do.
"We listen to the issues that are most important to them, like climate change and conservation, and use their money to have a positive impact."
The bank claims that, as a customer-owned bank with 'B Corporation' credentials, it can "do things differently to your typical bank".
B Corp certification essentially means a business meets high standards of accountability and transparency, offering notable employee benefits and charitable giving. As part of its B Corp credentials, Bank Australia grants no executive bonuses.
"Our responsible banking policy means we will never invest in harmful industries like fossil fuels and live animal export," Mr Yardly said.
"Instead, we invest in affordable and sustainable housing and community renewable energy."
Using money as a force for good
The customer-owned bank has invested $1.08 in impact finance assets, including loans to businesses and organisations that "benefit people and the planet".
Bank Australia was the first Australian bank to join the Global Alliance for Banking on Values (GABV).
"We believe that a truly responsible bank can make society better by empowering people and organisations to use their money as a force for good," Mr Yardly said.
"We also don't give our executives bonuses, are carbon neutral and own a conservation reserve with our customers."
How to apply for a Bank Australia home loan
Eligibility criteria
Bank Australia has eligibility criteria for its home loans. Generally, you need to:
Be over 18 years old

Be an Australian citizen or a permanent Australian resident

Be employed or earning a regular income

Have a good credit history
If you're eligible for a Bank Australia mortgage, you can start your home loan application online by visiting their website.
Documents needed
Bank Australia will require documentation to provide proof of identity, finances and income. You may need to submit the following documents:
Asset and liabilities documents such as your savings, superannuation, loan balances, credit card debts, etc

Gross income and net salary after tax

Details of your employment and other income sources

Proof of identification like your driver's license, Medicare Card, or passport
Image by Dieter Pelz on Unsplash
---
---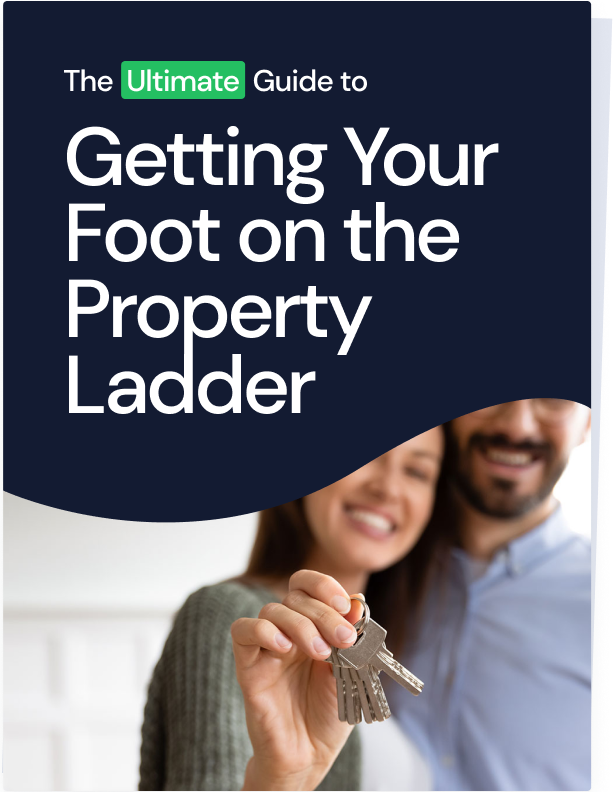 Ready, Set, Buy!

Learn everything you need to know about buying property – from choosing the right property and home loan, to the purchasing process, tips to save money and more!

With bonus Q&A sheet and Crossword!