Formerly known as CUA, Great Southern Bank says it knows how important achieving home ownership is to Australians.
"Great Southern Bank is owned by customers for customers, with a clear purpose to help all Australians own their own home. We offer a range of tools, features, and products to help our customers get their home and get there sooner," Great Southern Bank's Chief Customer Officer Megan Keleher told Savings.com.au.
"As well as award-winning everyday banking and savings accounts, we also offer credit cards, home and personal loans, general and health insurance, as well as great online and mobile banking services, and support for our customers through an Australian-based call centre."
The bank launched in 1946 when it saw an opportunity to offer Australians a 'fairer' deal.
"We challenged the banking status quo at the time by providing responsible and affordable lending," a Great Southern Bank spokesperson told Savings.com.au.
"Through a series of mergers with like-minded credit unions and community groups, we created the powerful force that is Great Southern Bank."
The customer-owned bank offers a range of financial products including home loans, personal loans, insurance products, savings accounts and more.
"We've changed a lot over the years - and today we offer much more than just lending - but we're still driven by a passionate and genuine desire to enrich our customers' lives, and to achieve our purpose of helping all Australians own their own home," a Great Southern Bank spokesperson said.
'Flexible' home loan options
Great Southern Bank offers a range of home loan products for owner occupiers, first home buyers and investors with both fixed and variable rates.
"[This includes] our Basic and Offset Loans, as well as one, two, three and five-year Fixed Rate options, which you can easily apply for online," a Great Southern Bank spokesperson said.
"We're also strong supporters of Government backed schemes to help people buy their home, helping thousands of Australians to realise their home ownership dream."
Its basic variable home loan has no monthly fees and offers unlimited extra repayments and a free redraw facility when withdrawing at least $200. The bank also offers a variable offset home loan with a 100% multi-account offset, unlimited extra repayments, split loan options and the aforementioned free redraw facility.
On a fixed rate loan, it offers the option to make extra repayments up to $30,000 during the fixed term and the same redraw facility. There are also interest-only options available.
Check out some of Great Southern Bank's home loans for owner occupiers in the table below:
Lender

---

Variable

More details

Great Southern Bank – Basic Variable Owner Occupier Principal & Interest (LVR 70%-80%)

Variable

More details

Great Southern Bank – Offset Variable Owner Occupier Principal & Interest (LVR 70%-80%)

Variable

More details

Great Southern Bank – Basic Variable Owner Occupier Principal & Interest (LVR 80%-90%)

Variable

More details

Great Southern Bank – Basic Variable Owner Occupier Construction (LVR 70%-80%)
Immediate cashback upon settlement
$2000 for loans up to $700,000
$4000 for loans over $700,000
Important Information and Comparison Rate Warning
Home loans designed to help you
With helpful features like 100% offset accounts and free redraw facilities available, Great Southern Bank said its home loans are designed to help its customers "pay off their loans much sooner".
"[Our home loans] are backed by a range of intuitive tools to help them save smarter, not harder," a Great Southern Bank spokesperson said.
"For example, our new Boost option enables customers to pay down their home loan every time you spend. Customers can simply set an amount between $0.01 and $5 to automatically transfer to their home loan account every time they use their Great Southern Bank Visa Debit card."
Being a customer-owned bank, Great Southern Bank claims it is "entirely focused on the needs of our customers".
"Any profits we make are returned to customers through our products and services, and help to ensure our sustainability so that we can continue to introduce new generations to customer owned banking," a Great Southern Bank spokesperson said.
"Our customers are also our shareholders, which gives them a key voice in shaping our future. As a result, we offer a range of loans, current and savings accounts that are shaped by our customers."
Here are a few features Great Southern Bank offers to help customers save money.
The Boost helps you to save every time you spend money. You set an amount between 1c and $5 to get transferred from your Everyday Snap Account to your Home Saver Account every time you spend. For example, if you set The Boost to $2 and make three transactions a day, you could force yourself to save over $2,000 a year.

The Vault hides your Home Saver Account from sight, reducing temptation to dip into your savings, but still allows you to access your money in case of emergency.

The Home Saver account rewards you with bonus interest when you deposit $2,000 into your Everyday Snap Account and make five card transactions a month.
Likelihood of recommendation 'far higher' than the big four
When asked why someone should pick Great Southern Bank over one of the big four, a Great Southern Bank spokesperson said its competitive products and services, such as its home loans and savings products, are commonly found in the top five market reviews.
"At the same time, our Net Promoter Scores – a key indication of how likely our customers are to recommend us – are consistently far higher than any of the big four banks, thanks in part to our products, our great customer service and our onshore call centres," a Great Southern Bank Australia spokesperson said.
"But don't just believe us: our home loans and savings products consistently win major industry awards."
A Great Southern Bank spokesperson said that for 75 years, the customer-owned bank has offered Australians a 'vibrant, viable' alternative to the big banks.
"Our purpose is clear – we're here to help all Australians to own their own home – and we support that purpose with a range of award-winning products and services," a Great Southern Bank spokesperson said.
The bank has also been recognised for numerous awards, such as the "Most Innovative Mutual" at the Australian Banking Innovation Awards in 2019.
How to apply with Great Southern Bank
To apply for full or pre-approval, Great Southern Bank has a three step process.
Having the documents listed below, you can talk online or over the phone to a lending specialist to begin your application, which will then be assessed for approval by Great Southern Bank.
Documents needed
Make sure to have the following documents handy before proceeding with your application:
100 points of ID (e.g. drivers licence, passport, Medicare card)

Proof of income (e.g. payslips, most recent payment summary, shareholding statements)

Details of savings and assets (e.g. savings account or term deposit account details, share investment statements)

Details of other loans and expenses (e.g. loan statements, utility bills, credit cards)

Loan purpose (e.g. contract of sale, copy of transfer of land, builder's quote or tender)

Loan statements (if you're refinancing)

Insurance documents (e.g. home and contents, life insurance)
Please note: this is only intended as a general guide. It is not intended to be an exhaustive list of all relevant documents you need to supply. Please obtain advice from Great Southern Bank home loan specialist where needed before proceeding.
Co-authored with Aaron Bell
Image by Fidel Fernando on Unsplash
---
---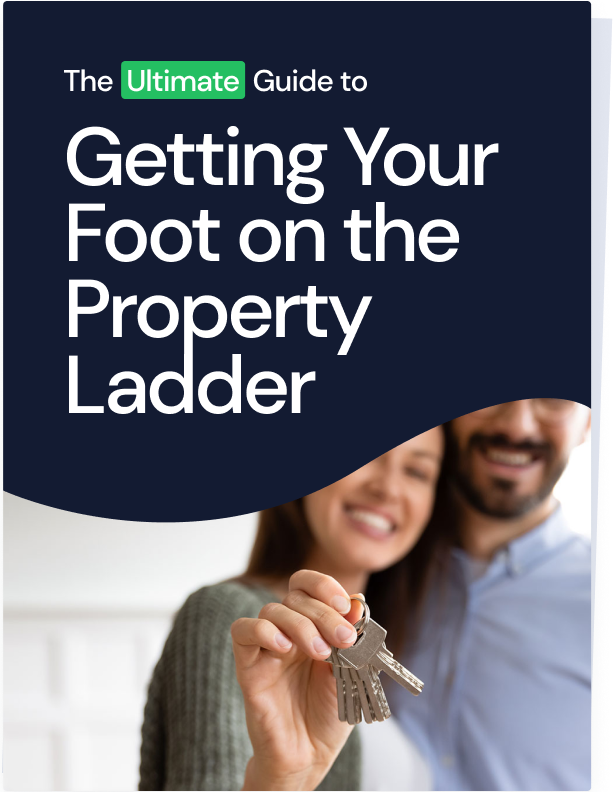 Ready, Set, Buy!

Learn everything you need to know about buying property – from choosing the right property and home loan, to the purchasing process, tips to save money and more!

With bonus Q&A sheet and Crossword!