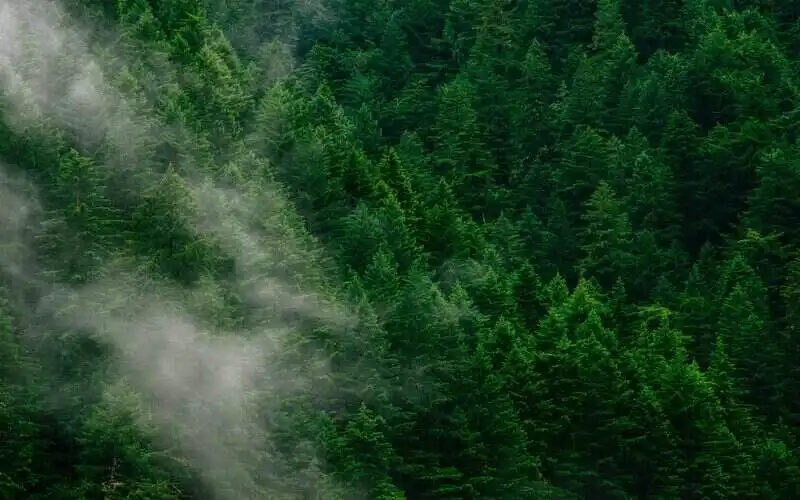 Australians are investing their money into ethical investments, forcing lenders to incentivise and reward the trend.
Renewable energy
The 2021 Australian Energy Statistics for electricity generation shows that 24% of Australia's electricity came from renewable energy last year, up from 21% the year prior.
This was driven by an increase in solar installation. Solar is now the largest source of renewable energy at 9% of total generation, up from 7% the year prior.
According to the report, one in four Australian homes now have solar – the highest uptake in the world.
Chief executive of the Clean Energy Council, Kane Thorton, said in the 2021 Clean Energy Australia Report that clean energy transition accelerated again in 2020 as wind and rooftop solar set new records, battery storage came of age, and the hydrogen sector continued its rapid development.
"An enormous amount of new clean energy capacity was added in 2020 as both the rooftop solar and wind sectors set new annual records," Mr Thornton said.
Electric vehicles
The latest report by the Electric Vehicle Council (EVC), shows 56% of Australians are now considering purchasing an electric car as their next vehicle.
The EVC attributes this increase largely to the growing awareness of the economic and environmental benefits of EVs, which is changing the way people think about their transport options.
Manufacturers are bringing more EVs to Australia as they wind down production of petrol and diesel vehicles. The price of EVs is expected to drop as innovation continues.
It's expected that Battery Electric Vehicles (BEVs) and Plug-in Hybrid Electric Vehicles (PHEVs) will reach cost parity with Internal Combustion Engine (ICE) Vehicles by 2025.
According to a poll by the Australia Institute, the majority of Australians support for governments to procure electric vehicle fleets (76%) and providing loans for electric vehicle uptake (55%).
The latest car sales data also shows a significant jump in demand for 'green vehicles' compared to a year ago.
Investing in ethical shares
Digital brokerage platform 'Stake' independently surveyed more than 1,000 young investors aged 18 to 40, finding 80% of young investors say they want to invest in green and sustainable technology.
More than 80% (18-20, 84% and 30-40, 80% respectively) are worried about the future of the planet when it comes to their investments.
Additionally, 31% predict that renewable energy will experience the most growth in the next 10 years.
Further, the establishment of ethically focussed investment companies such as Pengana International Equities Limited, use a 'negative screening' process to focus on ethical ASX listed companies.
Executive Director of Pengana Adam Myers told Savings.com.au that investors are increasingly interested in investing ethically.
"We are confronted everywhere with the reality of climate change. The overwhelming majority of investors when surveyed, said that they stick to their savings to be managed ethically and responsibly. So we know that the weight of money is moving in this direction," Mr Myers said.
Mr Myers said that Pengana Capital uses negative screening to exclude companies based on what they do, and use positive screening to include companies that are engaged in ethical practices.
"Our International ethical fund excludes all exposure to companies that do damage to people, animals, or the planet, basically," he said.
"We positively screen sustainable impact where we say we want to invest in companies which produce goods and services to address sustainability challenges."
'Negative screening' refers to the concept of avoiding investment in companies that derive operating revenues from direct and material business involvement in non-sustainable endeavors such as:
Fossil Fuels

Mining

Nuclear

Tobacco

Forest Logging

Human Rights
Mr Myers emphasised that ethical investing is the way of the future.
"The global warming though awareness, I think that it's just going to be the way that we all invest. Ultimately, I think we'll all eventually get there. It just depends on on how long and what the process looks like along the way," he said.
Research from Morningstar also found portfolios 'overweight' with ethical investments tended to outperform the global benchmark over the past eight years.
How are lenders responding to this growing trend?
According to Firstmac, one of Australia's largest non bank lenders, there is increased customer demand for financial products that help them contribute to Australia's transition to a more sustainable future.
Firstmac's response to this challenge has been to discount the base interest rate for all construction loans and loans for homes less than one-year-old, where the home has a NatHERs energy rating of at least 7 stars.
"Firstmac has offered discounted green car finance to buyers who choose low emission vehicles. The success of this program has led Firstmac to now develop this innovative green home loan product," Firstmac managing director Kim Cannon said.
Similarly, CBA introduced its own 'Green Loan' for members with existing CBA home loans.
Customers with an eligible CommBank home loan or investment home loan can use the CommBank Green Loan to buy and install eligible clean energy products such as solar panels, battery packs and solar hot water systems at the property secured by their existing home loan.
Community First Credit Union also introduced a personal loan under 4% for the purchase of 'green' products such as solar panels and batteries.
Bank Australia has long made a green push, refusing to lend to industries involved in fossil fuels, live animal exports and more.
In late 2020 ANZ also pledged to stop funding thermal coal by 2030.
---
Image by Andrew Coelho via Unsplash