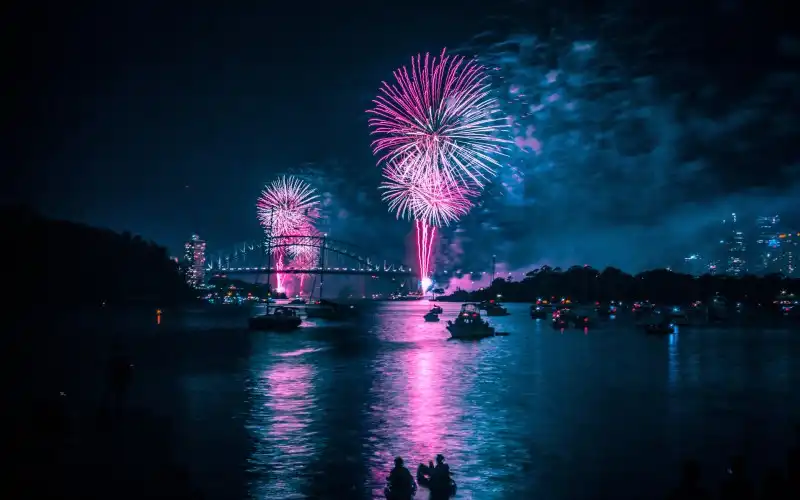 Rent prices across the country rose 0.6% in December, the biggest monthly increase in a decade.
CoreLogic's Rental Review for the December 2020 quarter shows Australia's rental market recorded the biggest monthly increase in prices since 2010, with rental rates rising 0.6% over the month nationally.
The 10 year record is mostly because rental prices for houses rose by 0.9% over the month, offsetting a -0.1% fall in apartment rents.
Rentals in regional markets outperformed those in capital cities, with both house and unit rents finishing 1.1% higher in December. House rents rose 2.9% in the December quarter while apartment rents rose 2.6%.
Buying a home or looking to refinance? The table below features home loans with some of the lowest variable interest rates on the market for owner occupiers.
CoreLogic's Head of Research, Tim Lawless said the COVID-19 pandemic has reshaped housing demand as people seek to move away from crowded inner city areas.
"Higher density housing markets have seen less demand during the pandemic; a trend that has been amplified by stalled overseas migration and remote working opportunities luring residents further afield," Mr Lawless said.
"Whether this trend has some longevity is yet to be seen, but international borders are likely to remain closed for some time yet, and for many, remote working conditions have proved to be productive."
See also: The rise of regional property in COVID-19

This was reflected in weak conditions in unit rents as inner city apartment markets bear the brunt of reduced demand as a result of the pandemic.
Capital city apartment rents fell by -0.3% over the month to be down by -1.6% over the December quarter. Meanwhile, house rents in capital cities rose by 0.7% in the month to be 0.8% higher overall in the December quarter.
Annually, apartment rents plummeted -4.6% in 2020 while house rents performed better, recording a 3.3% national rise.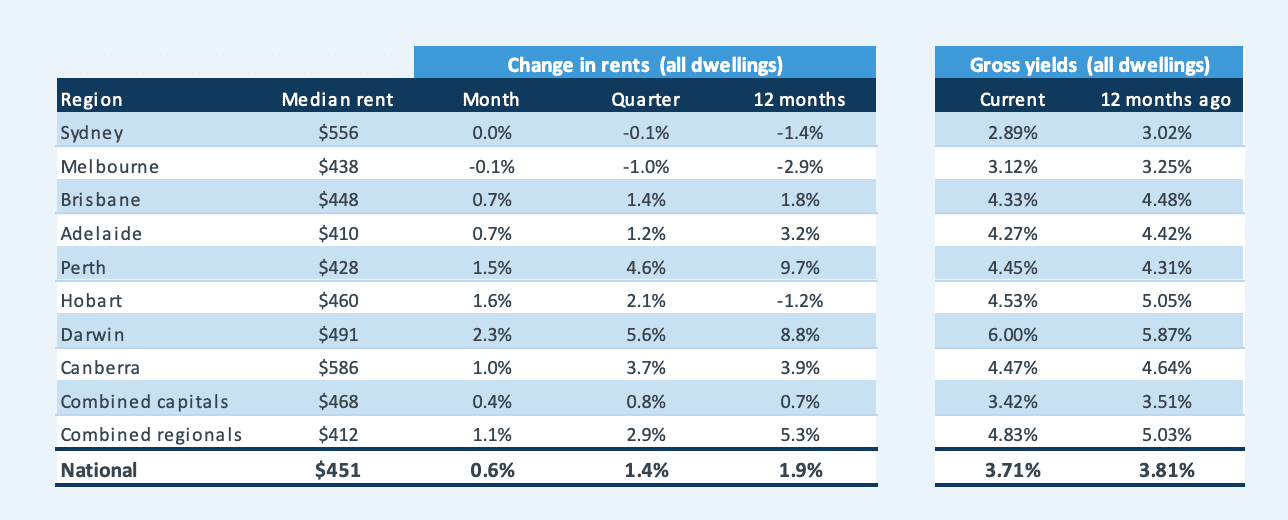 Sydney and Melbourne apartment rents plunge; regional markets soar
The inner city apartment markets in Sydney and Melbourne recorded the biggest falls, plummeting -5.7% and -7.6% over the 12 months to December 2020.
However, Sydney apartments maintained their position as the nation's most expensive capital city to rent a unit, despite a $36 reduction in rental prices recorded in the year to December 2020.
Similarly, Melbourne has held onto its position as the third most expensive apartment market of the capital cities, behind Sydney and Canberra.
Meanwhile, rental prices in regional markets are soaring as Australians making a sea or tree change compete for rental properties.
Perth and Darwin were among the best performing rental markets of 2020, with house rents in Perth recording double digit price growth over the year to December 2020 at 10.1%. Perth apartment rents also experienced strong growth, rising by 6.8%.
In Darwin, rental prices for houses rose by 9.6% and units by 7.6%.
The remaining capital cities also recorded consistent rental growth over the year but the trend of houses recording higher growth than apartments remained evident.
In Canberra, house rents rose 4.7% annually while unit rents rose by an incremental 1.5%.
This saw Canberra overtake Sydney as the most expensive capital city to rent a house in 2020, with a median rental value of $624 per week - $10 more expensive than the typical house in Sydney.
Adelaide experienced similar rent movements to Canberra: house rents were up by 3.6% compared with a 1.4% rise in the apartment market.
Brisbane house rents rose by a marginal 2.7% while apartment rents fell -1.1%.
---