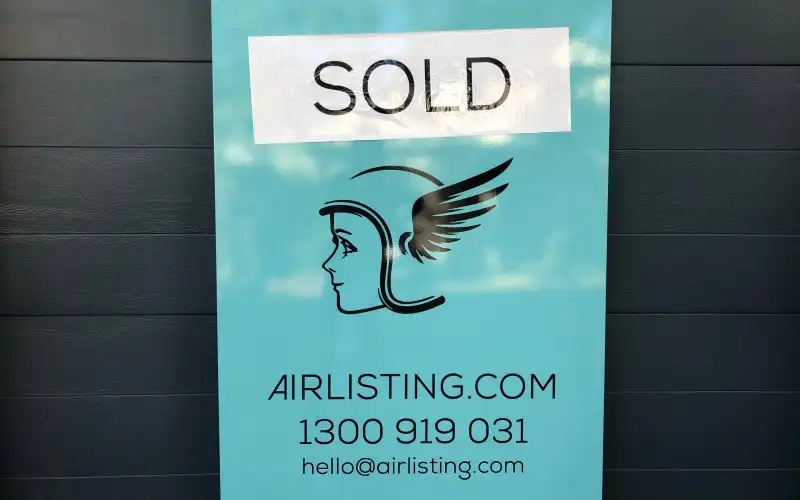 Selling your house without a real estate agent may sound terrifying, but many sellers are tempted to take on the challenge to save thousands in agency fees.
But are the potential savings worth all the hassle and risk that can come with going solo? And is it possible to achieve the same result as an experienced real estate agent?
What's in this guide:
---
Buying a home or looking to refinance? The table below features home loans with some of the lowest interest rates on the market for owner occupiers.
Lender

---

Variable

More details

FEATURED

UNLIMITED REDRAWS

SPECIAL OFFER

Smart Booster Home Loan Discounted Variable - 2yr (LVR < 80%)

Fast turnaround times, can meet 30-day settlement
For purchase and refinance, min 20% deposit
No ongoing or monthly fees, add offset for 0.10%

Variable

More details

FEATURED

AN EASY DIGITAL APPLICATION

Neat Variable Home Loan (Principal and Interest) (LVR < 60%)

No ongoing fees - None!
Unlimited additional repayments
Easy online application, find out if you're approved quick!
Redraw- Access your additional payments if you need them
Use the app to get loan insights to help you pay off your home loan faster

Neat Variable Home Loan (Principal and Interest) (LVR < 60%)

No ongoing fees - None!
Unlimited additional repayments
Easy online application, find out if you're approved quick!
Redraw- Access your additional payments if you need them
Use the app to get loan insights to help you pay off your home loan faster

Variable

More details

FEATURED

100% FULL OFFSET ACCOUNT

NO APPLICATION FEE OR ONGOING FEES

Low Rate Home Loan - Prime (Principal and Interest) (Owner Occupied) (LVR < 60%)

No upfront or ongoing fees
100% full offset account
Extra repayments + redraw services

Variable

More details

NSW/VIC/SA METRO & INNER REGIONAL AREAS

$5000 CASHBACK. T&Cs APPLY.

Variable Home Loan (Principal and Interest)

No upfront or ongoing fees
100% full offset account
Extra repayments + redraw services
Fast turnaround times, can meet 30-day settlement
For purchase and refinance, min 20% deposit
No ongoing or monthly fees, add offset for 0.10%
Base criteria of: a $400,000 loan amount, variable, fixed, principal and interest (P&I) home loans with an LVR (loan-to-value) ratio of at least 80%. However, the 'Compare Home Loans' table allows for calculations to be made on variables as selected and input by the user. All products will list the LVR with the product and rate which are clearly published on the Product Provider's web site. Monthly repayments, once the base criteria are altered by the user, will be based on the selected products' advertised rates and determined by the loan amount, repayment type, loan term and LVR as input by the user/you. *The Comparison rate is based on a $150,000 loan over 25 years. Warning: this comparison rate is true only for this example and may not include all fees and charges. Different terms, fees or other loan amounts might result in a different comparison rate. Rates correct as of May 24, 2022. View disclaimer.
---
"Highly organised people with experience in marketing, sales and negotiating contracts may be able to achieve a good outcome for the sale of their home," Josh Callaghan, general manager at the Real Estate Institute of Queensland (REIQ) told Savings.com.au.
"In times when the property market is running really hot and the power is firmly in the seller's hands then a private seller may be able to get a similar outcome to some agents.
"However, a good agent will often be able to use their expertise to increase the sale price and manage the process through to settlement."
So why would you put yourself on the back foot by not harnessing the expertise (not to mention the database of potential buyers) of a real estate agent?
The answer lies in the 2 to 3% agent commission fee. Say you sell your house for $500,000 – you'll be forking out $10,000 to $25,000 to the agent handling the sale. There's also all the advertising costs, which can range from a few hundred to thousands of dollars, depending on rates and where the ads are placed.
It's easy to see why people would want to keep that money in their pocket – after all, you could buy a car or go on a nice overseas holiday with that much cash. But when it comes to selling your home, it isn't simply a matter of taking a couple of photos and uploading them online.
"There's the administration of advertising, organising, hosting and facilitating open homes and everything that comes with having a house on the market," says Mr Callaghan.
"Sellers need to think about what tactics they will use to attract people to their open home and then on the day, how they will gather contact details for follow-up and what that contact strategy will look like to ensure when it comes to negotiation, you have more than one buyer in the process.
"Many people think that advertising is as easy as listing it on an online portal, but sellers may find themselves alone come open day if they haven't created a compelling description of the property or if they haven't targeted the property correctly."
Veronica Gravolin, director and co-founder of online real estate platform Airlisting, said there's a range of benefits that come with selling your own property.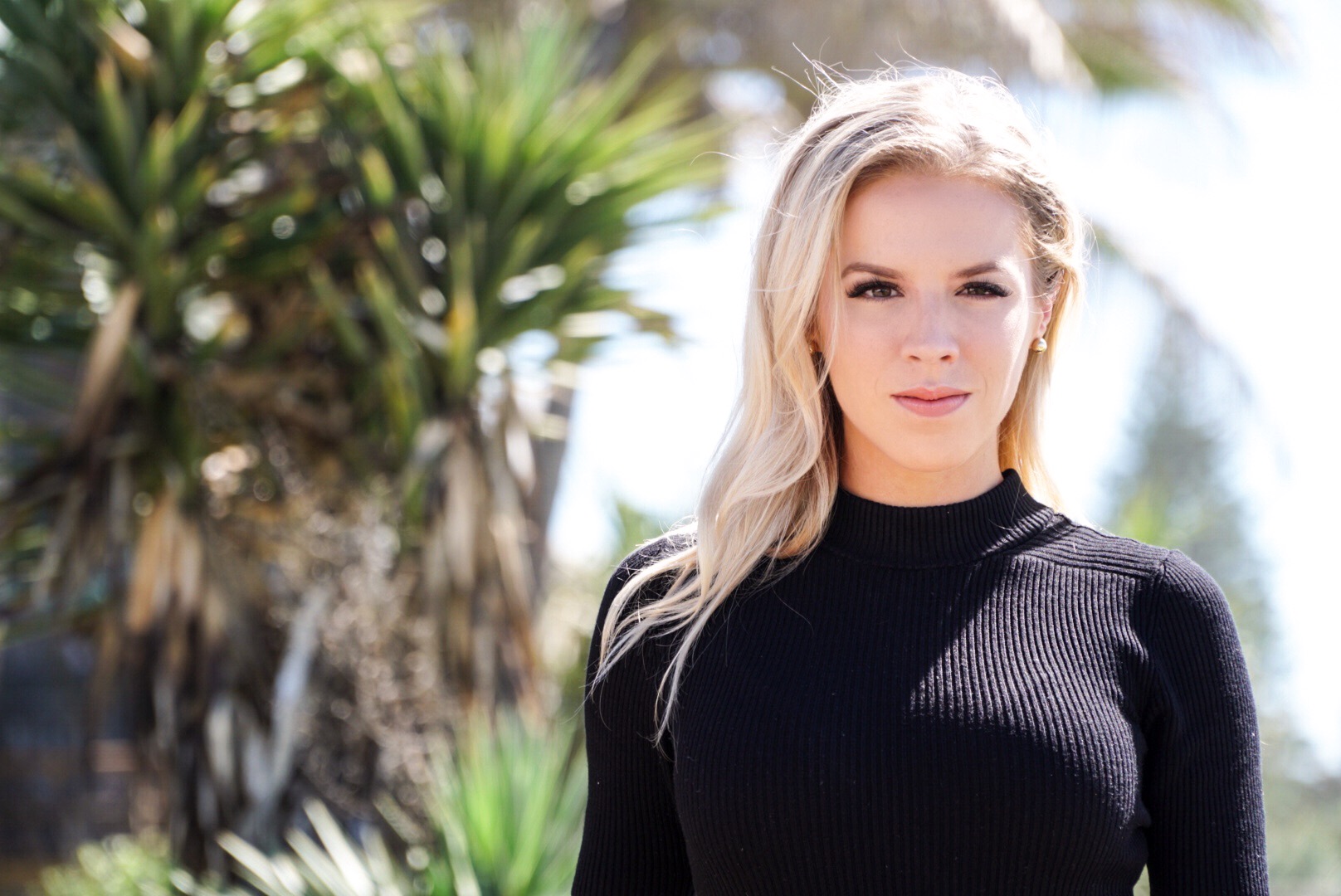 Pictured: Veronica Gravolin. Image supplied.
"The most obvious is cost-saving," Ms Gravolin told Savings.com.au.
You also know your property better than any agent will ever know it. So by utilising your knowledge of your own home and being able to relay this information to potential buyers in a comfortable way, you effectively become the best agent possible to sell your own home.
"When you sell yourself, you always know exactly what is going on with your sale. You are told how many enquiries are received, the true number of open home attendees, buyer feedback is delivered to you transparently and you know that the only goal of the person selling the house (you) is to sell YOUR house. Whereas agents are just as incentivised to sell any of their listings."
Ms Gravolin said listing your own home on a real estate platform, such as Airlisting, is simple.
"With the Airlisting way of selling your own house, you can have your house listed on the major listing sites in under 20 minutes, you do not have to meet potential buyers or speak with them directly, your properties' enquiries are managed 24/7 and there is no required upfront cost unless you successfully sell," she said.
"So we have removed all the risks associated with putting your home on the market."
There are many aspects to consider when you're preparing to sell your own home. Let's take a look at what's involved.
How to sell your home without a real estate agent
There's a lot more involved in selling your own home than sticking a 'for sale' sign in the ground and crossing your fingers that a buyer will show up to purchase it. Here are some of the steps involved in selling your own home.
1. Get the property ready for sale
This is something you should do, regardless of whether or not you have a real estate agent. If you want potential buyers to leave with the best impression of your home, you should do the following:
Repairs: You should fix anything that's broken, from cracks in the walls to broken appliances, etc.
Renovations: If you think a renovation will add value to your home (or is necessary) you should aim to have it done well before you put the house on the market. But you want to make sure it's a renovation that will actually boost the property's value, and that you're not over capitalising.
Cleaning: No one wants to buy a dilapidated, dirty house so clean the property from top to bottom.
Painting: If you have the time and the property needs it, consider giving the place a fresh lick of paint.
2. Decide on the property's value
You should research the property market thoroughly to get a realistic idea of your property's value. You can do this by looking at recent sales prices in your area, but make sure you compare similar properties to your own.
To do this, look at the:
Overall space
Number and size of bedrooms and living spaces
Street location and size of the land
Age and quality of the building
Quality of fixtures and fittings
It may be worthwhile to get a professional property valuation so you can be sure you're selling your property at the right price. Most home appraisals from local agents are free of charge; the only price is they may hassle you to try and secure the listing afterwards. However, you may find this slight annoyance worth their expertise. Generally, getting two to three appraisals can be helpful, as each agent may value your home slightly differently.
Having a good idea of the value of your home will help you advertise your property correctly, attract the right buyers, and puts you in a good position to negotiate when it's time to accept offers from buyers.
3. Prepare the listing
Now that you're ready to sell your home, you need a way for buyers to find your property. You could always just stick a handmade sign out the front, but it's probably more effective if you also get your property listed online. In Australia, there are plenty of websites and businesses that will list your property.
a. Airlisting
A real estate platform that allows buyers and sellers to engage directly but in a "managed and private way". All Airlisting properties have undergone an independent, formal pre-sale valuation. Director and Co-Founder Veronica Gravolin told Savings.com.au she initially designed the concept when she first started working in a real estate agency.
"Seeing that the information that was given to sellers came from a singular place, all enquiries came from either the two main websites or the For Sale Sign, it made no sense to me that a seller would pay so much money to the agent when the agent was not responsible for finding the buyer, knowing the property's actual value and also didn't even pay for the advertisements," she said.
"I wanted to create a better way for everyone to buy and sell more efficiently and with less risk. So that's what we did."
Ms Gravolin said Airlisting takes "all the aspects of a great real estate agent and digitises them".
"We give our sellers step by step options and access to every marketing tool and then support them through to a successful sale outcome.
"Every seller is given all the information and is free to take the action they choose to. We believe that no one knows the property as well as the seller, so as long as our platform links sellers with the very best suppliers for marketing and advice and we provide enquiry management, transparent reporting and a safe and easy negotiation platform, then our sellers have everything they need to themselves be Australia's best real estate agent."
b. For Sale By Owner
If you've got the gift of the gab and the right personality, For Sale By Owner lets you bypass a real estate agent altogether and sell your home yourself.
For Sale By Owner is one of the largest private sale businesses with around 2,000 listings at any given time. They offer two packages (Essentials $699* and Essentials Plus $969*) to help vendors sell their own home.
Both packages are listed until sold and include advertisements on the major property portals such as realestate.com.au and Domain, as well as 'for sale' boards, marketing collateral and extra support if needed.
c. buymyplace
If you want to sell your house yourself but want the option of having some help, buymyplace lets you do just that.
You simply select one of their packages, write your property description, upload the images and buymyplace puts your listing on their website as well as the big guns realestate.com.au and domain.com.au.
Their 'professional' package includes a for sale signboard and double sided professionally printed property brochures.
d. Sell My Property Now
You can list your property on several property listing websites including realestate.com.au for the sum of $398* until it's sold.
Included in the package is a for sale sign, property brochures, floor plans and videos, professional copywriting, automated 24/7 buyer enquiry phone service and more.
e. No Agent Property
Lists on all the major listing portals and offers professional services, like professional copywriting, photography and a video 'walk' through the property.
Packages for residential property start from $699*.
f. Real Estate Your Way
You only pay one listing fee and nothing more until the property is sold.
*All prices correct at the time of writing
Utilising these websites can be the only way to get your property added to the larger property sites like realestate.com.au and Domain, as they don't allow individual members of the public to upload properties on the site.
To make your listing stand out, you will need high-quality images of the property and a clear, detailed written description of the benefits and features of the property.
4. Organise inspections
If your property listing has attracted buyers, you will need to organise times for people to come and view your home. You may also want to arrange some general 'open for inspection' times.
Be prepared to have information about the property ready to answer any questions, and make sure the house is clean and tidy before every inspection.
5. Negotiate with a buyer
Once you've found a buyer, they will offer you a price.
Be prepared to negotiate on price with the buyer if you're not happy with it on the first go. This will be easier if you go in with a clear idea of your home's value and a firm minimum price in mind.
This is where an agent will usually come in handy. Obviously, you have a personal stake in the matter of the sale as it's your home. An agent can be impartial and level headed when negotiating, and may know how to get the offer and conditions where you want it.
It's important to do your best to not let emotions cloud your judgement. Maybe you want an offer of $1.1 million, but your home is realistically only worth $1 million from your research. Do your best to get the price over the line, but sometimes, understand that you may not get there. Either accept a lower offer, or know when to walk away from an offer.
It's also important to look at the conditions of the offer and understand what they mean. For example, is the offer subject to finance or subject to sale? Would you prefer a cash sale? Pay attention to these details when negotiating with your buyer.
6. Get a lawyer to finalise the contract
Once you've found a buyer and settled on a price, it's highly recommended that you enlist the help of a solicitor or conveyancer to organise the contract.
"Sellers need to be confident that they can handle the relevant negotiation of terms and de-risking the contract of sale should they sell the property," Mr Callaghan said.
"A saving in agency fees could easily be eroded by legal fees should the seller need to seek advice on accepting or inserting special terms to the contract.
"An agent is often well versed in the common contract variations and will have the means to either negotiate away from that term or have the right term available for them to insert."
The conveyancer or solicitor will draw up the contract and make sure everything is legal when settling the property and exchanging titles. Until the contract is signed, nothing is legally binding and can be negotiated. As the contract is the most crucial part of the process, it's important to leave it up to the professionals.
It's important to note that in Queensland and the ACT, you'll need to hire a solicitor when selling or buying a home. In all other states and territories, you can choose between a conveyancer and solicitor to finalise your sale.
How much money could you save by selling your house privately?
The most obvious attraction to selling your home without a real estate agent is saving on the agent's commission.
The commission rate is generally about 2.5% of the sale price in Australia. With the median capital city dwelling price sitting at around $1,066,133 according to Domain, that equates to a cost of approximately $26,653.
If you do manage to successfully sell your own home without an agent, that $26,653 could easily fund an overseas family holiday! However, Mr Callaghan warns sellers to be cautious.
"A saving in agency fees could easily be eroded by legal fees should the seller need to seek advice on accepting or inserting special terms to the contract," he said.
Pros and cons of selling your home privately
There are big advantages and disadvantages of selling your own home.
There's the potential savings on agent commission, the fact you know your own home better than anyone, and that offers can be made online.
"There is no time or location barrier to making an offer or negotiating an offer. This means that someone can make an offer from interstate, internationally or the comfort of their own home without having to wait to be face to face with an agent," Ms Gravolin said.
But Mr Callaghan says there are disadvantages to this method too.
"Over years of operating within a specific location, an agent has accumulated a strong base of interested potential buyers that they can contact to attract more potential buyers to the open home," he said.
"They also use tactics like previews and special open nights to build momentum on the negotiations to optimise the sale price."
| | |
| --- | --- |
| Pros | Cons |
| Saving tens of thousands of dollars in agent's commission | You open yourself up to risk if you don't understand the legal requirements |
| You know your home and the neighbourhood better than most, so you're well placed to point out the benefits | You may not have time to do the job properly |
| You can save money on the costs of marketing and advertising the property | You risk not selling your home for what it's worth |
| You are in control of one of the most important financial transactions you'll ever make | You're emotionally invested, and therefore may not be able to be objective when selling |
| | You don't have the database of potential buyers that a real estate agent has |
| | Buyers might try and negotiate you down because they know you're inexperienced |
With that in mind, what should sellers consider if they're thinking about selling their own home?
"The important thing to know about selling your home is that the first few weeks on the market really matter," Ms Gravolin said.
"Like with many things first impressions count. It's important to know what kind of price you're shooting for, have the home presented well, have exceptional photos, and get your property seen by as many people as possible.
"We also recommend having a draft contract and any disclosure documents needed created for you by your conveyancer before listing. This is a legal requirement in some states and not in others, however, it's a good idea even when it is not a legal requirement because it can speed up the time from receiving an offer and then being under contract.
"For older homes, it is also highly recommended for a seller to do a pre-sale building and pest inspection. This enables the seller to fix anything that is found and could potentially end their future sale contract and can also be used as a marketing tool to give a buyer more confidence if the house is in great condition."
Despite only launching Airlisting in April 2019, Ms Gravolin says they've already sold many properties.
"We have seen numerous successful settlements since then and have many sales under contract as well. We even have numerous examples of properties that were unable to secure a buyer whilst listed with a traditional real estate agent and have then gone on to secure their sale through Airlisting, saving an enormous amount compared to if they would have sold the traditional way."
One of those examples is Greg Crail, who sold his Upper Kedron home in Brisbane through Airlisting after having it on the market with an agent for four months. He sold the home in eight days at the price he wanted to achieve with the agent and saved about $16,000 in the process.
He says people considering selling their own home should do their research first.
"Research on pricing in the area and be realistic on price as some real estate agents will give you an inflated price to get your business," Mr Crail told Savings.com.au.
Another Airlisting success story is Abbey Cameron, who sold her South Brisbane home at list price, saving an estimated $17,000.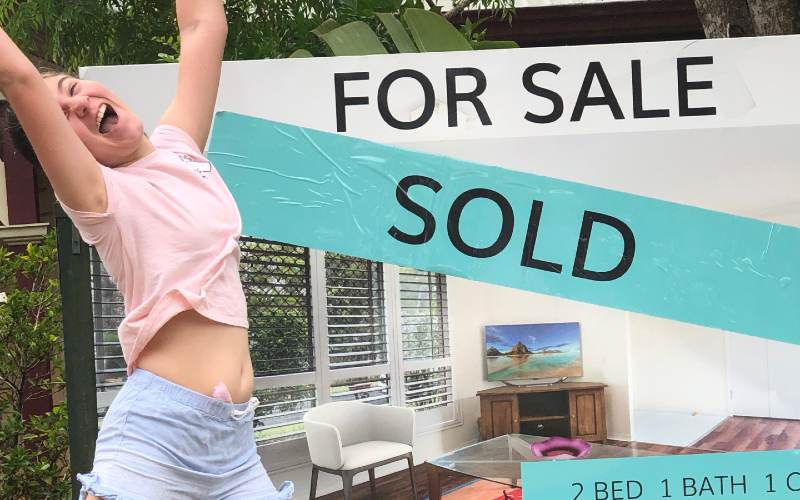 Pictured: Abbey Cameron. Image supplied.
"The whole concept appealed to us right from the beginning," Ms Cameron told Savings.com.au.
"I don't really believe the traditional real estate model sees agents really working hard enough for the percentage commission they receive (not all, but many) and because as a busy parent and business owner I honestly just didn't want the human interaction that comes with the traditional model.
"We really had no expectations going in, but the whole process was very simple and straightforward, and I loved that we could customise it to what we wanted (e.g. sometimes we wanted someone to host the open homes, and sometimes we wanted to do it ourselves).
"Honestly, our biggest challenge was just how much interest there was in the property – we had over 130 people through!"
She said being able to describe what the home and neighbourhood is really like appealed to buyers.
"We ran a lot of our own private inspections, initially people found it a bit awkward knowing I was the owner, but I found once they started opening up we could have a really great conversation about what it was actually like to live in the area – none of it was made up agent spin, it was just our real experience, which really resonated with buyers."
Savings.com.au's two cents
There are a lot of things to consider before taking the plunge and deciding to sell your own home.
Selling a home can cost you a lot of money, the biggest expense being the real estate agent's commission. With these typically around 2% to 2.5%, sometimes even as high as 5%, you can fork out up to $50,000 to the agent handling the sale.
Cutting out the middleman by selling your home yourself could save you thousands of dollars in agent fees. On the flip side, scrimping on using a real estate agent could cost you if you end up selling your house for less than what it's worth.
Selling your house on your own definitely isn't everyone's cup of tea. Perhaps you feel paying the commission is worth it if it saves you the hassle of selling your home yourself. Or you may decide the potential savings are worth the hassle and risk that can come with going solo. Either way, it's totally up to you.
Some people believe selling a home is easy and real estate agents don't do much. As someone who once worked in a real estate agency for over five years, I can tell you that this isn't true at all. Sometimes, a buyer will call at five o'clock in the morning like, "you up?" It's not all fun and games - it's usually pretty hard work.
Before making the decision to sell your own home, you should do your research and weigh up all your options first. The reality of selling a house yourself is often much more complex than most sellers realise, but it's definitely not an impossibility.
Article last updated by Emma Duffy on 21 June 2021, updated by Rachel Horan on 22 April 2022
---
Image Supplied by Airlisting