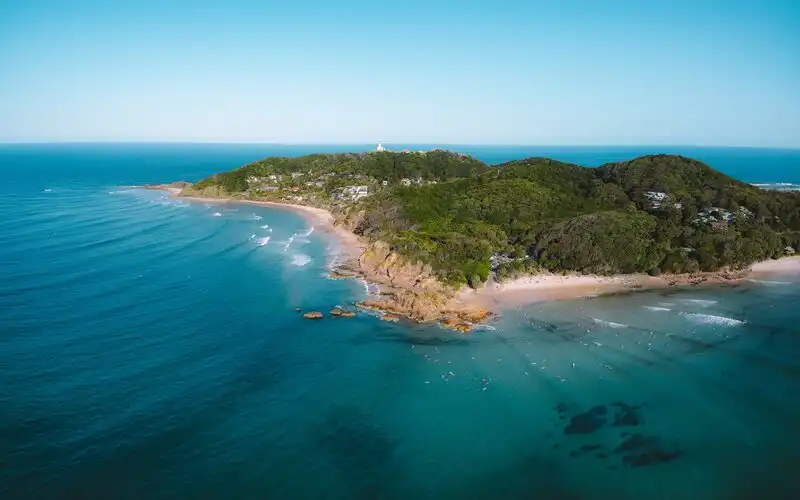 Many Aussies dream of owning a holiday home, perhaps a beach house, a place close to relatives or a cozy cabin in a regional setting.
In years gone by it would sit vacant most of the year until a family get together or a Christmas holiday. However the rise of short term accommodation platforms like Airbnb and Stayz mean it's now possible to generate cash flow from these holiday homes all year round, and with flexibility. But is it enough to make a holiday home a good investment property?
Before you consider buying a holiday home, here are some helpful guides to property investment:
Advertisement
Buying an investment property or looking to refinance? The table below features home loans with some of the lowest interest rates on the market for investors.
Option to add an offset for 0.10%
No monthly or ongoing fees
Unlimited redraws
Base criteria of: a $400,000 loan amount, variable, fixed, principal and interest (P&I) home loans with an LVR (loan-to-value) ratio of at least 80%. However, the 'Compare Home Loans' table allows for calculations to be made on variables as selected and input by the user. All products will list the LVR with the product and rate which are clearly published on the Product Provider's web site. Monthly repayments, once the base criteria are altered by the user, will be based on the selected products' advertised rates and determined by the loan amount, repayment type, loan term and LVR as input by the user/you. *The Comparison rate is based on a $150,000 loan over 25 years. Warning: this comparison rate is true only for this example and may not include all fees and charges. Different terms, fees or other loan amounts might result in a different comparison rate. Rates correct as of May 26, 2022. View disclaimer.
Is a holiday home a good investment?
Deciding on if a holiday home also works out to be a good investment is contingent on a few key factors, such as your goals, the property type, how much rent to charge when you're not using it, and so on.
Goal setting
With any big purchase in life, it's important to work backward from what your goals are. When buying a holiday home, you need to decide your main motivation.
A good way to break this down is by deciding what are your personal goals and financial goals.
Your personal goal might be to spend Christmas in your holiday home every year.

Your financial goal might be to break even year on year with your loan repayments and passive income from the house.
Having clear goals will help you decide where to purchase, and what sort of property you are looking for. However your personal goals and financial goals won't always align, and you might need to decide which one takes precedent over the other.
Where to buy and how much to spend
Your end goals also influence where you buy, what kind of property and how much you spend. For example, buying a holiday home purely for your own use means you can buy in the location most desirable for you. It may be a region with sentimental value, or close to relatives or friends.
However, just because you find that area attractive doesn't mean potential tenants might. That might mean you lose money on it throughout the year, in loan repayments and maintenance, which outweigh any rental income or capital gains.
It might sit empty for many months, and that's okay, but it's important to decide if that's something you can afford in the long run.
If it sits empty for months, you need to also consider insurance implications - many insurers won't insure vacant property for more than a few months.
For example, buying a beach house as an investment property might mean it's only able to generate income on a rental platform like Airbnb in the summer time. This might also coincide when you want to be able to use it.
You may be happy to accept that a holiday home won't generate income all year round, but you will be able to use it whenever you like. However, if you are looking for passive income, you may need to buy in a region that is attractive to holiday goers or more permanent tenants all year round.
If you want a more permanent tenant, it could be a good idea to lock off a spare or master bedroom for yourself for when you're there on holidays.
Another reason you might be buying a holiday home, is for capital gain. Usually, this means holding onto a property in a high-demand area, which will grow in value over time.
Property type
Once you have decided on your financial and personal goals, you can narrow down the property type. You may be looking for a low maintenance unit with a couple of bedrooms. Or you might need a big house with plenty of space to host family on holidays.
These decisions will impact both your earning potential as an investment and influence how much you can charge from guests throughout the year.
It's also important to factor in additional costs associated with different properties such as:
What to charge
If you are looking to turn a profit and rent out your holiday home during the year, you need to research other rentals in the area.
Go onto short term rental websites like Airbnb and Stayz, to see what similar homes are being rented for. Most online platforms will also have helpful tools to estimate what to charge.
Finding an affordable price setting is important as by making it too cheap, you may only break even after cleaning fees, and fees to use the platform. However overpricing your place might mean not getting much business.
If you are looking to run a short term accomodation rental, you need to calculate if you can afford the loan repayments without any guests as there is no guarantee you will be able to rent it out all year round. Your goal might be to use it as an Airbnb to cover your repayments, and use it yourself sporadically when it isn't booked out. If that's the case, you need to decide what property can realistically generate enough income to cover your repayments.
State by State Fees associated with short term rentals
Regulations and fees differ from state to state for short term rentals. They will also depend on which platform you list your property on.
Here are some general differences between each state in terms of rental accomodation. Be sure to check out each region's specific rental laws before you purchase, especially if you are investing in a holiday house interstate.
NSW
NSW recently updated its regulations for Airbnb and Stayz rentals, which now need to be registered as STRA properties.
Some regions in NSW now have limits on how long guests can stay depending of whether the host lives at the property or not.
These restrictions need to be factored in when buying your investment property, as you may not be able to rent it out all year round and when you are able to rent it out, may be the same time of year you were hoping to use it yourself.
Queensland
In Brisbane City, there are provisions for all types of short-term rentals and the assessment of a proposal considers the potential impacts on the immediate neighbourhood. Check out Queensland laws here.
Victoria
Changes to the Owners Corporations Act 2006 were introduced in February 2019 to help prevent short-term accommodation apartment buildings being used to host unruly parties. The reforms allows owners to take action against other owners and guests, who are now jointly and individually liable for any compensation, fines, and awards for damage to common property.
Northern Territory
The Northern Territory Government has not announced any reforms or legislation for the short-stay accommodation sector.
Tasmania
According to the Short Stay Accommodation Act 2019 , booking platform providers are required to collect and display certain information regarding short stay premises listed on their booking platforms, and must also report this information to the Director of Building Control on a quarterly basis, within 30 days of the end of the quarter. Read The Short Stay Accommodation Act 2019 for a full outline of Tasmanian laws.
Western Australia
A registration scheme for short-term accommodation providers is being considered and is subject to approval.
ACT
In 2018 the Territory Government said it had considered the regulatory settings that apply to short-term rental accommodation, such as Airbnb, and were not proposing any new regulatory framework.
Savings.com.au's two cents.
When considering your plan for buying a holiday house, you really need to decide if it's for you and your family, or if it's a way to make money. If it's just for you and your family, you need to consider if you can afford the loan repayments.
Managing a holiday rental is not easy, and requires more upkeep and organisation than you might think. If you are looking to turn a profit, make sure you do your research into the costs of running a short term rental accomodation.
If you are in a position to buy a holiday home, you need to decide the value you place on it, and if that value for you and your friends and family using it whenever you like outweighs the financial value of renting it out to strangers.
---
Image by Jake Charles via Unsplash