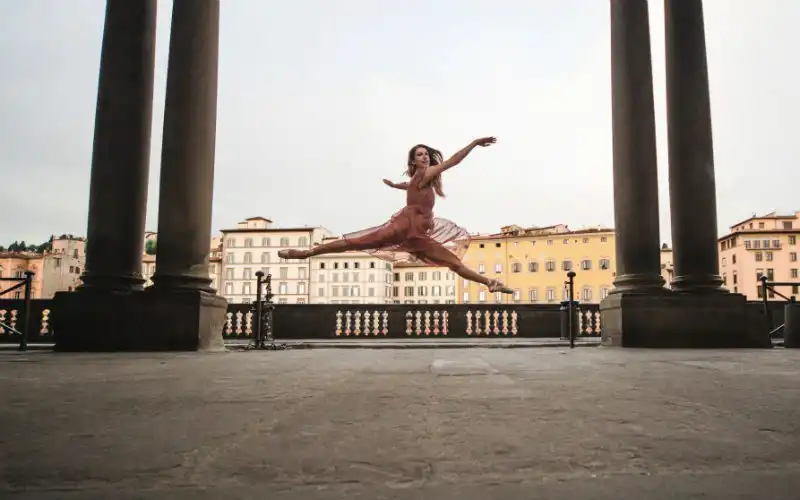 Photo by Enrico Carcasci on Unsplash
Fixed home loan? Variable home loan? Por que no los dos?
Instead of choosing between a fixed or variable rate home loan, you could take out a split home loan.
What is a split home loan?
A split rate home loan isn't actually a specific type of home loan, but rather a type of home loan interest rate. Where most home loans are either variable or fixed-rate, split home loans utilise both of these types of interest rates, effectively giving you the "best of both worlds".
With a split rate home loan, you essentially split your home loan balance into two different accounts – one being charged a fixed interest rate and one charged a variable rate – at different portions. For example, you might opt for a 60:40 split rate loan, where 60% of your loan is set to the loan's standard variable rate while the remainder is set to a lower fixed rate for the first five years or so.
If, in the above example, you took out a loan of $500,000, a 60:40 split loan would mean $300,000 would have a variable interest rate while the remaining $200,000 would attract the fixed rate. Capiche?
Using a split loan calculator, here's a look at how different split loan rations can affect your total monthly repayments. For this example, we've used a 30-year, principal and interest (P&I) loan for $500,000. The fixed interest rate here is a quite-low 3.00% for a period of five years, while the variable-rate will change so you can see the difference.
Variable rate
60:40 split
70:30 split
80:20 split
3.15% p.a.
Monthly repayments (over 5-year fixed period): $2,132
Total interest payable (over 30 years): $271,852
Monthly repayments (over 5-year fixed period): $2,136
Total interest payable (over 30 years): $272,271
Monthly repayments (over 5-year fixed period): $2,141
Total interest payable (over 30 years): $272,689
3.50% p.a.
Monthly repayments (over 5-year fixed period): $2,190
Total interest payable (over 30 years): $302,612
Monthly repayments (over 5-year fixed period): $2,204
Total interest payable (over 30 years): $304,029
Monthly repayments (over 5-year fixed period): $2,218
Total interest payable (over 30 years): $305,446
4.00%
Monthly repayments (over 5-year fixed period): $2,275
Total interest payable (over 30 years): $347,769
Monthly repayments (over 5-year fixed period): $2,303
Total interest payable (over 30 years): $350,664
Monthly repayments (over 5-year fixed period): $2,331
Total interest payable (over 30 years): $353,558
Splitting your home loan means you can take advantage of the benefits of both types of rates. In a low interest rate environment, having more of your loan as a variable-rate means you could potentially reap the rewards of falling interest rates while fixing a greater portion of the loan could be more beneficial if interest rates were to rise.
If you're not sure what split ratio you should do, a good financial adviser or mortgage broker may be able to help you figure it out.
There's no definitive rule on how much you can split your home loan by – it'll be up to both you and your lender. Just make sure you consider:
If your financial circumstances are likely to change in the near future
What you prefer in a home loan – do you want short-term stability? Useful features like

offset accounts

and redraw facilities?
Of course, your lender has to allow split loans in the first place.
Buying a home or looking to refinance? The table below features home loans with some of the lowest interest rates on the market for owner occupiers.
Fast turnaround times, can meet 30-day settlement
For purchase and refinance, min 20% deposit
No ongoing or monthly fees, add offset for 0.10%
Base criteria of: a $400,000 loan amount, variable, fixed, principal and interest (P&I) home loans with an LVR (loan-to-value) ratio of at least 80%. However, the 'Compare Home Loans' table allows for calculations to made on variables as selected and input by the user. All products will list the LVR with the product and rate which are clearly published on the Product Provider's web site. Monthly repayments, once the base criteria are altered by the user, will be based on the selected products' advertised rates and determined by the loan amount, repayment type, loan term and LVR as input by the user/you. Rates correct as of September 25, 2021. View disclaimer.
Your home loan needs a split loan facility
As mentioned above, split home loans aren't a specific type of home loan. To split your loan, the loan itself needs to offer a split facility as a feature, which many (but not all) home loans do. Search for home loans that offer a split facility, and if they don't, you can always try asking them to make an exception, although they'd be under no obligation to accept your request.
If you're currently stuck with a home loan that doesn't offer a split facility and you want to split your loan, you could try refinancing to a loan that does. Just make sure you weigh up all the costs of refinancing against how much you could save with a split loan.
Split loans vs variable and fixed home loans
To quickly recap, variable rate loans change based on market forces, while fixed loans are locked in for a set period of time, usually up to five years. If interest rates are expected to fall in the future, new fixed home loan rates can be lower than the variable rates on offer at the time.
For example, many lenders are now offering rates below 3.00% p.a. for fixed loans. However, fixed rates typically revert to the lender's standard variable rate at the end of the fixed-rate period, and these revert rates can be over 200 basis points higher than some of the lender's lowest variable rates.
Don't assume a split home loan will always be better than a fully variable or fixed loan because anything can happen. Interest rates are at record lows at the moment but they're expected to go even lower, so having a fully variable interest rate could, in theory, work out to be cheaper than having a partially variable loan. Likewise, you could be better off going full-fixed if interest rates rise in the near future, as fixed loans lock that rate in for a number of years.
Split loans vs variable loan repayments
Split loans can sometimes be cheaper than using just a variable or fixed loan thanks to that 'best of both worlds' part. Of course, this will depend on the rates offered and the fees charged. Essentially, a split loan offers a way for you to 'hedge your bets' between interest rates rising or falling in future.
Let's say you took out a split home loan with the following:
A loan amount of $400,000
A variable interest rate of 3.50% p.a.
A fixed component of 3.00% p.a.
A fixed period of five years
A 50:50 split
P&I monthly repayments
A 30-year loan term
In this case, your fixed repayments per month would be $843.2, while the variable repayments would be $898 per month, bringing your total monthly repayments to $1,741 during this five year period (and $1,788 thereafter). However, if your loan was entirely variable at 3.50%, those monthly repayments would be $1,796 per month.
Over the five year period, your total P&I repayments would be:
Split loan: $104,460
Variable loan: $107,760
So in this instance, your split loan repayments would be lower during the fixed period. Now, if there was a rate increase after one year (let's say 25 basis points), then having half of your loan locked in a fixed rate would create a further discrepancy between potential split loan repayments and variable loan repayments. Using our example above, we can see that the variable component repayments rise after the interest rate increases from 3.50% p.a. to 3.75% p.a.
Split loan: $1,769 monthly repayments during the first year and $1,797 during the next four years, total P&I repayment over five years = $107,664
Variable loan: $1,852 monthly repayments: total P&I repayment over five years = $111,120
In the case of rising interest rates, you could save even more money by fixing a greater portion of your loan. But remember that lenders often know what the market might do in the foreseeable future and price their fixed rates accordingly.
If lenders are repeatedly dropping fixed interest rates, it's unlikely that rates will rise, so it can be a dangerous game to fix too much of your loan. Sometimes keeping most of your loan to a variable rate can be the safer option.
What happens when your split loan period ends?
A misconception with split home loans that once the fixed period, the entire home loan will revert to the interest rate on the variable component. For example, on a split loan with a fixed rate of 3.00% p.a. and a variable rate of 3.20%, one might think the fixed rate of 3.00% p.a. would revert to 3.20% p.a. at the end of the fixed period. But this doesn't typically happen.
The fixed-loan component may actually revert to a different 'rollover rate' specified in the terms and conditions of your split loan. This rate might be higher than the current variable rate of your split loan, and confusingly, this can actually mean you end up with two separate variable home loan interest rates for the remainder of the loan term (or until you choose to refinance the entire loan to a single rate).
Pros and cons of split home loans
The average split home loan has the following pros and cons you should consider.
Advantages of split home loans
Security of a fixed-rate: fixing part of your loan gives you a degree of interest-rate certainty – the more you fix, the more rate security you'll have over the length of the fixed-term, plus you can save on interest if interest rates rise.
The flexibility of a variable rate: having a portion on a variable rate gives you a degree of loan flexibility (e.g. can make additional repayments, change repayment frequency, use an offset account etc.), plus you can save on interest if interest rates fall.
Adjustable to your preferences: if you're more risk-averse you can opt for a 50:50 loan split, or if you're feeling bold why not go for something like 80:20 variable?
Additional features: split home loans allow you to have a fixed home loan while also accessing features commonly associated with variable loans, like full offset accounts and redraw facilities.
Disadvantages of split home loans
Switching can be harder: since part of your loan is fixed, it could come with an expensive break fee, which would make switching harder if done before the fixed-term ends.
Budgeting can also be harder: having two separate mortgage repayments of differing amounts coming out of your account can make things complicated for your

budgets, especially if the payment dates are different.
Rates rising/falling can leave you worse off: if you get the wrong split allocation, then a rise or fall in interest rates could really leave you in the lurch.
More fees: since you've essentially split your mortgage into two separate accounts, you'll probably pay twice as much in account-keeping fees. Also, as mentioned earlier, you'll be up for break fees if you decide to switch or pay off the loan before the end of the fixed-term.
Less choice: not all lenders offer split loan facilities. They're not an uncommon product, but getting one can be harder in the first place, leaving you with fewer options
Savings.com.au's two cents
Split home loans are just one of many home loan options available to customers. If you do decide to go down the split home loan route, make sure you've compared a number of home loans based on their rates, fees and extra features. You don't want to sign up to a dud home loan just because it promises 'flexible repayments' due to its split facility. It's entirely possible there are better fixed or variable rate home loans out there if you look hard enough.
Also, keep in mind some of the possible traps of fixed rates. Just because only part of the loan is fixed under a split rate arrangement, doesn't mean you're safe from these traps. It still leaves that part of your loan susceptible to them. These traps can include:
Revert rates: At the end of the fixed term, fixed rates often revert to variable rates that are significantly higher than some of the lower variable rates on the market.
Break fees: Should you need to end the fixed-rate contract early (e.g. you want to refinance to a lower rate, or you've sold your house) you'll be liable for a break fee, which can cost thousands.
Falling rates: Banks set fixed rates based on their expert forecasts of where
---
Disclaimers
The entire market was not considered in selecting the above products. Rather, a cut-down portion of the market has been considered which includes retail products from at least the big four banks, the top 10 customer-owned institutions and Australia's larger non-banks:
The big four banks are: ANZ, CBA, NAB and Westpac
The top 10 customer-owned Institutions are the ten largest mutual banks, credit unions and building societies in Australia, ranked by assets under management in November 2020. They are (in descending order): Great Southern Bank, Newcastle Permanent, Heritage Bank, Peoples' Choice Credit Union, Teachers Mutual Bank, Greater Bank, IMB Bank, Beyond Bank, Bank Australia and P&N Bank.
The larger non-bank lenders are those who (in 2020) has more than $9 billion in Australian funded loans and advances. These groups are: Resimac, Pepper, Liberty and Firstmac.
If you click on a product link and you are referred to a Product or Service Provider's web page, it is highly likely that a commercial relationship exists between that Product or Service Provider and Savings.com.au
Some providers' products may not be available in all states. To be considered, the product and rate must be clearly published on the product provider's web site.
In the interests of full disclosure, Savings.com.au, Performance Drive and Loans.com.au are part of the Firstmac Group. To read about how Savings.com.au manages potential conflicts of interest, along with how we get paid, please click through onto the web site links.
*Comparison rate is based on a loan of $150,000 over a term of 25 years. Please note the comparison rate only applies to the examples given. Different loan amounts and terms will result in different comparison rates. Costs such as redraw fees and costs savings, such as fee waivers, are not included in the comparison rate but may influence the cost of the loan.
Latest Articles