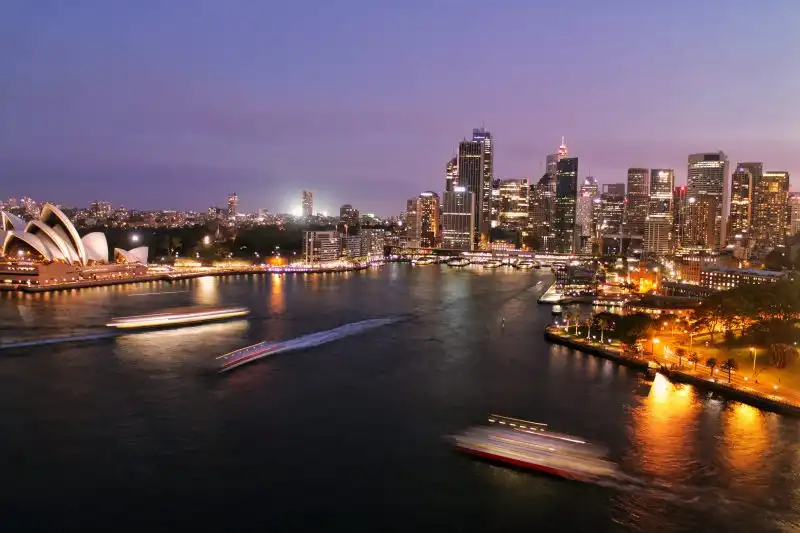 Photo by Patrick McLachlan from Pexels
If there's a silver lining to Sydney's property downturn, it's that housing affordability is on the up, Moody's Investor Service shows.
Lower house prices combined with higher wages has made purchasing in Sydney easier.
Sydney housing fell most over the year to March, with prices falling 10.7%, leading Melbourne, Brisbane and Perth in terms of affordability improvements.
The drop in house prices also contributed to an overall reduction from 28.7% to 26.5% in terms of household income needed to meet mortgage repayments.
"Affordability improved because housing prices declined, while average incomes increased modestly," Moody's said.
"We expect housing prices to continue to decline moderately over the next year, driving further improvements in housing affordability."
The calculations are based on Australian households with two income earners taking out an 80% loan-to-value ratio (LVR) mortgage.
But even though Sydney saw the biggest improvement in housing affordability, it still remains Australia's most expensive city to live in.
Moody's said Sydney's housing affordability was more sensitive than other cities to changes in variables such as prices, wages and interest rate movements. The data analytics firm expects prices to continue to decline, and for housing affordability to improve over the next year.
Majority of Sydney homeowners better off renting and investing in shares
Even though housing affordability has improved significantly, some households may be better off renting, new research by EY Sweeney suggests.
According to EY, more than 60% of Sydney apartment owners would be financially better off if they had chosen to rent and invest in shares.
Their analysis revealed that Sydney homeowners could have pocketed an extra $608,000 over a 10-year time period if they had just put their 20% deposit towards a leveraged ASX200 fund and rented instead.
"It's time to give up on the mindset that renting is dead money," EY chief economist Jo Masters said.
"There's this idea that the only way to build wealth for your future is to buy a property.
"Yes, when you're paying rent to a landlord, you're not investing in an asset that you own, but with today's property prices you could be better off renting somewhere affordable and investing the cash you've saved."
"Without more attention to financial literacy, people are limited in their choices"
EY's Sydney managing partner Andrew Price, who commissioned the study, said poor financial literacy meant Australians overlook the share market in favour of property.
"People buy property because they understand it. You know you can go to the bank and get a loan, you can talk to a real estate agent, and a lot of people understand that better than investing in the stock market," Mr Price said.
"A lot of younger folk in particular (generally) know how to buy a house, whereas when talking about investing in shares, they don't know how to do that.
"Without more attention to financial literacy, people are limited in their choices."
---
Latest Articles