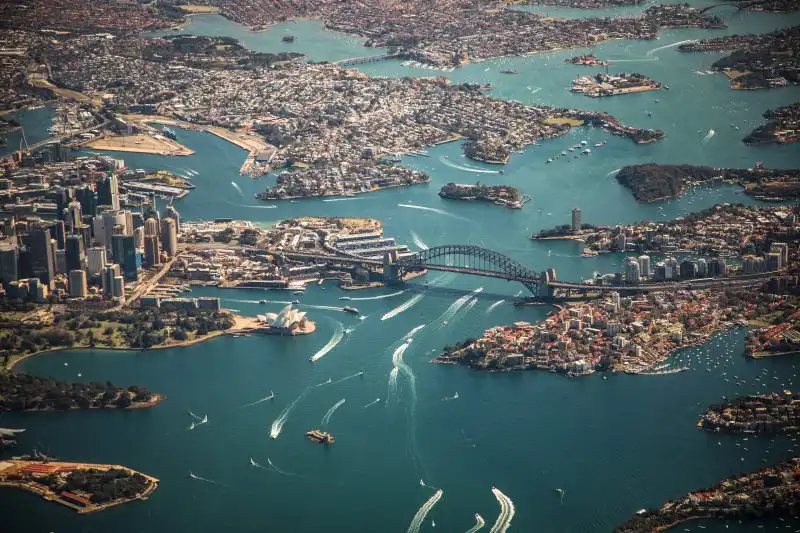 Photo by Jamie Davies on Unsplash
Sydney's median house price will fall below $1 million within the next two months if the current rate of decline continues, according to Domain.
Domain's March 2019 House Price Report shows the drop in house prices across Australia is continuing, with no sign of a bottom being reached.
Sydney house prices have now fallen 14.3% from their mid-2017 peak, including a drop of 3.1% over the March quarter alone.
In the report, Domain analyst Nicola Powell said Sydney's current property downturn is the sharpest in more than two decades.
"It is yet to surpass the duration of the 2004-06 slump, but it is coming close to being the longest," Ms Powell said.
House prices in Sydney are now back to early 2016 levels and unit prices back to mid-2015.
Melbourne is also facing its steepest downturn in more than two decades. House prices have fallen 10.4% over the year and 2.4% over the quarter.
New data has revealed Melbourne real estate is facing its steepest downturn in more than two decades, with the market down eleven per cent from its peak. @DocNicolaPowell from @Domaincomau joins us LIVE. #9News pic.twitter.com/4zcvhgD9Ze

— Nine News Melbourne (@9NewsMelb) April 29, 2019
House prices in Brisbane stalled over the year, recording a slight 0.3% drop following six years of continuous annual growth.
Canberra's housing market is showing the first signs of weakness since 2012. House prices fell by 2%, their steepest annual fall in a decade following a stint of continuous growth that spanned six years.
Buyers continue to have the upper hand in Perth, where house and unit prices are now 14% and 16.6% below the 2014 peak.
Rate cut could halt house price falls
AMP Capital chief economist Shane Oliver said an early cash rate cut, which looks more likely after unexpectedly weak first-quarter inflation last week, could bring forward the bottom of the property cycle.
"Historically, if you look at the last two cycles, the 2008 GFC-related slump and subsequent recovery and the 2011-12 slump in house prices and the subsequent recovery, house prices nationwide – and also in Sydney and Melbourne – started to rise four or five months after the first interest rate cut," Mr Oliver said.
But even if the price falls continue to slow, Ms Powell said they could be enough to bring about a "milestone" for Sydney.
"If price falls continue along the same trajectory where the current declines are easing, prices will dip below $1 million. That will be a milestone and a bit of a psychological change for buyers because that hasn't been recorded in four years," Ms Powell said.
"That could spur on first-home buyers to continue to save."
---
Latest Articles