If you've ever browsed through the houses listed for sale on sites like Domain or realestate.com.au, you've likely noticed many properties displayed as being 'under offer'. But, perhaps confusingly, they're still showing up in the 'for sale' section. So what does it really mean when a property is under offer?
What does "under offer" actually mean?
When a property is 'under offer', it means a wishful buyer has submitted an offer that the seller has accepted. But, while both parties have agreed on a price and terms and conditions, the contract isn't finalised and the sale hasn't been completed. Thus, the house is technically still for sale.
The actual sale can sometimes occur weeks later.
It typically takes time for certain conditions within a contract, such as building and pest reports or finance approval, to be satisfied. Even if a contract has been signed by both the buyer and seller, its conditions need to be met before the property is sold.
Marking a property's online advertisement as 'under offer' can serve as a final warning to interested parties that it's about to be snapped up for good. But it doesn't mean the property will definitely be sold.
Real estate jargon lesson: Under offer, unconditional, and sold
There's no shortage of real estate jargon that can easily confuse buyers new to the property market. Take 'under offer' and 'conditional' – both of which can mean the same thing – as examples.
If you're an inexperienced buyer, it might be sensible to seek out schooling on what it all means so you don't miss out on any upcoming real estate deals.
Under offer
As already discussed, under offer – also known as 'under contract' or 'conditional' – means there's an offer on the property that has been accepted and a contract has been signed, but not all the terms and conditions have been satisfied.
Whether it's awaiting something simple, like finance approval, or something a little more complicated, like a subject to settlement clause, it's essentially time for the buyer and seller to do their due diligence. If any of the conditions on the contract aren't met, the contract will 'fall over' and the deal will be off.
Unconditional
Unconditional is the limbo stage between a property being 'under offer' and 'sold'. When a property is unconditional, all of the terms and conditions of the contract have been satisfied, which basically means the contract can no longer fall over.
If you purchased a property and the contract is unconditional, the property is not quite yours yet, but it is going to be. Barring some unforeseen event, all you need to do is wait for the settlement date to roll around.
Sold
When a property is officially 'sold', it means the property has settled and transferred into the buyers' name or names.
Once settlement day has passed, the contract has officially been completed and the new owner can pick up their keys. They're then set to move into their new home or do whatever they have planned.
Can you put an offer on a property that's under offer?
You might be wondering if it's worth submitting an offer on a property that's already under contract. While doing so could seem like a waste of time, it's often what seals the deal for Aussies on their house-hunt.
If you put an offer on a property that's already under offer, yours will become what's called the 'backup offer'.
For a more informed understanding of how to go about this, Hugo Alexander Property Group principal Adam Nobel gave his advice on submitting an offer on a property that's already under contract.
According to Mr Nobel, backup offers are common due to a high volume of buyers attending inspections.
In fact, there are cases in which a backup offer comes in handy for both real estate agents and buyers keen to get their hands on a property. One is when an existing contract on a property falls over.
"When this happens, the property goes back on the market, so to speak, and the agent has to wait for another offer to come through. But if someone had spoken to the agent beforehand and said that they wanted to make a backup offer, it would have taken the agent five minutes to reach out," Mr Nobel told Savings.com.au.
"It does happen in some cases, and then the property will be under contract again, straight away."
Another situation in which a backup offer is useful is when a seller becomes unhappy with their original buyer.
"Let's say that the buyer asked for one extension, which was granted, but then they asked for another. If there was a viable backup option there, and perhaps the backup was unconditional or a higher offer, the owners might decline the extension and go with the backup offer instead", Mr Nobel said.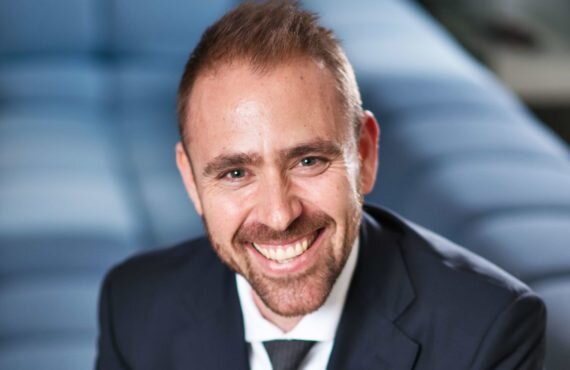 Adam Nobel, Principal of Hugo Alexander Property Group. Image: Supplied
How to make the right offer on a property
Regardless of whether a property is under contract or not, properly making an offer can be tricky, especially if you're a first-time buyer. That's particularly true if the house is listed as 'for sale' or 'contact agent'. In such cases, you might not know what offer to go in with.
You probably don't want to 'low-ball' the agent too much as that could see them discarding your offer altogether, according to real estate experts. But if you offer too much over the asking price, you could end up paying more than what a property is worth.
To make the first time a little less scary, we've compiled some expert advice on how to make the right offer on a property.
1. Do your research
It never hurts to be extra prepared. It can help to research houses in the area that have recently sold, how much they sold for, and how similarly these properties compare to the one you're looking at.
"Just go on realestate.com.au and have a look in the 'sold' section," Mr Nobel told Savings.com.au.
This should give you a pretty accurate ballpark figure and an extra edge when you first approach the sales agent. Plus, this could indicate whether or not you can realistically afford the property.
2. Get in with the agent quickly
In a hot market, it's wise to get in contact with the agent in charge as soon as possible if it's for a property you're particularly keen on. That way, you can hope to get ahead of the crowd and begin the process of buying the property before anyone else has the chance.
It could also better position you to put forward a fantastic offer before someone else comes in and, potentially, starts a bidding war. Bidding wars can hike up the purchase price and decrease your chances of securing the property, particularly if your initial offer is near the top of your budget.
3. Figure out how much you're going to offer
Here's where things can get a little complicated. Ultimately, the dollar amount you put forward is what's really going to make or break your offer.
If you offer too little, you're out of the game. If you offer too much, you're playing it wrong.
In most cases, the amount you offer should be based on the demand for the property at the time you're house hunting. For example, if a particular property is popular or in high-demand, going in with a low offer probably won't cut it.
"If you're at a property inspection with 40 to 50 other people, you're better off just offering the asking price", Mr Nobel told Savings.com.au.
Additionally, the market itself will dictate the value of the property, according to experts.
"If we're in a rising market, going in with a lowball offer isn't the right time or place to do so," Mr Nobel said.
That isn't to say you should always offer the asking price or that you can never offer less than what's being advertised - just that it's generally not the right market to, right now. Even still, there are ways to negotiate a lower house price.
"If you're in a buyers market, and there's little demand (for property), that's when you can start lowballing", he said.
4. Get it in writing
Verbal offers mean very little to agents. Until they have something in writing, they can't take your offer to the seller and begin the negotiation process. It's important to put your offer to paper, ensuring that you detail all of the important information needed for the contract, such as:
Your full legal name (middle names included)

Your official offer (even if it changes down the line)

Your deposit amount (and balance deposit, if applicable)

All required terms and conditions (finance, building and pest, and settlement dates)

Any other additional clauses (subject to sale, sunset clause, any other relevant clauses)
While there will be more details required for the contract, like any included chattels and solicitor details, having this information ready should help to get you on the path to submitting an official offer.
5. Figure out your finances
If you've got the house and the offer sorted, another thing you'll need to consider is how you're going to pay for it. In most cases, you'll need to take out a home loan to cover the cost of your new pad, especially if it's your first time purchasing.
To avoid your offer going to waste, it could be worth looking into home loan pre-approval. This minimises the chances of the contract falling over due to finance.
Home loan pre-approval (also known as conditional approval or mortgage pre-approval) is essentially proof that a lender has agreed to allow you to borrow a certain amount of money to purchase a property. While it's not an absolute guarantee of finance approval, it can save the stress of putting an offer on a property without knowing if you can borrow the cash needed to secure it.
An additional factor you'll need to consider for your mortgage is the type of home loan you're after. There are thousands of home loan products out there with many different purposes, so you'll need to figure out which one is your perfect match. From owner-occupier home loans, to investment home loans – considering the intention behind your real estate purchase could help you to find the perfect loan.
Buying a home or looking to refinance? The table below features home loans with some of the lowest interest rates on the market for owner occupiers.
Lender

---

Variable

More details

FEATURED

Online Exclusive

Up To $4K Cashback

Includes NOV RBA Rate Increase

loans.com.au – Variable Basic Cashback Home Loan (Principal and Interest) (LVR < 70%)

Immediate cashback upon settlement
$2000 for loans up to $700,000
$4000 for loans over $700,000

Variable

More details

FEATURED

Refinance Only

Apply In Minutes

Unloan – Variable Rate Home Loan – Refinance Only

No application or ongoing fees. Annual rate discount
Unlimited redraws & additional repayments. LVR <80%
A low-rate variable home loan from a 100% online lender. Backed by the Commonwealth Bank.

Variable

More details

FEATURED

Up – Up Home Variable (Principal & Interest) (LVR ≤ 90)

Up is 100% owned by Bendigo Bank.
Up to 50 offset accounts
New joiners get $10 by signing up to the app using code UPHOMESAVINGS. (T&Cs apply)
Immediate cashback upon settlement
$2000 for loans up to $700,000
$4000 for loans over $700,000
Important Information and Comparison Rate Warning
Image by Ketut Subiyanto on Pexels
---
---
Disclaimers
The information provided in this article does not and is not intended to constitute legal advice, instead, the content is for general informational purposes only and may not constitute the most up to date information as result of changes in law, regulatory guidelines and practices. Before signing a contract, it is recommended you seek legal advice.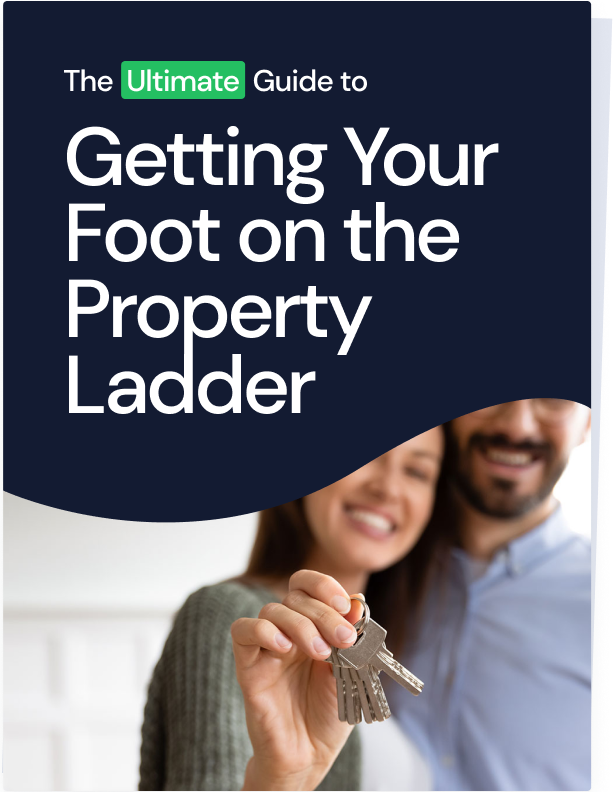 Ready, Set, Buy!

Learn everything you need to know about buying property – from choosing the right property and home loan, to the purchasing process, tips to save money and more!

With bonus Q&A sheet and Crossword!