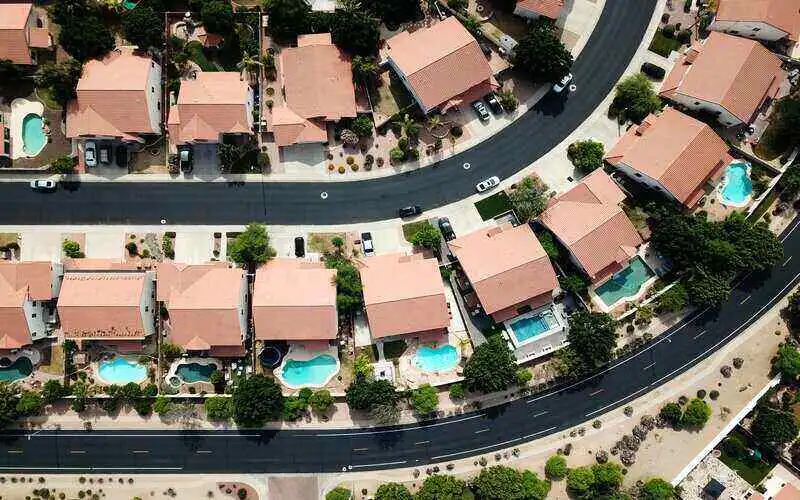 When it comes to buying a home or renovating, understanding easements and boundaries can save you from regulation headaches and even a few arguments.
Picture this: your neighbour needs to use your driveway to get to access their block which sits behind you. When you subdivided your block of land, as part of the conveyancing process, your property lawyer informed you of this easement and how it may affect use of the land in the future. This is the type of information that could save a lot of headaches in-future.
In this article, we'll take a look at:
---
Buying a home or looking to refinance? The table below features home loans with some of the lowest interest rates on the market for owner occupiers.
Lender

Advertised rate
Comparison rate*
Monthly repayment
Rate Type
Offset
Redraw
Ongoing Fee
Upfront Fees
LVR
Lump Sum Repayment
Additional Repayments
Pre-approval

---

Variable

More details

FEATURED

LIMITED TIME OFFER

Smart Booster Home Loan Discounted Variable - 2yr (LVR < 80%)

Fast turnaround times, can meet 30-day settlement
For purchase and refinance, min 20% deposit
No ongoing or monthly fees, add offset for 0.10%

Variable

More details

FEATURED

100% FULL OFFSET ACCOUNT

NO APPLICATION FEE OR ONGOING FEES

Low Rate Home Loan - Prime (Principal and Interest) (Owner Occupied) (LVR < 60%)

No upfront or ongoing fees
100% full offset account
Extra repayments + redraw services

Fixed

More details

FEATURED

USE A MARKET LEADING APP TO HELP YOU PAY OFF YOUR LOAN SOONER

Fixed Home Loan 1 year (Principal and Interest) (LVR < 80%)

Make up to $20,000 additional repayments per fixed term
Redraw available – lets you access any extra loan repayments you've made
Choose to rate lock for 90 days (fee applies)

Variable

More details

FEATURED

REFINANCE IN MINUTES, NOT WEEKS

Nano Home Loans Variable Owner Occupied, Principal and Interest (Refinance Only)

No application or ongoing fees.
100% free offset sub account.
Fast online application, approval in minutes not weeks.
Mobile app, Visa debit card, Apple and Google Pay
Refinance loans and variable rates only.

Variable

More details

FEATURED

ZERO APPLICATION FEES

Owner Occupier Accelerates - Celebrate (LVR < 60%) (Principal and Interest)

We lower your rate based off how much you've paid down your loan
Automatic rate match
No upfront or ongoing fees
Fast turnaround times, can meet 30-day settlement
For purchase and refinance, min 20% deposit
No ongoing or monthly fees, add offset for 0.10%
---
Understanding property easements
The legal definition of an easement is the right to cross or otherwise use a portion of someone else's land. In property terms, this means a person has the right to use your property for a specific purpose even though they are not the land owner.
An easement may be required to provide other properties access to essential services such as water or electricity.
Some other uses for easements include:
allowing service technicians the right to work on your property to maintain or repair services on the easement such as stormwater, gas and power lines.

providing neighbouring properties reciprocal rights such as mutual support of a structure.

providing neighbours road access to their property.
How do I know where an easement is located?
When purchasing a property, vendors are required to disclose all easements affecting the land they propose to sell in a property contract. Buyers should then ensure they are aware of the impact an easement will have on the land they are about the purchase.
If you buy a property and then discover an easement, it can put a serious crimp in your extension or renovation plans, requiring a number of chats with both your neighbours and local council. If a structure is built over an easement without permission or where permission is denied, then the owner will be legally required to remove the structure.
Types of property easements
Right of carriageway
Allowing your neighbours to access their property through the use of your driveway is called 'right of carriageway'. While this passage must not be blocked, it is not the responsibility of the owner of the property to maintain the carriageway.
Easement for services
This type of easement exists so that essential services such as water, electricity and sewerage, can be conveyed to those who need it. The easement may be above or under the property, such as power lines or stormwater pipes. If an authority has an easement registered over your land, they have full access to the easement so they can carry out repairs and maintenance.
In most cases, easement for services are called statutory easements. If you were to build over a statutory easement, you would need to obtain council approval.
Easement of support
As mentioned above, this easement provides neighbouring properties reciprocal rights such as mutual support of a structure.
Easement of light and air
Building certain walls or structures are prevented under this easement if they restrict your neighbour's views. Going ahead and building without checking for an easement of 'light and air' could turn out to be a costly exercise as it's possible you will have to demolish the work.
Can an easement be altered or removed?
An easement on your property may no longer be required and you may have the opportunity to have it removed from your property's title depending on whether it is private or public.
A private easement is an agreement between neighbours to create a specific easement such as a wall, fence or access, whereas a public easement is an easement created by statutory authority such as local council.
An easement can be removed in specific situations including:
the easement grantee and the easement grantor reach an agreement.

properties are combined into one parcel of land under single ownership.

the property isn't being used and the easement is abandoned.

the property is altered, e.g. battle-axe block may acquire alternative direct access if a new street is constructed at its rear.
Buying a home or renovating one can be enough of a headache before throwing unknown easements into the mix - be sure you know your obligations before you buy or commence work on your property. If in doubt, seek advice through your conveyancer or property lawyer.
---
Image by Avi Waxman via Unsplash.