The data from the Australian Bureau of Statistics (ABS) shows there were 362,500 total job vacancies in the May 2021 quarter (March-May), seasonally adjusted - the highest the bureau has ever seen.
This is 57% higher than in the February 2020 quarter (December-February), which was before the pandemic.
Just over a fifth (22%) of businesses reported at least one vacancy, according to ABS head of labour statistics Bjorn Jarvis.
"There has been a steady increase in the proportion of businesses reporting at least one vacancy, after it fell to 7% in May 2020, early in the pandemic," Mr Jarvis said.
"By August it was already higher than the start of the pandemic (12%), rising to 15% in November, 18% in February and 22% in May 2021.
"Businesses across all industries have reported difficulties in filling vacancies."
Private sector jobs led the charge, with 331,900 job vacancies - an increase of nearly a quarter (24.8%) compared to the February 2021 quarter.
This was compared to 30,600 public sector job vacancies (+10.6%) with many public departments on a hiring freeze.
Tasmania had the biggest rise in vacancies out of the states, with a 90% bump compared to the February 2020 quarter.
This was followed by South Australia at 83%.
By industry, jobs are coming back strongly in sectors most-affected by COVID lockdowns, even when compared to pre-pandemic figures.
There was a job vacancies boom in the 'arts and recreation services' industry (+170% compared to February 2020 quarter) while 'accommodation and food services' was up 159%.
'Rental, hiring and real estate services' job vacancies were up 144%, coinciding with near-record property price growth, and strong home buying intentions in the period.
It's important to note these are figures largely preceded the latest lockdowns across Victoria, and more recently New South Wales and much of Australia.
Asia-Pacific economist for jobs site Indeed Callam Pickering said the labour market hasn't been "this tight" since the Global Financial Crisis in 2008.
"Quite simply, there has never been this many jobs available at the same time," he said.
"High vacancies are a great sign for future employment, with high demand for talent translating into jobs growth and lower unemployment.
"We can be confident that the Australian labour market will tighten considerably over the remainder of the year."
ANZ economists forecast the unemployment rate to be 4.8% by year's end - it currently sits at 5.1%.
This has given rise to speculation that the Reserve Bank will increase the cash rate earlier than 2024 as originally forecast.
Is lower immigration better for jobs and wages growth?
With international borders still largely closed, there have been fewer people coming and going from Australia.
April 2021's international arrival results were buoyed by the Trans-Tasman travel bubble with New Zealand, according to ABS' director of migration statistics Jenny Dobak.
"Although there was an increase in overseas arrivals and departures in April 2021, travel numbers remain historically low compared with pre-COVID levels," Ms Dobak said.
Mr Pickering pointed to some of the side-effects of low international immigration.
"High vacancies also increase the likelihood of more widespread skill-shortages. We are likely to see greater wage competition among employers and recruiters that could drive wage growth to levels we haven't seen in years," he said.
"The number of unemployed people per job vacancy has plunged to 1.9, from 2.8 people in February. That is, by far, the lowest level we have seen since the data began in 1983."
"These strong figures, and their implications for wage growth, bring forward the possibility of rate hikes by the Reserve Bank of Australia.
"Yet the decision to pull the trigger will depend on higher wage growth and inflation being achieved. Right now, there is merely an expectation that this will be achieved sooner than expected, perhaps next year rather than 2023 or 2024."
Photo by LinkedIn Sales Solutions on Unsplash
---
---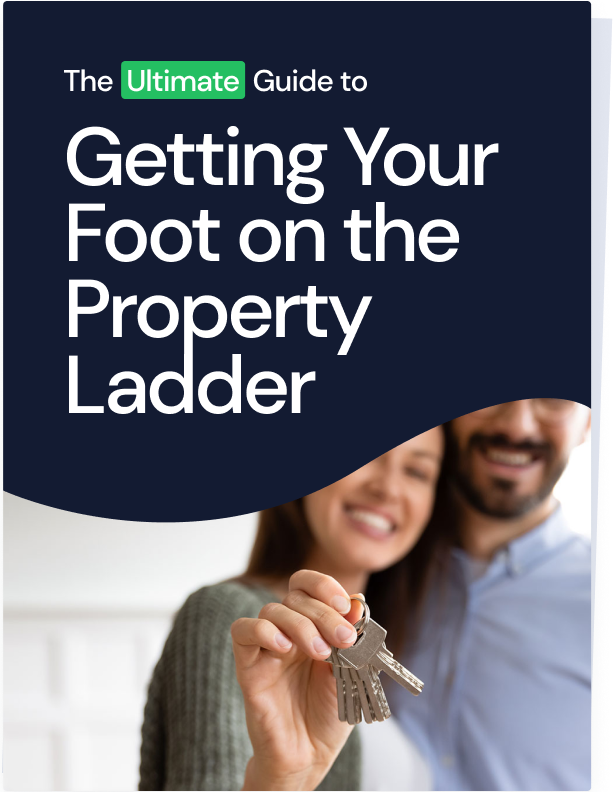 Ready, Set, Buy!

Learn everything you need to know about buying property – from choosing the right property and home loan, to the purchasing process, tips to save money and more!

With bonus Q&A sheet and Crossword!