The big four lender found the number of Australians who said they intended to buy a home in the next 12 months increased to 15% in the first quarter of the year, from 13% in the last quarter of 2020.
This was despite property prices increasing at a record-breaking rate to start the year, with national values 6.2% higher in March compared to the same time last year.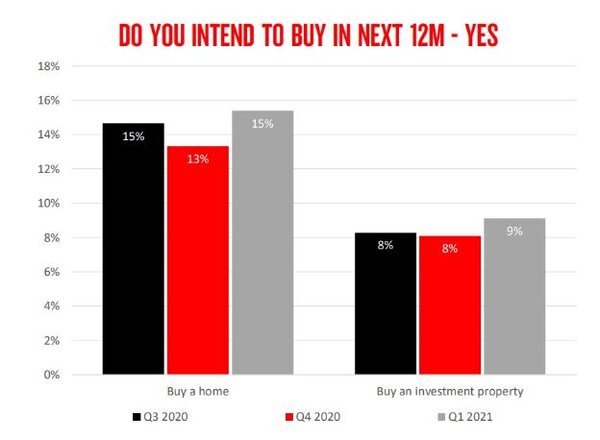 Source: NAB
Young Australians most aspired to own a home, with 39% in the 18-29 age group saving to buy, while 26% were renting but saving to buy.
Almost one in five Australians were saving to buy a home, while 14% said they were currently renting, but saving to buy.
NAB Executive of Home Ownership, Andy Kerr, said home buying had hit an all-time high to start 2021.
"Young Australians are the most aspirational home buyers right now and we're seeing this with 25% of applications now done via video, with thousands more booked online every month," Mr Kerr said.
"Over the past year we have seen record demand from first homebuyers with NAB lending increasing by 67% compared to 2020.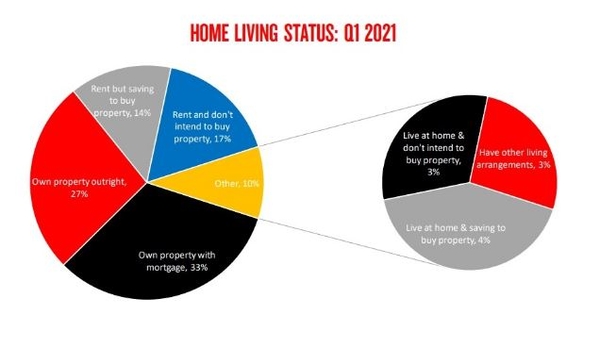 Source: NAB
The number of Australians who said they intend to buy an investment property in the next 12 months also increased to 9%, from 8% in 2020's fourth quarter.
New loan commitments has reached several record highs this year, driven largely by first home buyers, but April saw investor lending reach its highest level since mid-2017.
Mr Kerr said investor activity waned last year because of the rocky economic landscape but the group was now returning in droves.
"The health and financial shock of the pandemic drove a decline in investor interest last year. This year we have seen the return of investors as economic conditions have improved," he said.
"Right now, our variable rates for property investors are our lowest ever advertised rates."
Australians living in South Australia, Western Australia and the Australian Capital Territory were the most optimistic states for buying a home (44%), while Tasmania was the least positive (36%).
Intent to buy a home in the next 12 months was highest in the ACT (22%), and lowest in WA and Tasmania (11%).
Noticeably more Australians living in Queensland (22%) also said they were renting but saving to buy than in any other state.
While property prices were at record highs in most capital cities and regional areas, Mr Kerr noted lenders could do more for borrowers.
"We also know price is just one factor when getting a home loan and continue to simplify and improve the home lending experience for all our customers," he said.
"This includes faster decision making, with a number of steps taken to simplify and speed up the time it takes for approval.
"50% of the loans through our 'Simple Home Loans' process are now receiving unconditional approvals within a day, giving customers the confidence to act quickly in the market."
Photo by Chewy on Unsplash
---
---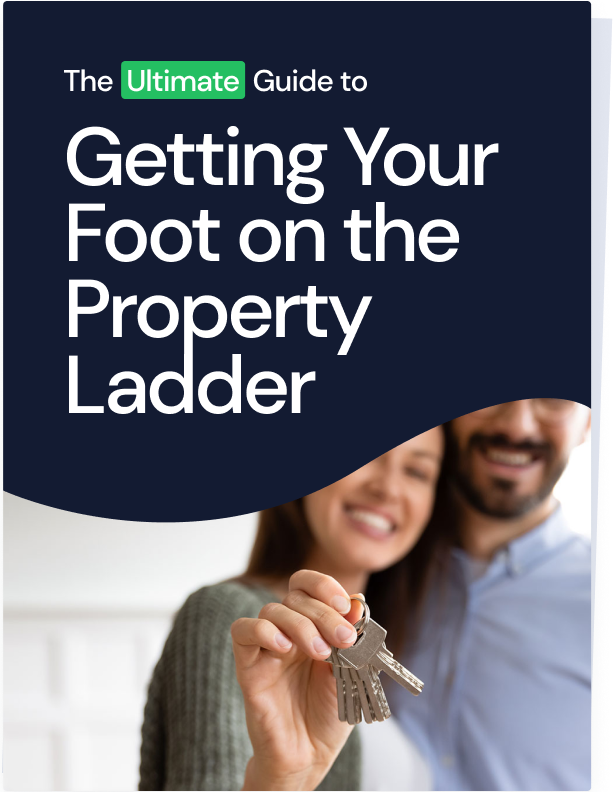 Ready, Set, Buy!

Learn everything you need to know about buying property – from choosing the right property and home loan, to the purchasing process, tips to save money and more!

With bonus Q&A sheet and Crossword!