Lucy Hastings (pictured below), who works for Stone & Wood Brewing Co in Byron Bay, made the move south from Brisbane more than three years ago, but has found it increasingly difficult to find rental properties in the region.
Ms Hastings has been renting in Suffolk Park, just south of Byron Bay, but said those living in the community all year round are finding it increasingly difficult to find rentals.
"I have definitely noticed a new normal in terms of average rent bills and what my peers are willing to accept as normal. I'd say it's jumped from averaging around $250 a week to around the $300 mark," she told Savings.com.au.
"Another interesting factor around rental pricing is that prices are increasing at a steady rate, yet wages in rental areas such as the Northern Rivers are not.
"It's pretty scary to think about how many people would be living pay to pay."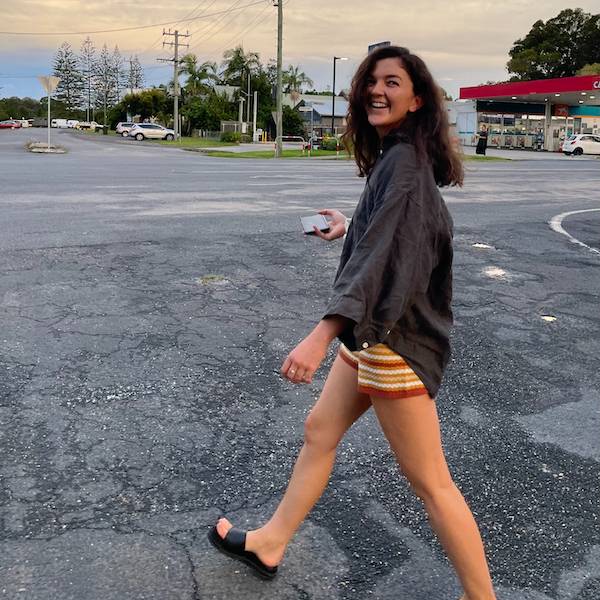 Lucy Hastings in Suffolk Park. Image Supplied.
In a quick Airbnb search of the Suffolk Park area, a comparatively cheap one bedroom stay in a private residence (not in someone else's home) during the summer, with all fees included, is $1,584 per week.
A comparable one bedroom rental in the same area is $600 per week.
CoreLogic data released in late July showed the Richmond-Tweed market is the fourth-dearest regional rental market in Australia.
The area has a median rent price of $600 a week, which is up nearly a fifth in just a year.
However, it isn't solely the 'Airbnb effect', as city dwellers have also sought a more permanent tree or seachange.
Ms Hastings was forced to relocate late last year after her landlord broke the lease early to let a family move in from Melbourne looking to escape lockdown.
"That one was a bit of a kick in the guts as we felt directly impacted by the regional boom from city people moving to escape lockdowns," she said.
"It was also right in the middle of summer so we were all quite stressed about where we were going to be able to move.
"We could see it from both sides though, so it was hard to hold it against the landlord - in the end he's the one that owns the house."
A boon for 'Mum and Dad' investors
Experienced Airbnb host Bree Nield understands the benefits of Airbnb instead of renting, as she has capitalised on the boom in Queensland tourism during the pandemic.
"My personal experience with Airbnb has been a super positive one. I have been able to make an Airbnb income that covers the mortgage of our two investment properties and the renovations costs," Ms Nield told Savings.com.au.
Ms Nield hosts a pair of two bedroom apartments, 'The Units', at Alexandra Headland on the Sunshine Coast.
She said that hosting on Airbnb instead of using it as a year round rental property was a 'no brainer'.
"Our investment properties are still available on Airbnb 12 months of the year," Ms Nield said.
"If we have family visiting from out of town, we simply block out the dates on the Airbnb calendar. As a host, you are in complete control of your listing.
"When we first purchased The Units and had permanent tenants in them, we rarely had access, so the control just wasn't there."
Another point Ms Nield was quick to point out was that hosting on Airbnb allows the hosts to maintain the property to a high standard.
"I often get asked by owners of investment properties 'I'm worried about my property getting trashed over time if I Airbnb it'," she said.
"To that my answer is simple: We are in them multiple times a week keeping an eye on things. We are fixing things as they break and touching up paint works on the walls.
"They are cleaned multiple times a week - you cannot say that happens in a rental that's for sure."
This experience is also corroborated by research house SQM Research.
"It is also possible that long term leasing is becoming very challenging for landlords due to rental moratoriums," SQM's managing director Louis Christopher said.
"We believe instead that landlords may increasingly be using short term accommodation websites such as Airbnb and Stayz whereby they have a greater say on who occupies their property and the length of time they stay."
View this post on Instagram
Changing travel habits - a trend or more permanent fixture?
Ms Nield and her husband have noticed a "huge shift" in travel trends.
"We're noticing a huge amount of excitement from Queensland guests who are busy planning their local holidays," she said.
"Pre-Covid our guests would travel from all over Australia and around the world. These days, our typical guest is coming an hour up the road from Brisbane."
Homeowners and investment property owners have capitalised on the high return rates, and flexibility that come with being a host on popular short-term rental sites such as Airbnb.
A 2021 annual report by Airbnb identified that 80% of nights booked on Airbnb were for domestic travel, up from 50% pre-COVID-19.
The same report found that the most common holiday booked on the site has transitioned from a couple traveling to a capital city, to a family traveling from a city to a regional location.
In Australia, coastal towns have been the most popular destination for travellers according to the report.
Additionally, there has been a sharp increase in long-term stays of more than a month.
"We are seeing three fundamental shifts in travel as people become less tethered and more flexible," Airbnb co-founder and CEO Brian Chesky said.
"People can travel anytime, they are traveling to more places and they are staying longer.
"The lines between travel, living and working are blurring and we are upgrading our service to make it easier for people to integrate travel into their lives, and for more people to become hosts."
Lead photo by Shubham Sharma on Unsplash
---
---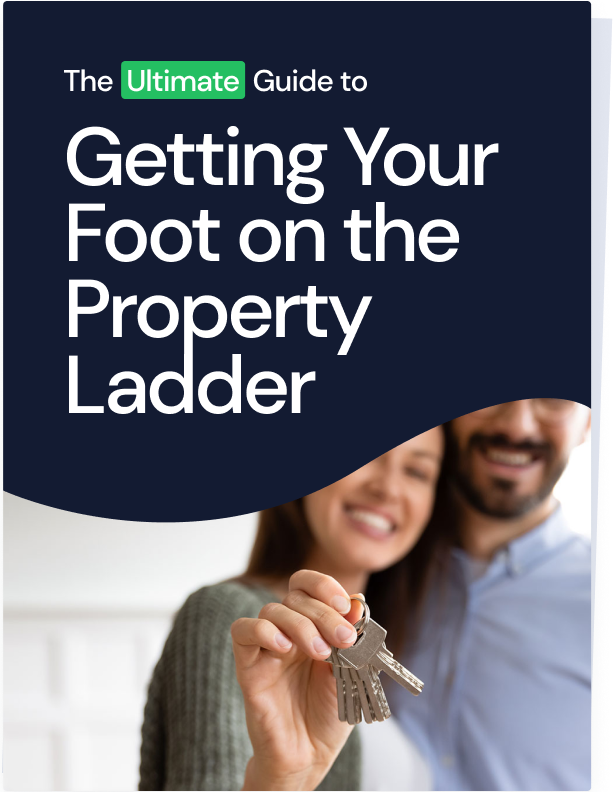 Ready, Set, Buy!

Learn everything you need to know about buying property – from choosing the right property and home loan, to the purchasing process, tips to save money and more!

With bonus Q&A sheet and Crossword!