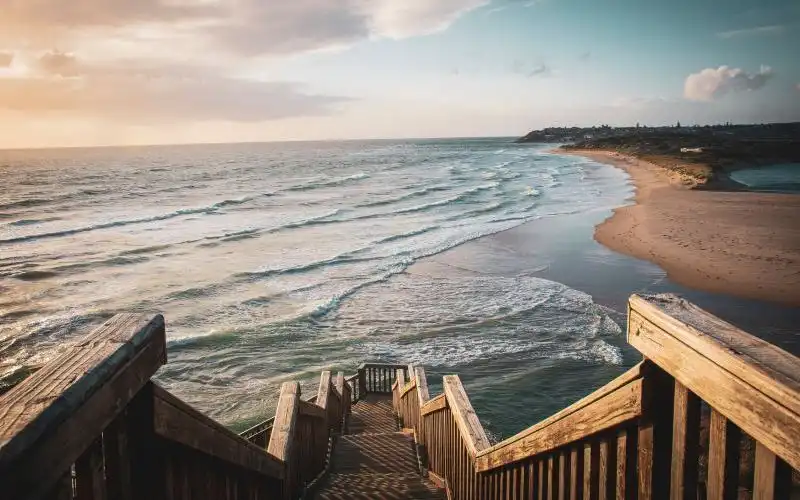 The latest data from SQM Research shows vacancy rates have plummeted, pushing rent prices up and placing pressure on the regions in particular.
The national median rent price sits at $508 a week, which is 1.3% higher in the past 30 days, and 13.7% higher for the past 12 months.
This is attributed to low vacancy rates putting pressure on a few rental markets.
While the total number of vacancies is higher now (61,313 total) than in June (60,468), vacancy rates remain below 1% in Adelaide, Darwin, and Hobart.
SQM managing director Louis Christopher said this could be as a result of Melbournians and Sydneysiders fleeing ongoing lockdowns.
"Current tight rental vacancy rates are driving up rents across Australia. It is somewhat perplexing to see both regional Australia and the Capital cities record surges," Mr Christopher said.
"Given the ongoing international border closures and still relatively high completions, the national rental market should be at least more balanced.
"That may well still happen if lockdowns persist through to summer as it is likely many people living in Sydney and Melbourne may attempt to move elsewhere."
Sydney CBD's vacancy rate remains elevated at 6.1%, "possibly reflecting the new lockdown" according to SQM's report.
The wider city, however, saw its vacancy rate drop from 2.8% in June to 2.7% in July.
Despite being on a lockdown yo-yo, Melbourne CBD's vacancy rate fell to 5.7%.
The wider city's vacancy rate increased slightly from 3.5% in June to 3.6% in July.
A house in Canberra remains the most expensive dwelling to rent in Australia, now at a median of $724.60 per week - closely behind was a house in Sydney at $697.80 per week.
The desire for a house has led to a further 'divergence' between unit and house prices - to buy and to rent.
First National chief executive Ray Ellis said this first started happening early in 2020 as lockdowns took hold.
"Naturally, Coronavirus and lockdowns have brought the advantages of home ownership into sharp relief over the past 18 months. Fundamentally, many Australians still aspire to having space and fresh air around them," Mr Ellis told Savings.com.au.
"When Australians first experienced freedoms being curtailed in major cities, our ingrained desire for 'the great brown land' took over and we saw a flight to the regions."
The reverse 'Airbnb effect'?
While many short-term rentals - originally used for Airbnb and Stayz short term holiday letting - flooded the general rental market in 2020, the reverse now could be happening.
Mr Christopher explained why.
"It is also possible that long term leasing is becoming very challenging for landlords due to rental moratoriums," he said.
"We believe instead that landlords may increasingly be using short term accommodation websites such as Airbnb and Stayz whereby they have a greater say on who occupies their property and the length of time they stay."
---
Photo by Syed Hadi Naqvi