What's in this guide?
For many of those affected, their insurance policy will cover the damage. But others may be in for a shock. Recent research from MCG Quantity Surveyors found many property owners could have their homes underinsured by as much as 66%, which would be devastating in the event of a claim.
With our bushfire seasons expected to get longer and more intense, experts are urging the public to be prepared. One way to do that is by making sure your home is insured for the worst-case scenario. Bushfire insurance is as mundane as it is complicated, but the difference it makes when disaster hits cannot be understated.
Do I need insurance for bushfires?
As with any insurance decision, that's entirely up to you. If you live in an inner-city apartment in a jungle of the concrete variety, ensuring your home is covered for bushfires may not be as critical as it is for someone whose property is surrounded by dry bushland.
However, it's important to keep in mind that we're beginning to see bushfires in more areas than we have before, and dry and gusty weather conditions could mean your property is at a greater risk than it was previously.
If you already have home insurance, you're likely already covered for a bushfire. Most home and contents insurance policies will include cover for fires as a standard, and bushfires and grass fires are normally included as part of this.
Make sure you check with your insurer and read the product disclosure statement (PDS) to ensure you're covered.
How much bushfire insurance cover is required?
Again, this is up to you. However, if you're after the kind of coverage that will allow you to fully rebuild your property if your home is completely destroyed, you'll need to be adequately covered. You may also want to consider taking out car insurance if you haven't already, to protect your vehicle if a bushfire destroys it.
It's worth noting that if your home has been destroyed by bushfire, you will likely need to rebuild it to a higher specification to meet bushfire regulations. This was the case after the devastating Black Saturday fires destroyed thousands of homes in Victoria, prompting the government to update the national building code to make homes safer.
When taking out home insurance, you need to consider whether you want total replacement cover or sum-insured cover.
Total insurance cover
As you may have already guessed by the name, total replacement cover will cover everything. Total replacement cover is home insurance that will cover the cost of rebuilding your home to the state it was in before the fire.
The insurer will either totally rebuild your home to its previous state or they will cover the costs needed to rebuild it.
Total replacement cover closes the gap between the amount your home is insured for, and the cost it will take to repair or rebuild it, reducing the risk of under-insurance.
This type of insurance often attracts a higher premium as it provides a very high level of protection. Fewer insurers offer this level of cover.
Sum-insured cover
With sum-insured cover, you set the dollar amount you want covered for, so you have to consider how much your home would cost to be rebuilt. So if you're insured under a sum-insured policy for $800,000 and your home is completely destroyed in a bushfire, your insurer will pay you up to $800,000.
This option obviously requires you to have an accurate knowledge of how much it will cost to rebuild your home, otherwise you risk being underinsured. Going back to our example above, if it ended up costing $1,200,000 to rebuild the homeowner's bushfire-ravaged property, then they'll be left with a shortfall of $400,000 – funds they would have to come up with themselves.
As you can see, this option can be riskier as the responsibility lies with you to decide how much your home will cost to rebuild. Get it wrong, and you could be left financially crippled.
Cost of bushfire insurance
Many people make the mistake of assuming the cost of insuring the property will be the same as what you paid for the house, but this isn't the case.
Insurers take many things into consideration, like the cost of building materials, the cost of labour, site clearance, waste disposal, architects' fees, the cost of getting council approval, to name a few. Properties in bushfire-prone areas may also be subject to more stringent building standards when rebuilding.
The bushfire insurance premiums will differ depending on a few things, including:
Location of the property:

If the property is surrounded by bushland, you can expect to pay more for insurance than on a property that isn't.
Property value:

The more expensive your home will be to replace, the more you can expect to pay in insurance.
Claims history:

If you've made a number of home insurance claims in recent years, you're more likely to pay higher premiums

Excess amount:

Your e

xcess is the dollar amount you pay per claim. Choosing to pay a higher excess often results in lower premiums
Can I get cover if I live in a bushfire-prone area?
Yes, living in a bushfire-prone area generally doesn't exclude you from being able to take out insurance, although you're likely to pay significantly higher premiums.
When to take out coverage for bushfires?
If the flames are licking at your back fence, it's too late.
Most insurers impose short waiting periods on cover for natural disasters such as bushfires, usually between 48 and 72 hours. This is to prevent people from taking out insurance immediately before an anticipated bushfire and then making a claim. This embargoed period also helps keep premiums down.
In short, don't wait for a bushfire to burn down your back fence before taking out insurance.
Bushfire underinsurance
When the Victorian Black Saturday bushfires destroyed more than 2,000 homes, an estimated 13% of property losses were not insured. Only 66% of property damage was insured after Cyclone Larry. After the Brisbane floods tore through the city, many people discovered they weren't actually covered because insurance companies had different definitions of what constituted a flood.
Here are some ways to avoid being under-insured:
Factor in national building code regulations
Changes to national building code regulations mean it may cost more to rebuild your house to get it up to a higher specification to meet the new guidelines.
Opt for total replacement cover
To be on the safe side, choose total replacement cover over sum-insured cover. That way, you know you'll be covered for the entire amount it will cost to rebuild.
Review your policy
House prices tend to go up in value. That's why you want to remain on the front foot and review your policy every year and adjust the amount you're covered for, especially if you're on a sum-insured policy.
Bushfire insurance exclusions
Some reasons why you might not be covered by a home insurance policy that includes bushfire cover include:
If the fire occurred during the embargo period
You might not be covered by your bushfire insurance policy within the first 48-72 hours of taking it out. Sometimes insurers will place an embargo on new policies in areas that are currently being affected by bushfires. If they are still selling policies, some insurers may have a no-claims period. Be sure to confirm this with any policy before signing up.
No flames, no claim
Even if your home was damaged by smoke or soot from a nearby fire, your bushfire insurance is unlikely to cover it. Unless there was a flame present, you also won't be covered for scorching or burn marks.
Savings.com.au's two cents
There's a right time to save money and there are times when it's okay to loosen the purse strings a little.
Making sure your home is adequately insured for a bushfire falls under the latter, particularly if you live somewhere surrounded by bushland.
Skimping on insurance now may save you money in the short-term, but will cost you dearly if the unthinkable happens.
---
---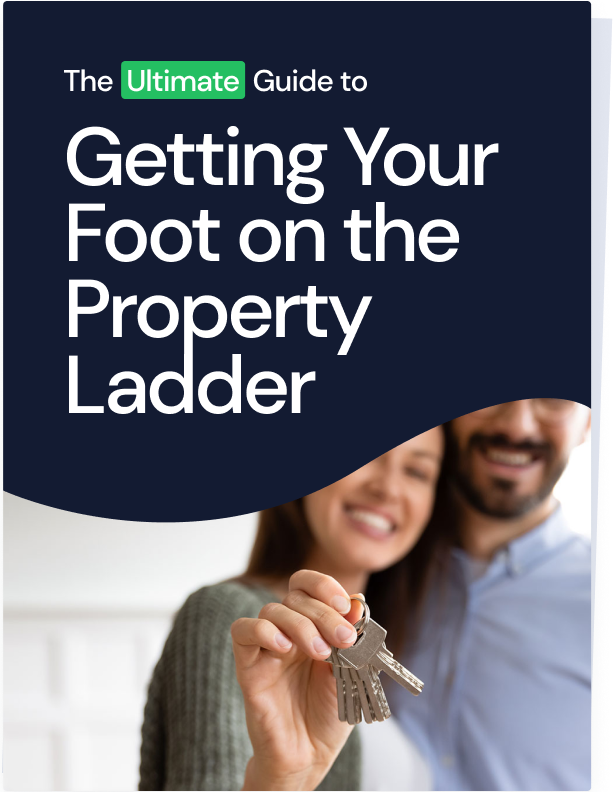 Ready, Set, Buy!

Learn everything you need to know about buying property – from choosing the right property and home loan, to the purchasing process, tips to save money and more!

With bonus Q&A sheet and Crossword!