With new car sales in reverse, car subscriptions tap into the movement away from car ownership driven by car-sharing startups like GoGet and Car Next Door.
Carbar was the first car subscription platform to arrive in Australia, launching in Sydney earlier this year as part of a broader plan to roll out across the country.
Car subscription platforms aren't new. The first vehicle subscription model launched in Hawaii in 2010 and many other vehicle subscription platforms have rolled out in the years since. So why is Australia so late to the party?
"This was a question we asked ourselves when we were first to market with this product last year," Carbar co-founder and CEO Des Hang told Savings.com.au.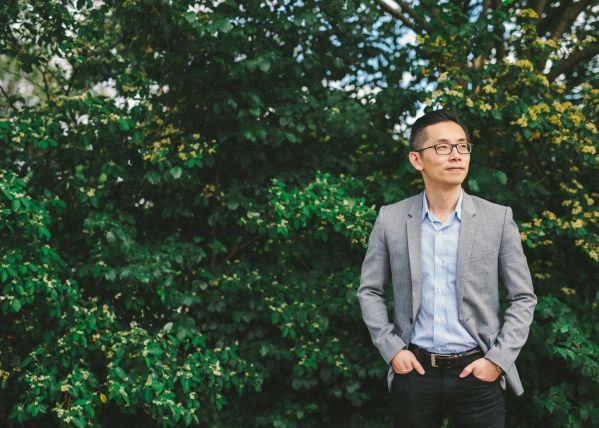 Pictured: Carbar founder and CEO Des Hang. Image supplied.
"It's a unique model and not something an average startup or car dealership can just launch. Australia is one of those markets where owning a car is so ingrained in the culture that many overseas players in this sector felt it would be difficult to gain ground and break this trend.
"Tellingly though, over six other players have launched in this space less than six months after we announced our product last year. We may be late, but we're catching ground quickly."
Among those who have launched are Carly, HelloCars, Blinker, and FlexiGO, while Honda recently launched its own service Drivible. Holden has also launched its own monthly car subscription service via its Maven app.
While there's no data for Australia yet, analysts Frost & Sullivan estimate that by 2025 almost 10% of all new car sales in the USA and Europe will come as part of a subscription, representing a business opportunity worth $USD100 billion ($AUD147 billion) to the automotive industry.
Mr Hang said the biggest limitation to the growth of the car subscription model in Australia is awareness.
"We find people agree with the idea of a car subscription once they fully understand the product, but are hesitant before having this knowledge," Mr Hang said.
So with that in mind, here's a crash course in how car subscriptions work.
How do car subscriptions work?
Instead of buying or leasing a car, a car subscription service allows you to use a car by paying a regular subscription fee - much like how you already pay a monthly fee to use Netflix or Spotify.
The subscription fee generally includes the vehicle rental, registration, insurance, roadside assistance and maintenance - you will have to cover the cost of fuel, tolls, and any traffic or parking fines.
Most car subscription platforms charge on a weekly basis and allow cancellations at any time, as well as the ability to switch cars as often as you like. So, if you're going off-roading, you can swap your hatchback for a more suitable SUV. If you've got a date coming up and want to impress, you can swap the SUV for a flashy sports car, then switch it for a city-friendly Getz for the commute to work.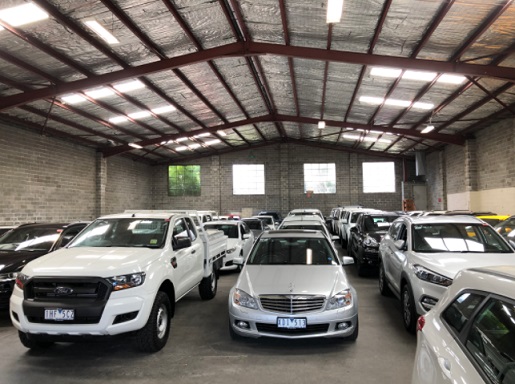 Image supplied.
Depending on the car subscription platform you use, there are a range of car makes and models on offer - from Fords and Mazdas, to Jaguars, Mercedes Benzes and Range Rovers.
There are a few identification documents you will need to apply, including:
100 points of ID

Your latest utility bill or lease agreement

Three months' worth of bank statements

Driver history report

Credit score
How are car subscriptions different from car rentals?
Car sharing is a form of car rental in that it allows customers to use a vehicle for a short period of time, but there are a few key points of difference.
Mr Hang said flexibility and affordability are two of those points of difference between car rentals versus subscriptions.
"Car subscriptions are more affordable than rentals for medium to long-term use, while being a lot more flexible than the shortest lease available in market," Mr Hang said.
"Subscription also covers everything with one fee so there's no additional maintenance or insurance costs. Customers can also access better quality vehicles with subscription."
How much does a car subscription cost?
The costs for a car subscription will vary depending on which car subscription platform you go with, and what kind of car you want to subscribe to.
Using Carbar as an example, you can get a vehicle for as little as $119 a week, which will get you a 2016 Holden Barina. Of course, that price goes up if you opt for something a little more luxurious like a Porsche Macan, which is $409 a week with a $2,517 upfront fee.
These prices include insurance, registration, roadside assistance and maintenance. For many who opt to subscribe rather than buy a car, this price also covers the costs of financing a vehicle. In the case of a $30,000 fixed loan, you would be paying about $130 a week over five years based on an 8.49% p.a. interest rate.
What are the advantages of using a car subscription service?
For those who can't afford to, or don't want to buy a car, a car subscription can be a good alternative.
Flexibility: Car subscriptions give you the ability to switch cars as often as you want, based on your lifestyle needs or simply for variety. You also don't have to pay for a car when you don't need one, such as if you're travelling overseas for an extended period of time. You're not locked into a contract - you can simply cancel your subscription and renew it when you get back.

Hassle-free: Because the car subscription provider takes care of all the typical car costs like registration and insurance, all you have to do is pay your weekly or monthly subscription fee and fill up the tank.

Try before you buy: If you're thinking about buying a new car, a car subscription platform allows you to try before you buy over an extended period of time (as opposed to taking a car for a test drive) which will give you a more realistic impression of what that car is like to own day-to-day.
What are the disadvantages of using a car subscription service?
If you need long-term access to a car on a regular basis, a car subscription may not be right for you.
Harder to add additional drivers: If you want to add an extra driver, you'll need to get the pre-approval of the car subscription company. This can make matters quite complicated if you need someone else to drive the car in an emergency.

Limitations: Car subscription platforms often have a limited amount of car makes and models available as part of their subscription plans. It's also likely that the car subscription service will enforce mileage and/or usage limitations, such as yearly kilometre limits and could restrict the driver to private use only.

You're paying depreciation on a car you don't own: The weekly or monthly subscription payment likely factors in depreciation, meaning you're essentially paying for depreciation on a car you don't even own.
Will I save money by using a car subscription service?
With the rising costs of car ownership, car subscriptions are being touted as the affordable alternative.
Mr Hang says car subscription platforms like Carbar can save drivers from all the hidden costs of car ownership, including depreciation.
"Essentially, your car loses thousands of dollars in resale value from the minute you drive it out of the lot," Mr Hang said.
"People spend tens of thousands on a new car, but only see a return of thousands when they go to sell it.
"If you are considering buying or financing a vehicle and don't want to get hit with depreciation as soon as you drive it off the lot, a subscription is a solid option."
Mr Hang says car subscription platforms simply give Aussies another option in how they acquire a car.
"For people that aren't so dependent on a car, ride-sharing or public transport may be a better option," Mr Hang said.
"Is subscription a solution for everyone? No. There are still instances where owning a car may be a better alternative.
"But in an era where sourcing car finance is tougher than ever before, and cars are set to depreciate faster than ever before, we're glad that we're able to provide a new solution to market that skirts both of these issues."
Looking for a good value car loan? The table below displays a snapshot of some of the lowest-rate variable-interest car loans for used cars.
Lender

---

Variable

Used

5 years

More details

Variable

New, Used

10 years

More details
Important Information and Comparison Rate Warning
As a car subscription covers all the usual costs of car ownership like insurance, it can make financing a car more predictable, transparent and affordable. But how do the costs stack up against buying a car?
We asked Michael Higgins, co-founder of Blinker, a platform that allows dealerships, resellers and manufacturers the ability to launch their own car subscription services.
"Understanding the true cost of subscription isn't quite as simple as comparing the yearly costs to the costs of buying a car. For starters, if you're buying a car on finance, your personal finances will have an impact on the terms of your loan," Mr Higgins told Savings.com.au.
"Car subscription offers you the ability to swap to a car that better suits your needs, so you may not have the same car for the year.
"So while we can't compare the two directly, we can look at the different scenarios where car subscription might be a better option than traditional methods of buying a car."
The young professional
A car can be a costly expense for many young professionals starting out in their careers. Most turn to cheap, second-hand cars and many will end up upgrading their car or selling it as their life circumstances change.
So would it be cheaper to subscribe to a car rather than buy one?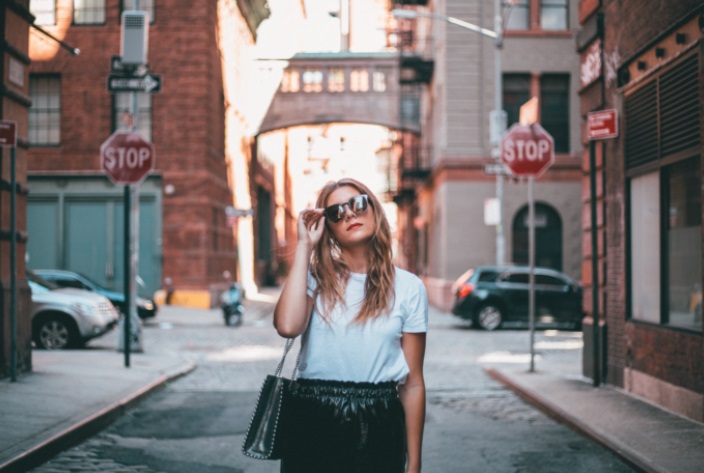 Let's put it to the test. Our young professional, Kate, has $10,000 saved that she plans on using for a three month trip to Europe. She's looking for a safe, reliable car while she continues working and saving for her trip, which she anticipates taking in nine months' time.
Her car of choice is a second-hand 2011 Ford Focus valued at $10,490 on HelloCars. Let's break down the costs:
If Kate buys:
Deposit - $5,000 (outstanding three year loan - $5,490)

Registration - $305

Comprehensive insurance - $1,320

Roadside assistance - $90

Routine maintenance - $250

Depreciation the first year - $1,049

Interest on her loan in the first year - around $198
The total cost for the first year of owning the Ford Focus is $8,212, with most of the loan still to pay. That's almost her entire savings for her trip and we haven't even considered any unexpected expenses that she may need to budget for.
If Kate subscribes:
Weekly payment of $129/week for nine months
The total subscription costs are $5,031 - a saving of $3,181 rather than buying the car on finance.
The family car
Many people choose to upgrade their existing car to something a little bigger when starting a family, which is no small outlay.
Would it be cheaper for a family to buy or subscribe to a car?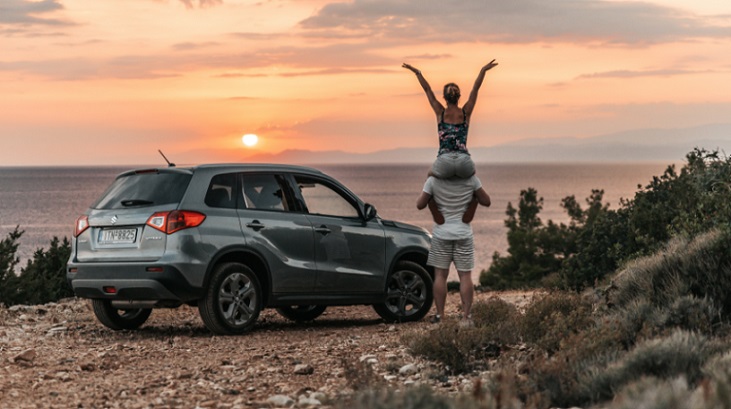 Matt and Liz are expecting their first child in the next few months and want to sell their current vehicle for something more spacious.
They've got their eye on a 2014 Mazda CX-9, valued at $27,490 but they're torn between buying or subscribing to it.
If Matt and Liz buy:
Deposit - $9,790 (secured by selling their Ford Fiesta - leaving an outstanding loan balance of $17,700)

Registration - $1,392

Comprehensive insurance - $1,595

Roadside assistance - $199

Routine maintenance - $250

Depreciation in the first year - $2,749

Loan interest - around $652
The total cost in the first year of owning then Mazda would work out to be $16,627, with a large chunk of the loan still to pay (not to mention all the costs of a new baby).
If they subscribe:
Weekly payment - $278 per week
With the money Matt and Liz can make from the sale of their old car ($9,790) they can cover the cost of the subscription for the next 35 weeks. For the rest of the year, it will cost them an extra $4,666 in subscription payments.
Overall, by subscribing they've saved $2,171 with most of the costs covered through the sale of their old car, and can upgrade their vehicle again without needing to sell.
Savings.com.au's two cents
Car subscriptions may not be for everyone, but there are times when subscribing can make more sense than buying.
If your needs are always changing or you just like the idea of being able to drive a car for a monthly fee with no strings attached, a car subscription could be right for you.
But for people whose circumstances aren't likely to change any time soon or who don't expect to upgrade their vehicle for a long period of time, buying is probably the better option as a car subscription over a five year period generally isn't cost-effective.
---
---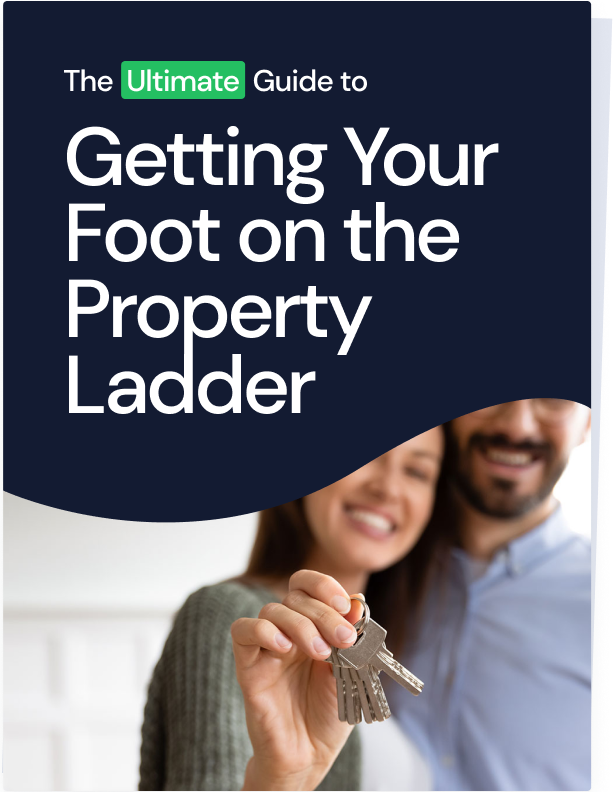 Ready, Set, Buy!

Learn everything you need to know about buying property – from choosing the right property and home loan, to the purchasing process, tips to save money and more!

With bonus Q&A sheet and Crossword!