The boutique bank, owned by 26 industry super funds, angered thousands of borrowers when, without much warning, it drastically reduced the amount they could redraw from their home loans.
This meant that many customers lost access to tens of thousands of dollars' worth of extra repayments (payments above the minimum required) they'd made on their mortgage to get ahead. Money which customers thought they could redraw at the drop of a hat - such as for emergencies - had suddenly been permanently sucked into their mortgage.
Customers took to social media to voice their anger, with one writing on Facebook: "Yep, bit of a shock when l discovered over $50000 missing from our redraw Friday. Poor reason for it happening, in 20 years we have never been behind on the loan, clearly we pay more than the min weekly. This money also pays our 1/4 tax bill. Not happy ME. Tried to call, on hold for far too long."
Buying a home or looking to refinance? The table below features home loans with some of the lowest interest rates on the market for owner occupiers.
Lender

---

Variable

More details

FEATURED

Online Exclusive

Up To $4K Cashback

Includes NOV RBA Rate Increase

loans.com.au – Variable Basic Cashback Home Loan (Principal and Interest) (LVR < 70%)

Immediate cashback upon settlement
$2000 for loans up to $700,000
$4000 for loans over $700,000

Variable

More details

FEATURED

Refinance Only

Apply In Minutes

Unloan – Variable Rate Home Loan – Refinance Only

No application or ongoing fees. Annual rate discount
Unlimited redraws & additional repayments. LVR <80%
A low-rate variable home loan from a 100% online lender. Backed by the Commonwealth Bank.

Variable

More details

FEATURED

Up – Up Home Variable (Principal & Interest) (LVR ≤ 90)

Up is 100% owned by Bendigo Bank.
Up to 50 offset accounts
New joiners get $10 by signing up to the app using code UPHOMESAVINGS. (T&Cs apply)
Immediate cashback upon settlement
$2000 for loans up to $700,000
$4000 for loans over $700,000
Important Information and Comparison Rate Warning
On the Monday following a maelstrom in the weekend newspapers over the move, ME's Chief Executive Jamie McPhee issued a statement to customers which said the change was made to prevent customers from falling behind their original repayment schedules.
"Our assessment showed there was a group of customers who were at risk of going above their scheduled home loan balance, if they were to activate the full redraw facility," Mr McPhee said.
"We adjusted their redraw facility to be in line with their original repayment schedule.
"In the current environment, we thought it particularly important to ensure that customers were not inadvertently at risk of not meeting their repayment commitments."
Mr McPhee said the change only affected some legacy home loans, with no effects on home loans originated over the past 5 years.
But come Friday, ME Bank announced customers who wished to reinstate their redraw limits could do so by contacting them.
2/3 - Some of our customers have told us they want their redraw limits changed back to what they were before. We are going to do that. Customers can call our dedicated hotline on 1300 308 357, or visit https://t.co/pXUP0wc3jR to reinstate their redraw limit online.

— ME (@mebank) May 8, 2020
3/3 - We acknowledge this change was poorly communicated and has upset our customers. We are deeply sorry; we were trying to do the right thing but we went about it the wrong way.

— ME (@mebank) May 8, 2020
ME Bank's redraw facility change sparked speculation the move was made in order to shrink the size of its loan book and reduce the risk of defaults.
Financial Counselling Australia chief executive Fiona Guthrie told Savings.com.au if the bank was so concerned about customers it should've talked with them before making the changes.
"If ME wanted to help those customers who are experiencing financial hardship, they should have spoken with them first and asked what they could do to alleviate some of their financial stress," Ms Guthrie said.
"It should not be a one size fits all approach. They should have spoken with them about all their options and legal rights."
---
Was what ME Bank did legal?
Changes to redraw facilities aren't uncommon or illegal. In 2018, the Commonwealth Bank (CBA) made changes to how minimum repayments were calculated, based on current loan balances and amounts available in a redraw facility.
If borrowers had amounts available to redraw, but reduced their repayments to the new minimum, the available redraw amount would slowly shrink to zero over the loan term.
But unlike ME Bank, CBA proactively contacted customers and gave a months notice, while also stating on its explainer page: "If you have a home loan and you're currently using a redraw facility to deposit money that you plan on using later, an offset account may better suit your needs."
Which is why customers were outraged and the Australian Prudential Regulation Authority (APRA) contacted ME Bank, seeking information about the changes.
It's not uncommon to change the terms of a redraw facility, but not communicating changes to customers is and could land the lender in hot water with the corporate watchdog.
The Code of Banking Practice outlines rules around changes to products, and communication which is fair, timely, and appropriate is essential for compliance.
Many affected customers were not made aware of the changes to their redraw facility until days after they were made, while some weren't notified at all.
Mortgage Choice Chief Executive Susan Mitchell told Savings.com.au we can only assume ME Bank had a legal right to do what they did but should've made clear why the change was made.
"In the current environment when consumers are understandably feeling uncertain about their finances, additional care should have been taken to communicate over and above any legal requirements," Ms Mitchell said.
"Some of those customers may have lost their jobs and may have had peace of mind in believing they had additional savings they could rely on.
"I believe that ME Bank should have notified its customers before the change was made, so that customers had the opportunity to understand the situation they were in and contact the bank if necessary."
Nicole Pedersen-McKinnon, author of Get Mortgage Free Like Me, told Savings.com.au ME were "kind of beating around the bush about an error."
"So fundamentally what ME Bank isn't explicitly saying is that they have made a mistake in calculating minimum repayments along the way," she said.
"Because if a customer had put money in addition to those minimum repayments, then there's no reason they shouldn't be able to take out that exact same amount of money unless ME Bank hadn't stuffed up the calculation of what was going to discharge the loan over the contracted loan term."
---
Is an offset account a safer option than a redraw facility?
What many people don't understand is the extra repayments borrowers make into a redraw facility don't belong to them - they belong to the lender, who allows them access to it.
Furthermore, changes to the redraw facility, how much you can take out, how often, how much it costs, will also typically be at the lender's discretion, based on the contract you sign and what's in the fine print.
Ms Pedersen-McKinnon said an offset is a far safer option than a redraw facility due to its separation from the home loan.
"So an offset account has an identical interest rate saving as sticking the money directly in your loan, but it's a connected account that is effectively quarantined from your lender," she said.
"So rather than being an all in one pot, that's all on the lender's radar, it sits alongside it quietly doing its beautiful thing."
Ms Mitchell said that while paying additional amounts off your loan helps reduce the interest you pay, there are some risks of holding funds in redraw rather than offset.
"The severity of the risks all depend on the customer's personal circumstances which is why it's important to speak to a mortgage broker who can explain the differences," she said.
"The lender usually has the legal right to reduce the available redraw amount as ME Bank did.
"This is not a great customer experience and it is unlikely a lender would do this without sufficient reason.
"Whilst the removal of redraw impacts the customer's access to liquid funds, it does not usually change the borrower's credit limit or exposure to the bank."
Ms Mitchell added that while offset accounts were less risky than redraw facilities, they still were not without their faults.
"Offsets are separate deposit accounts. Amounts in these types of accounts are guaranteed by the government up to an amount of $250,000," she said.
"If a borrower holds funds greater than $250,000 in an offset then those amounts greater than $250,000 will not be covered by the Government guarantee in the unlikely event of the bank becoming insolvent."
---
Will we see more adjustments to redraw facilities in the future?
Ms Pedersen-McKinnon said it was vital people understood what they were getting into when signing documents for a home loan.
"The new danger in Australia is that in the fine print, as many loan documents, it says that when you've overpaid and you get into financial trouble, a bank can withhold that money from you to service your debt," she said.
"Although this will come as a huge shock to people, that's quite valid because if you're at risk of not being able to meet your repayments, then you owe them money and they can take it if you've made the mistake of sitting it with them in the first place."
Ms Pedersen-McKinnon said while lenders were currently supporting borrowers experiencing financial hardship, as profit margins shrunk, banks would again start acting in their own self-interests.
"This has been proven to be dangerous in other crises and we've seen banks in Australia now choose to use that money to cushion themselves rather than to honour the spirit of redraw for their customers.
"Don't miss the fact that CBA did this two years ago and ME bank is not the first and it won't be the last to do this."
---
---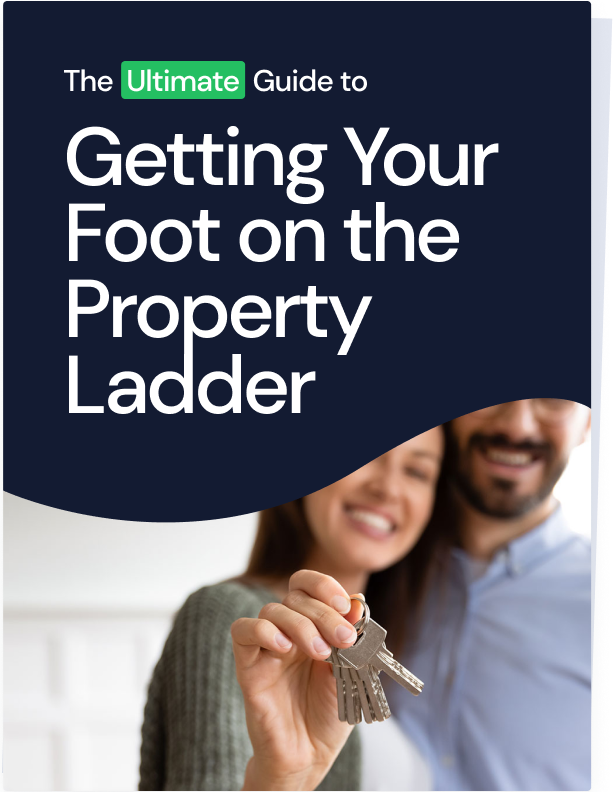 Ready, Set, Buy!

Learn everything you need to know about buying property – from choosing the right property and home loan, to the purchasing process, tips to save money and more!

With bonus Q&A sheet and Crossword!