ME Bank, originally short for Members Equity Bank, is an Australian bank now owned wholly by Bank of Queensland. It used to be owned by a consortium of superannuation funds, but was acquired by challenger bank BoQ in 2021.
Despite what the name technically stands for, ME is no longer customer-owned, and is instead a digital bank offering home loans, savings accounts, credit cards, term deposits, and transaction accounts.
What home loans does ME Bank offer?
Whether you're a first home buyer, a refinancer, a property investor or another type of borrower, ME could have plenty of mortgage products to suit your needs.
ME offers a range of home loans to both owner-occupiers and investors, including:
The Flexible Home Loan: As the name suggests, this is a low-rate flexible home loan that has numerous extra features like a 100% offset account and free redraws, complete with no fees for valuing, and the option of fixing or splitting the loan.

The Flexible + Member Package Home Loan: The Flexible Home Loan with extra products linked, such as a credit card.

The Basic Home Loan: A no-frills home loan with no monthly account-keeping fees, and no application fee, but could attract a higher advertised rate than Flexible loans.

Fixed Home Loans: ME also offers the Flexible and Package home loans for fixed terms ranging from one to seven years.
ME Bank also offers different types of repayments (e.g. interest-only, or principal and interest) to suit different circumstances.
Compare some of ME's home loans for owner occupiers in the table below:
Lender

---

Variable

More details

ME Bank – Basic Home Loan ($150k+, LVR < 80%)

Variable

More details

ME Bank – Basic Investment Loan (Principal and Interest) (LVR < 80%)

Variable

More details

ME Bank – Basic Home Loan ($150k+, LVR 80%-90%)

Variable

More details

ME Bank – Basic Home Loan ($150k+, LVR 90%-95%)
Immediate cashback upon settlement
$2000 for loans up to $700,000
$4000 for loans over $700,000
Important Information and Comparison Rate Warning
ME Bank mortgage features
Accompanying some of ME's home loan products are the following features:
Redraw facility: Redraw extra repayments at no cost on variable rate loans. On fixed loans you can make up to $30,000 in extra repayments during the fixed rate period.

Offset accounts: ME bank offers a 100% offset account to help borrowers save on interest.

Early, extra and more frequent repayments: You can change your repayment amount and frequency with ME Bank to suit your own schedule

Repayment holidays: You can take a break from your repayments for up to 12 months at a time (although interest will still accrue).

Split repayments: You can split your repayments between fixed and variable to get the best of both worlds.

Interest in advance: If you're an investor, you can pay an interest chunk upfront, which could be more tax effective.
ME also offers a home loan health check-up where you can check the progress of your loan repayments with one of ME's experts.
ME Bank home loan pre-approval
Conditional approval, or pre-approval, tends to take less time than unconditional approval, and you should receive a pre-approval within one business day of completing your application with ME. Pre-approval is also called 'approval in principle'.
How to apply for an ME Bank home loan
Eligibility criteria
To be eligible to apply for a home loan with ME you generally need to:
Be 18 years old or over

Be an Australian citizen or permanent resident

Have a regular source of income

Demonstrate your ability to service the loan

Have a clean credit history (never been bankrupt)
You can apply for an ME Bank home loan online or by phone on 13 15 63. You can also call ME to book a chat with a mobile expert.
Like with all home loans, your home loan application can be unsuccessful if you don't meet the eligibility criteria or haven't supplied all the documentation required for the process to move forward.
Documents and information needed
To ensure your home loan application with ME is successful you should have the following documents ready:
A form of identification document (e.g. drivers licence, birth certificate, passport)

Your annual income and estimated assets

Your estimated expenses and liabilities

A current email address and mobile phone number
ME can verify your identity electronically or over the phone, using the personal details you provided during your application. But you can also verify your ID with ME directly by filling out its identification verification form on its website.
Image from ME Bank
---
---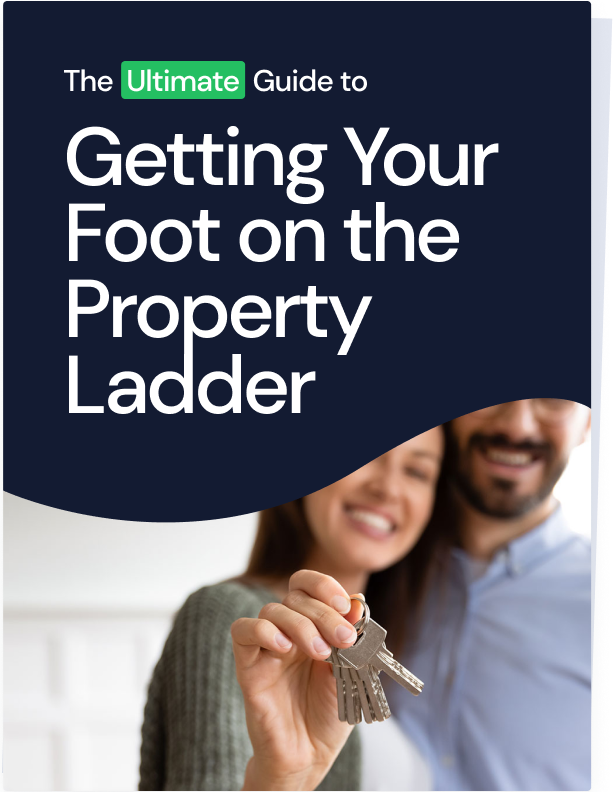 Ready, Set, Buy!

Learn everything you need to know about buying property – from choosing the right property and home loan, to the purchasing process, tips to save money and more!

With bonus Q&A sheet and Crossword!