Almost half (49%) of Gen Z investors are investing their money for less than five years, putting their savings at risk according to new research from Barclays Smart Investor.
More than a fifth (21%) of Gen Z investors say they are investing to take advantage of the market, while 16% plan to 'play the markets' to get rich quick.
"It's great to see an increase in young people interested in investing, but it's worrying to hear that so many Gen-Zers are looking for a short-term win, rather than investing for the long-term through a balanced portfolio," Head of Behavioural Finance at Barclays Wealth, Rob Smith, said.
"The last year has seen many people enter the market for the first time and, if you've done well, it's often easy to assume that you can replicate your success in the years to come - but that's not always the case."
Over the past year, younger generations have taken more risks with their investments - 30% of Gen Z's admitted to this behaviour compared with 18% of 35-44 year olds.
The last year has also seen younger investors pick up investing habits that are traditionally viewed as unfavourable.
A quarter of Gen Z investors admit to checking their portfolio more often, and a fifth are placing trades more frequently, while 14% are making more speculative investments since the start of the pandemic.
Mr Smith said it's important for young investors to remember that investing is a long game.
"Just as markets rise, so can they fall and by investing money that you may need for the short-term, you increase the chance that you'll be forced to sell at a less favourable point in the market and end up with a loss - potentially putting you off investing again," Mr Smith said.
"This is why one of the golden rules to investing is to try and commit for at least five years - to give yourself the best chance of riding out any dips in the market.
"We often hear that younger investors are drawn to investing for the excitement of the markets - but the highs and lows can be incredibly stressful if they come around too often, and so it's best practice to sit back and not check your portfolio too often."
To get the buzz of investing without taking on as much risk, Mr Smith said young investors should think about creating a 'satellite' portfolio by setting aside a small pot of money to invest in higher risk, speculative investments while keeping the bulk of investments in safer, lower risk options.
"This means that you can still have a bit of fun and try out different approaches, without taking on too much risk," he said.
ASIC to crack down on 'finfluencers'
The COVID pandemic gave way to an influx of new investors, with nearly half a million Aussies investing for the first time - many of those young Australians.
With it came a new phenomenon: social trading, which is where 'finfluencers' (finance influencers) give out unmoderated investment advice on social media platforms like TikTok and Reddit.
At a recent joint parliamentary committee hearing, when asked what he thought about reports of social media influencers giving financial advice, ASIC chairman Joe Longo said it was a "big subject" and an "area of big concern" for ASIC.
ASIC Commissioner Danielle Press added that unmoderated, unlicensed financial and investment advice is a topic the corporate regulator is monitoring "very closely and considering", particularly if the individual was recommending a financial product.
"If it is advice and is unlicensed, that is an illegal activity," Ms Press said.
"We would be very interested in that activity. If there is evidence of unlicensed advice being given, we would very much appreciate it being referred to us so we can look at it appropriately because it is illegal activity."
ASIC's warning comes after Finance Services Minister Senator Jane Hume downplayed the risks of finfluencers at a recent industry conference.
"A TikTok influencer is Generation Z's Paul Clitheroe or Scott Pape," Senator Hume said at the time.
"The TikTok influencer spruiking Nokia is not that different to the bloke down at the pub who wants to tell you all about the really great company he just invested in — but with a much louder voice."
However, Paul Clitheroe has been a licensed financial planner for decades while Scott Pape has a financial licence.
Last year, ASIC also found that amateur daytraders more often than not lost money when attempting to 'time the market'.
RMIT senior lecturer of finance Angel Zhong told Savings.com.au the government and social media platforms need to think about how to regulate unlicensed financial advice to protect inexperienced investors.
"To begin with, Fintok influencers need to put out explicit disclaimers. Platforms such as Tiktok should put out explicit disclaimers, terms and conditions or warning to those who are watching finance related videos," Dr Zhong said.
"The government needs to monitor unmoderated and unlicensed financial advice to ensure healthy development of a stable financial market.
"This is becoming increasingly important given the large number of young and inexperienced investors in the market."
Image by Executium on Unsplash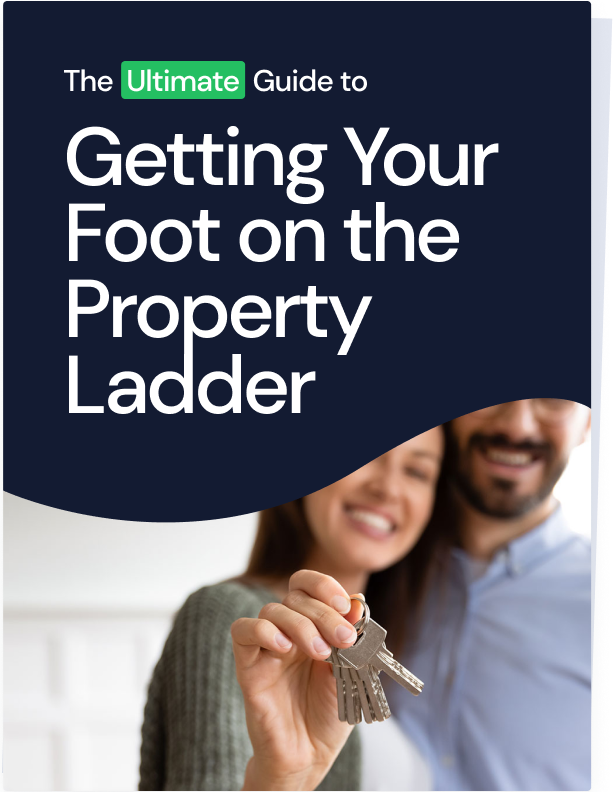 Ready, Set, Buy!

Learn everything you need to know about buying property – from choosing the right property and home loan, to the purchasing process, tips to save money and more!

With bonus Q&A sheet and Crossword!