CoreLogic research out today shows that over the three months to July 2019, the drop in house prices across the country are finally starting to ease, with no decline in values at all in July.
Research analyst for CoreLogic Cameron Kusher said Sydney and Melbourne are driving the recovery.
"Early signs are emerging to suggest that the housing market has stabilised, however, this evidence is much more prevalent in capital cities than regional markets. The combined regional markets have seen the magnitude of declines trend higher throughout 2019," Mr Kusher said.
Eliza Owen, research analyst at Domain told the 7:30 program on ABC that movements in the Sydney and Melbourne markets are a good indication of what's to come.
"It doesn't hold across all the cities, but generally we expect the high end of the market leads and provides an indication of what other markets can do in the future."
Some regional markets have seen significant declines in house values. Prices in the Perth suburb of Mandurah have fallen -35.7% since their peak. Property values are continuing to fall in larger regional areas like Newcastle, the Gold Coast, Sunshine Coast, Geelong, Illawarra, Lake Macquarie and Bunbury, according to Mr Kusher.
"The reason for the declining regional values, and with little to no real signs of improvement, is more to do with the fact that most of the larger regional markets continue to record value falls," he said.
"What is interesting is that some of the markets that have recorded significant value falls over recent years have actually recorded value increases over the past three months. Most of these are located in Queensland, Townsville, Cairns, Central Queensland and Mackay-Isaac-Whitsunday while Outback South Australia has seen the largest value increase over the three months despite values being more than 20% below their peak."
The report also found property values in Sydney and Melbourne have even seen slight increases over the past two months. Values have edged up 0.3% in Sydney and 0.4% higher in Melbourne.
"Over the coming months it will be interesting to see if the improvement continues and whether it spreads from Sydney and Melbourne to other capital cities and regional markets," Mr Kusher said.
Double-digit price growth predicted by next year
Sydney and Melbourne may be on track to record double-digit price growth by as early as next year, one analyst says.
Louis Christopher, managing director of SQM Research told the AFR the improvements seen in Sydney and Melbourne have been accelerating since the federal election in May.
"I'm not ruling out a new housing boom," Mr Christopher said.
"We have low interest rates and loosening of credit restrictions. I'm increasingly confident that we're going to see double-digit growth in Sydney and Melbourne, even without another rate cut. In fact, I think we're on track to see that happen by next year."
Mr Kusher said while it's too early to say the housing market is recovering, he admits the early signs are there.
"While there are clear signs of improving conditions, many point to the fact that the very low volume of sales in the market indicate that the recovery is not real or unsustainable.
"While that could very well prove to be true if/when stock levels rise, the truth of the matter is that in a downturn, sales volumes typically fall and subsequently, the early stages of a housing recovery are usually characterised by low volumes of sales.
"At this stage, the improving trend is quite real."
Tim Lawless, CoreLogic's Head of Research, said a number of factors are supporting the turnaround in housing conditions.
"Lower mortgage rates, improved access to credit, a boost in housing market confidence post the federal election and recent tax cuts are likely the primary drivers."
Despite an improvement in credit availability, Mr Lawless said credit policies are toughening which could put a lid on price growth.
"Housing credit policies remain much tougher than they were prior to the Royal Commission as lenders continue to move away from the Household Expenditure Measure (HEM) and examine borrower spending behaviours and expenses more closely," he said.
"Lenders now have the benefit of comprehensive credit reporting whereby borrower debt profiles are more transparent, providing lenders with the ability to assess creditworthiness in more detail.
"The ongoing tightness in housing credit is expected to keep a rapid rebound in housing values at bay, despite the lowest mortgage rates since the 1950s."
Global trade war could derail housing market recovery
The possibility of a global trade war between the United States and China could put the brakes on any chance of a housing market recovery.
"If we're going to enter into a global trade war and it gets nasty, it will be a significant risk for the Australian economy and it will have an impact on a number of fronts," Mr Christopher told the AFR.
RBA Governor Phillip Lowe is also concerned about the impacts of the trade war on the Australian economy.
"To date, the Australian economy has been largely shielded from the effect of trade disputes. But Australia has been a major beneficiary from the rules-based global trading system over many decades. The current threats to that are clearly a major risk for the Australian outlook over a longer horizon," Mr Lowe said at a speech in Sydney earlier this month.
---
---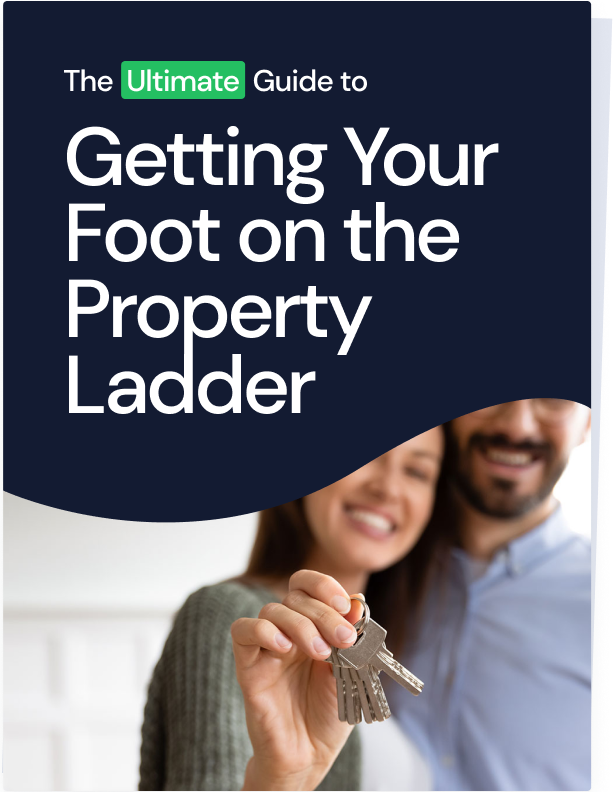 Ready, Set, Buy!

Learn everything you need to know about buying property – from choosing the right property and home loan, to the purchasing process, tips to save money and more!

With bonus Q&A sheet and Crossword!