The Commission's Report on Government Services 2021, which provides information on government spending and its effectiveness each year, found 50.2% of low-income households experienced rental stress, and 43.4% of households privately renting were considered to be low income.
According to this report, rental stress is defined as a household spending 30% or more of its gross income on rent, similar to mortgage stress, while it used the Australian Bureau of Statistics' definition of 'low-income': incomes in the 3rd to 20th percentiles of equivalised disposable household income.
Buying a home or looking to refinance? The table below features home loans with some of the lowest fixed interest rates on the market for owner occupiers.
Lender

---

Fixed

More details

Free Redraw Facility

Tiimely Home – Live-in Fixed Home Loan (Principal and Interest) 1 Year

Fixed

More details

Westpac – Premier Package Fixed Options Home Loan (Principal and Interest) 1 Year (LVR 70%-80%)

Fixed

More details

ANZ – Fixed Rate Home Loan (Principal and Interest) 1 Year (LVR < 80%)
Important Information and Comparison Rate Warning
This level of rental stress among low-income earners has largely remained unchanged in the past 10 years.
But the report also notes that 55.4% of those receiving Commonwealth Rental Assistance (CRA) - between $90 and $190 per fortnight in payments depending on the recipient - would have experienced rental stress without it.
With CRA, 29.4% still experienced rental stress.
The Government's spending on rent assistance was $4.7 billion in 2019-20, while total Australian, State and Territory government spending for social housing and specialist homelessness services was $5.3 billion in 2019‑20.
Read (in-depth): What's in store for struggling renters in 2021?
Many Australians not having their housing needs met
Just over a third (33.6%) of Australians who needed accommodation did not have their housing needs met, according to the report, an increase of almost 5 percentage points from 2015-16.
The main aim of housing and homelessness services, according to the PC commission, is to "ensure that all Australians have access to affordable, safe and sustainable housing — a vital determinant of wellbeing that is associated with better outcomes in health, education and employment, as well as economic and social participation".
Mission Australia Executive Ben Carblis said there are still far too many people suffering from rental stress and homelessness.
"Australia's housing system remains in urgent need of repair and investment. With the severe shortage of social and affordable homes, too many people simply can't find a safe, secure and affordable home," Mr Carblis said.
"This leads to people and families facing terrible choices between paying for food, bills, the rent or even medication and missing out on other essentials."
A separate study by Equity Economics last year (commissioned by welfare and housing advocate Everybody's Home) found homelessness could surge by 9% in 2021, driven mainly by the economic conditions created by the pandemic.
According to Mr Carblis, Mission Australia supports a national plan to end homelessness, through both government and private investment.
"Investment in building, upgrading and improving social and affordable housing will support economic recovery, improve social and economic outcomes for people on lower incomes, and will help Australia take great strides in helping to end homelessness," he said.
"As an immediate economic stimulus measure, the Government should prioritise investing in building 30,000 new social homes over a four-year period under the Social Housing Acceleration and Renovation Program (SHARP) proposal.
"We also must ensure that income support payments are set at an adequate rate to keep people out of poverty and enable them to pay for housing as well as other essentials like food, medicine and education."
According to Everybody's Home, a $7 billion investment in social housing construction could make a serious dent in homelessness, boost the post-pandemic economy by $18.2 billion, and create 18,000 jobs per year over four years.
The PC report confirmed the importance of services such as rent assistance and social housing, yet the Federal Government did not include any extra social housing investment in October's 2020-21 Budget.
That's despite it being a well-backed policy by numerous economists, social groups, and property and construction groups.
Victoria ($5.3 billion) and NSW ($813 million) have committed to social housing infrastructure in their state budgets.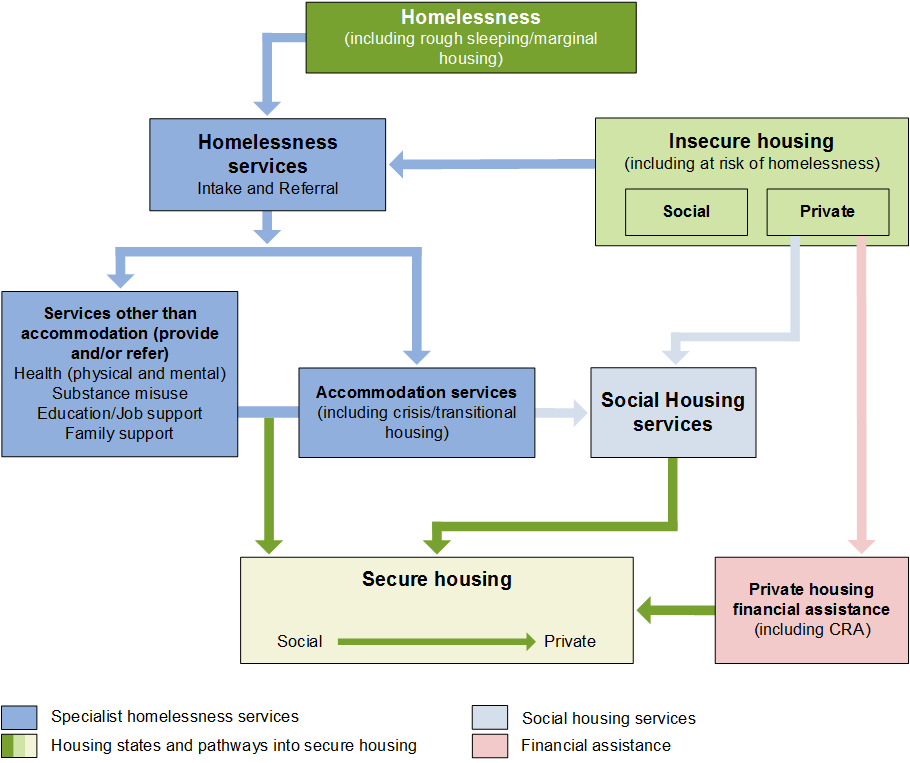 Role of housing and homelessness sector services in pathways to secure housing. Source: Report on Government Services 2021.
Photo by Nicolas Gonzalez on Unsplash
---
---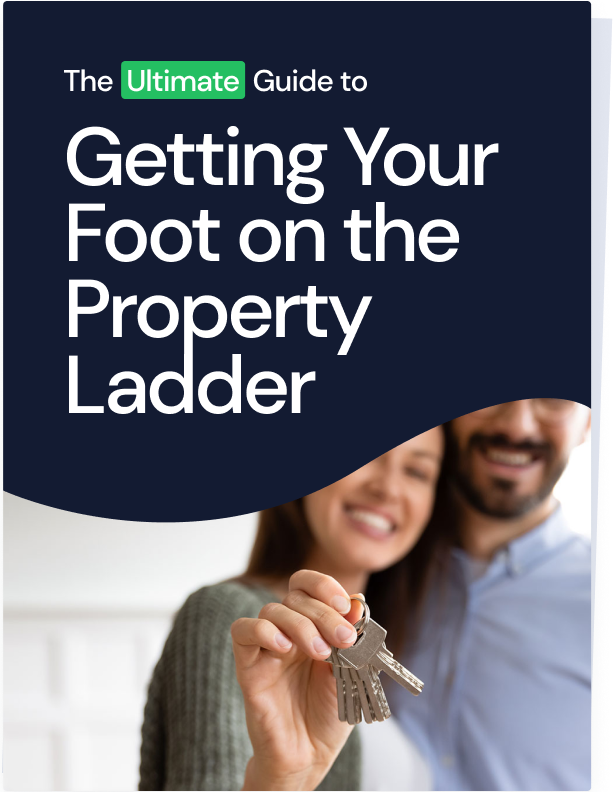 Ready, Set, Buy!

Learn everything you need to know about buying property – from choosing the right property and home loan, to the purchasing process, tips to save money and more!

With bonus Q&A sheet and Crossword!