**BREAKING: Full details of the $25k HomeBuilder grant have been announced**
Homebuyers could be offered a grant of up to $25,000 to build new homes or make substantial renovations to their existing home, according to early reports.
News.com.au yesterday confirmed that renovators will have to "match the 'free' cash by more than a dollar for a dollar" and demonstrate "substantial spending" meaning that smaller, DIY projects such as a paint job will be out of the question under the scheme.
Prime Minister Scott Morrison said the scheme is designed to target over 380,000 tradies' jobs which have dried up in the wake of the COVID-19 pandemic.
"We are more interested in the larger projects and new home builds and things like that," Mr Morrison told 2GB on Monday.
"We are looking at a bit of drop off in that current home building that's going on. That's not good for tradies and not good for jobs.
"The tradies and all the others – the apprentices and others who work in that home building sector are going to feel a lot of pain unless we can keep a continuity in the business with house construction. A big part of coming out of the COVID-19 crisis is our infrastructure spending."
It is understood a means test will be applied to the grant which is expected to be announced as early as Thursday.
Buying a home or looking to refinance? The table below features home loans with some of the lowest variable interest rates on the market for owner occupiers.
Lender

---

Variable

More details

FEATURED

4.6 Star Customer Ratings

Includes Nov RBA Rate Increase

loans.com.au – Variable Home Loan (LVR < 90%)

Low rates for purchase and refinancing
Simple online application process
No fees, unlimited redraws, 0.10% offset

Variable

More details

FEATURED

Unlimited Redraws

ubank – Neat Variable Home Loan (Principal and Interest) (LVR < 60%)

No annual fees – None!
Get fast pre-approval
Unlimited additional repayments free of charge
Redraw freely – Access your additional payments when you need them
Home loan specialists available today

Variable

More details

ANZ – Standard Variable Home Loan (Principal and Interest) (LVR < 80%)
Low rates for purchase and refinancing
Simple online application process
No fees, unlimited redraws, 0.10% offset
Important Information and Comparison Rate Warning
The building industry has been hit hard by the pandemic, with estimates from the Housing Industry Association (HIA) of a near 50% drop in new home building which could put half a million jobs at risk over the next year.
The government hopes the construction stimulus will prevent a 30% to 50% drop in residential construction, which would damage supply and housing affordability further down the track.
Data released by the Australian Bureau of Statistics on Wednesday shows the number of dwellings approved rose by 1.0% in April in trend terms.
However, approvals for the construction of new homes fell by a seasonally adjusted 1.8% in April, lower than the 10% decrease that was expected.
This was driven by an 8.9% decrease in approvals for private dwellings which includes apartment blocks and townhouses. Private sector house approvals rose 2.7%.
"The rise in April was driven by both private sector dwellings excluding houses (1.0%) and private sector houses (0.8%)," ABS Director of Construction Statistics Daniel Rossi said.
"These results are consistent with leading indicators in early 2020, prior to the onset of the COVID-19 pandemic restrictions.
"Building approvals typically lag early indicators of housing demand, such as new home sales and new loan commitments."
Homebuyer grant draws mixed feedback
Government stimulus in the construction sector hasn't always been successful, with the Rudd government's infamous pink batts saga a prominent example.
Director of Switzer Financial Group Peter Switzer said although this stimulus package looks "less potentially threatening", it could still have negative political consequences if it encourages rorting and falsification of quotes and jobs completed.
"This will require some top notch processes that public servants aren't always good at creating," Mr Switzer wrote.
"On the other hand, they can't produce applications for the money that result in too much red tape, or else a good economic idea could end being a political disaster."
There are also concerns that calls for homebuyer grants will cause many customers to stop making inquiries and delay their construction or renovation plans and wait for the grant to commence, something that could send smaller builders under.
Some builders are already reporting a drop-off in commitments from purchasers who are sitting on their hands.
A number of prospective home builders in Australia have told Savings.com.au they are considering delaying their construction plans because of the proposed grant.
The Real Estate Industry of Australia (REIA) has called for caution over the package, saying it could be detrimental to the industry.
"The REIA is concerned that measures which are directed at assisting the purchase of new dwellings in preference to existing dwellings could have a detrimental impact on buyer choice and market activity and thus lessen the economic impact," said REIA president Adrian Kelly.
Mr Kelly said less than 20% of Australian first home buyers prefer to buy new homes.
"These choices are made on affordability of older dwellings in locations that provide proximity to work, leisure activities and infrastructure including public transport," he said.
"To limit any assistance to first home buyers to only new dwellings could lead to sub optimal outcomes in the utilisation of existing property and infrastructure."
However, the grant will be made available for everyone - not just first home buyers.
Brendan Coates, the Grattan Institute's Household Finances program director said money for social housing, not homebuyer grants, is the key to construction stimulus.
"Grants will likely see in-demand tradies raise their prices, especially if the government is effectively paying for most of the work done. It will also be harder for officials administering the scheme to determine if the work has been done before paying out the money," Mr Coates said.
"There's a better way to support residential construction without providing such big windfalls to developers: Fund the building of more social housing.
"Building 30,000 new social housing units today would cost between A$10 billion and A$15 billion. Because state governments and community housing providers won't have to worry about finance, marketing and sales, they'll be able to get to work building homes much quicker than the private sector.
"The boost to the economy would be pretty immediate."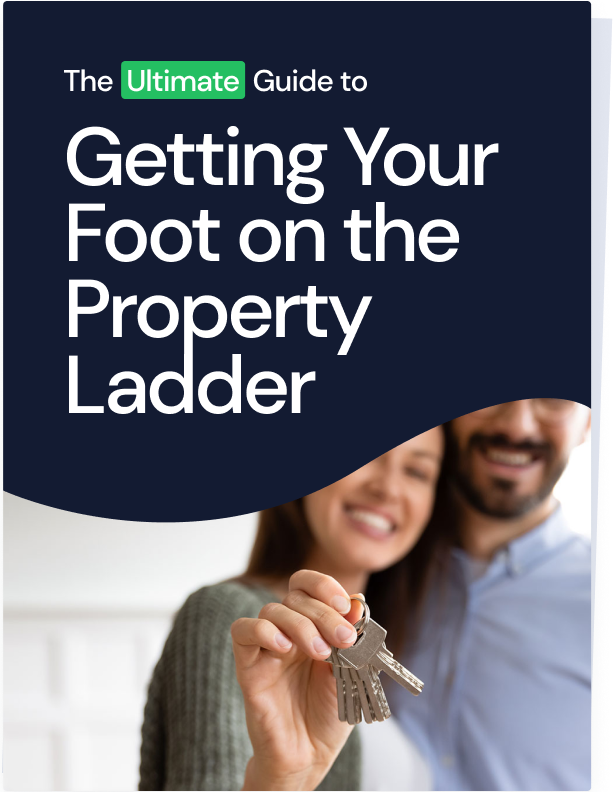 Ready, Set, Buy!

Learn everything you need to know about buying property – from choosing the right property and home loan, to the purchasing process, tips to save money and more!

With bonus Q&A sheet and Crossword!