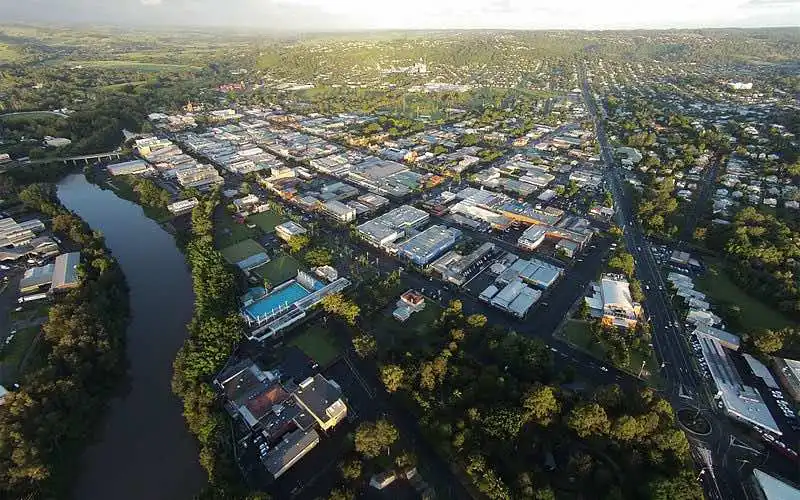 Signal outages caused by flooding in Lismore have rendered ATMs and mobile banking in the area largely unusable, leaving many residents with no access to funds.
Lismore-based Summerland Credit Union opened up an emergency community banking hub at Southern Cross University on Monday, which is situated slightly uphill from the the worst-affected areas of the CBD.
There customers can do their everyday banking, including withdrawing cash from the hours of 9am to 5pm.
The Lismore-based mutual has also extended its contact hours from 7am to 7pm, contactable at 1300 802 222.
Summerland has opened up the hub to five other mutual banks including BCU, G&C Mutual, Greater Bank, Newcastle Permanent, and Southern Cross Credit Union.
Cash withdrawals made with cards from other institutions are also free, and additional ATM and cash drops will be deployed to Northern Rivers towns in the coming days.
Melina Morrison, CEO of Business Council of Cooperatives and Mutuals, said mutual banks are the "heart and soul of their community".
"The decision by Summerland to set up a banking hub to restore banking services in Lismore and the Northern Rivers, not only demonstrates that they put the needs of their customers first, but it also shows the value of local knowledge in responding incredibly quickly and effectively to local need," Ms Morrison said.
The major banks have largely outsourced their ATM facilities' operations to Armaguard and Prosegur, which adds another layer of complexity in dispatching emergency cash facilities.
That said, NAB and ANZ have reportedly set up temporary banking facilities in shipping containers in downtown Lismore.
NAB's is dubbed 'Bank in a Box', is open from 9.30am, and provides residents the opportunity to chat with a banker and access a full range of banking services via iPad.
ATM withdrawals are free and available 24 hours a day through this service no matter the institution.
What's the future of cash payments?
Emergency scenarios can expose the fragility of internet and mobile banking while highlighting the value of physical cash - as the flood disasters and the situation in Ukraine have demonstrated.
Despite this, Australia has appeared to creep ever closer towards a cashless society in recent years, but there has been some resistance.
In late 2019, the Federal Government introduced a bill proposing the banning of cash payments over $10,000.
Those evading the ban could have faced up to two years' imprisonment.
However in December 2020 the Bill was nixed by the Senate.
In February NAB also banned customers from making in-branch payments on their credit card bills.
This drew controversy and the major bank has since quietly backflipped on this policy.
RBA data in the graph above shows the value of ATM withdrawals has been on a strong decline over the past 15 years, plunging at the onset of the pandemic in March-April 2020.
It then rebounded slightly, with no scientific evidence suggesting Covid transmission via banknotes is greater than any other surface.
The average value of ATM withdrawals has been steadily increasing, as seen in the graph below.
However, averages generally increase when overall figures decrease.
The floods' impact on cash withdrawal data likely won't be evident until February and March data are released over the next couple of months.
---
Photo by kingyj on Wikimedia Commons