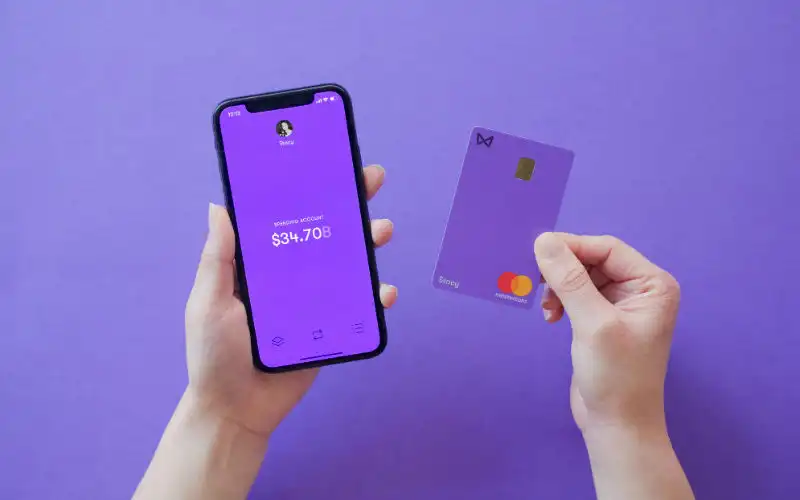 Image supplied by Wildcard
It can be hard to resist spending your entire paycheck sometimes, particularly with the temptation of buy now pay later services like Afterpay and Zip. Most young Aussies (aged 18-29) have less than $5,000 in the bank, with nearly a quarter (24%) having under $1,000, according to a 2018 triple j survey.
That's why Nathan Tesler created Wildcard: a transaction account incentivising millennials to save more and think twice before spending by drip-feeding their pay into their interest-bearing transaction account.
"We're seeing a big trend in my generation towards buy now pay later services that encourage reckless spending and erode people's savings," Mr Tesler said.
"Our product is essentially 'Beforepay'. You put your salary in your Wildcard account and tell us when you next get paid. We then slowly move your income into your 'Spending Account' over the month, so you can spread out your spending more sustainably.
"That way you don't have to rely on short-term credit products at the end of your pay cycle."
The interest-bearing transaction account is the first of its kind in Australia, paying a level of interest "comparable with major bank savings accounts". At the time of writing, Wildcard pays an interest rate of 0.40% p.a. on the total balance of the account (which includes money in the 'Spending Account'), while Australia's big four banks only pay ongoing interest rates of between 0.10-0.11% on their standard, no-conditions savings accounts.
Looking for a savings account to help you save? Here is a collection of some of highest-rate savings accounts available in Australia.
Lender

---

4

0

0

0

$product[$field["value"]]

$product[$field["value"]]

$product[$field["value"]]

More details

FEATURED

Savings Account (Amounts < $24k)

4

0

0

0

$product[$field["value"]]

$product[$field["value"]]

$product[$field["value"]]

More details

High Interest Savings Account (< $250k)

4

0

0

1

$product[$field["value"]]

$product[$field["value"]]

$product[$field["value"]]

More details

0

10

0

$product[$field["value"]]

$product[$field["value"]]

$product[$field["value"]]

More details

0

0

0

$product[$field["value"]]

$product[$field["value"]]

$product[$field["value"]]

More details

Online Savings Account (<$250k)

400

1

$product[$field["value"]]

$product[$field["value"]]

$product[$field["value"]]

More details

Lifestyle Account (< $75k)

0

0

0

$product[$field["value"]]

$product[$field["value"]]

$product[$field["value"]]

More details

Bonus Saver Account (Amounts < $100k)
Rates based on a savings balance of $10,000. Introductory bonus interest rate products not included. Sorted by total interest rates. Refer to providers' websites for bonus rate conditions. Rates correct as of May 26, 2022. View disclaimer.
Speaking to Savings.com.au, Wildcard Head of Customer Acquisition Stacy Goh said the name 'Wildcard' comes from the sporting term.
"In sporting competitions and card games, a 'wildcard' represents an opportunity to participate in something that a player couldn't otherwise access," Ms Goh said.
"We built Wildcard for those who want to save money, but have found that the current tools, like budgeting apps and excel spreadsheets, don't work for them. Plus, you receive a physical Wild-card after you sign up."
Wildcard has partnered up with global Mastercard issuer EML Payments to issue their accounts, which Tesler says has allowed them to put out a full-featured product to the market quickly.
"Working with EML has given us speed to market and allowed us to focus on product, rather than pursuing a banking licence," Mr Tesler said.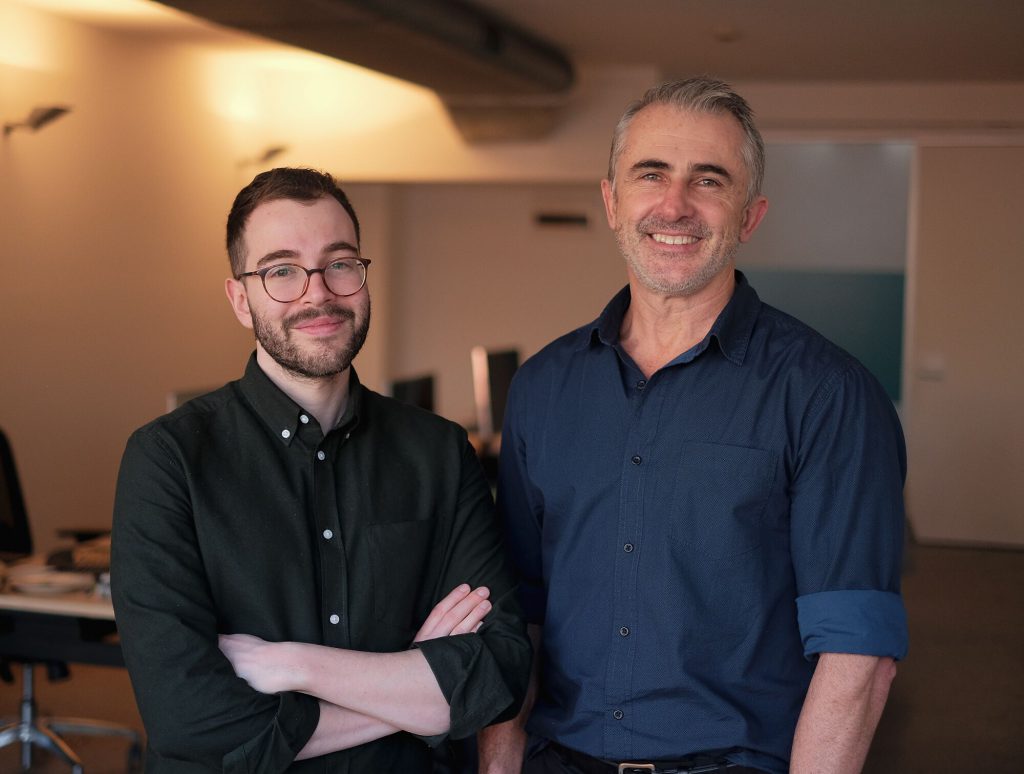 Pictured: Wildcard founders Nathan Tesler and Randall Maccan. Image supplied.
Wildcard co-founder Randall Maccan said unlike many banks and credit cards whose revenue is driven by customers spending more, Wildcard makes money when customers save money.
"Not having to manage a balance sheet means we can operate a low cost, scalable model. We earn a margin from our card issuer based on the size of our deposits – so the more they save, the more we earn. A deposit-based model aligns us with our customer, and means that unlike a bank, we don't need to try and get our customers into debt," Mr Maccan said.
So far, Wildcard has issued over 7,500 cards and are on track to have about 15,000 customers by the end of the year.
How does the Wildcard app work?
It's payday. You're stoked to see a big number in your bank account and you decide to treat yo'self. Aaaaand before you know it, you're eating two-minute noodles for dinner while you wait for payday.
Sound familiar? It's a situation a lot of millennials find themselves in and they're the audience Wildcard has squarely in its sights.
Instead of receiving your pay as one fortnightly (or monthly) lump sum, the Wildcard app allows users to spread out their paycheque, so you essentially give yourself a little bit of money to spend every day.
When you put money onto Wildcard, it will go into your Pay Account first. Users can opt to put their entire paycheck into their Pay Account, or only some of it. Tell the app when you next get paid and the app will drip feed the money into your Spending Account across your pay cycle. That way, you can't blow your entire pay in one go.
The Wildcard app is connected with a prepaid Mastercard that can be used to make everyday purchases and shop online and with Apple Pay. You can even use the card overseas and Wildcard will reimburse you for the foreign exchange fee. Wildcard can be used at most ATMs for free.
You can also create multiple 'savings accounts' within the Wildcard app and nominate how much you want to put away, how often and for what purpose (a Japan holiday maybe?).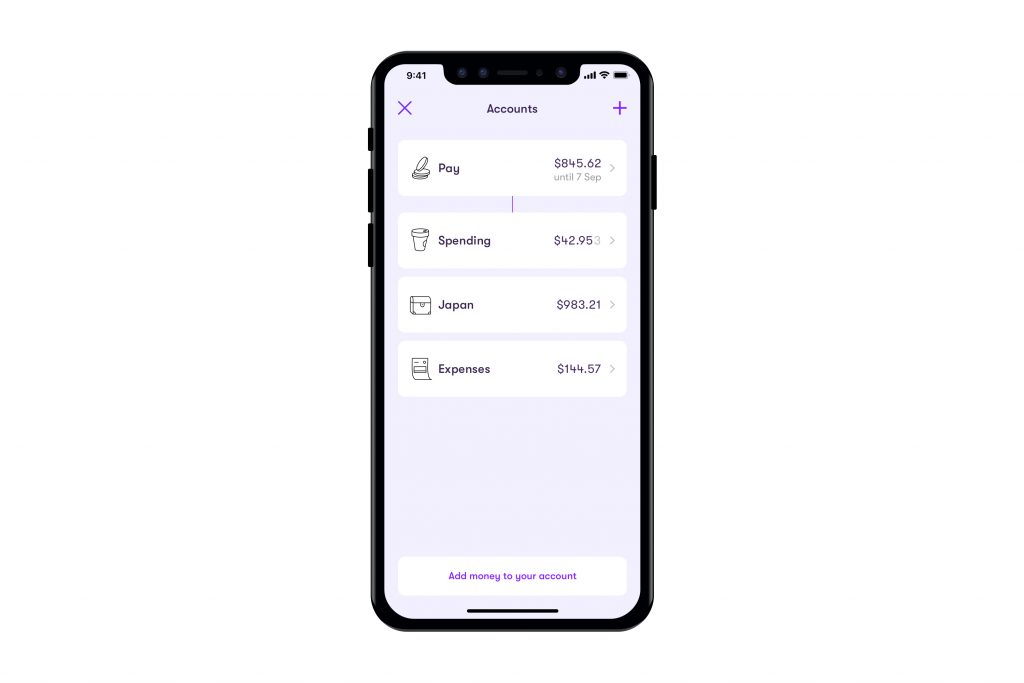 Source: Wildcard
Wildcard pays interest on every dollar in all your accounts, but users have to opt in for this.
Users can also set up recurring bill payments or transfers which will come out of the Expenses account. You can transfer money to any bank account within Australia.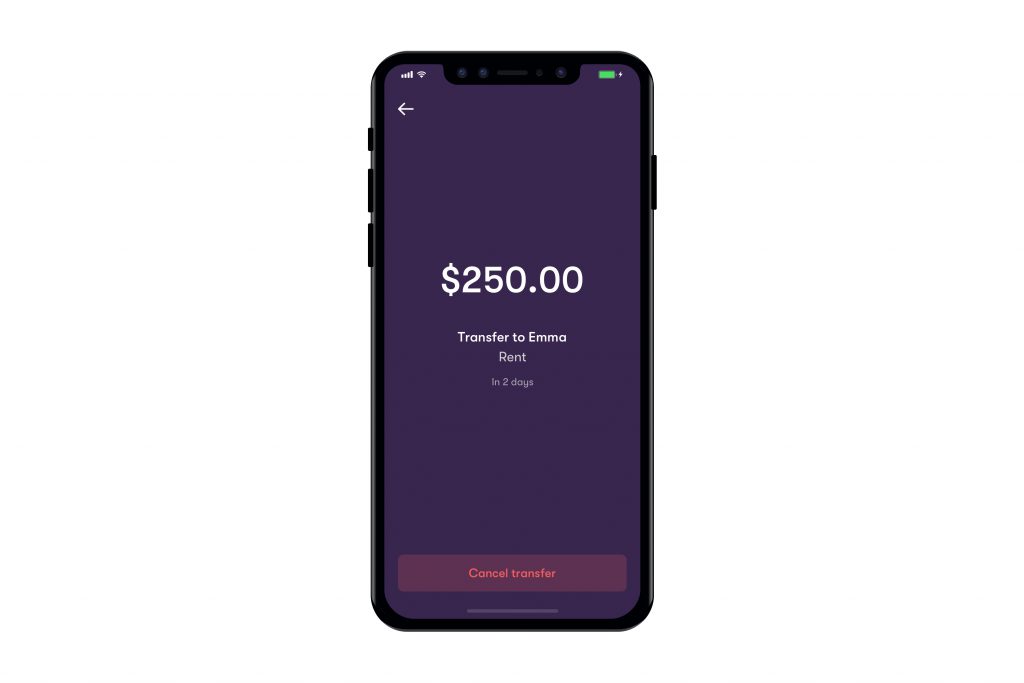 Source: Wildcard
The card comes with no account keeping fees and users can cancel whenever they like.
The app is available to download on the iOS App Store and customers can sign up for a fee-free transaction account and start using their card instantly through Apple Pay. The physical Mastercard will take a few weeks to arrive.
An Android app and more product features will be available soon.
Wildcard chosen to test open banking
Wildcard was one of 10 businesses chosen by the Australian Competition and Consumer Commission (ACCC) to test the Consumer Data Right (CDR) in banking in the lead up to its launch in February 2020.
One of the many benefits of open banking is that it will allow consumers to switch banks by moving all their debit and payee details across instantly, something Mr Tesler says could be done in as little as "30-seconds".
"The transaction account is one of the hardest financial products to change providers for. That friction means consumers stay with providers longer than they should, even if better options are available. Open banking will let us make switching dead simple, and it's the first step in moving the banking industry towards a meritocracy, rather than an oligopoly."
So in other words, open banking could allow consumers to wield more power by making it easier for them to switch to better value banking products, forcing the major banks to be more competitive on interest rates, thereby earning customers based on merit, as opposed to things like brand awareness.
Through open banking, customers can consent to instantly sending Wildcard a history of their transactions, and a list of their scheduled payments, payees and billers. Wildcard will then use that data to set up a completely personalised account for the customer, removing all the hassle that comes with switching banking products.
Ms Goh said open banking will solve one of the biggest problems in the banking sector – customer inertia.
"About 40% of Australians are still using the bank account their parents set up for them, and most won't change banks because they think it will be a hassle and time-consuming. Open banking will make it much easier to compare and switch banks," she said.
"For Wildcard specifically, a customer can consent to sending us their existing banking data (transactions, scheduled payments, payees, etc). This will allow us to set up a personalised account for them in under 30 seconds and help them migrate providers if they choose to do."
Ms Goh said the future of banking looks bright and that the big banks, who have been concerned that open banking will see them lose customers to fintech startups like Wildcard, will just have to up their game.
"We'll hopefully see more fintechs like Wildcard enter the market that solve specific problems with simple, high tech solutions. Thanks to initiatives like open banking, Australians will then be able to easily switch over to providers which best suit their financial needs," she said.
"All of these changes will put pressure on the major players to build better products, offer more competitive rates, and improve the quality of customer support."
Open banking is set to kick off in February 2020 starting with the big four banks as data sharers, with other banks to eventually follow suit.
---
Latest Articles