Borrowers with deposits of below 20%, but no less than 10%, could now be eligible for loans.com.au's 'Essentials' principal and interest (P&I) owner-occupier (OO) home loan at a rate of 3.64% p.a. (3.66% p.a. comparison rate).
This product was previously only available to those with a deposit of at least 20%, that is, a maximum loan to value ratio (LVR) of 80%.
Loans.com.au also cut the interest rate on its OO P&I 'Offset' product for those with a 90% LVR by 32 basis points from 4.04% p.a. to 3.72% pa. (3.74% p.a. comparison).
This interest rate is now the same as it is for those taking out the 'Offset' product with an LVR of 80%.
Earlier this month, the veteran fintech released a new home loan with an ultra-low interest rate of 3.48% p.a. (3.50% p.a. comparison rate), however, this is still only available to borrowers with an LVR of 80% or less.
Borrowers with an LVR of over 80% are typically required to pay for lenders mortgage insurance (LMI), which could cost around $7,000 on a $400,000 home loan at an LVR of 90%.
Loans.com.au Managing Director Marie Mortimer said the company had seen more activity among first home buyers and it wanted to help them get a foot on the property ladder.
"People buying for the first time haven't usually been able to accumulate as much equity as those who have already enjoyed the capital gains from home ownership but we don't think they should be penalised for that," Ms Mortimer said.

"To help them take advantage of this long-awaited opportunity to enter the market, we have reduced our interest rate on LVR 90 Offset home loans to the same as LVR 80 and offered our streamlined Essentials home loan at LVR 90 for the first time."
First home buyers are more active in the market these days.
These buyers made up 18.3% (a six-year high) of new loan commitments in November 2018, according to data from the Australian Bureau of Statistics.
In January this ratio fell to 17.9%, but that's still above the decade-average of 17.6%.
According to a Commsec analysis of this data, first home buyers are being wooed by "the greater choice of properties on the market, more attractive prices and super-low interest rates".
Ms Mortimer said loans.com.au is particularly appealing to first home buyers thanks to its hybrid customer service approach of online lending with "extensive" personal support over the phone.
"We have flourished because we offer the efficiency and convenience of online lending along with support from real people which creates strong relationships and gives borrowers confidence," Ms Mortimer said.
"First home buyers can come to us for the most important purchase of their lives and deal with real people not robots."
RBA encourages more lending
The news that loans.com.au has widened the eligibility on some of its home loan products will be welcomed by the Reserve Bank of Australia (RBA), which has been encouraging institutions to step up lending to hopeful property buyers.
At an Urban Development Institute Australia function this week, RBA assistant governor Michele Bullock said the RBA has been encouraging banks to tell their lending staff to not be so "stingy".
"My hope, now that the royal commission has finished, and now that APRA has finished and is removing its benchmarks, that banks will start to lend again," Ms Bullock said.
"All I can do, all the bank can do, is continue to encourage the banks … please think very hard about whether your lending standards are too tight and whether you can loosen up a bit."
Loans.com.au's chief financial officer James Austin told finance journalist Ross Greenwood on 2GB radio that the RBA is correct in telling banks to encourage their frontline staff to lend more.
"The banks are not out there tightening their credit policies but rather what's happened is you've got your frontline lending staff who have seen the royal commission, seen people hauled over the coals and so they are a lot more conservative in their lending decisions," Mr Austin said.
For feedback or queries, email will.jolly@savings.com.au
In the interests of full disclosure, Savings.com.au and loans.com.au (the product issuer of the 'Smart Home Loan') are a part of the Firstmac Group. To read about how Savings.com.au manages potential conflicts of interest, along with how we get paid, please click through onto the web site links.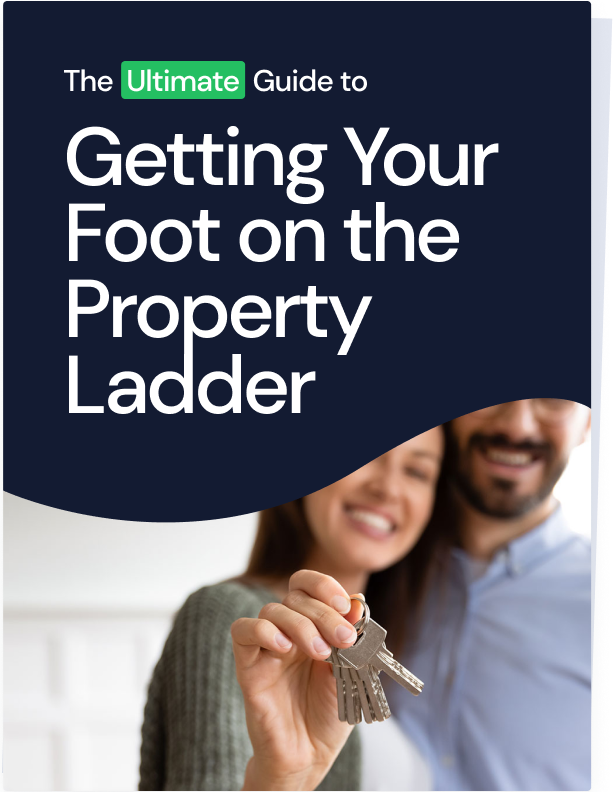 Ready, Set, Buy!

Learn everything you need to know about buying property – from choosing the right property and home loan, to the purchasing process, tips to save money and more!

With bonus Q&A sheet and Crossword!