The past two years have been nothing short of a bad dream for Melbourne residents, but that hasn't stopped the booming property market.
Between June 2020 and June 2021, the median established house sale price in Melbourne surged $175,000, according to ABS data.
Melbourne saw 26 suburbs join the million-dollar median club in 2021, with Domain data noting the southern suburb of Blairgowrie topped Melbourne price growth, rising 58.4% to reach a median of over $1.5 million.
Lender

---

Variable

More details

FEATURED

Refinance Only

Apply In Minutes

Unloan – Variable Rate Investment Loan – Refinance Only

A low-rate variable investment home loan from a 100% online lender. Backed by the Commonwealth Bank.

Variable

More details

Athena – Straight Up Investor - Obliterate (LVR < 50%) (Principal and Interest)
Important Information and Comparison Rate Warning
---
Real Estate Buyers Agents Association President Cate Bakos told Savings.com.au COVID lockdowns have plagued a lot of Melbourne's inner city and inner-ring properties throughout 2020 and 2021, however inner-city areas will enjoy a reprieve in 2022 with people returning.
"With the work-from-home phenomenon defining our workplaces for a large portion of the 20 month period for the city that broke global lockdown records, it is not surprising that our inner-ring property market was negatively impacted," Ms Bakos said.
"In particular, smaller dwellings, namely apartments, really suffered with limited student appetite, a hard international border closure and deathly quiet city streets left a lot of buildings severely affected by increased vacancy rates.
"Apartments can't continue to decline in desirability once our city returns to it's exciting rigour and romance that Melbourne is so famous for.
"While I anticipate inner-ring period houses to continue to perform well based on their scarcity and desirability across a broad array of buyer types, it is boutique and older apartments that I feel could surprise us in 2022 with the median price gap between apartments and townhouses in our inner and middle ring locations tightening."
South Melbourne
ME Bank's Consulting Demographer Chris McNeil from Ethos Urban said a common theme that really stands out is the huge impact that new transport infrastructure has on creating investment opportunities in a suburb.
"The Melbourne Metro upgrade will see the already booming South Melbourne be the perfect spot for apartment investing," Mr McNeil said.
"With connectivity to Albert Park, good investment returns and capital growth, and lively coffee culture what's not to love."
South Melbourne currently has a median house price of $1,568,000 based on PropTrack data.
The current median unit price for South Melbourne is $619,888 based on PropTrack data.
Aspendale
Property expert John McGrath of McGrath Estate Agents said following the esplanade around the bay, past the prestigious bayside suburbs of Brighton and Sandringham, you'll discover Aspendale - a beautiful quiet achiever offering affordability and a great outdoor lifestyle.
"Aspendale median house price is lower than neighbouring Mordialloc at $1,257,500 making it a more affordable alternative," Mr McGrath said in the McGrath Report for 2022.
"Aspendale has a beach within walking distance of most streets, cycling tracks, a nature reserve and the Rossdale Golf Course.
"It is 27km southeast of Melbourne's CBD and has a train station."
The southern suburb of Aspendale has a current median house price of $1,250,000 based on PropTrack data.
The current median unit price for Aspendale is $795,000 based on PropTrack data.
Footscray
Another recommendation from John McGrath lies just 6km west of Melbourne's CBD, where he believes you'll find the new 'it' suburb in Footscray.
"Its multicultural community enjoys many must-have lifestyle benefits, including a train station, vibrant shopping precinct, schools and a university campus," Mr McGrath said in the McGrath Report for 2022.
"Construction has started on the new $1.5 billion Footscray Hospital, the state's largest ever health infrastructure project.
"Surrounded by million-dollar suburbs, Footscray is a pocket of value ranging from Victorian cottages to mid-century brick veneers and new apartments."
Footscray has a current median house price of $922,500 based on PropTrack data.
The current median unit price for Footscray is $480,000 based on PropTrack data.
Bulleen
The final recommendation from John McGrath lies 13km northeast of Melbourne's CBD, where he says residents can enjoy the picturesque Yarra River and vast parklands on their doorstep.
"When completed, the North East Link will cut travel times between Melbourne's north and southeast by up to 35 minutes," Mr McGrath said.
"In 2022, the 'park and ride' bus station will open with undercover parking for 370 cars, a 5,000 sqm community park and cycling paths to the Koonung Creek Trail."
The north-eastern suburb of Bulleen has a current median house price of $1,325,000 based on PropTrack data.
The current median unit price for Bulleen is $690,000 based on PropTrack data.
Preston
Preston is a vibrant, spirited suburb located 9km north of Melbourne CBD, with plenty of schools and public transport as well as a thriving community arts scene. Preston presents an attractive prospect courtesy of a variety of Government-funded upgrades and amenities including the Preston Level Crossing Removal Project which is removing four level crossings by raising the Mernda line over the roads and making room for almost 60,000 square metres of new open space.
The open space designs show landscaped areas with more than 700 trees and around 150,000 grasses, shrubs and ground-cover plants, as well as two new playgrounds and a shared walking and cycling path to connect the new Preston and Bell stations.
"The Andrews Government's investment in removing level crossings is creating change around Victoria," Mr McNeil said.
"For instance, upgrades to safety and amenities in Preston, have significantly improved the investment prospects for the north Melbourne suburb."
With plenty of work going in to benefit Preston into the future, the current median house price for the northern suburb is $1,190,000 based on PropTrack data.
The current median unit price for Preston is $641,000 based on PropTrack data.
Point Cook
With waterfront living the ultimate dream for many Australians, located 20km south-west of Melbourne CBD lies Point Cook - a suburb named as one to watch by Chief Economist at PRD Dr Diaswati Mardiasmo.
"Point Cook recorded a median house price of $702,000 in Q3 2021, sitting well below Melbourne Metro's median price of $1,160,000," Dr Mardiasmo told Savings.com.au.
"Point Cook offers a great entry level median price for first home buyers looking to enter the Melbourne outer ring suburbs."
PropTrack data reports the current median unit price for Point Cook is $516,500.
Greensborough
Located 18km north-east of Melbourne CBD, Dr Mardiasmo notes Greensborough is just one of the few remaining northern suburbs that lies under Melbourne's new million-dollar median.
"It offers proximity to a major shopping centre (Westfield Plenty Valley), education precincts (Latrobe University), local medical centres, public transport, and parks," Dr Mardiasmo said.
"Approximately $22.2M of project developments, including 21 new apartments, are being invested in the area which will contribute to the local economy and create employment opportunities."
Greensborough has recorded a median house price of $970,000 in Q3, 2021 according to Dr Mardiasmo.
Proptrack data shows the current median unit price for Greensborough is $707,000.
Keilor East
Situated in the middle ring some 10km from Melbourne CBD, the north-west suburb Keilor East recorded a median house price of $920,000 across Q3, 2021.
"The suburb is located within proximity to public transport, shops (Highpoint shopping centre), medical centres (Sunshine hospital) and education precincts (Victoria University St Albans campus)," Dr Mardiasmo said.
"Keilor East ticks the right boxes in terms of large project development expenditure of $38.4M which will create employment opportunities that will benefit the local economy."
The current median unit price for Keilor East is $745,000 based on PropTrack data.
South and South-East Regions
REIA Residential Salesperson of the Year Michelle Stephens of O'Brien Real Estate Carrum Downs believes based on trends she is seeing, the south and south-east regions of Melbourne are key areas primed for growth.
"We've got lots of new freeways like the Dingley Bypass which has just gone through, which just makes it so accessible to the city," Ms Stephens told Savings.com.au.
"With COVID people have had a wake up call in a sense - they don't need to be too close to the city, they can move a little bit further out for the bigger house, a backyard for the kids to play in and ultimately just a variety of lifestyle choices people are going for versus being really close to the city.
"Even from small apartments people are moving further out."
Ms Stephens said a lot of investors are looking towards the south and south-eastern suburbs for land banks of the future.
"With good sized blocks you can subdivide, you can keep one out the front and you can even put one out the back, so essentially you are getting two for the price of one," Ms Stephens said.
"The capital growth we've had in some areas has really gone up a long way, but prices are still affordable - they are still generally under a million dollars as your median sale price with a lot more scope to grow."
Also read: Sydney suburbs tipped for growth in 2022 & Brisbane suburbs tipped for growth in 2022
Image by Weyne Yew by Unsplash.
---
---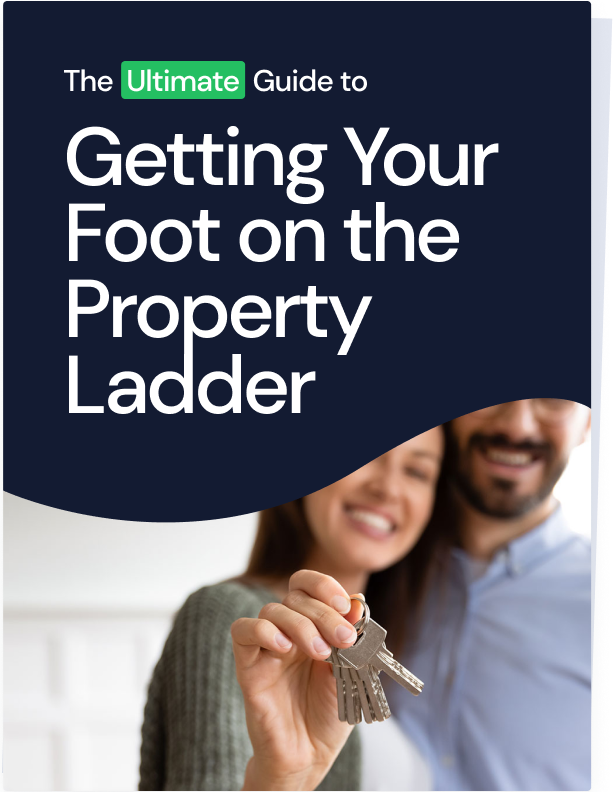 Ready, Set, Buy!

Learn everything you need to know about buying property – from choosing the right property and home loan, to the purchasing process, tips to save money and more!

With bonus Q&A sheet and Crossword!