The campaign, called the 'Don't Kill Competition', calls upon home loan customers, journalists and industry partners to help save the mortgage broking industry.
Last week's final report from the Royal Commission into Misconduct in the Banking, Superannuation and Financial Services Industry listed 76 recommendations, several of which pertained to mortgage broking:
The borrower, not the lender, should pay the mortgage broker a fee for acting in connection with home lending
Trailing commissions for mortgage brokers should be axed
Mortgage brokers will now be required to "act in the best interests of the intending borrower"
Mortgage brokers should be subject to and regulated by the law that applies to financial advisers
According to MFAA, some of these recommendations are set to make the mortgage broking channel unsustainable by "dramatically reducing competition, choice and access to credit in home lending, while delivering a windfall for major banks".
The MFAA launched the 'Don't Kill Competition', a national campaign of public relations, government advocacy, mass media and digital advertising, and grassroots customer activation. Now is the time to make your voice heard. #dontkillcompetition: https://t.co/kbBJhqRAAS. pic.twitter.com/2gIVvqkErv

— MFAA (@mfaa) February 7, 2019
MFAA CEO Mike Felton said consumers can rightly feel disappointed at this outcome of the Royal Commission.
"The recommendations on brokers represent a massive win for the big banks," Mr Felton said.
"The Royal Commission was set up to protect them from big bank power but has simply entrenched it further. How mortgage brokers can be front and centre of the recommendations is inexplicable to me.
"A massive new bank fee added to the cost of buying a home cannot be a good outcome for Australians."
The campaign's statement can be read in full here, but key points include:
An alternative proposal (the Netherlands model) not only has the customer paying a new fee of thousands of dollars every time they access a broker, but also every time a customer walks into a bank branch to arrange a home loan.
This is nothing more than a massive new tax on borrowing.
Taking choice away from customers by ending competition in the home lending market would likely result in:

Increased fees and interest rates for customers – as banks seek to restore their declining interest margins and increase profit without intense competition to keep prices down
Diminishing availability of credit – especially for customers in regional and rural Australia, where few branches remain, and for lower-income customers with more complex credit needs such as first home buyers
The end of

trade

for up to 17,000 small businesses, and the resultant loss of up to 27,000 FTE jobs in Australia
Mortgage brokers are critical to competition in the home lending market in Australia.
The MFAA has also launched a massive advertising campaign worth millions of dollars, which Mr Felton says is "not a scare campaign".
Why should customers care?
Mortgage broking has become one of the most hotly debated topics in the wake of the royal commission as well as a report by the Productivity Commission.
The Prodcutivity Commission found in August 2018 that trailing commissions were "clearly inconsistent with acting in a customer's best-interests" – it was thought that many brokers were recommending unsuitable loans to boost their ongoing commissions.
With an average trailing commission rate of about 0.2%, signing a customer up for a $500,000 home loan would result in $1,000 a year just from that loan, on top of an average upfront commission of about 0.6% ($3,000).
Commonwealth Bank CEO Matt Comyn said during the royal commission that there were 1,300 brokers nationally earning more than $1 million a year in commissions, paid for by banks and lenders.
Deliotte Access Economics, however, found that the average income of brokers in Australia was a tad under $86,500 – still a fair bit more than the average national income (about $65,000), but not enough to be considered millionaires.
.@mfaa CEO Mike Felton on banking royal commission: The recommendations have handed a huge win to the banks.

MORE: https://t.co/ouGE5i7MPt #kennyonsunday pic.twitter.com/Hm6lgXQWTY

— Sky News Australia (@SkyNewsAust) February 10, 2019
Mike Felton, chief executive of the MFAA, also said it was still in the best interests of brokers to recommend the most suitable home loans despite potentially receiving lower commissions.
"It becomes a control mechanism. If the broker writes a loan that was not affordable, the customer will go into arrears and they simply don't earn their trail commission," Mr Felton told the Australian Financial Review.
Prominent finance commentator Alan Kohler is supportive of Commissioner Kenneth Hayne's proposed changes to mortgage broking, writing in The Australian that shopping around for the best interest rates is easy, and that mortgage brokers "represent the epitome of marketed credit, which has become Australia's greatest economic scourge".
"In short, paying sales commissions for loans is a shocking idea and should never have been allowed," Mr kohler said.
"But I don't agree with Mr Hayne that mortgage brokers should be paid by borrowers, instead of lenders. Borrowers simply won't do it – the service isn't valuable enough for brokers to earn a living from it.
"They should be a paid a salary, and be called bankers."
Customers supportive of mortgage broker services
CoreLogic data from 2018 showed that nearly 60% of all home loans in Australia were secured through mortgage brokers, doubling figures from 10 years prior.
Meanwhile the MFAA's petition website reports that only 1% of consumer credit complaints to the Financial Ombudsman Service between 2013 and 2017 were about mortgage brokers, with complaints steadily decreasing over the years in line with the growth in mortgage brokers.
This data is supported by a survey conducted by The Adviser, which found:
96% of borrowers who had used a mortgage broker in their most recent experience were either "satisfied" or "very satisfied"
67% of borrowers who went directly through a lender said the same
96% – said they'd go through a broker again, compared to just 31.4% of direct borrowers
58% of them said they would not be willing to pay a fee for mortgage brokers
For feedback or queries, email will.jolly@savings.com.au
---
---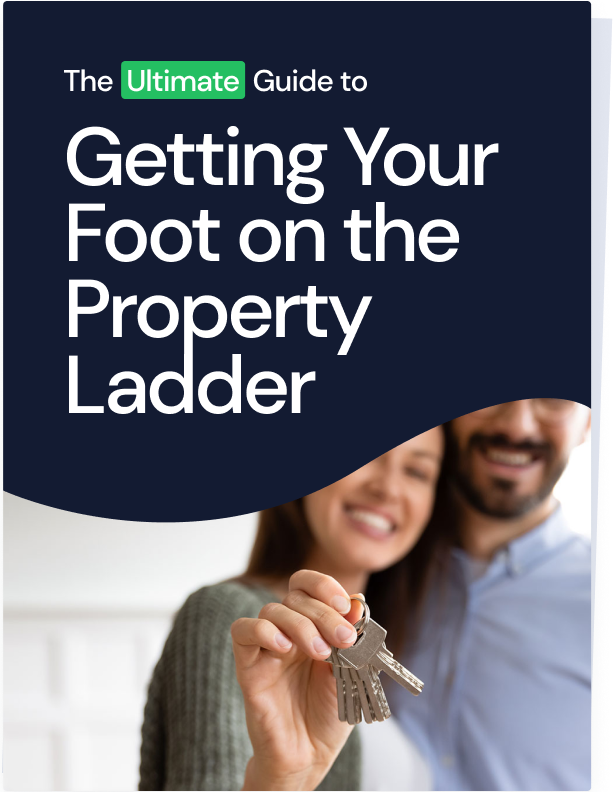 Ready, Set, Buy!

Learn everything you need to know about buying property – from choosing the right property and home loan, to the purchasing process, tips to save money and more!

With bonus Q&A sheet and Crossword!