NAB forecast capital city dwelling prices will rise 18.5% this year before the market hits the brakes in 2022, rising a comparatively modest 3.6%.
Sydney property prices are predicted to rise 21.6% this year, while Hobart would see the greatest growth, up 23.6%, with Brisbane another strong performer, up 19.5%.
In April, NAB predicted the combined capitals would rise by 14.1% this year and 5.8% next year.
Sydney's housing market has been growing at a record pace in the first half of the year, already up 15.4%.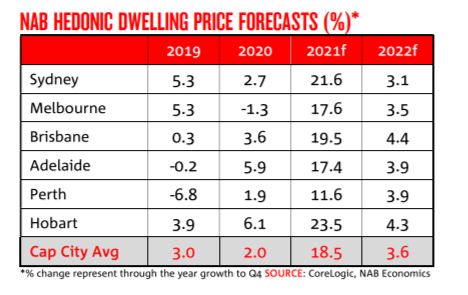 NAB economists said low rates and strong income support had seen strong price growth in 2021 but the impacts would fade next year.
"Faster than expected outcomes in recent months see a higher starting base, and while we see a slowing in the monthly pace of growth from here, we still see solid growth over the next six months," they said.
"The better than expected recovery in the economy and labour market alongside very low interest rates has supported the strong rebound in the property market."
"Affordability constraints will likely begin to bind over the year and see a slowing in price growth as the impact of lower rates fades."
The Reserve Bank (RBA) stated it doesn't believe the conditions needed to justify a cash rate rise will be seen before the end of 2024, despite the strong rebound in the economy.
NAB economists agreed with the central bank's forecast but said short-term fluctuations in wage growth and inflation as a result of border closures could see it reconsider.
"Should these factors spill over into other industries creating more generalised wage pressure or inflation expectations rise more rapidly it is possible that rates could move slightly earlier," they said.
"Alternatively, the risk of a rate move could arise from the RBA becoming more forward looking (i.e. by stepping away from current guidance that it will not act on rates until inflation is sustainably back within the target band."
HomeBuilder causes a sharp rise in first home buyers keen to build
The NAB report asked property professionals to estimate the extent they believed government incentives were helping first home buyers into the market earlier.
On average, property professionals rated the extent to which schemes like HomeBuilder and the First Home Loan Deposit Scheme were helping 6.6 points out of 10 (with 10 being the most significant).
Responses suggested they were helping most in Victoria (7.1 points) and least helpful in Tasmania (5.8 points).
Property professionals were also asked to rate the extent to which first home buyers were more or less willing to build than two years ago.
The overall numbers who said they were more willing to do so significantly outweighed those who said they were less willing to do so (+54%).
However, there was large discrepancies across states and territories, ranging from +83% in the Northern Territory and +80% in Tasmania, compared to just +46% in NSW and +47% in Victoria.
Photo by Ivan Tsaregorodtsev on Unsplash
---
---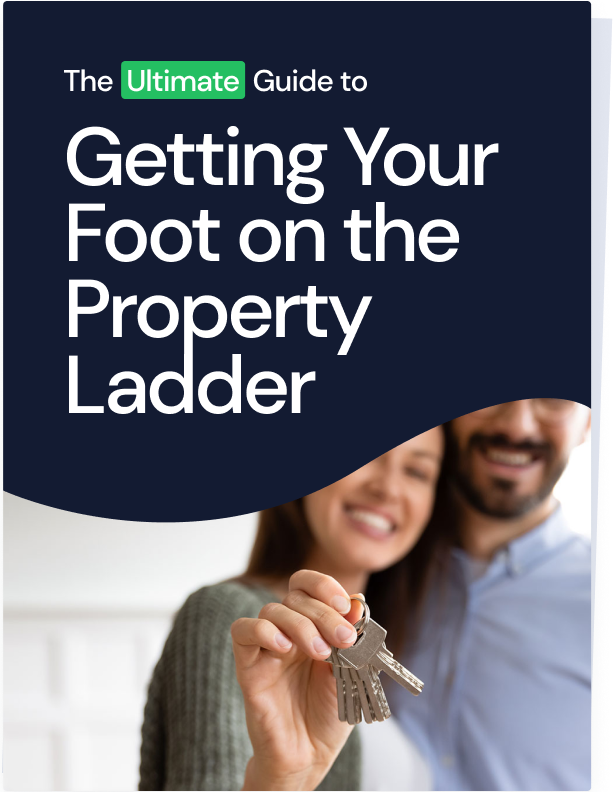 Ready, Set, Buy!

Learn everything you need to know about buying property – from choosing the right property and home loan, to the purchasing process, tips to save money and more!

With bonus Q&A sheet and Crossword!