First time buyers, refinancers, investors, 'want to buys', 'holders' and traders all reported decreased confidence in an upswing in property prices.
This is a significant shift compared to just 18 months ago, with people clearly expecting property prices to fall further.
This is supported by recent data from CoreLogic, which showed national house values have declined 6.8% since their peak in October 2017.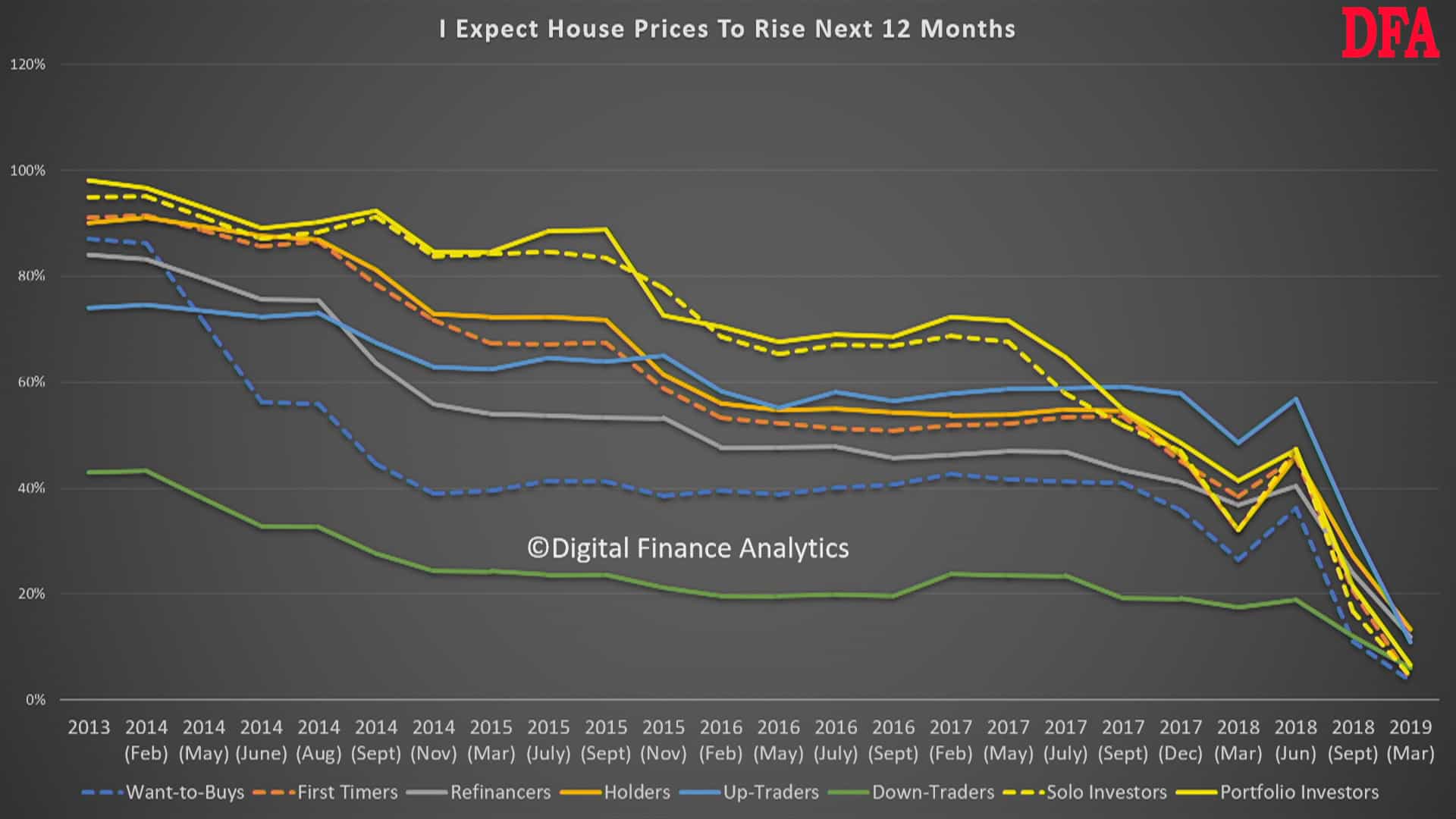 Source: Digital Finance Analytics
DFA Founder Martin North said in his analysis of the results that these were the lowest numbers he'd ever seen in the data series, which has been going on a quarterly basis since 2013.
"Perhaps not surprisingly, we've seen expectations dive in recent times, and that's pretty much above all our property segments," Mr North said.
"Included in there are property investors, who've always been a little bit more likely to say that prices will rise.
"These scores here are the lowest I've ever seen since running the surveys, and this shows you that the fundamental dynamic of the market has changed. Very few households now believe prices will rise."
Barriers to buying
For those who want to buy, 'house prices being too high' as an excuse has taken a tumble as prices across the nation continue to fall.
But the 'availability of finance' as a barrier to buying property has risen, with about 40% of prospective buyers saying they are unable to get finance (ie. home loans) now.
Much has been said about the tightening of lending restrictions amid the banking royal commission, with some economists warning that these stricter standards could continue to drive price falls.
Other barriers to buying such as 'interest rate rises' (10.4%) and the 'fear of unemployment' (1.55%) have either declined or remained stagnant, with the exception of 'costs of living' (19.47%), which has seen an increase.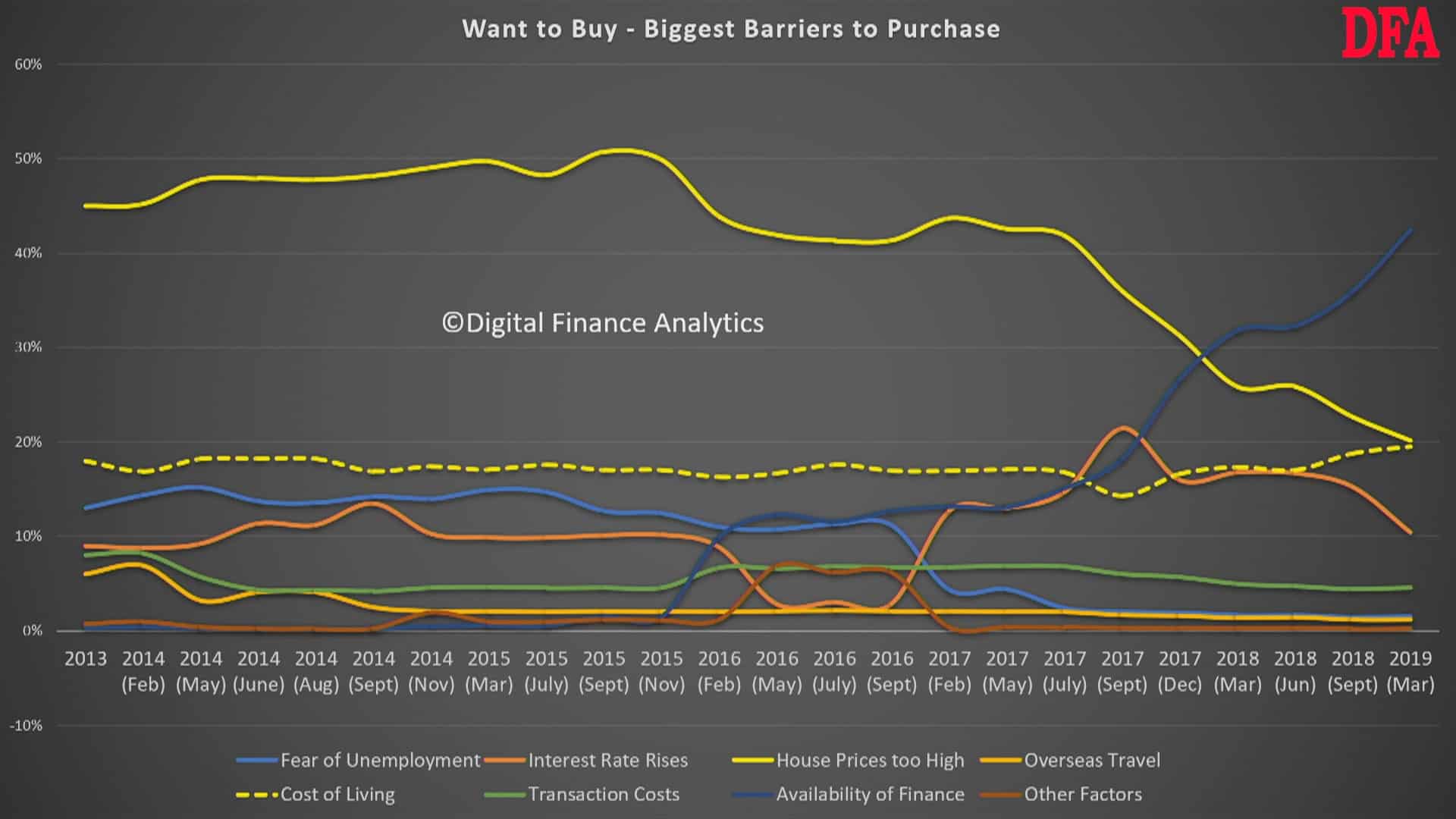 Source: Digital Finance Analytics
Similar results were found for first home buyers – around 50% now feel they can't get adequate financing to buy a home, which is vastly higher than 12 months ago.
There were only 8,485 finance commitments by first-home buyers in January, according to the latest ABS housing finance statistics.
This is the fewest number of first home buyers since June 2017.
"[For first home buyers] of course home prices being too high is there as you'd expect, although that's fallen away a little, because the most critical problem relates to the availability of finance," Mr North said.
"Whilst things like the cost of living are registering a little higher than previously, they're not on the same scale."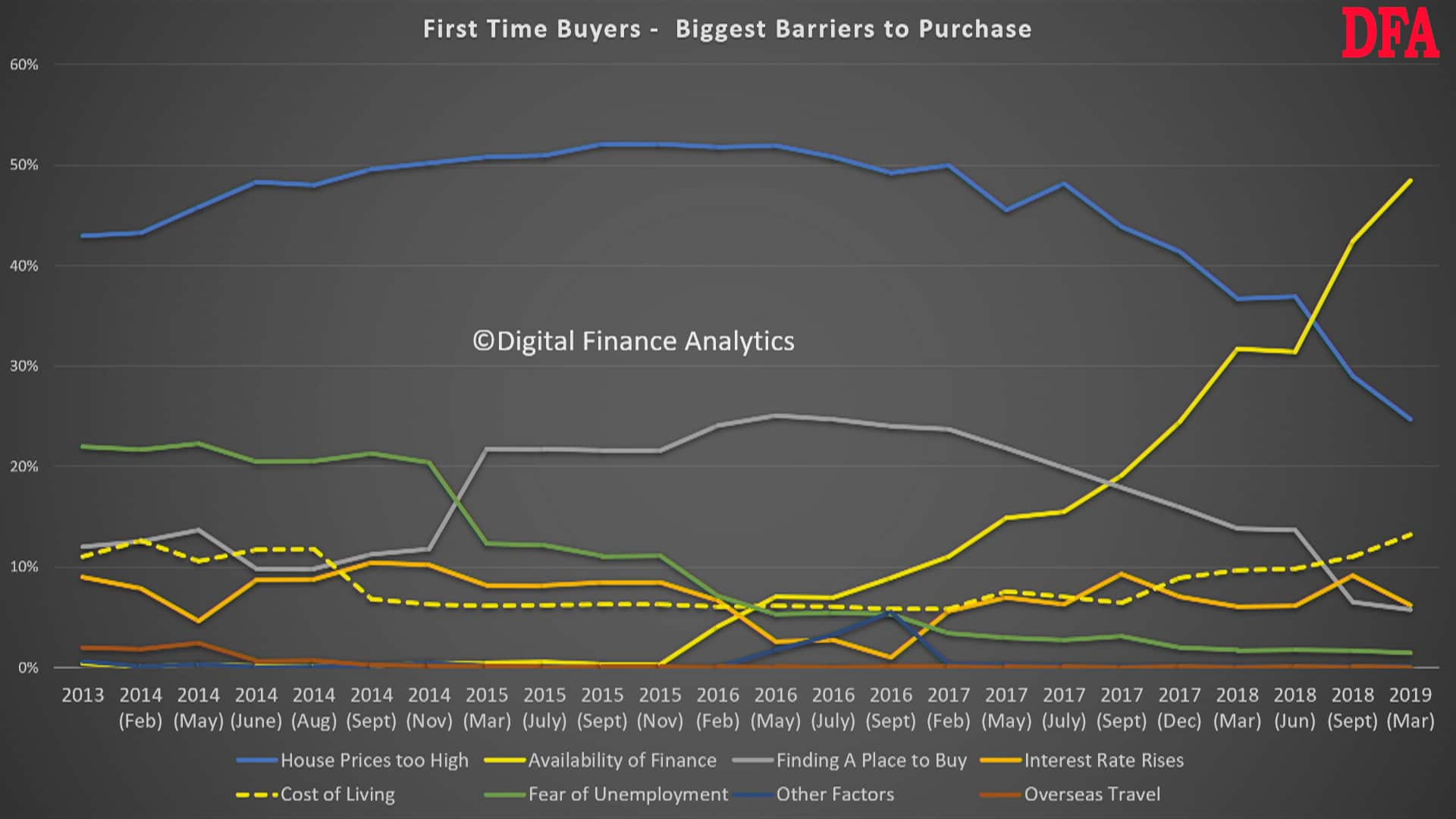 Source: Digital Finance Analytics
Who's looking to buy?
Despite the struggle to get appropriate finance, most buyers outside of investors intend to transact within the next 12 months.
Investors walking away is likely to cause the demand for credit to fall further.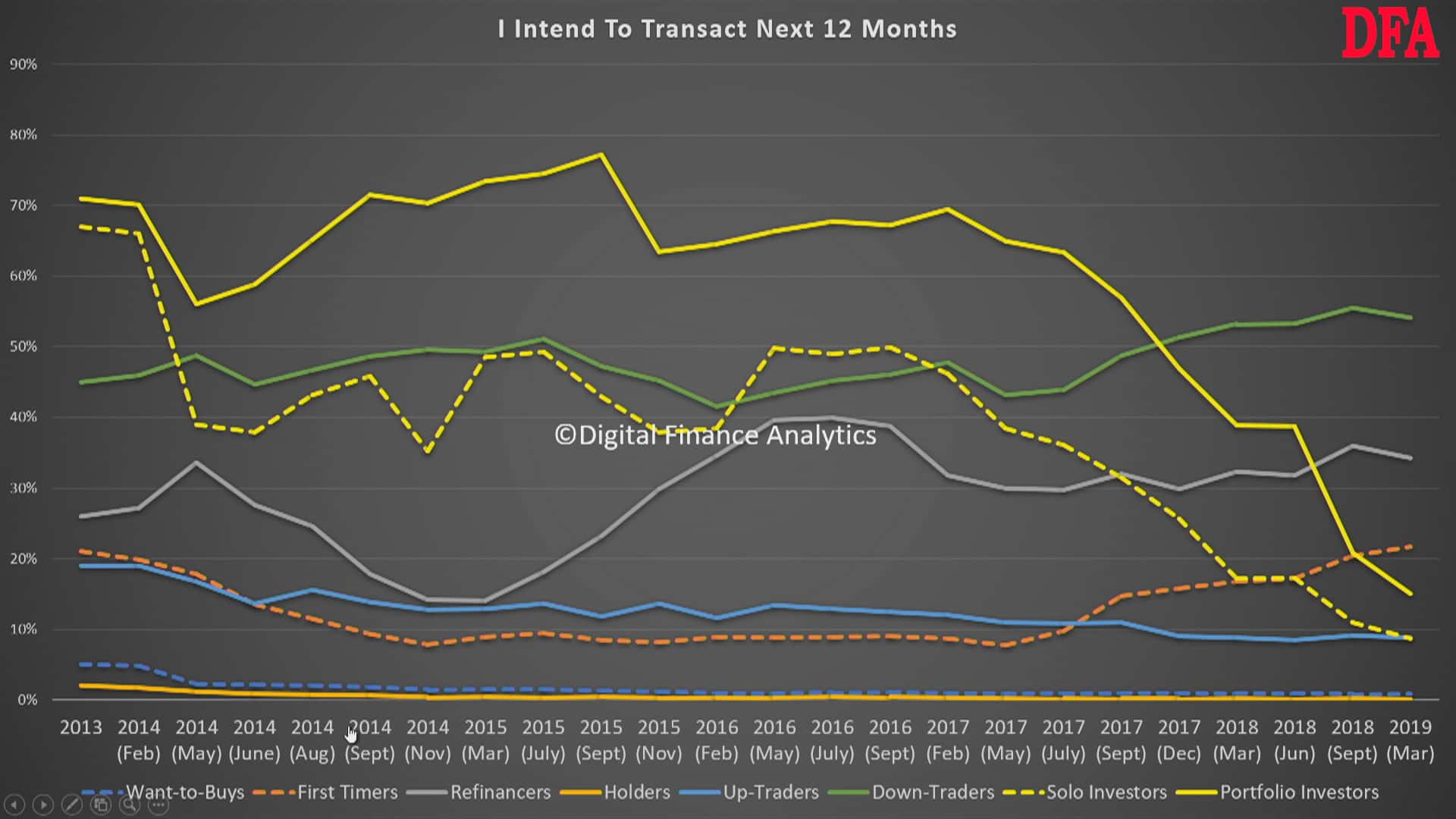 Source: Digital Finance Analytics
"In summary there is nothing here which suggests any type of recovery in home prices.

The collapse in prices has already been sufficient to put many households off from future purchases, and those who need finance are finding it hard to get funds.

More falls to come."

Martin North
For feedback or queries, email will.jolly@savings.com.au
---
---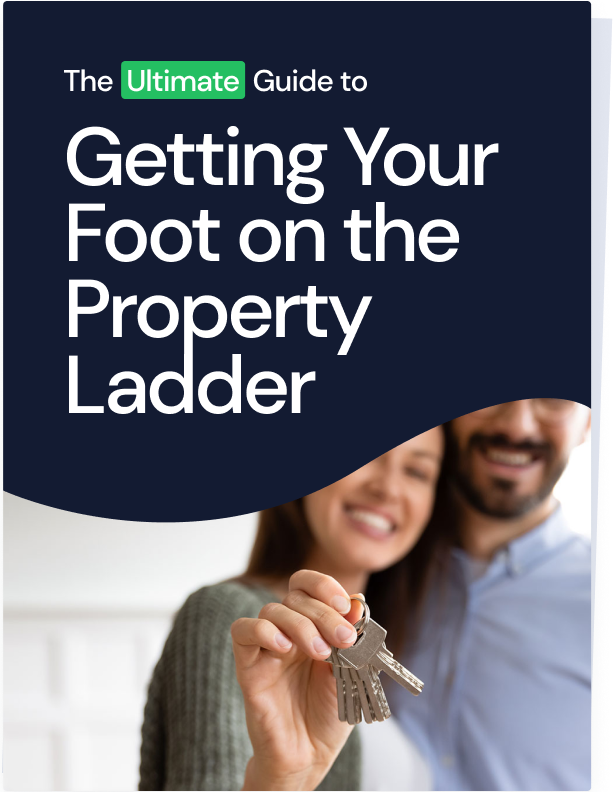 Ready, Set, Buy!

Learn everything you need to know about buying property – from choosing the right property and home loan, to the purchasing process, tips to save money and more!

With bonus Q&A sheet and Crossword!