A warning against fixed-rate home loans
A leading mortgage broker has urged Australians to be cautious about fixing home loan rates.
Since May, the average home loan rate for both new and existing variable rate loans has been above the average for new fixed rates, so it's natural for some people to be tempted by locking in rates.
However, Julian Finch, founder and principal broker at Finch Financial Services reminded borrowers with markets changing and rates coming down, the flexibility to refinance to lower rates is important.
"Lenders will always offer new customers great incentives to switch and treat existing customers poorly in comparison," Mr Finch said.
"For those looking for flexibility, variable home rates are better suited to you."
After three successive cash rate holds, Westpac's Consumer Sentiment Index suggests confidence among mortgage holders rose 7.8% in the past month, as it looks more and more like we have reached the peak of the rate tightening cycle.
That said the overall index remains deeply pessimistic with some of the worst ongoing results since the early-90s recession.
Some banks have still increased both fixed and variable home loan rates in recent weeks though, so it isn't a foregone conclusion rates will go down in the coming months.
Mr Finch says there isn't a "cookie cutter" solution, and those tossing up whether to fix their rates need to consider their own unique set of circumstances.
"To fix or not to fix is not an easy question to answer and requires more thought and understanding of circumstances," he said.
Vacancy rates drop back down
The increase in confidence among mortgage holders was the silver lining in an otherwise grim looking Westpac consumer confidence survey.
Overall, the index slipped 1.5%, with renters confidence falling 6.1%, with little sign of relief for rising rates.
Both SQM Research and PropTrack observed another decline in rental vacancy rates, with the national rate dropping to 1.2% according to SQM and 1.1% per PropTrack.
SQM has also recorded a 0.2% increase in the asking price for rental properties in Australia's capital cities, marking a 16.1% annual increase.
PropTrack economist Anne Flaherty says the outlook for renters is not getting any better.
"It became even harder to rent a property in August, with the national vacancy rate falling to a new low of just 1.1%," she said.
"Vacancy rates deteriorated in every capital city bar Darwin, with Canberra and Sydney seeing the sharpest drops over the
month.
"There are no signs rental conditions are easing, with the vacancy rate now sitting below 1% in three of Australia's capital cities.
"Rents are predicted to continue rising off the back of these incredibly low vacancy rates, which are driving up competition for properties."
Louis Christopher, managing director of SQM research, had an even more bleak prediction.
"In response to shortages, housing formation will continue to contract and unfortunately, I am expecting a very large increase in homelessness," Mr Christopher said.
Read more: How much should you be spending on rent?
Fixed mortgage cliff fears overblown?
Lots of analysts and commentators have voiced concern about the 'Fixed-rate mortgage cliff' - supposedly at its peak right now.
Hundreds of thousands of borrowers who locked in fixed rates from 2019 to early 2022, with interest rates reaching historic lows, are seeing their fixed terms expire, reverting to far higher variable rates.
Some people suggested this would cause a rise in distressed selling, saturating the property market with an oversupply and hurting prices.
Mr Christopher however says it appears these fears may have been overblown, with SQM reporting distressed selling has actually declined in the past month and national asking prices have risen 2.1%.
"It appears likely there will be no forced selling on mass over the coming months," Mr Christopher said.
Housing Australia Future Fund bill to pass
In the final major talking point, the Greens have decided to back the Labor government's controversial new Housing Australia Future Fund after the government announced extra funding for social and affordable housing.
Prime Minister Anthony Albanese and the minister for housing Julie Collins called the legislation "the most significant reforms to housing in a generation."
The opposition does not agree though, with shadow housing minister Michael Sukkar telling the Savings Tip Jar podcast the proposal was "utterly ridiculous".
""[The Government] are hoping that a lot of people out there just hear the $10 billion and make the assumption that [the government] are doing something huge for housing, which we know they're not," Mr Sukkar said.
Read more: Why Michael Sukkar and the lCoalition oppose the HAFF
Image by Belle Co via Pexels
---
---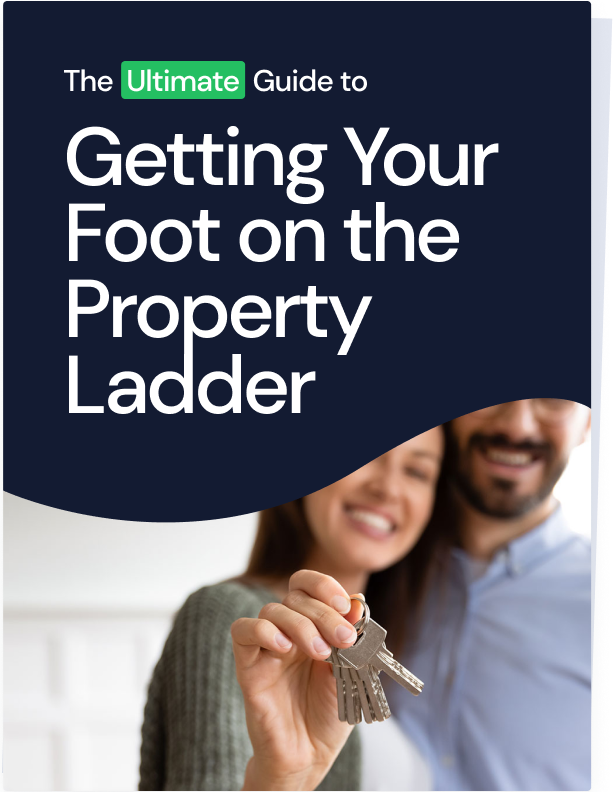 Ready, Set, Buy!

Learn everything you need to know about buying property – from choosing the right property and home loan, to the purchasing process, tips to save money and more!

With bonus Q&A sheet and Crossword!