According to data from the Australian Institute of Health and Welfare, 32% of the Australian population are renting.
Prior to May, the last RBA cash rate increase was in November 2010, and many renters might not be familiar with what it means for them.
---
Leo Patterson Ross, Chief Executive Officer of The Tenants' Union of NSW, said rents are rising at unprecedented levels, with very low vacancy rates, however the RBA cash rate rise won't necessarily impact rent prices.
"Interest rate rises won't affect prices because prices are set by the supply and demand - both the amount of housing and the matching of size, location and amenity," he said.
"Many people have been misled to think that prices are set by landlord's costs but this isn't true."
Mr Patterson Ross explained further.
"We can ground truth this - if costs set rents, then we wouldn't have negative gearing as such a feature of the investment strategies. Negative gearing only occurs where costs are greater than the rent received," he said.
"Many people making the claim are rightly concerned about the cost of living, and are worried about anything that makes that worse.
"The level of knowledge around housing economics is often limited, and the discussion focused on investor interests rather than renters. The media routinely publishes low quality analysis without interrogating it, and this means low quality analysis is what gets published."
Shannyn Laird, Head of Customer Experience at :Different, reinforced that interest rates don't dictate rental costs.
"The most important thing to note is that the rental price per week of a rental property, whether it be a vacant property or a lease renewal or a periodic tenancy, can only be driven by or is based on market activity and vacancy rates," Ms Laird said.
"If property agents are taking into account market conditions, they will see that rental rates across the country are rising, and therefore the owner does have the ability to increase the rent. And of course at fixed term lease expiry.
"So when a fixed term agreement ends, if the landlord's agent is carrying out market research, they can suggest a rental increase. And of course, landlords are looking to do so while they're a bit nervous about prices increasing."
Do we have a rental affordability crisis in Australia?
According to Ms Laird, Australia has an affordability crisis.
"There is a real crisis and I say that quite confidently there is a rental crisis," she said.
"If you look at places like Queensland, for example, we're seeing tenants look to move anywhere from 20 minutes to an hour away from where they are now because they simply can't afford the rent that they are going to be asked to be paying whether it's for a new property or rental renew."
According to data from Domain, vacancy rates reached a new record-low of 1% in March.
Domain's March Rental Vacancy Rate Report shows all capital cities are now operating in a landlords' market for the first time since 2017.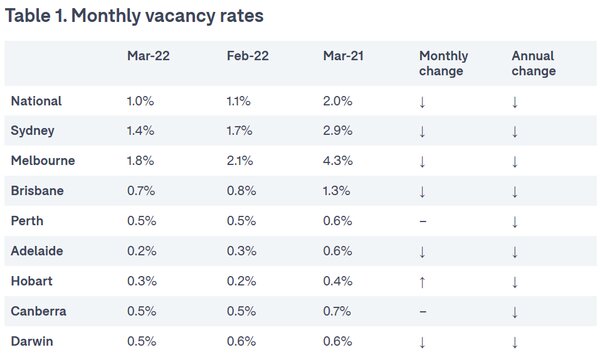 Source: Domain
What can be done to solve the issue?
"In the short term, not much," Ms Laird said.
"It's really hard when you've got a market where rental properties are at an all time low, and we've seen a ton of migration, both interstate and from overseas. Again, as our borders start to open, there is a real crisis and I say that quite confidently there is a rental crisis."
In April, the Housing Industry Association called on the government to prioritise building new social housing supply, attributing the rental crisis to severe shortages in the supply of all forms of housing.
Mr Patterson Ross reinforced the need to address supply for renters.
"Providing sufficient public and community housing to meet the gap where the private market is not, and by resetting our housing policy so that it is about ensuring homes for the community first, and investment is a mechanism to achieve that goal, not a goal in and of itself with any homes a lucky by-product.
"This will be achieved through changes to taxation, planning and regulatory changes.
"Most of Australia is a country that cares about community and neighbours and supports the kind of changes we need to make sure housing is fair, safe, secure and affordable.
"Politicians of all parties should not be scared to be compassionate and design a housing sector that works for the community."
Ms Laird said she encourages renters to look at their own budget and plan ahead for when their lease is ending.
"The biggest thing I say to people is start planning early. So if you're on a fixed term lease, and you know it's coming up for expiry, start doing your own research, understand what properties are renting for go to a couple of inspections - it may help you either be prepared to move or to start looking at other parts of your budget where you can maybe save some money," she said.
"I know for myself, I've got multiple streaming devices that I don't use. I've got Netflix, I've got Stan, I've got Binge - that would be the first thing I would probably look at if I was starting to prepare for a potential increase.
"While we encourage our landlords to be reasonable and there are some protections for tenants if the rental increase is excessive, they [renters] will need to look for savings where they can in their own budget as well."
Image by Harmen Jelle van Mourik via Unsplash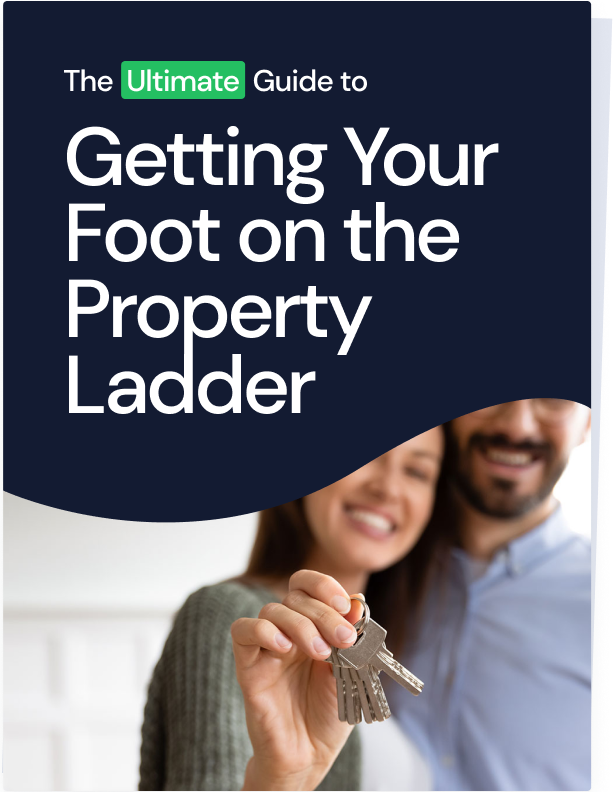 Ready, Set, Buy!

Learn everything you need to know about buying property – from choosing the right property and home loan, to the purchasing process, tips to save money and more!

With bonus Q&A sheet and Crossword!