Figures from the Australian Bureau of Statistics (ABS) released yesterday showed capital cities had a net loss of 11,800 people from internal migration, the largest quarterly net loss on record.
In the March quarter, 104,100 people moved interstate, the highest for a March quarter since 1996, and only 600 fewer people than the previous quarter.
Queensland gained the most people from net interstate migration, adding 7,000 people over the quarter, while Victoria lost the most (-4,900), closely followed by New South Wales (-4,500).
Head of research at buyers agency Propertyology, Simon Pressley, said the attraction to regional locations had always been there.
"In just 12 months, the combined (net) volume of people to have relocated away from Sydney and Melbourne is enough to fill entire cities as big as Albury, Dubbo Hervey Bay, Gladstone, Launceston, Noosa, Mildura, Shepparton, Tamworth or Wagga Wagga," Mr Pressley said.
"Clearly, humans value freedom, space, jobs, affordable housing and not being locked-up."
According to the ABS, since the start of the pandemic a net 24,500 Sydneysiders left for other parts of New South Wales, and a net 34,366 Melburnians have left for other parts of Victoria.
Of those leaving Sydney, the biggest exodus was by people aged between 45 and 64, with a net 2,700 of the age group looking for greener pastures.
The majority of this group took their children, with a net loss of 2,100 people aged under 14.
The figures were collected prior to Sydney's second COVID wave and ensuing lockdown.
Brisbane and Perth were the few capitals that benefitted from the exodus, gaining 16,300 people and 5,072 people respectively from other parts of the country since the pandemic began.
Related: Olympics to triple Brisbane median house price to $1.7 million, expert says
Regional relocation is no fad
Mr Pressley said he doesn't anticipates Australia would return to a pre-COVID world and expects regional migration is a trend that will only increase further.
"If anything, I anticipate we will see an acceleration in the rate of relocations to regions. The most mobile demographics will be those who can derive an income through working from home, those who have already lost their job, retirees and younger people," he said.
"A relocation to a less densely populated part of Australia is one of only a few things that people can control."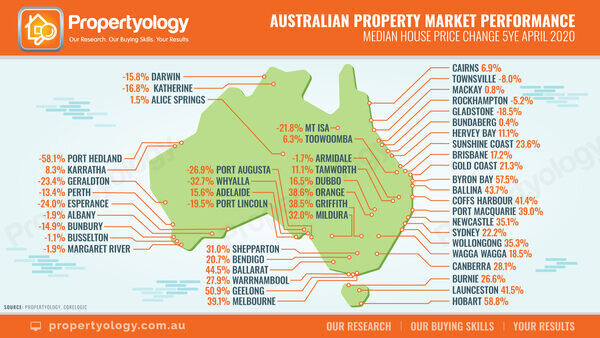 He noted there were many misconceptions about regional locations regarding job creation and capital growth.
"There are approximately 200 individual regional cities and towns. The perception that their property markets are inferior or higher risk to capital cities is a grossly inaccurate generalisation," Mr Pressley said.
"Over the last 20 years, the median house price has more than tripled in most of them. Over the last five years, 39 of the top 40 performed property markets were regions - Hobart was the only capital city."
With many people forced to holiday in regional locations, due to closed borders, Mr Pressley said many people may be questioning the merits of relocating.
He insisted a regional move was always practical.
"But, with a national population of nearly 26 million people and the unprecedented disruption caused by this germ, it is absolutely possible that, over say a 3-year period, that 3% of our population could make the move. You do the math.
"People laughed it off when we said that as many as 30,000 (net) people could migrate away from Melbourne over 2-3 years.
"Today's data confirms that happened in just 12-months."
Photo by Zachary Ferguson on Unsplash
---
---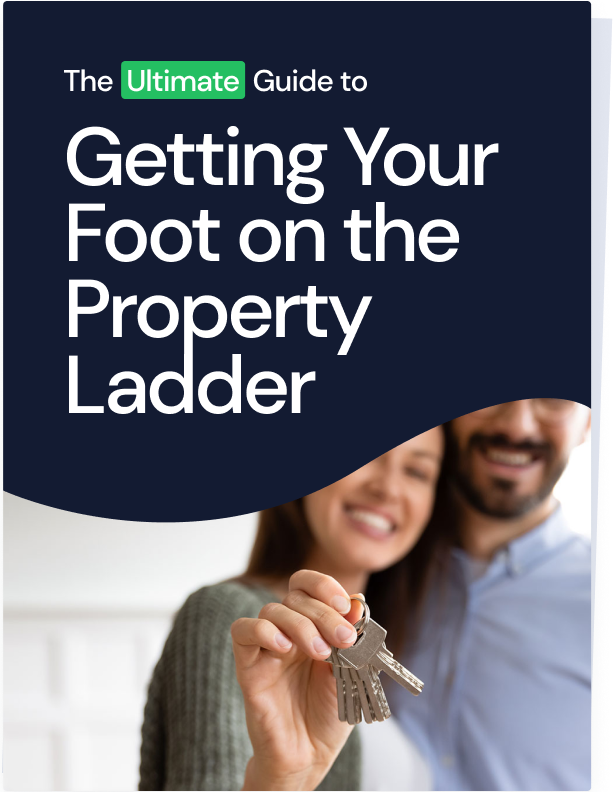 Ready, Set, Buy!

Learn everything you need to know about buying property – from choosing the right property and home loan, to the purchasing process, tips to save money and more!

With bonus Q&A sheet and Crossword!